Are you searching for a tent with an air conditioner port? Perhaps you want to go camping during the summer months or in a tropical climate, and you want to ensure that you have a tent that's well ventilated? This article will give you details of the best tent with an air conditioner port.
In a Hurry?  Quick Picks
Picture
Best Budget Model
Best All Around
Make/Model
HuiLingYang Outdoor Instant Pop Up Dome Tent Ideal Shelter...
Coleman Camping Tent | 8 Person Montana Cabin Tent with...
Best Budget Model
Picture
Make/Model
HuiLingYang Outdoor Instant Pop Up Dome Tent Ideal Shelter...
Best All Around
Picture
Make/Model
Coleman Camping Tent | 8 Person Montana Cabin Tent with...
Best Tents With A/C Port:  In-Depth Reviews
Here are our hand-selected reviews of tents with an a/c port.  If you do not want to go this route, here is our guide to the best tents for hot weather.
Top Pick One: Coleman Elite Montana 8-Person Tent
Coleman Camping Tent | 8 Person Montana Cabin Tent with...
Spacious 8-person tent has enough room for 3 queen-size airbeds
WeatherTec system with patented corner welds and inverted seams keeps water out
Extended door awning keeps shoes and gear dry; hinged door offers easy access
Measures 16 x 7 feet with 6-foot 2-inch center height
Quick setup in 15 minutes with carry bag included for easy transportation
The Coleman Elite Montana 8-Person Tent is spacious and well designed. It has everything you need for a family camping trip. Available in three different colors, this attractive tent features a LED light with three settings and an air conditioning port.
This tent is very durable; it's made from good quality polyester, which will stand up to a rainstorm. It's almost like a vacation home as it has spacious rooms, adjustable lighting, and even a hinged door.
Pro's
Very spacious and comfortable
Looks elegant and is available in a choice of three colors
It comes with extras such as an LED light, AC port, and hinged door.
It has a mesh ceiling that will keep insects out.
Con's
At around a 15 minute setup time, this tent is more complicated to erect than many comparable products on the market.
Top Pick Two: CORE 9 Person Instant Cabin Tent
Sale
CORE Instant Cabin Tent | Multi Room Tent for Family with...
INSTANT SETUP: The tent body with pre-attached poles that lock into place creates a setup time as short as 2 minutes.
WEATHER PROTECTION: H20 Block Technology combines water-repellent fabrics with a fully taped rainfly and sealed seams to resist rain.
ADJUSTABLE VENTILATION: Lower air intake vents draw in cool air from the ground while the mesh ceiling allows hot air to escape.
MULTIPLE ROOM CAPABILITY: An included room divider can be used to create 2 rooms.
INTERIOR ORGANIZATION: Keep small items off the floor with the conveniently located storage pockets.
The CORE 9 Person Instant Cabin Tent is very spacious and ideal for a large family. It can sleep up to nine comfortably. You can probably squeeze in a few more if you're camping with lots of kids.  It's a great choice for a tent with an air conditioner port.
This tent has a very high ceiling, which allows a man of six feet in height to stand without stooping. In addition, this tent has been designed using core waterproofing technology that completely stops water from getting into the tent. It also has an adjustable ground vent and air conditioning port.
Pro's
Available in two attractive color options
Has an AC port
Sleeps up to nine people
Instantly set up in just 60 seconds
Con's
There have been reports that some of the zippers don't correctly meet
Top Pick Three: HuiLingYang Outdoor Instant 4-Person Pop Up Dome Tent
HuiLingYang Outdoor Instant Pop Up Dome Tent Ideal Shelter...
EASY and STRESS FREE SET UP - Remove your instant, free-standing tent from the packaging and watch it pop up automatically (you can literally count the seconds this takes!). No need to fumble with tent poles, or bother with...
MESH WINDOWS - Openings on both the left and right sides are covered by a solid nylon flap provides cross ventilation and privacy. Let fresh air in, while keeping the bugs out! DOUBLE DOORS allow either side to be completely open,...
QUALITY YOU CAN COUNT ON- Durable seams, sturdy zippers, and water resistant PU coated polyester...this tent was designed for optimal comfort, lasting quality, and ease of use. Enjoy casual camping, outdoor recreational...
MULTI PURPOSE- Turn your windows into a rain fly by attaching guy lines to the loops below the window flap and secure them to stakes a short distance from the tent. Guy lines and stakes/ pegs are included. Enjoy protection from...
Tent Size: 114.17 x 78.74 x 51.18 inches; Though climbing dome tents suit four people, for more comfortable space, recommended for two adults and two children; no complicated setup is required, can be used in an instant, and is...
If you're looking for a smaller tent in which you'll be able to install an air conditioning unit, then the four-person HuiLingYang tent is a great option. It's lightweight and made from durable polyester material. It has sturdy zippers and reinforced seams. There are also mesh windows on both sides of the tent, and you can easily use one of the windows as an Air conditioning portal as it's close to the ground.
This modern tent is very simple to set up, and the company claim that it takes one person just a few seconds as it has an unfold and instantly pop-up design.
Pro's
Very spacious
Has mesh pockets for storing personal items
Very easy to set up
Available in five different color options
Con's
It takes longer to collapse and put away; than it does to put up.
Top Pick Four: Outsunny 6 Men Tipi Tent
Outsunny 10-Person Waterproof Camping Tent Yurt with Unique...
UNIQUE STYLE: This unique Mongolian-style yurt tent stands out from the crowd. The high-pitched roof and included guy lines give this tent a novel appearance and spacious interior, so you'll be the talk of the campground,...
OUTDOOR READY: Use our yurt tents for camping in the great outdoors. The tent is made with solid polyester fabric, making it suitable for outdoor use. The zippered mesh door provides excellent ventilation to cool down the tent on...
WATERPROOF & UV PROTECTION: Enjoy this teepee in rain or shine. The yurts for all year living is made with 210D polyester fabric with 2000mm+ waterproof treated surface to keep your protected from the elements. The tent fabric...
SPACIOUS INTERIOR: This extra-large glamping tent measures over 16' across and can sleep up to 10 people, making it suitable for camping with family and friends. The spacious interior can easily fit a queen size mattress and other...
BREATHABLE DESIGN: Featuring double-layered doors with full zippered mesh panels and four mesh window vents, this yurt tent house for living is well ventilated to provide you with cool comfort while you sleep.
This tent is very cool as it's shaped like a tipi and would, therefore, be great for a Native-American-themed sleep out or party, which kids and adults alike will love. Alternatively, take this tent to a music festival where you'll definitely stand out. It's very large and has space for six people to sleep and relax.
The Outsunny Tipi Tent is made from sturdy and hard-wearing materials; it has poles made from rust-resistant metal. It's straightforward to set up, and it has a solid structure.
Pro's
It comes with a carry bag
Has an AC port
Four mesh windows which provide ventilation
Hardwearing and long-lasting
Con's
Slightly hard to fit back into the bag after use
Top Pick Five: Wenzel 8 Person Klondike Tent
The Wenzel 8 Person Klondike Tent is very large, and most people will be able to stand up inside without a problem. This tent has mesh vents in the roof and an air conditioning portal.
The frame has been designed to last and has a weighty construction. This means that it's very stable even in heavy wind. It's also made from good quality water-resistant material. Overall, this tent is spacious and comfortable. It sleeps up to eight people and is available in a selection of stylish colors.
Pro's
Very spacious
Hardwearing and built to last
Has storage pockets
Separate rooms with high ceilings
Con's
Slightly more costly than some of the competitors
Best Tent with Air Conditioner Port Buying Guide
If you decide to go camping, you'll have to leave behind some of the comforts you have at home, and you may think that this includes your air conditioning. If you're camping in a hot or even tropical climate, it's a good idea to get a tent with an air conditioning port. This is particularly important if you're going camping as a family and have a young child. Children are more prone to heat exhaustion and sunstroke than adults, so it's good to have somewhere that they can get out of the sun and cool off.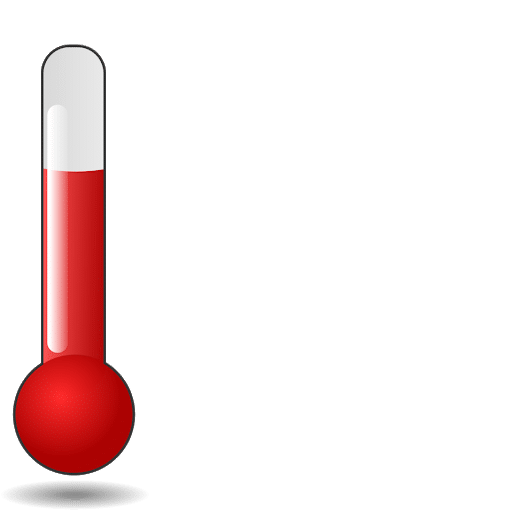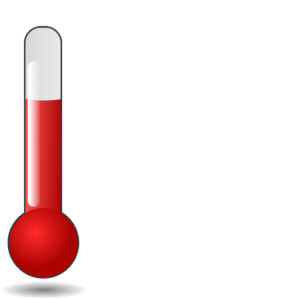 What Type of A/C You'll Use With the Tent
There are many unique tents on the market with air conditioning ports, which are basically windows or flaps through which you can install a portable air conditioning unit. Most of these tents don't include an air conditioning system; you'll have to purchase this separately. You can buy a small, portable air-conditioning system that's been designed explicitly for tents.
An air conditioner will help to make your tent cool and comfortable. It will encourage the air to circulate around your tent and will also balance the humidity. Some portable air conditioners for tents will need to be fixed in one place, and this will allow them to function correctly. For these types of air conditioning systems, you'll need a tent with an AC portal, window, or vent. Some AC systems also have a heating element and can be used to heat your tent in cold weather.
Tent Size
If you enjoy camping but also want to combine this with having the luxuries you're accustomed to at home, choosing a tent with an air conditioning portal would be a good idea. Not all tents are suitable for an air conditioning unit. You'll want to choose a large tent which has a built-in air-conditioning portal.
Before buying your tent, you'll also need to take into consideration the number of people that you're going camping with. Tents that are designed with an air conditioning portal are usually large, family-sized tents that sleep between six and twelve people. You'll also want to make sure that the campsite you're planning to stay at is fully serviced and can accommodate your air conditioning system.
Material
Another thing to consider when buying a tent with an air conditioning portal is the material it's made from. Make sure that you find an entirely waterproof tent that's made from robust and durable material. As well as an air conditioning portal, you may want to find a tent that has adequate ventilation. Many tents have mesh windows and vents that allow air to circulate while at the same time keeping out insects.
See Also:  Best Tent For Rain and Wind
Conclusion
If you need a tent with an air conditioner port, any of the above options will serve you well. They will help you to have a comfortable and enjoyable family camping trip during the summer months. They can be used in hot or even tropical climates.
It's a good idea to read customer reviews, as this will help you find a tent with an air conditioning portal that works well. This will also help you to decide if it's the right product for you. You should also carefully measure your air conditioning system and check that the tent you're buying has an AC portal that's the correct size.
Happy camping!
Last update on 2022-10-23 / Affiliate links / Images from Amazon Product Advertising API