Are You Looking for a Large Tent with a Porch? Perhaps you're planning a family camping trip and are searching for a large tent? Purchasing a large tent with a porch has many advantages; it will allow you and your family to relax in the shade during the hottest part of the day. It will also provide extra storage for shoes and bags. This article will look at the top five best large tents with a porch.
In a Hurry?  Quick Picks
Pic
Best Budget Option
Best for Most Situations
Make/Model
Wenzel 8 Person Klondike Tent, Blue
Core 9 Person Instant Cabin Tent - 14' x 9', Green (40008)
Best Budget Option
Pic
Make/Model
Wenzel 8 Person Klondike Tent, Blue
Best for Most Situations
Pic
Make/Model
Core 9 Person Instant Cabin Tent - 14' x 9', Green (40008)
Large Tent With a Porch:  Best Picks
Here are our picks for the best tents with a porch.  If you are looking to keep a group cool, you may want to check our guide to picking a tent with an A/C port.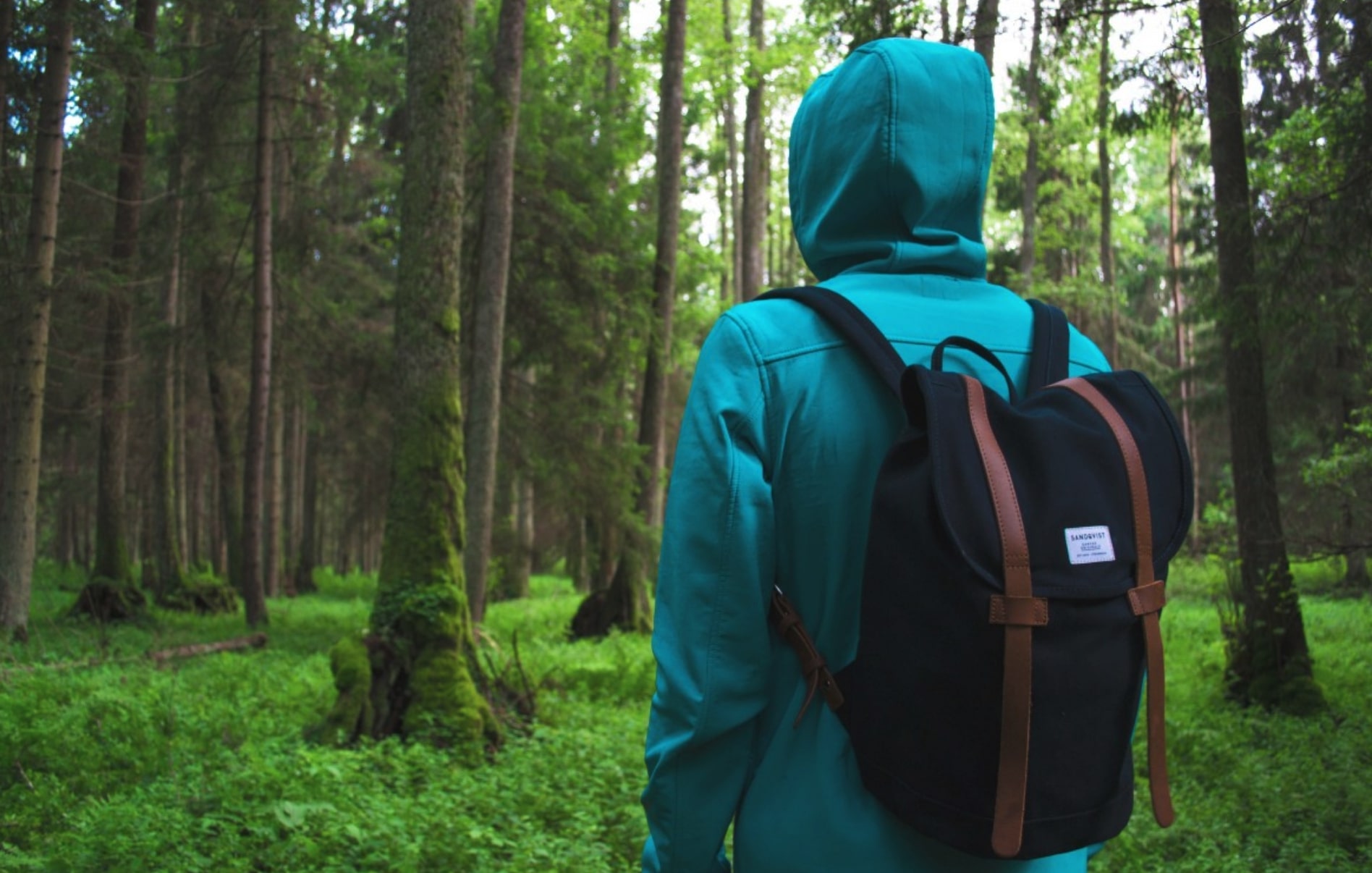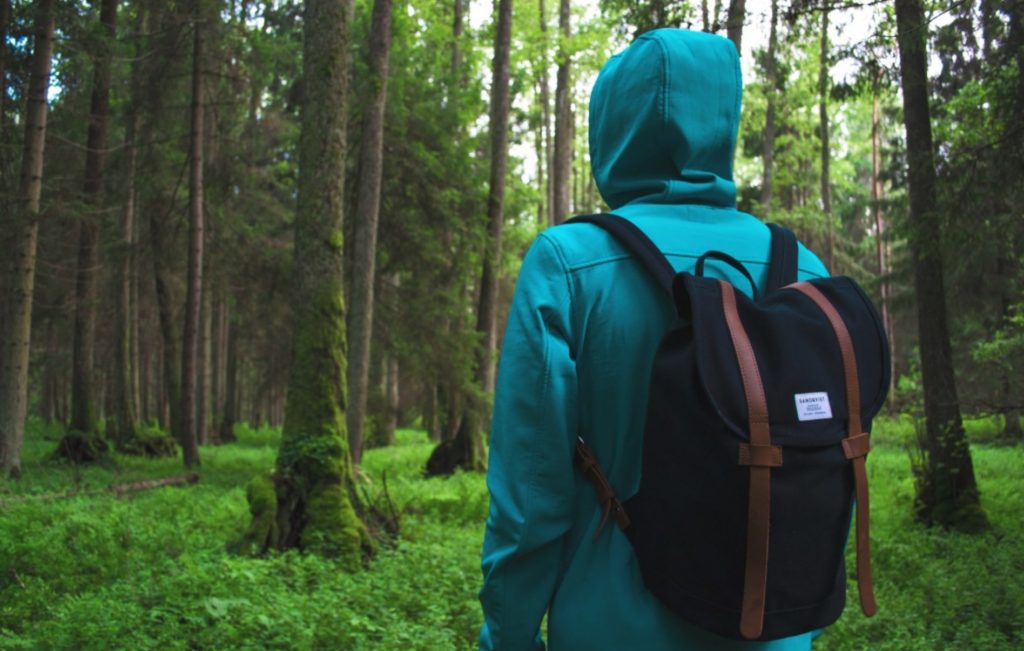 Wenzel 8 Person Klondike Tent
Sale
Wenzel 8 Person Klondike Tent, Blue
Convertible screen room with inverted "T" style door and inside flap zippered windows
Removable seam-sealed fly
Mesh roof vents
3 zippered side windows with inside flaps
Shock-corded fiberglass roof frame with steel uprights and corner elbows combined with pin and ring for easy setup
If you're looking for the perfect, spacious family tent, look no further then the Wenzel 8 Person Klondike Tent. This tent has been designed to be hardwearing and long lasting; it features weather armor, which is a sturdy fabric to protect your family from the elements.
There's ample space inside this tent for two queen-sized airbeds. There's also a large front awning, which creates a porch to protect you from the weather. This tent also features storage pockets and air vents in the roof and back, which allows the air to circulate.
Pro's
There are flap zippered windows

A mesh roof vent provides airflow

Perfect for a large family as it sleeps eight
Con's
May leak during heavy rain
Coleman Dome Tent with Screen Room | Evanston Camping Tent with Screened-In Porch
Sale
Coleman 6-Person Dome Tent with Screen Room | Evanston...
Weatherproof: Welded corners and inverted seams keep water from getting in; Included rainfly offers extra weather protection
Conventional pitch: Sets up in 15 minutes
Bug-free lounging: 10 x 5 feet full-floor screen room
Roomy interior: 10 x 9 feet with 5 feet 8 inch center height; Fits 2 queen-size air beds
Carry bag: Included for easy storage
If your family loves the great outdoors, this Coleman Dome tent will make camping more enjoyable as its fully waterproof and well ventilated. This tent will provide you and your family with a comfortable camping experience. It has an exterior screen room that can be used for storage or as a porch.
The tent has mesh air vents that allow the air to circulate without letting the bugs inside. This tent sleeps eight and is great for weekends away or longer camping trips. Coleman has also created a Weather Tec system that features welded floors and reinforced seams to keep the rain out.
Pro's
Made from good quality polyester taffeta

Has fantastic weatherproofing

Very easy to set up and dismantle

Space for two queen-size air beds

Comes with a useful carry bag for easy storage

Has a one-year warranty
Con's
There have been reports that some of the seams aren't strong enough.
Ozark Trail 8-Person 7′ Center Height Family Cabin Tent with Screen Porch
The Ozark Trail 8-Person Cabin Tent is like a home away from home. It's very comfortable and features a screened porch which makes camping more enjoyable for the whole family. This tent has lots of space, which makes it perfect for larger families or groups of friends. The ceiling height is 7ft, which means most people will be able to stand up inside.
The screen porch will also give you extra open-air living space. There are also many great storage features, including storage pockets, as well as a hanging corner shelf, so you'll have plenty of room for personal items.
Pro's
Comes with a wheeled carry bag, which allows for easy transport

Has a large screen porch

Sleeps 8

Includes storage pockets and a hanging corner shelf

Measurements 132″ L by 144″W by 84″H

Weight: 45.86 lbs
Con's
Harder to put up than would be expected.
CORE 9 Person Instant Cabin Tent – 14′ x 9′
Core 9 Person Instant Cabin Tent - 14' x 9', Green (40008)
Instant 60 Second Setup; Sleeps 9 people; Fits two queen air mattresses; Center Height:78
CORE H20 Block Technology and adjustable ground vent
Features room divider and wall storage pockets keep items neat and off the tent floor
Electrical cord access port (port is fully closable when not in use)
Includes rain fly, tent stakes, and carry bag
This CORE instant cabin tent is very quick and easy to erect. It sleeps nine people or can be used for fewer people if you want to be able to store extra luggage. The cabin tent is durable and hard-wearing and would make a great base to spend the summer exploring the great outdoors. This tent has an advanced venting system that helps air to circulate through the rooms naturally. These include adjustable air intake vents and a large mesh ceiling.
There's also a rainfly which will keep out the wind and rain. On clear nights this can be removed, and you'll be able to enjoy views of the stars through a ceiling panel.
Pro's
Can be instantly set up in just 60 seconds.

Sleeps nine people and has a center height of 78"

Has adjustable ground vents

Includes a room divider

Features storage pockets to keep personal items off the floor

Has an electrical cord access port

Comes with a rain fly, tent stakes, and a carry bag for storage
Con's
The zippers are a bit fiddly. The fabric is also prone to being caught in the zipper, which causes it to jam.
Sportz SUV Blue/Grey Tent with Screen Porch
Sportz SUV Blue/Grey Tent with Screen Room (10 x10...
Roomy 10- by 10-foot tent sleeps 5-6 people with over 7 feet of headroom; 7- by 6-foot floorless screen room
Sleeve attach to your vehicle to convert cargo space into sleeping space
Transform the vehicle tent into a ground tent by fully removing the vehicle sleeve
Features new steel and fiberglass pole structure for one-person set-up
Includes an expandable carrying bag for storage
This tent is unique and functional; it can be used in conjunction with your SUV's cargo area to create extra sleeping or storage space. This tent has a screen porch and a mesh lining, which makes it insect-proof. It has also been well designed to withstand the elements. It has a bathtub-style floor and is made from thick, durable material, which makes it waterproof. It's a very sturdy tent as it has steel and fiberglass poles.
Pro's
Sleeps 5 or 6 people

Has plenty of headroom

There's a sleeve that attaches the tent to your vehicle.

There's also the option of using the tent without an SUV by removing the vehicle sleeve

Comes with an expandable carrying bag for storage
Con's
Many campsites don't allow visitors to camp in their cars, so having this tent attached to your vehicle may not be an option.
Best Large Tents with a Porch Buying Guide
Are you searching for a large tent for a family camping trip and wondering what the advantage of having a porch would be? Having a porch on your tent has many benefits and will provide extra comfort for you and your family. A porch will give you extra space, which will allow you to store bags and shoes or other gear such as fishing rods or wetsuits. This will leave the inside of your tent free and uncluttered, and you'll have more inside space for everyone to sleep or relax.
You'll also be able to sit inside your porch, which will give you and your family a shaded spot where you'll be able to get out of the sun during the hottest part of the day. Young children are particularly prone to sunstroke and heat exhaustion if they're out in the sun for too long. If you have a porch, you can encourage your children to come inside if it gets too hot.
A porch is also useful if it's raining. You'll be able to bring your chairs inside and sit in the porch to keep dry rather than having a lot of wet people sheltering in the room where they're sleeping.
Things to Consider when Buying a Large Tent with a Porch
As with choosing any tent, there are a few things you should look for when selecting the best tent with a porch. You should make sure that your tent is large enough to house the number of people you're going camping with. There are many large tents on the market; these have been designed to sleep between six and twelve people.
It's also a good idea to look for a stable tent, especially if you're planning to go camping with a lot of kids who will be running in and out. You don't want them to be able to knock the tent over. Large tents usually have more than one room. If you would like to have space for different families or a bit of privacy away from the kids, choose a tent with at least two rooms.
You should also consider the material the tent is made from. You should look for a tent that's made from high-quality water-resistant fabric if you plan to go camping in spring or fall when heavy rain is likely. It's also good to choose a tent that's made from more than one layer of fabric, as this will make it more durable and waterproof. If you're camping during the summer, waterproofing is likely to be less of an issue, but you should choose a tent that's well ventilated. Look for one that has mesh air vents so that the air can circulate, which will keep your tent cooler. Make sure that there's fine mesh over the air vents as this will also keep biting insects out.
Conclusion:  Big Tent with a Porch
Buying a large tent with a porch is an excellent investment for you and your family, it will bring you all enjoyment for many years to come. If you plan to do a lot of camping, it's a good idea to spend money or a good quality tent that's sturdy and built to last rather then a cheap, flimsy tent.
Last update on 2022-08-09 / Affiliate links / Images from Amazon Product Advertising API