Are you searching for the best tent for summer camping? Perhaps you're planning to go camping or hiking with a group of friends and are wondering what type of tent to buy? You'll need to consider many things before purchasing a tent; read on; this article will give you details about the best tents for hot weather.
In a Hurry?  Quick Picks
Pic
Best For Most People
Best For Large Groups
Great Budget Option
Make/Model
ALPHA CAMP 3/4 Person Camping Dome Tent with Carry Bag,...
CORE Instant Cabin Tent | Multi Room Tent for Family with...
Wenzel Dome Tent (5 Person)
Best For Most People
Pic
Make/Model
ALPHA CAMP 3/4 Person Camping Dome Tent with Carry Bag,...
Best For Large Groups
Pic
Make/Model
CORE Instant Cabin Tent | Multi Room Tent for Family with...
Great Budget Option
Pic
Make/Model
Wenzel Dome Tent (5 Person)
Best Tent For Heat or Summer Camping:  Detailed Reviews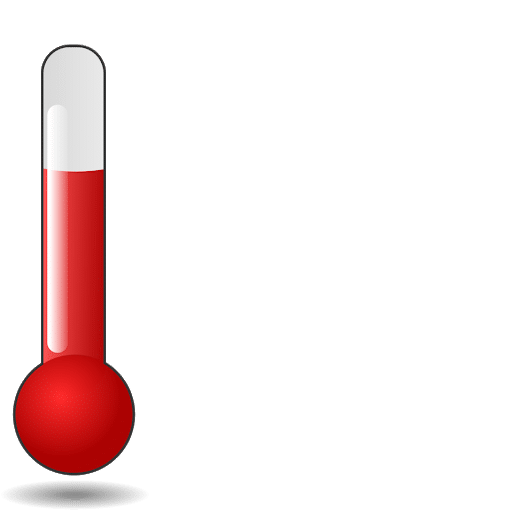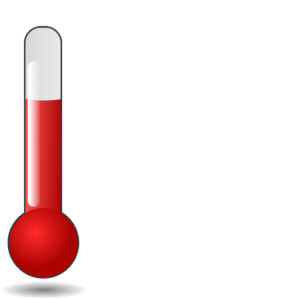 Top Pick One: Coleman SunDome Tent
Sale
Coleman 2-Person Sundome Tent, Green
Weatherproof: Welded corners and inverted seams keep water from getting in; Included rainfly offers extra weather protection
Wind and rain tested: Strong frame withstands 35+ mph winds
Great ventilation: Large windows and ground vent for enhanced airflow
Stay connected: E-port makes it easy to bring electrical power inside
Easy setup: In 10 minutes
The Coleman SunDome tent is one of the best products on the market for summer camping. It's available in a variety of sizes from 2 to six people and in two different colors. The tent is well made and easy to put up, even if you are on your own. It's made from durable material and has welded corners, which make it hardwearing. It's also got inverted seams which will stop the rain from getting in. This tent has excellent ventilation, which means it can be used in hot climates. There are large windows, as well as ground vents which help to enhance airflow.
Pro's
Created using Polyester taffeta, 75 denier flysheet
Available in a selection of sizes
Two-color options
There are E-Ports, which means you can easily connect to an electrical power supply at campsites.
Very easy to set up, goes up in just 10 minutes
Has storage pockets inside
Con's
Not suitable to be used in heavy rain or windy, more of a summer tent.
Top Pick Two: ALPHA CAMP 3 Person Camping Dome Tent with carrying Bag
ALPHA CAMP 3/4 Person Camping Dome Tent with Carry Bag,...
Dimensions: 8'L x 7' x 50"H. Spacious room for 3 adults. Fits 1 full air mattress.
Easy Assembly: Easy setup in only 5 minutes, with the lightweight portable carrying bag, this dome camping tent can be taken to anywhere
Multiple Function: Side pockets&one large overhead mesh pocket providing great storage space. And there is a cable port for electrical cord access. Reflective tent rope is perfect for camping in night.
Ventilation&Protection - 3 zippered windows and a ground vent for superior ventilation. High grade fiberglass poles for nice wind resistance. Mesh window protects against insects and mosquito.
1 years guarantee: We try to make camping tents as good as we can. If there is any part missing or damaged, please contact us. We will solve the problem as the way you want
This spacious tent has room for three adults, and you'll be able to fit an air mattress inside. It is straightforward to assemble and is lightweight, so it can be carried when hiking. It comes with a portable carrying bag. This tent has a spacious living area with extra features such as side pockets for storing personal items and a more spacious overhead mesh pocket. There is also a cable port that can be used for electrical cord access. The tent rope is reflective, which means your tent can be easily spotted at night- you won't trip over the tent ropes.
The alpha tent dome is also very well ventilated; it has three zippered windows as well as extra ground vents. The tent comes with good quality fiberglass poles that are strong and make the tent wind resistant. In addition, there's mesh over the windows, which will protect you from biting insects during the night.
Pro's
Lightweight and perfect for backpacking.
Very spacious and can sleep three adults
Available in four color choices
Includes a portable carry bag
Easy to put up in just five minutes
It comes with a two-year guarantee
Con's
There are reports that the stakes may not be strong enough, especially if you're camping on tough ground.
Top Pick Three: KAZOO Outdoor Camping Tent
KAZOO 4 Person Camping Tent Outdoor Waterproof Family Large...
✔KAZOO outdoor camping tent provides spacious and waterproof tent with enough features. Setup was fast and easy, it could be done within 3minutes by two persons. This family tent has spacious room (95inchx86inchx57inch) and...
✔KAZOO outdoor camping tent consists of 2 functional layers. The liner is made of B3 mesh and 190T breathable Polyester, Rainfly is made of 210T Rip-stop Polyester; we use the best materials to offer you a max waterproof tent....
✔KAZOO outdoor camping tent offer 2 doors and 2 windows to provide excellent ventilation. We design a porch to offer you a comfortable 4 person tent, the footprint is included in porch area. As the comfortable tents for camping,...
✔2-YEAR WARRANTY:KAZOO tents are 100% inspected before delivery. We have 2 major series: Camping tent and Backpack tent. The Camping tent designed with a high volume hub to maximize strength and increase living space by using...
Built for the adventurous family, the spacious KAZOO Outdoors camping tent is hardwearing and spacious. It's effortless to set up and takes two people just a few minutes. As well as a large sleeping room, there's also a vestibule where you can store your bags or bikes.
The KAZOO outdoor camping tent is also very well made; it's been created with two layers. There is a breathable mesh lining and an outer layer that's made from polyester. This tent has passed strict waterproofing tests and has seams that are reinforced with waterproof tape.
Pro's
Can cope with extreme weather conditions
It has a vestibule for extra storage
A great family tent which is spacious
Easy to put up.
It comes with fiberglass poles.
Three seasons tent; can be used in winter, summer, and rainy season.
Con's
There have been reports of the poles that hold the vestibule up bending in strong winds.
Top Pick Four: CORE 9 Person Instant Cabin Tent
Sale
CORE Instant Cabin Tent | Multi Room Tent for Family with...
INSTANT SETUP: The tent body with pre-attached poles that lock into place creates a setup time as short as 2 minutes.
WEATHER PROTECTION: H20 Block Technology combines water-repellent fabrics with a fully taped rainfly and sealed seams to resist rain.
ADJUSTABLE VENTILATION: Lower air intake vents draw in cool air from the ground while the mesh ceiling allows hot air to escape.
MULTIPLE ROOM CAPABILITY: An included room divider can be used to create 2 rooms.
INTERIOR ORGANIZATION: Keep small items off the floor with the conveniently located storage pockets.
If you're going camping with a large group of friends or if you need a more spacious family tent, you may like to consider the CORE 9 Person Tent. It's straightforward to put up and goes up instantly in just 60 seconds. This tent is of good quality, is durable, and spacious. It's perfect for extended family vacations as well as weekend camping trips. Inside there's a room divider, storage pockets, ventilation flaps, and electrical cord access ports.
Pro's
Sleeps 9
It can be put up instantly
It comes with a rain fly, tent stakes, and a handy carry bag
Available in two colors: green or wine
Con's
Some customers have complained that it's very cramped with nine people and is more of a six-man tent. If you have lots of kids, it would probably sleep nine.
Top Pick Five: Wenzel Dome Tent
Wenzel Dome Tent (5 Person)
5 person tent perfect for your next camping adventure easy to set up "x frame" design with fly hoop pole
Side and rear mesh tent walls for great ventilation
Removable rain fly with 600 mm waterproofing and seam tape
Storage bag included
Dimensions: 10 ft. X 8 ft. / 80 Square Feet
The Wenzel Dome Tent is a great tent that is good value for money. It sleeps five and has plenty of room for a blow-up mattress. There's also enough storage space for your bags. It's made from a waterproof, durable material, and the ventilation allows for fresh air to circulate.
This tent is very easy to set up and is faster with two people, but can also be put up by one person. There are pockets for storage, and you can run an extension cord inside the tent.
Pro's
Sleeps five
It comes with a handy storage bag
Great value for money
It has a removable rain fly
Well ventilated
Made from a water-resistant fabric, which works well even in heavy rain.
Con's
This tent's ventilation mesh isn't small enough to keep out all insects.
The Best Tent for Summer:  Buyer's Guide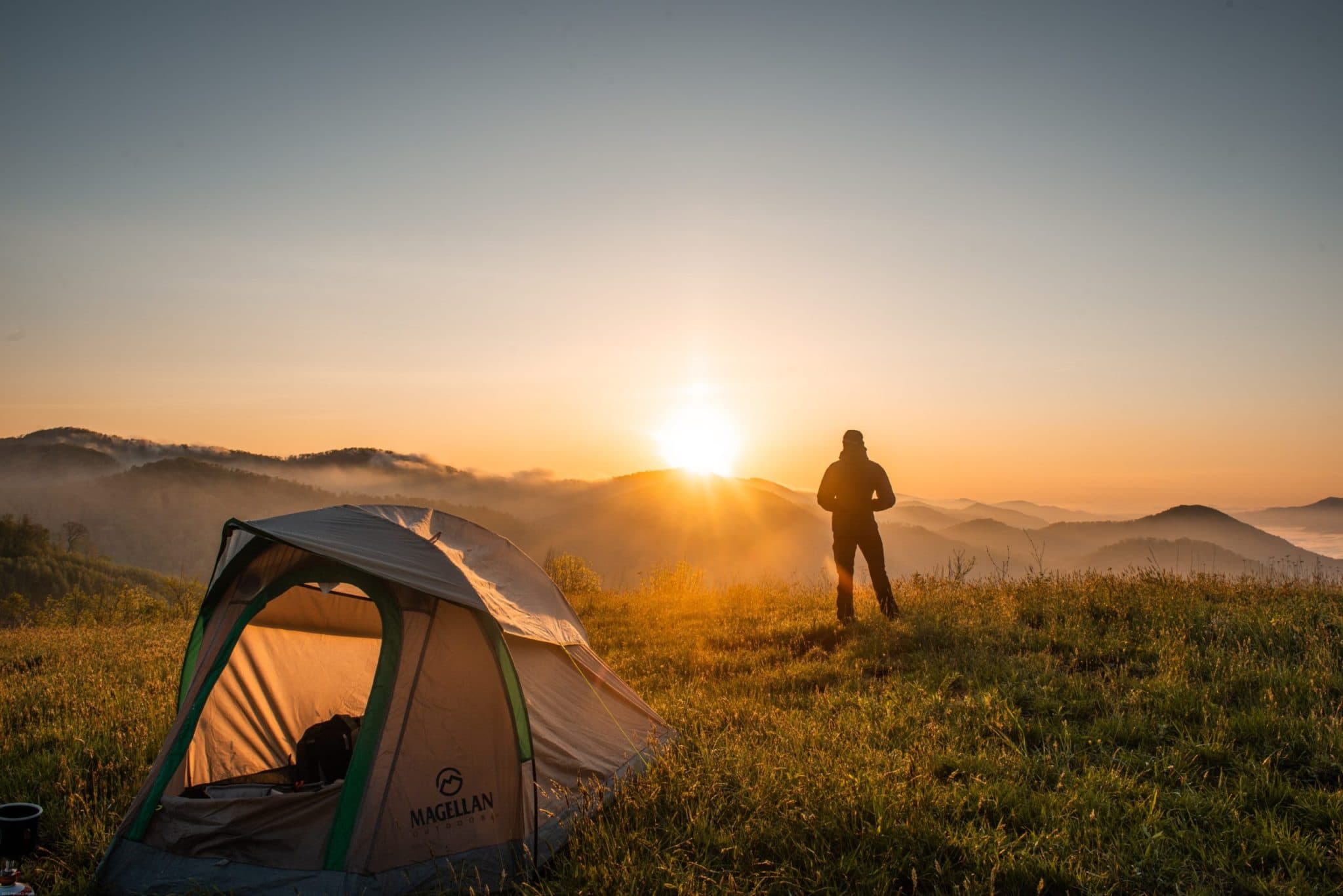 There are many things to consider before purchasing a tent; these will often depend on what you're planning to use your tent for. If you're camping at the beach with friends, you'll need a different tent than if you're planning on going backpacking or hiking alone.
The Type of Tent
There are different types of tents, and you should consider which type will fulfill your needs before you buy. Tents generally fall into three categories; backpacking tents, ultralight tents, and family tents.
Backpacking tents are designed for between one and three people and are usually lightweight as they've been designed to be carried with you when traveling or hiking. Most backpacking tents have been designed to be used during the winter, summer, and rainy weather. They are lightweight, breathable, and made of strong, water-resistant materials.
Ultralight tents use lightweight materials so that they can be carried easily. They are usually small and sleep one or two people. Lightweight tents are often less durable and are best used in the summer when the weather is good. They are great for camping on the beach.
Family tents sleep larger numbers of people. They are usually heavier and made from hard-wearing materials. They are usually more spacious and have standing room, separate rooms for sleeping as well as adequate ventilation.
There are also ways to keep a tent cool without buying a new one.  For more on that, check out ways to cool a tent without electricity.
Weather Resistance
Make sure that you find a water-resistant tent. It should repel water rather than absorb it. You should also look for a tent that's able to withstand windy conditions. If you're camping in hot weather or even in tropical locations, your tent should have adequate ventilation.
Setting up
You should be able to set your tent up without too much hassle. Read customer reviews to find a tent that is simple to put up. A good tent should be able to be erected by just one person if necessary, and you should also be able to set it up in the dark. Even if you never plan to go camping alone, having a tent that can be set up by one person is a good idea. You should also try putting your tent up before you go camping so that you know exactly how it works and you can see that you have everything you need. Finding that you have a missing pole when you're in the middle of nowhere and it's starting to get dark isn't fun.
Conclusion:  Best Tent for Hot Camping and Summer
The above five tents should be used as a guide when selecting the best tent for summer camping. They are all slightly different and have their own individual benefits. Remember to consider your options carefully when choosing a tent, ask yourself where you plan to use it, and in what type of weather conditions. If you have to walk a long way to get to the campsite or are hiking and wild camping, having a lightweight tent is very important.
Even if you plan only to go camping during the summer, it's a good idea to get a tent that comes with a guarantee that it's waterproof and weather resistant. It may start off as a sunny day, but there could easily be showers during the night, and you don't want to find that your tent is leaking.
Read past reviews to see what customers have said about the tent before buying, and this will help you to decide if it's the right product for you.
Happy camping!
Last update on 2022-10-23 / Affiliate links / Images from Amazon Product Advertising API