If you're looking to buy a new lawnmower, there are many things to consider. One of the first things you're likely to think about is whether to buy an electric vs gas lawn mower. There are three main types of lawnmowers available; those that run on gasoline, and electric-powered mowers. Electric mowers will either have a cable and be plugged into a power outage or will be powered with a rechargeable battery.
There are benefits and disadvantages of both gas-powered and electric lawn mowers. It's essential to do your research before purchasing a mower to decide which type is right for you. This article will compare gas-powered and electric mowers to help you make a decision.
What to Consider When Picking Gas or Electric Powered Mowers
Which type of mower you need is going to depend on the size of your lawn and personal preferences. There is no right answer. Choosing between electric vs gas lawn mowers is tougher than ever before, as there are many great gas-powered lawnmowers on the market and lots of fantastic electrical-powered products. Let's look at what to consider before choosing between these two types of lawnmowers.
The Lawnmowers Power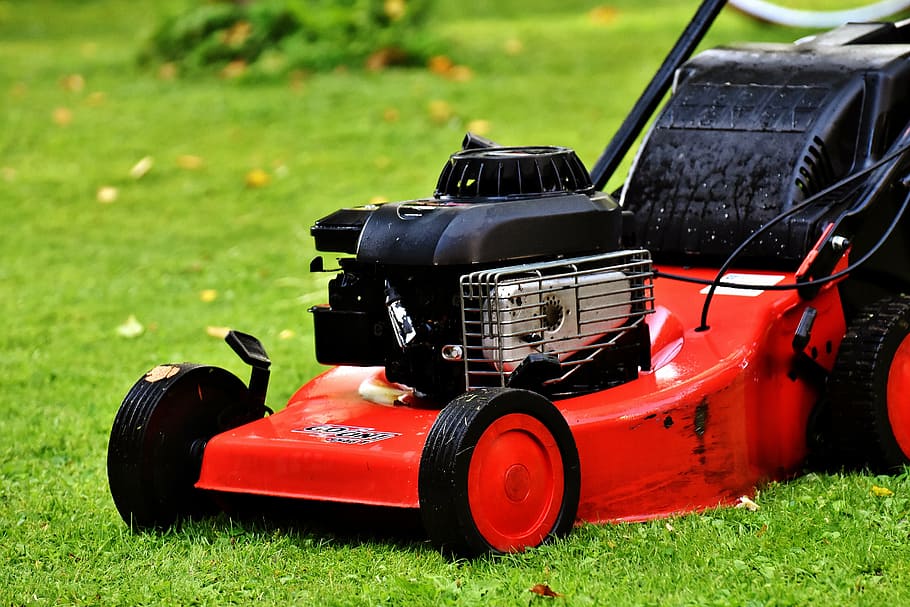 The first thing you should consider before making a purchase is how powerful the lawnmower will be. If you have a large garden or have a yard that's on a slope and has stones and bumpy ground, it's a good idea to choose a gas-powered lawnmower. Gas lawnmowers are more durable and robust and can handle uneven ground and extensive gardens without any issues.
A lawnmower with an electric motor may not be able to handle cutting a large area of ground or being pushed over bumps. Stones may cause damage to the blades and other electrical components. If you choose to buy an electric lawn mower, you should ensure that you're not putting too much strain on the motor during operation. If you do, motor burnout may quickly result.
Battery-powered lawnmowers can suffer from similar issues. They're best used on smaller yards and shouldn't be used on rougher ground, as this may cause problems.
You'll find that a Gas-powered lawnmower measures the power of its motor in horsepower and cubic centimeters. It would help if you also considered the engine torque before purchasing a mower. In general, gas-powered lawnmowers will have a power output of approximately 4.50 to 8.75 ft-lbs.
Lawnmowers that are powered by electricity or a battery don't have a torque rating. Instead, engine power will be supplied in watts and RPM (revs per minute). Electric mowers are usually less powerful than gas as a 1000W motor with an RPM of 2,800 has the equivalent power of a gas mower with a 2.5 lb-ft torque.
Ease of Operation
Before purchasing a lawnmower, you should also consider how easy it will be to operate. Consider how heavy the machine will be to push around and whether it can be easily maneuvered. This is especially important if you have a lot of obstacles in your garden.
If you're thinking of buying a lawnmower with an electric cable, you need to be aware that the cord may get in the way. You don't want to keep running over the electrical cord as this will means you'll have to replace the cable. If you think this may be an issue, choosing a gas or battery-powered lawn mower may be a good idea.
Lawnmower Runtime
If you're searching for a lawnmower with a long runtime, an electrical model would be your best option. You'll be able to plug your lawnmower in and spend as long as you like cutting the grass.
A battery-powered electrical lawnmower is also a good option. As long as the battery is fully charged, you'll be able to have a long enough runtime to cut you're average-sized lawn.
The runtime of a gas-powered lawnmower will depend on the capacity of its fuel tank. Most lawn mowers have a one-gallon fuel tank and will be able to cut a relatively large lawn. You can always refill your lawnmower's tank if you run out of gas before the job's done. You should also be aware that 2-stroke gas-powered lawnmowers require oil to be mixed in with fuel. Oil helps the motor to run smoothly.
Eco-Friendly Features
Electric lawnmowers are generally more environmentally friendly than their gas-powered counterparts. You may like to take this into consideration if you're looking to reduce your environmental footprint.
Gas-powered lawnmowers cause pollution as they produce exhaust fumes. These fumes can make the operator feel nauseous and are also bad for the environment.
Pricing and running costs
It's a good idea to set yourself a budget and stick to it before choosing a lawnmower. If you want to buy an affordable lawnmower, you'll likely select a corded electrical type. Battery-powered lawnmowers are very popular but slightly more expensive.
Gas-powered lawn mowers tend to be more expensive to buy and also have ongoing costs as you'll need to buy gas and oil every time you want to cut your grass. Electric mowers, on the other hand, are a lot cheaper to run.
The Pros and Cons of Gas and Electric Mowers
Here's a list of pros and cons that you may like to consider before deciding whether to buy a gas-powered lawn mower, an electric lawnmower with a cable, or a battery-powered lawnmower.
Electric Lawnmower with cable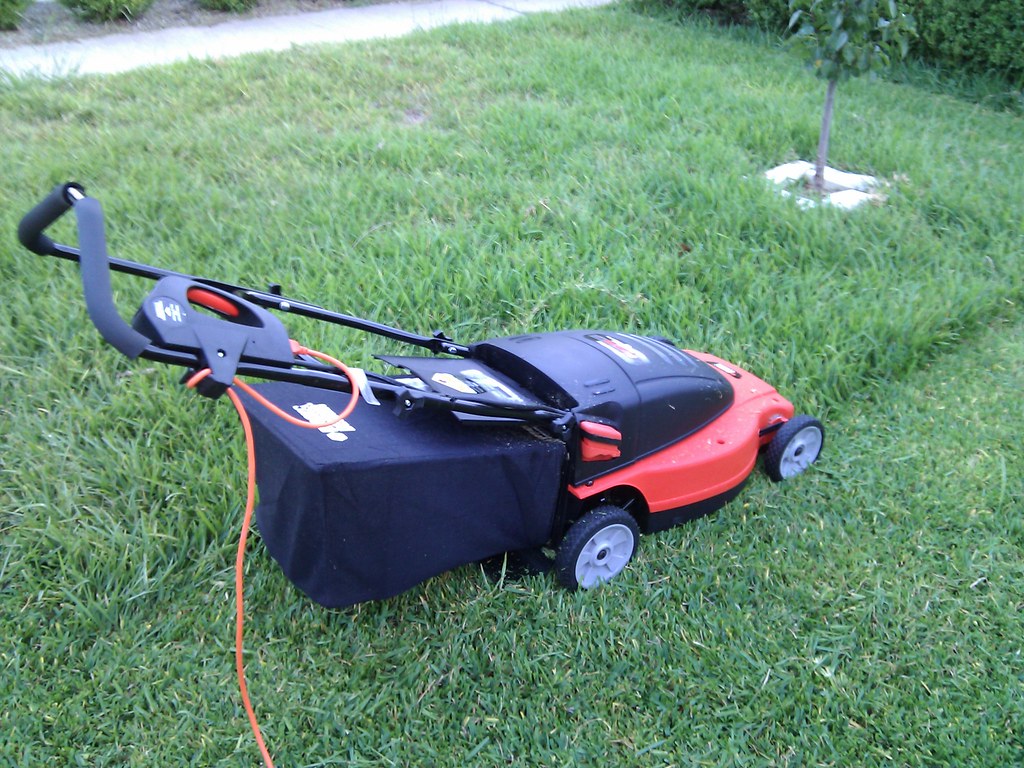 Electric lawnmowers are a very popular option as they are cheaper, cost less to run, and are more environmentally friendly.
Pro's
Easy to maintain; requires very little maintenance.
You'll need to sharpen the blades occasionally and ensure the undercarriage is free of debris before putting it away.
Long run time; just plug in and cut your grass.
Lightweight and easy to maneuver.
Con's
You'll have to keep moving the cable to avoid cutting it.
Unable to mow wet lawns
Doesn't work during a blackout, as it's connected to the mains power
Battery-Powered Electric Lawnmower
Battery-powered mowers are another great option; you need to make sure that you plug the battery in for charging after use, or you'll find that it's flat next time you come to cut your grass. Although battery-powered lawnmowers are a bit more expensive than those with an electric cable, they are still a popular option.
Pro's
Doesn't require cables or gasoline.
Easy to maintain
Easy to operate and can be maneuvered around obstacles.
Con's
The battery doesn't last forever and is expensive to replace.
Has a slightly lower runtime
Takes up to twelve hours to recharge the battery, which isn't great if you've forgotten to charge.
Unable to cut wet lawns
Batteries aren't interchangeable between makes or models.
More care must be taken when washing an electric mower.
Gas-Powered Lawnmowers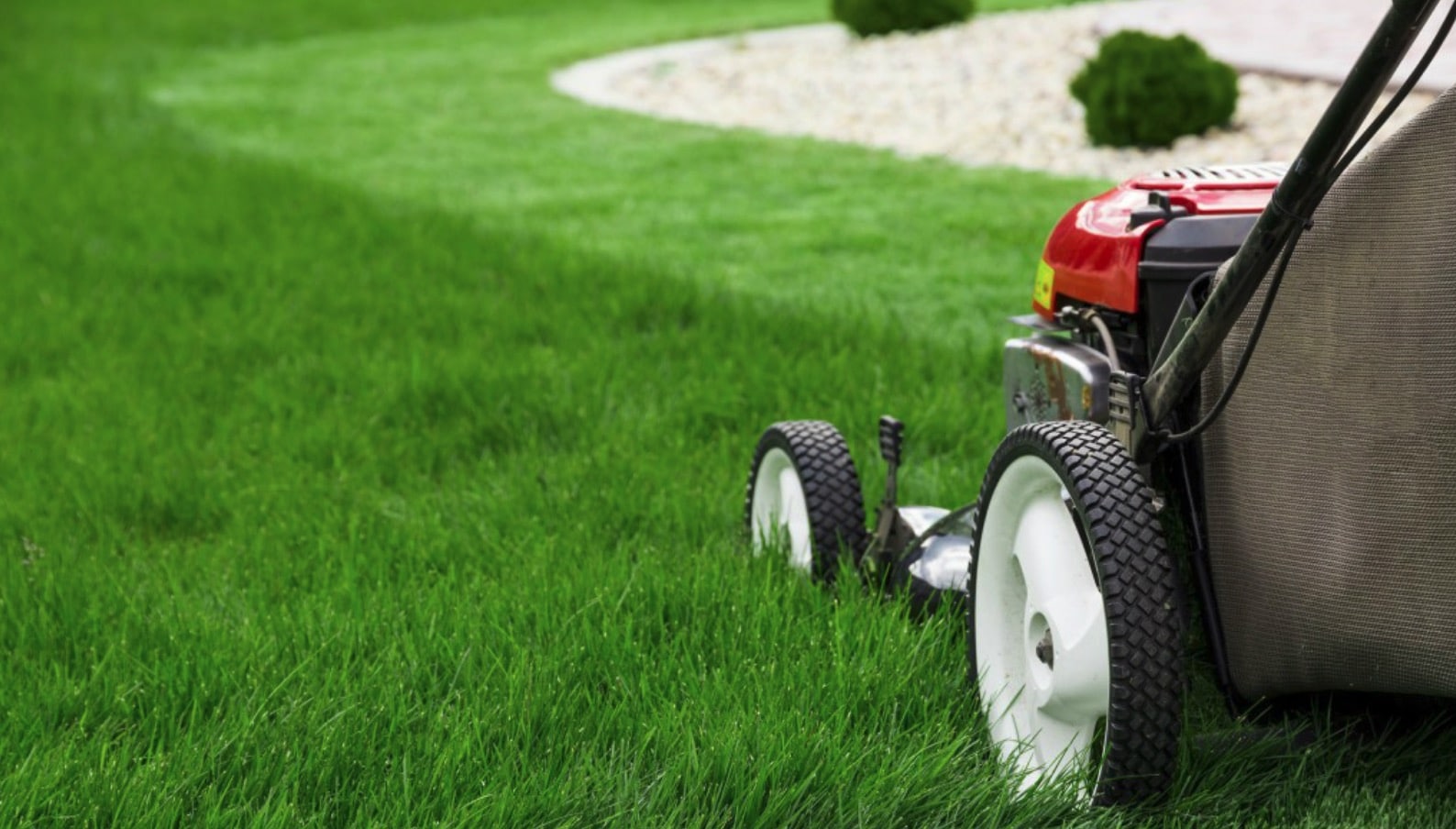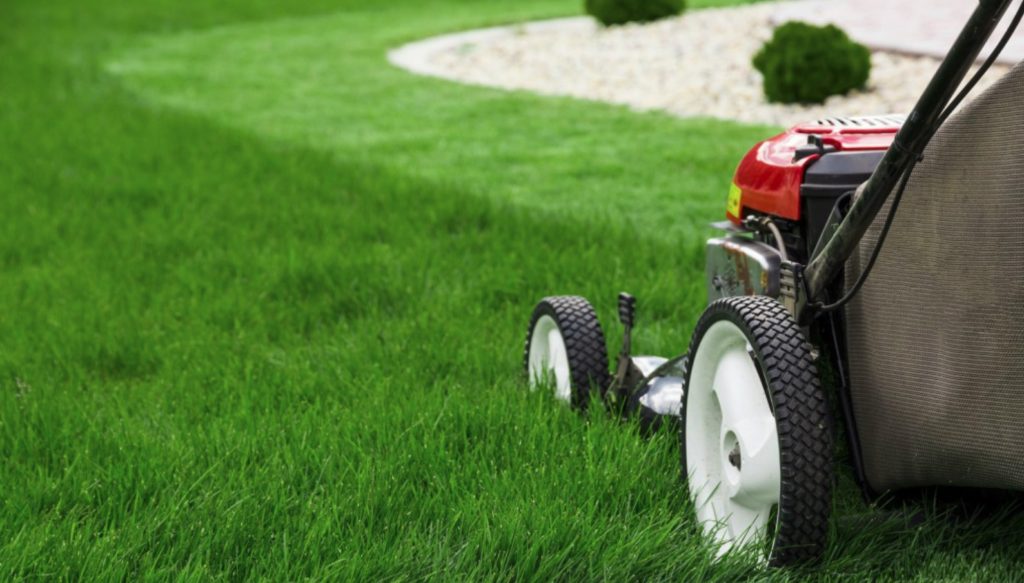 Gas-powered lawnmowers have lost popularity in recent years as they require ongoing maintenance and have higher running costs.
Pro's
Powerful, robust motors can cut any type of grass.
Extended run time, suitable for large gardens
Can cut wet grass
Con's
Gas will eventually run out
Gas-powered lawnmowers require regular servicing and maintenance
More dangerous
Heavier
Can be a challenge to start
Conclusion: Electric vs Gas Lawn Mower
As you can see, there are both advantages and disadvantages when choosing between an electric vs gas lawn mower. It's a good idea to think about how you will be using your lawnmower before making a decision. If you have a small garden, an electrical lawn mower will suffice. Whereas if you have a large amount of land that is bumpy or slopped, you'll need more power and be better off with a gas powered mower.