Are you looking for some tips on how to mow your lawn if the grass is wet? While it's better to leave your yard to dry out before cutting your grass, sometimes you may need to cut it wet. If you live in a cold and damp climate that has a lot of rain for much of the year, leaving your grass to dry out might not be an option. This article will look at four of the best mowers for wet grass and will also give you tips on how to cut wet grass.
Top 2 Push Mowers
Top Pick One: Greenworks 16-Inch 10 Amp Corded Electric Lawn Mower
Sale
Greenworks 10 Amp 16-inch Corded Mower, 25142
Greenworks, 10 Amp 16-Inch 2 in 1, Rear Bag or Mulch Electric Lawn Mower, Converts Easily from Rear Bag to Mulch, Model 25142.Deck material: Hardened Plastic
10 Amp electric motor delivers enough power to cut through touch grass. Assembled product weight: 48.0 Pounds
Durable 16-Inch cutting deck gets the job done quicker and more efficiently
2-in-1 feature provides mulching and rear discharge capabilities
5 position height adjustment offers a range of cutting height from 5/8-Inch to 2-5/8-Inch for the perfect cut on all types of grass
If you're searching for a lightweight and easy to use electric lawn mower then this Greenworks lawnmower might be right for you. It has a ten-amp electric motor that has enough power to cut through even the longest grass.
Weighing just forty-eight pounds, this push mower is easy to use. It has a durable 16-Inch cutting deck, which makes mowing less time-consuming.
Pro's
Has two in one features that provide mulching and rear discharge capabilities
Adjusts to five different cutting heights between 5/8 of an inch to 2-5/8 inches
Has a sixteen-inch cutting deck
Has a cord length of 150 feet
Electric
Lightweight
Con's
The switch gets a bit stiff after it's been used for a while.
Top Pick Two: BLACK+DECKER BEMW482BH Electric Lawn Mower
BLACK+DECKER Electric Lawn Mower, 12-Amp, 17-Inch...
LIGHTWEIGHT CORDED ELECTRIC MOWER Gasless 12 Amp 17 inch electric mower for powering through rough grass
COMFORT GRIP BIKE HANDLEBAR DESIGN Reduces friction and enhances maneuverability for small lawns
ENHANCED CLIPPING COLLECTION Winged Blade yields 30% better clipping collection
PUSH BUTTON START No-hassle startup easy-to- use features
ADJUSTABLE CUTTING HEIGHT 6 adjustable cutting heights ranging from 1 inch to 3 inch
Black+decker is well known for designing and manufacturing good quality products that are durable and long-lasting, and this mower is no exception. This 12 amp, seventeen-inch electric lawn mower is easy to use and has a comfort grip handle. It is lightweight, making it easy to maneuver around objects.
This lawnmower has a winged blade that provides a 30% better clipping collection. The mower is easy to start and has six different height adjustments from one to three inches.
Pro's
Has a winged blade
Fantastic clipping collection
Can be used in tall grass.
Great for use on 1/8 acres of land
Push-button which starts the motor
Can cut grass to six different heights between one and three inches.
Comes with a two-year limited warranty
30-day money-back guarantee
Con's
Slightly cumbersome to use, especially for the older generation.
Top 2 Riders for Wet Grass
Top Pick One: Troy-Bilt Neighborhood Rider Riding Lawn Mower
No products found.
This lawnmower is very powerful, even in long grass. It's features make it durable, as it has a 382cc single-cylinder engine. The Troy-bilt lawn mower is fun and easy to use, it has a choice of cutting heights which you can use, depending on how long your grass is. You'll be able to turn this machine in small spaces and can easily mow around objects as it has a turning radius of just eighteen inches.
Pro's
Works well, even in longer grass
Has one 1/4inch to 3 3/4inches cutting height
Compact and easy-to-maneuver
Fun to use with excellent rider performance
Has six speeds which means you can mow at your own pace
Easy blade engagement
18inch turning radius
Con's
Not much to complain about
Top Pick Four Simplicity 2691337 Broadmoor Mower, Riding, Tractor, Orange
No products found.
The Broadmoor mower is durability as it has a rear suspension, which makes it very comfortable to ride. It's also straightforward and fun to use and has a variety of mowing speeds. There's also a well-designed seat which is very comfortable and has been designed to keep the driver cool and comfortable.
Pro's
Dash features a clock, height-of-cut adjustment, and start button
Fun and easy to use, comfortable to ride
Choice of cutting height between one and four inches
Con's
More expensive than similar products, but worth it for a good quality product and a comfortable ride.
Tips for Cutting Wet Grass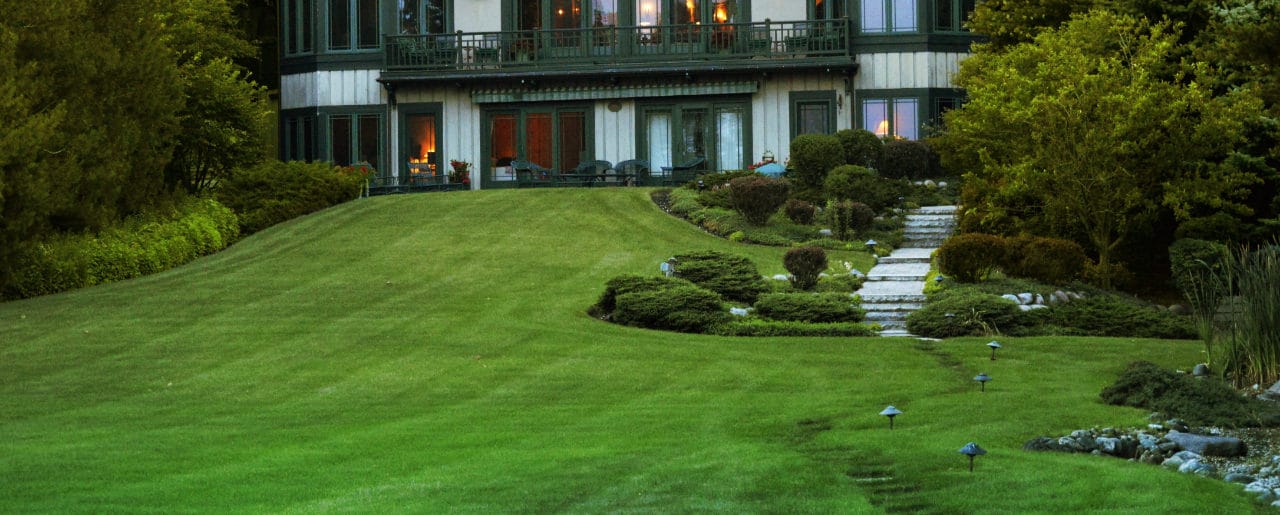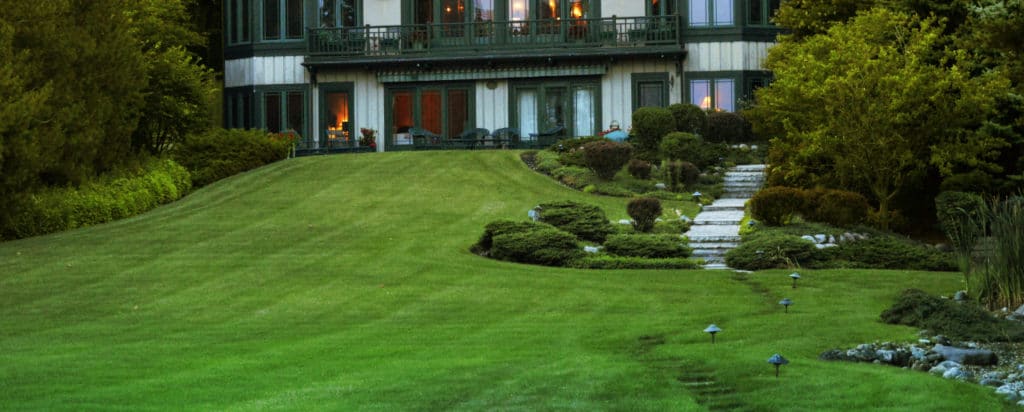 You may be wondering whether it is sensible to cut your grass while it is wet. While cutting wet grass can be done, it is advisable to wait until your yard dries out, if at all possible. Some people may live in damp rainy climates and therefore have to cut wet grass. If this is the case, you can do a few things before cutting your damp grass.
Squeegee the Grass
If you can't avoid cutting your grass while wet, you should first drag a hose pipe across your yard as this will 'squeegee' rain or dew off the grass. The grass will already be drier and will continue to dry quickly if you wait a couple of hours or so. If you don't have time to wait, you can mow your lawn straight away.
Adjust Mower Height
You can also try adjusting the mowing height; this will help to reduce the load on the lawnmower. You'll likely find that you need to empty your lawnmowers box more often than usual as the grass will be heavier when wet. Emptying it regularly means that the mower is carrying less weight, and it will be easier for you to push.
Lower your speed
While mowing, it's advisable to lower your speed, as this will help to reduce the load on the lawnmower's blades. One of the problems with cutting wet grass is that clogging is likely to occur. If this happens, you can use a hose to remove any grass that's trapped. Don't touch the blades without first unplugging your lawnmower.
Hose down your mower
When mowing wet grass, the grass will likely stick on the outside and inside of your mower. It's, therefore, a good idea to hose down your lawnmower after use. Pay particular attention to the area around the blades. Once you've hosed down your lawnmower, you can stand it up vertically to allow air to circulate around its deck. Leave it in a well-ventilated shed or garage.
Don't use an extension cord
It's not advisable to use an electric mower if it needs an extension cord to reach the length of your yard. As you well know, water and electricity don't mix. For this reason, it's best to use a cordless lawnmower or a riding lawnmower if the grass is wet.
Dress Appropriately
Make safety a priority when mowing your lawn in wet weather. It's a good idea to wear long pants and shoes that have a good tread, as this will reduce the likelihood of slipping over. It would help if you also used protective eyewear as lawnmowers can throw up clogs of wet grass and even stones.
Conclusion
Remember that freshly cut wet grass is slippy, so be careful when cutting your grass. You should always wear the correct footwear as this will prevent slips from happening. If cutting your grass while it's wet can't be avoided, you should first squeegee it as this will remove much of the moisture.
Keep children and animals away from the lawnmower when cutting wet grass. Clumps are likely to be thrown up, and you don't want to injure anyone. It's also a wise idea to wear a protective eye visa.
Wet grass is likely to go into clumps, and these may be left all over your yard. You can rake them up when you've finished cutting the grass. Before cutting your grass, you may like to have a look for stones and remove other obstacles, as this will make it safer.
If at all possible, it would be better to leave your grass to dry out before cutting it as this is safer and would be easier for the lawnmower to handle.
Last update on 2022-10-23 / Affiliate links / Images from Amazon Product Advertising API