If you're a homeowner, you'll likely want to keep your lawn looking its best. To achieve this, you'll need to invest in a good quality lawnmower that can effectively cut your grass. There are many different types of lawn mowers available from electric push along, to larger ride-on mowers. Nowadays, there's also an increasing number of råobot lawnmowers on the market.
Choosing a lawnmower that's right for your yard can seem like an overwhelmingly difficult task due to all the different types available. In this article, we'll look at some of the most popular models and give you details of what you should consider before buying a lawnmower.
Different Types of Lawn Mowers
Lawnmowers are available in three different types, either a push along lawnmower, a ride on, or a robot lawnmower. Within these three categories, there are also different lawnmower styles, such as a Hover mower or an electric mower. There are also different blade and power options.
Push Lawnmowers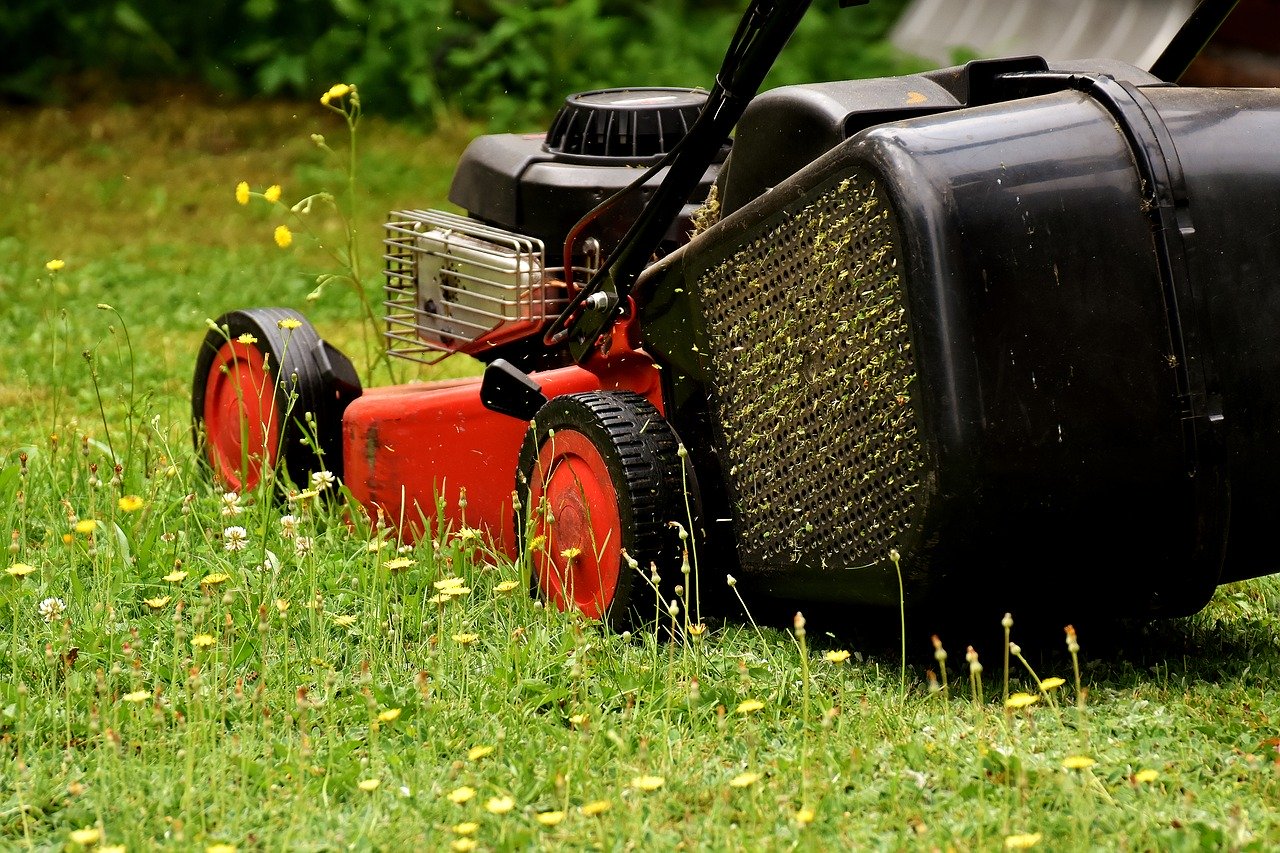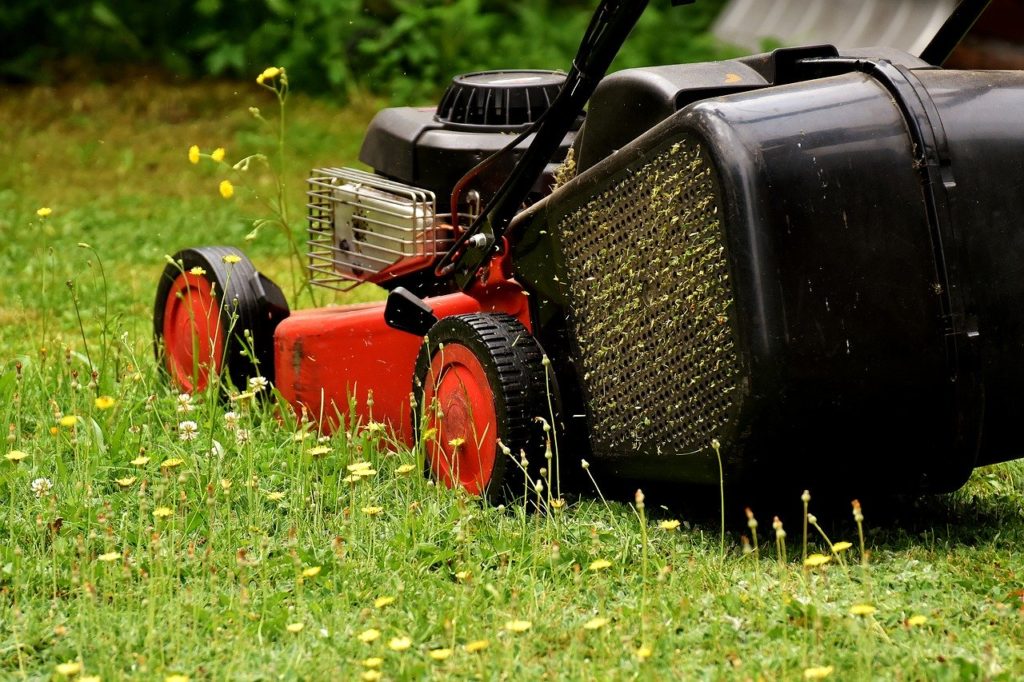 As the name suggests, a push lawn mower is a simple, mower that you can push around your yard to cut your grass. These mowers are generally small and easy to use, as well as offering great value for money.
A push lawnmower would be great if you have a small yard, which is relatively flat, as this will mean that it's easier to use. These types of mowers are generally quieter and produce fewer emissions. A push lawn mower may not be right for you if you have any kind of disability or mobility issue, which makes pushing a challenge.
Ride-on Lawnmower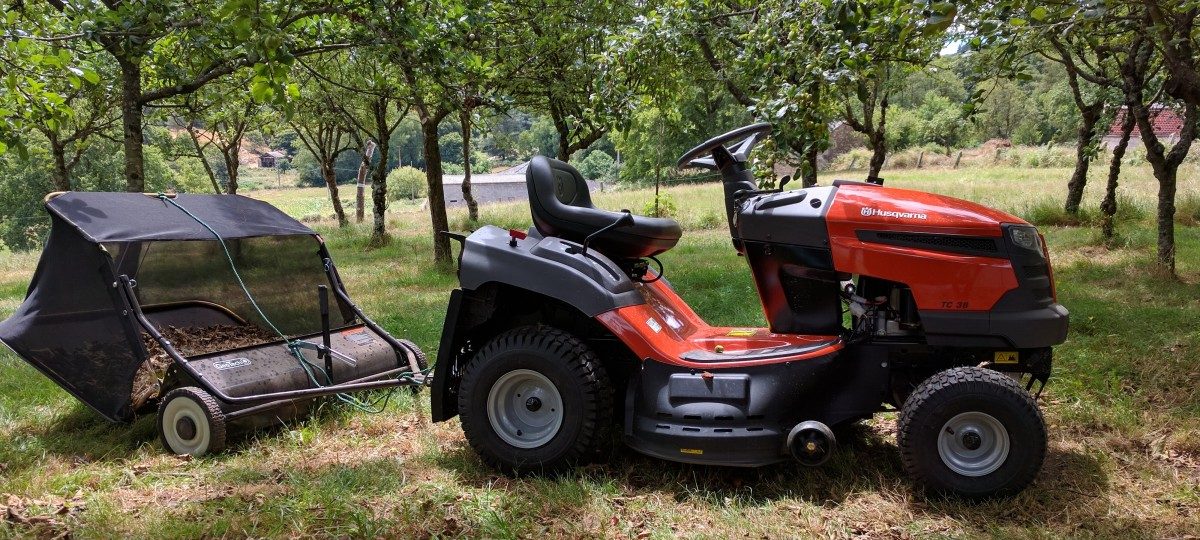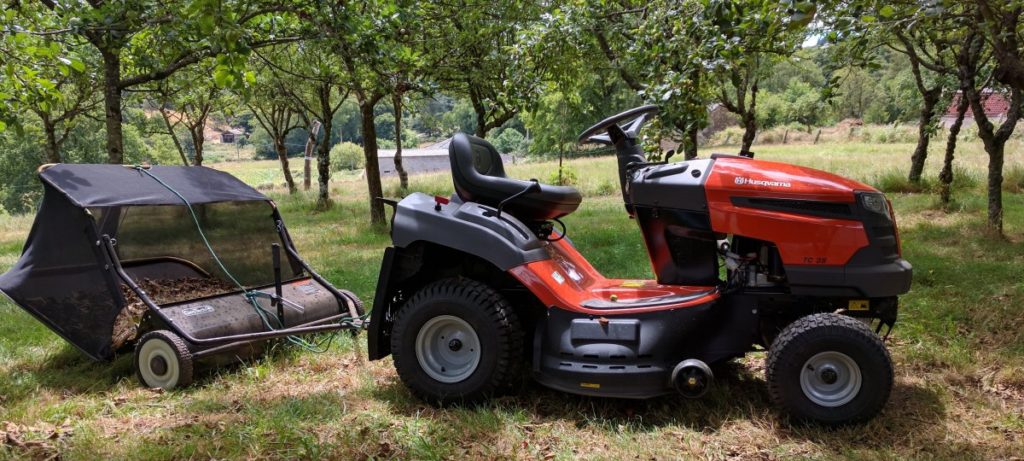 Ride-on lawnmowers are great for larger yards or orchards. With a ride on, you'll be able to navigate tight corners and cut your grass even if there are steep slopes in your yard. You can also drive around obstacles with ease.
There are two types of ride-on lawnmowers, known as riding lawn mowers and zero-turn ride-on lawnmowers. Standard ride-on lawnmowers are like small tractors that have steering wheels that offer maximum maneuverability. They are great for cutting large areas of grass but aren't able to cut close to obstacles.
A zero-turn lawn mower will allow you to get very close to obstacles and can be turned easier than a standard ride on. This is because they rotate rather than having to be manually turned. This is great if you're cutting tight corners as you won't have to turn or reverse while cutting your grass.
Robot Lawn Mowers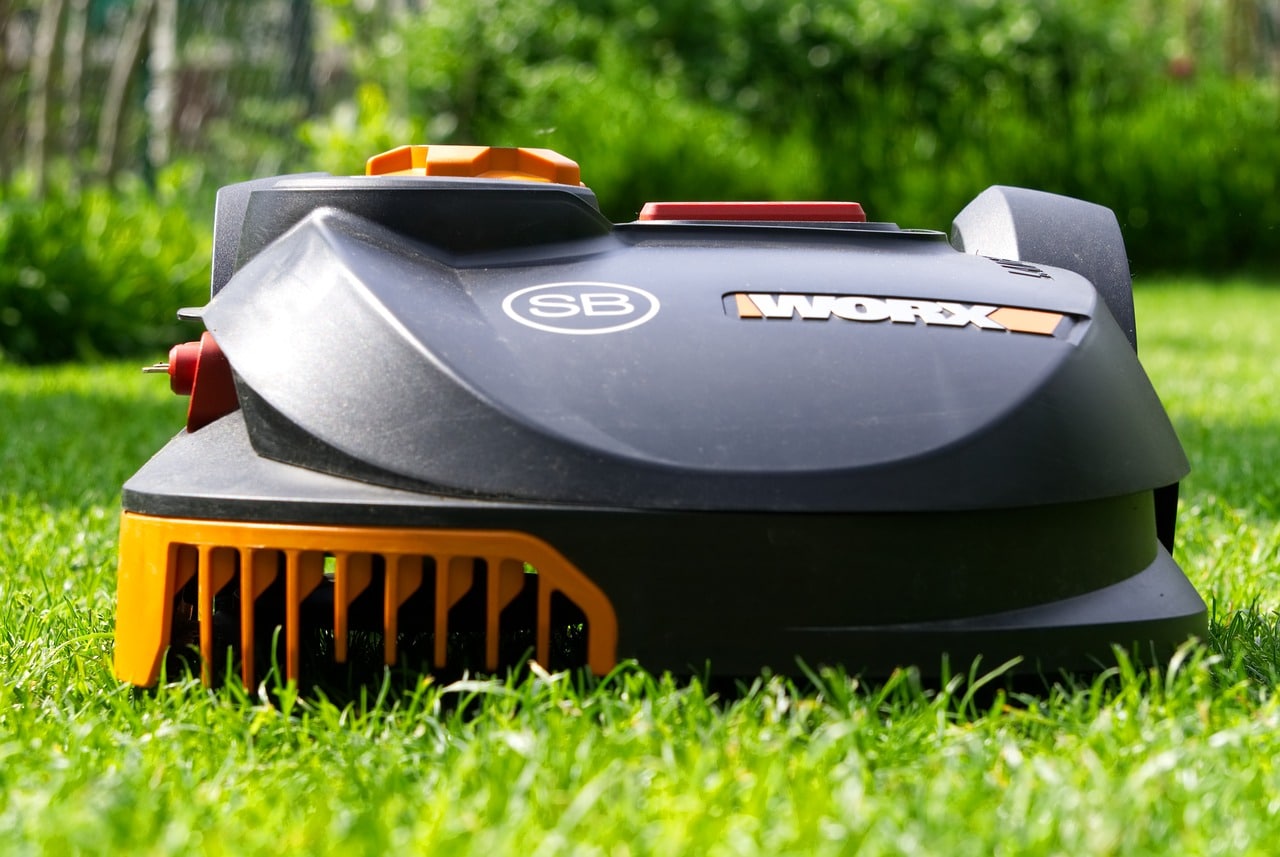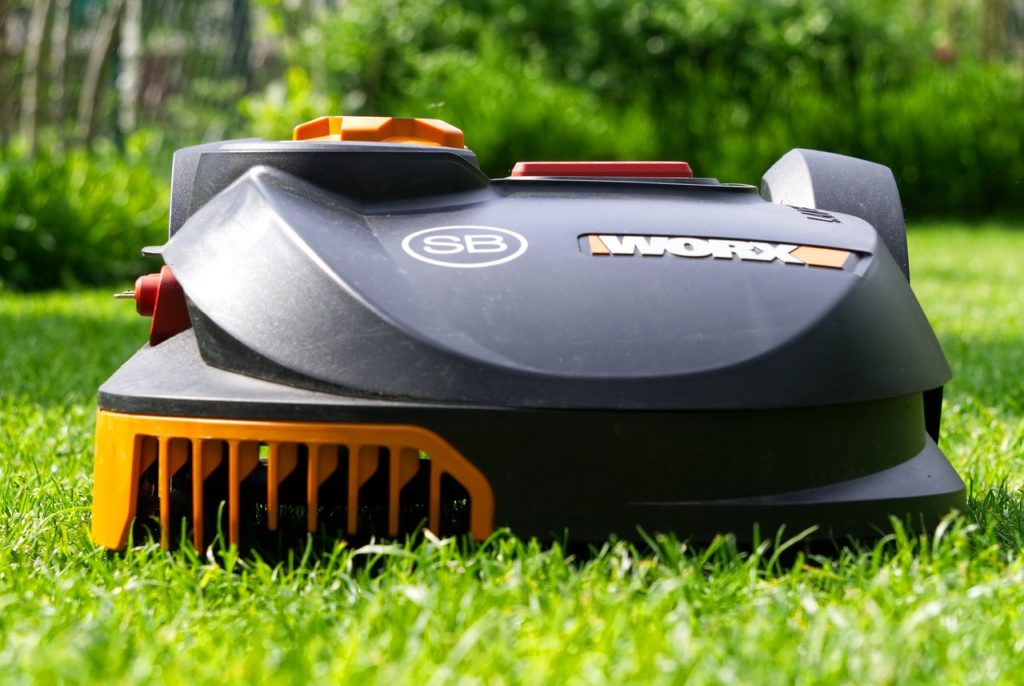 Sit back and relax while your robot lawn mower does all the hard work. This may seem like a futuristic dream, but robot lawn mowers are becoming more common. This type of mower is excellent for anyone who hates cutting their grass, or for elderly or disabled people who find mowing the lawn difficult.
Robot lawnmowers use modern technology, which is continuously being improved upon. This allows them to navigate obstacles without bumping into things and recognize your lawn edges. Although a robot lawnmower is not the cheapest option, they are becoming more affordable.
If you decide to invest in a robot lawnmower, there will be an initial set-up, which involves laying a perimeter wire around your yard. You'll then be able to turn your mower on, and it will cut your grass. Some of these mowers are even able to park themselves into a charging dock after cutting the grass.
Lawn Mower Blade Types
When considering what type of lawnmower to buy, it's a good idea to be aware that there are different options when it comes to how the blades rotate. Lawnmower blades either rotate vertically or horizontally or hover above the ground. The type of blade you choose will affect how well your grass is cut and how often you need to mow your lawn.
Cylinder Blades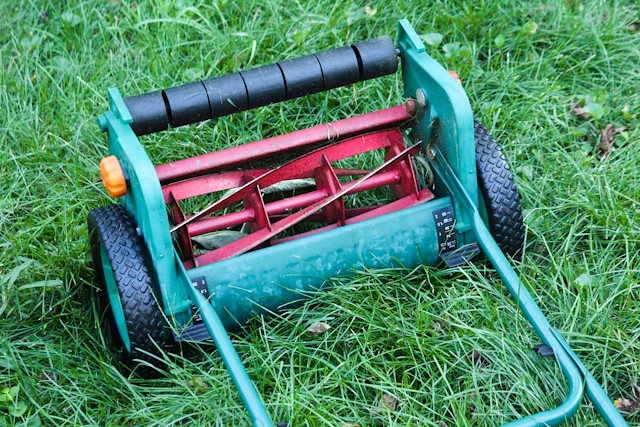 Cylinder blades are located at the front of the lawnmower, and they rotate vertically. Most cylinder blades contain between three and six blades, and these cut against a central blade. These types of lawnmowers are beneficial for cutting flat lawns. They are also useful if you're looking for a mower that can keep your grass short.
Either electricity, battery, or petrol can power mowers with cylinder blades. There is also some environmentally friendly push along lawnmowers that don't require power. These are simple, push along blades that will cut your grass without ripping it from the ground. You'll likely need to mow your lawn more often with a power-free cylinder bladed mower and for best results should regularly sharpen the blade.
Rotary Blades

Rotary lawnmowers use a single blade that is positioned underneath the lawnmower and rotates horizontally. If you have an uneven lawn with long or rougher grass, a mower with a rotary blade is likely to be the best option for your yard.
Rotary lawnmowers are durable and long-lasting. They can cope with pretty much all types of grass, no matter how long. This type of lawnmower can be powered by either electricity or petrol or have a rechargeable battery.
Hover Blades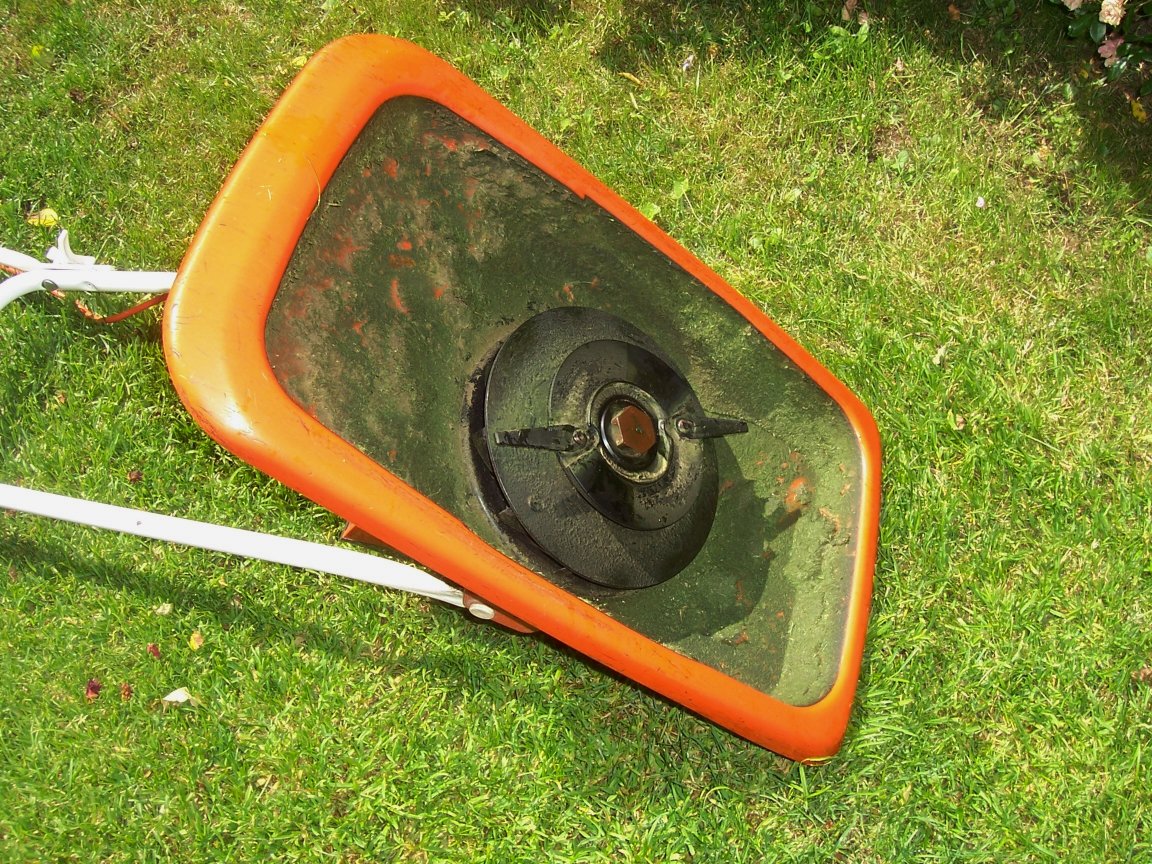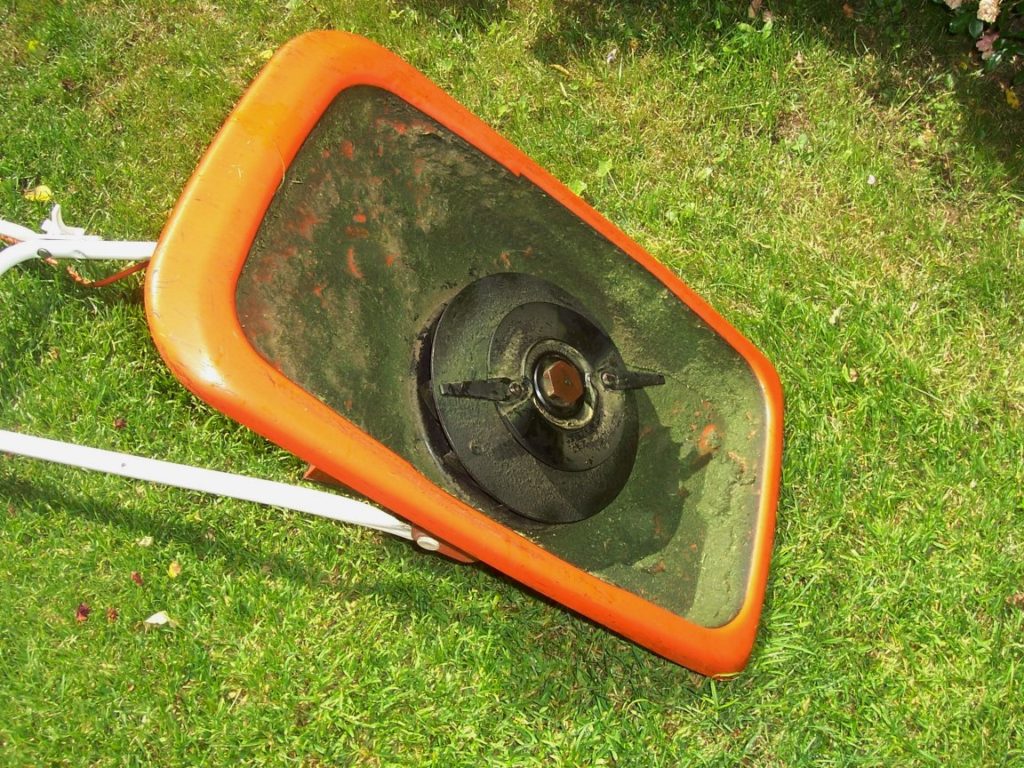 A hover lawnmower has a single rotary blade (with a bolt that turns in the opposite direction) which moves horizontally and hovers above the ground. This makes the mower easier to use as they can be pushed across the surface of the ground, whether it's flat or uneven.
Lawnmowers with a hover blade are suitable for small to medium-sized yards and work well in yards with an unusual shape. Another benefit of choosing a hover lawnmower is that they are often cheaper than other kinds. Hover mowers are usually powered by electricity.
Power Options for Lawnmowers
Most modern lawnmowers are powered by electricity, as these are generally considered to be quieter and more environmentally friendly. There are still some lawnmowers on the market powered by petrol, and you'll find others that come with a rechargeable battery.
Electric Lawnmower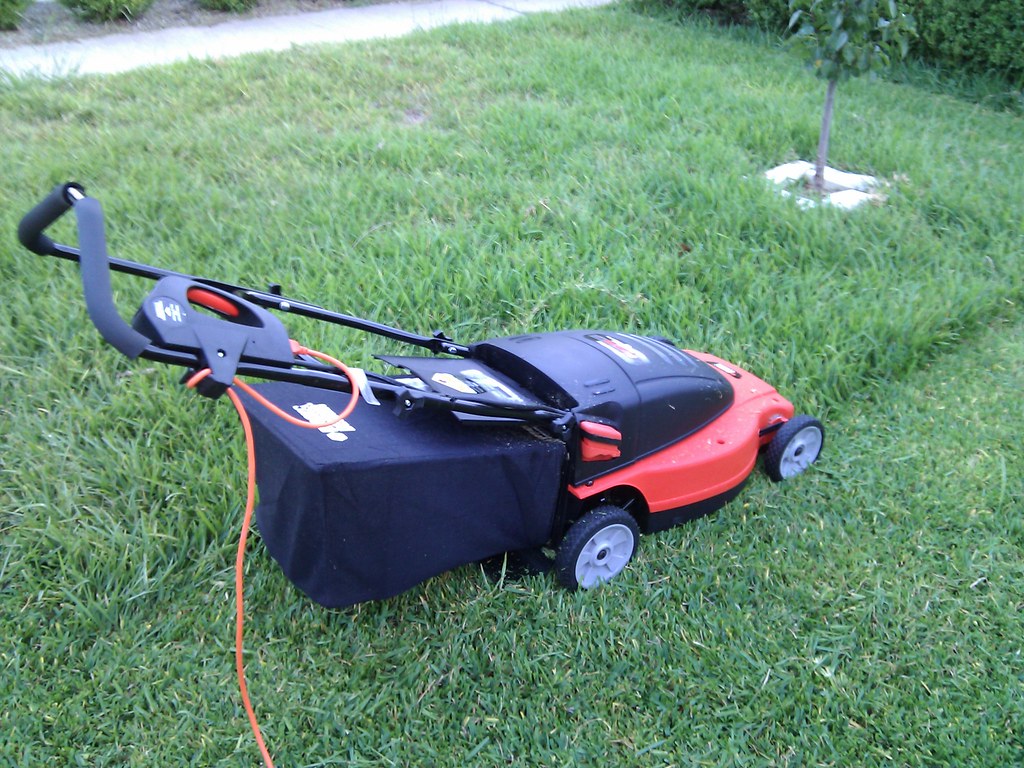 Choosing a lawnmower powered by the mains electricity may be a good option for you as these mowers don't produce emissions and are generally quieter. An electric mower is great for small to medium-sized yards. Electric lawnmowers are usually smaller, making it easy to push around your yard as well as easy to store when not in use. They are also a cheaper option.
Before buying an electric lawnmower, it's good to check that the cable is long enough to reach the end of your yard. If you've already bought an electric lawnmower and its cable isn't long enough, you can always use an extension cable.
Battery Powered Lawnmowers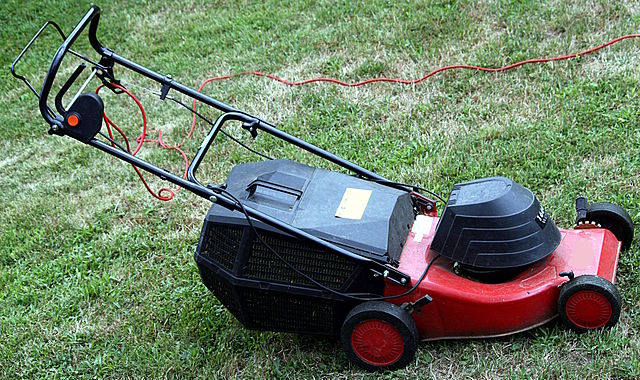 A battery-powered lawnmower is cordless, so you won't need to worry about whether or not the cable is long enough. This power option is easy to use and lightweight. If you choose this option, your lawnmower will come with a power pack that allows you to charge the battery after use.
The disadvantage of a battery-powered lawnmower is that it's likely to be more expensive than other types of mowers. This is because they come with costly lithium-ion batteries.
Petrol Lawnmowers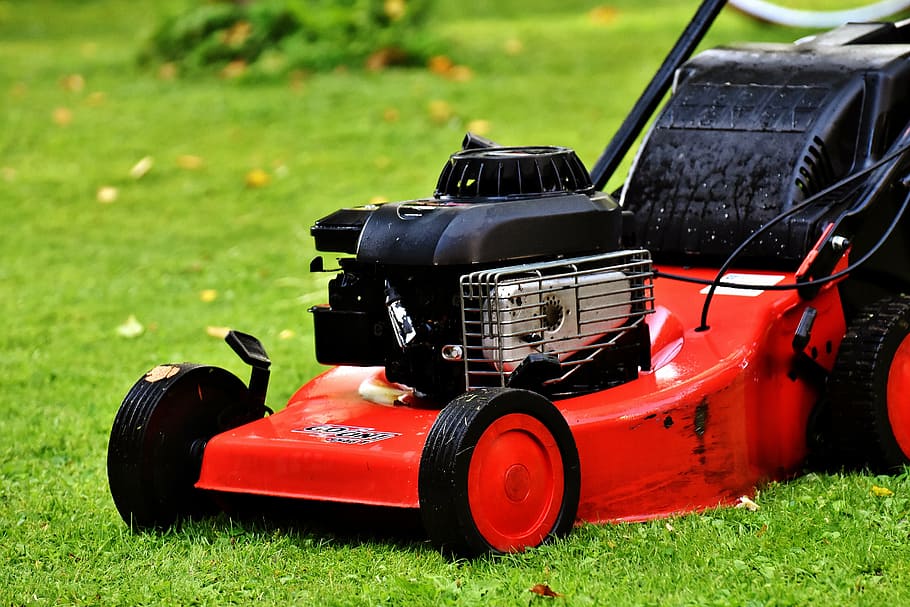 Petrol lawnmowers are a good choice if you need to cut a large area of grass regularly. These mowers are very powerful and can cut longer grass or rough grass. However, they are also slightly more expensive than electric mowers. Petrol lawnmowers also need regular servicing and maintenance to keep them in good condition. Their oil will need to be regularly topped up.
Things to Consider When Buying a Lawnmower
As well as the size of your yard, type of grass, blade, and power options, there are also several other things you'll want to consider when buying a lawnmower. Some mowers have features such as the ability to produce mulch or adjustable blades, which allow you to control how short you cut your grass. Here are some features that you may like to take into account before deciding which lawnmower to purchase.
Self-Propelled Lawnmower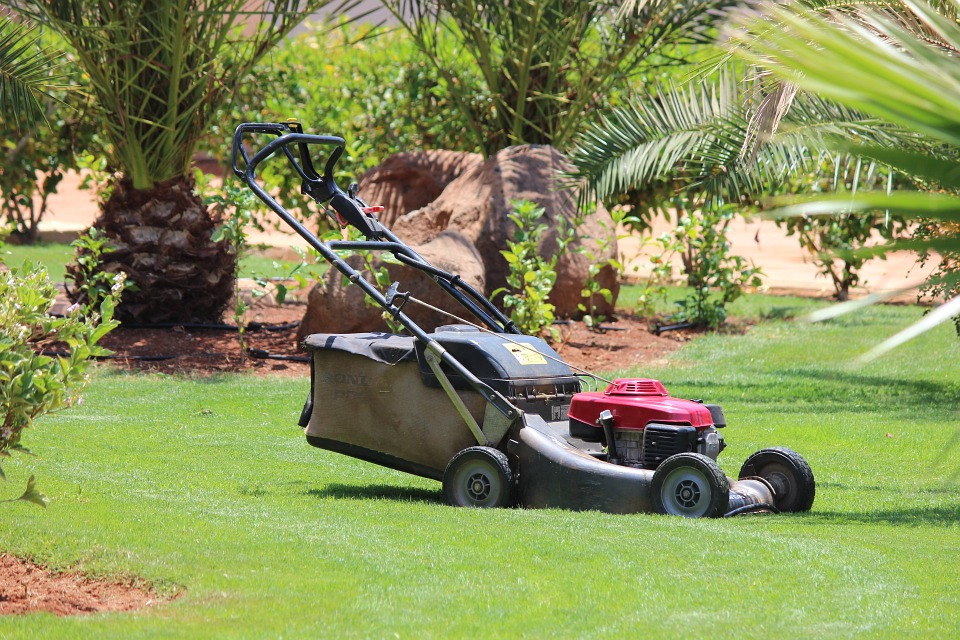 If you want to make cutting your grass easier for yourself, you may choose a self-propelled mower. These lawnmowers can be either electric or powered by petrol. With a self-propelled lawnmower, you don't need to do much pushing; you'll be able to simply move your machine in the right direction. This is great if you have a large yard or if you find pushing a lawnmower too heavy. Some self-propelled lawnmowers also have adjustable speeds, so you'll be able to set it to your walking pace.
Grass Box
A lawnmower will either collect the grass clipping in a box or spit them out. Having a grass box is beneficial as it means that you won't have to rake up the grass cuttings. If you have a grass box on your mower, you'll need to stop and empty it regularly.
Mulch Lawnmower
If you don't have anywhere to dispose of your grass cutting, you may like to consider getting a mulching lawnmower. These types of mowers will cut your grass clippings into tiny pieces and then push them back into the grass. The mulch will help to add nutrients to your lawn.
Cutting Width and Height
The cutting width of a lawnmower how wide a section you'll be able to cut at once. Choosing a lawnmower will a larger cutting width will allow you to cut your grass quicker. As a general guide, if you have a small yard, you should choose a lawnmower with a cutting width of about 300mm. For a medium lawn, a cutting width of between 350 and 400mm is recommended. If you have a large yard choosing a lawnmower with a cutting width of 400mm or more would be wise.
Many lawnmowers have adjustable cutting heights, which allow you to choose how close to the ground you want to cut your grass. If you choose a mower with an adjustable height, you'll be able to move the blades up or down, depending on the length you want your grass to be. Cutting heights are usually between 20 and 60mm.
Conclusion
As you can see, there are many things to consider when choosing a lawnmower, and ultimately, this will come down to the size of your yard, the type of grass, your budget, and personal preferences.