Bermuda lawns are very popular as the grass is generally hard-wearing and looks great. It's often used on golf courses and in school playgrounds due to its durability. However, Bermuda isn't the easiest grass variety to care for as it seems to attract weeds such as crabgrass, clover, and dandelions more than other varieties of grass.
If you have a Bermuda grass lawn, you may find that it's become invaded with weeds. Luckily there are many products available that will kill weeds but won't affect your Bermuda grass. Regularly applying a herbicide can help to keep weeds under control. Let's look at which weed killer to use on Bermuda grass.
---
The Best Weed Killer for Bermuda Grass
Many great products are available from Amazon that will kill weeds in your Bermuda lawn without affecting the grass. Here are our top product recommendations:
---
Southern Ag Amine 2,4-D WEED KILLER
Southern Ag Amine 2,4-D weed killer is great for use on large lawns or areas such as golf courses, fence lines, and pastures. It kills broadleaf weeds without killing Bermuda grass or other varieties of grass.
This product is very easy to use; it comes in a container with a handle that can be easily carried. It also comes with an applicator nozzle that has a low pressure and allows you to spray the product over your lawn and achieve even coverage.
You'll need to mix the solution with water in the correct ratios and should always follow the instructions on the label. One bottle Southern Ag Amine weed killer has excellent coverage and works well for killing broadleaf weeds such as plantain, clover, dandelions, and chickweed. It's best not to use this weed killer on vegetable crops as it is toxic to humans.  If you want to no more, here's our guide to 2-4D and Bermuda.
Kills broadleaf weeds such as dandelions, chickweed, plantain, and clover.
Can be used on large lawns or areas such as pastures, golf courses, fence lines, ditches, cemeteries, parks, and school playing fields.
Safe for Bermuda grass
See Latest Price on Amazon
---
Roundup for Lawns 1 Ready to Use – All-in-One Weed Killer
Roundup for Lawns is a great all-purpose weed killer that can be used to kill broadleaf weeds growing in Bermuda grass. It comes with an extended wand that makes it very straightforward to spot-treat weeds. This product can be used to kill a wide variety of common weeds, including crabgrass, nutsedge, dandelion, and clover, without harming your lawn.
Roundup can be used on various grass types, including Kentucky bluegrass, fescue, bermudagrass, Ryegrass, and buffalograss. The product is fast-acting and will begin to affect weeds immediately. It also becomes rainproof in just three hours.  Crossbow is also a viable option.  Here's our guide to Crossbow vs. Roundup.
It can be used to kill 250 common weed species
Doesn't harm grass, suitable for use on Bermuda lawns.
See Latest Price on Amazon
---
How to Kill Bermuda Grass: Weed Killer for Bermuda Grass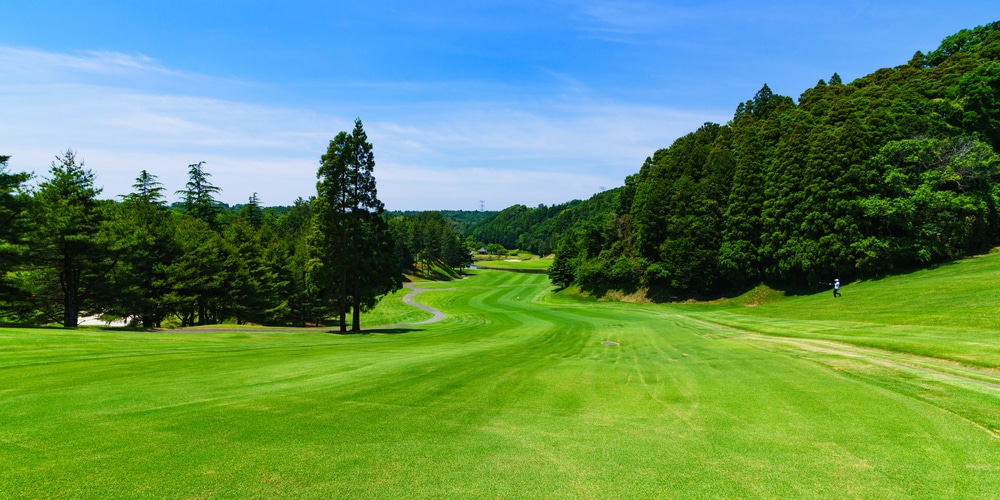 The other problem that homeowners have is that they are growing a different variety of grass, and Bermuda grass has started to invade their lawn. While some people don't mind the presence of Bermuda grass on their lawns, others want to get rid of it. Bermuda grass can spread horizontally, so it's best to pull out the grass or apply herbicide before it invades your lawn.
Bermuda grass can be challenging to remove by hand as it can be tricky to hold onto. It's probably best to choose a good quality product to get rid of the Bermuda grass as a general weedkiller won't be very effective.  We've written an entire article dedicated to killing Bermuda where it is not wanted.
---
Bermuda Care Guides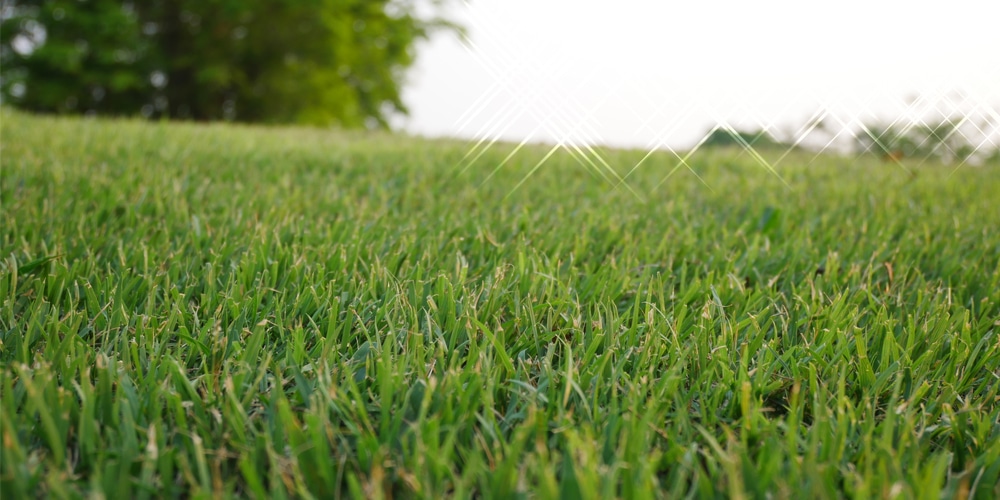 Here are some articles that can help you grow the best Bermuda lawn possible after using a weed killer.
The Best Time of Year to Plant Bermuda– Bermuda is a warm-season grass, but even it doesn't like being planted when it is scorching hot outside.  This article will help you put it down at the best time possible.
Bermuda Vs. St. Augustine– Both of these warm-season grasses do great but have their strengths and weaknesses.  If you are having trouble getting Bermuda started, you may want to check St. Augustine out.
How to Thicken Bermuda– Once you get the weeds out of your Bermuda, this article will give you tips and tricks for turning it into a golf course quality carpet of grass.  After all, Bermuda is used on golf courses all the time.
---
Conclusion
If you have a Bermuda grass lawn and want to get rid of broadleaf weeds the above products will help. Controlling weeds isn't a problem as long as you choose the correct product. You can treat your lawn without damaging the grass.
Before you purchase a product, always read the instructions to find out exactly what it should be used for. Some products are designed to kill Bermuda grass in other lawns, while others will kill broadleaf weeds without affecting Bermuda grass.
Last update on 2022-10-23 / Affiliate links / Images from Amazon Product Advertising API