If you're growing a nice Fescue lawn only to find that it's been invaded by Bermuda grass, getting rid of it can be challenging. Bermuda grass is a tough grass variety that grows very quickly and can start to take over your lawn.  There are many ways to kill Bermuda grass in a fescue lawn.
Bermuda grass is particularly invasive in fescue lawns. Let's find out how to kill Bermuda grass in Fescue.
---
Killing Bermuda in Fescue:  Guide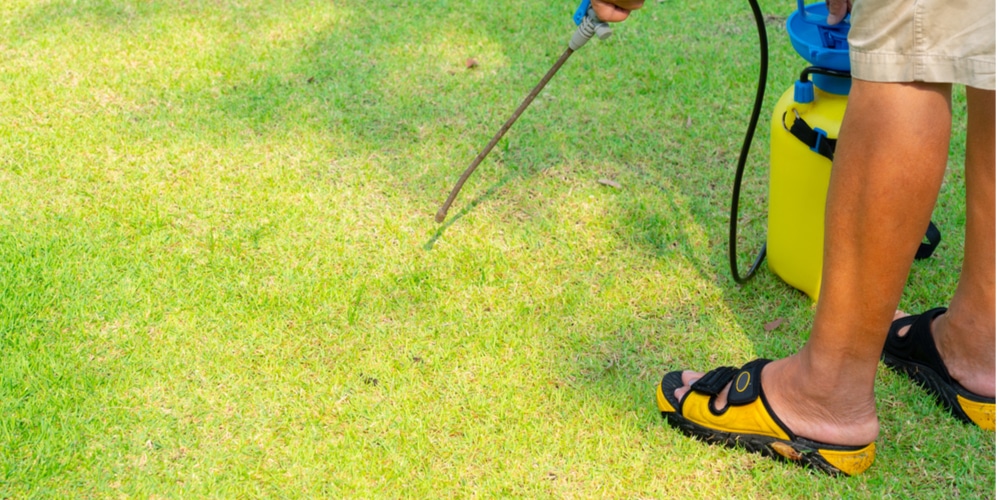 If your yard has a small infestation of Bermuda grass, you can dig this out rather than use a chemical herbicide. Weed kills should only be applied to your lawn as a last resort. Herbicides can be a health hazard to humans, pets, and wildlife, so they are best avoided if possible.
If Bermuda grass is taking over your lawn, use herbicides as spot treatments. It's best to attempt to kill Bermuda grass, either by digging it up or using herbicides during the growing season. Herbicides can be applied in early spring.  The best time of year to plant fescue is in early fall.
You can try to kill Bermuda grass in Fescue in the winter, but it's not recommended. When Bermuda grass is dormant, it won't absorb much herbicide and will be harder to get rid of.
---
Using a Weed Killer to Kill Bermuda Grass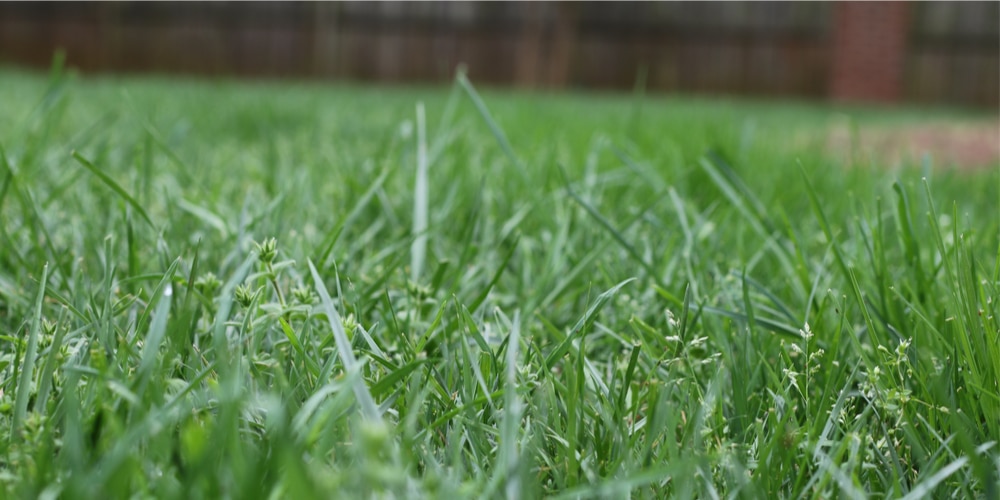 There are many herbicides available that can effectively kill Bermuda grass and control the weeds in your lawn. However, it would help if you were careful when using herbicides as they can also kill your Fescue grass and other plants.
If you decide to use a herbicide, you'll need to choose one that's safe for your lawn. There are two different types of herbicides available: selective or non-selective herbicides.
Non-selective herbicides are sometimes referred to as broad-spectrum products; they are a great way to kill Bermuda grass in a fescue lawn.  These generally contain glyphosate, which penetrates the roots of the plant to kill them. The problem with non-selective herbicides is that they will also destroy your fescue grass and other nearby plants.
It's best to use a selective herbicide to target the grasses or weeds you are trying to kill. If you decide to use a herbicide, you can apply it to the whole area that's affected by Bermuda grass grows. Once the soil absorbs the herbicide, it will be turned into carbon dioxide, phosphate, and nitrogen which are toxic to Bermuda grass.
Here's more on selective vs. non-selective herbicides.
To kill Bermuda grass in fescue lawns, it's best to apply a herbicide that has been made using either fenoxaprop or fluazifop. These types of herbicides can be reapplied every month if necessary. Here are two excellent herbicides that will help get rid of Bermuda grass.
BioAdvanced 704100B Bermuda Grass Weed Killer
BioAdvanced Bermudagrass Control for Lawns, Ready-to-Spray,...
BERMUDAGRASS CONTROL: Selectively remove undesirable Bermudagrass weeds, without damaging your lawn
FAST TREATMENT: Reduces the need for costly, time-intensive treatments
USE ON: Cool-season grasses such as Fescue, Kentucky Bluegrass and Perennial Ryegrass
RAINPROOF PROTECTION: Rainproof in 1 hour
COVERAGE AREA: Treats up to 5,000 square feet
Bio advanced Bermuda grass weed killer is a very effective herbicide that will selectively remove weeds without affecting your fescue lawn. This treatment is very fast-acting and can be used to cover an area of up to 5,000 square feet.
It's a great product that can be used to get rid of weeds from cool-season lawns. It will kill Bermuda grass but doesn't affect grasses such as Fescue, Bluegrass, and Ryegrass.
Great for getting rid of Bermuda grass and other weeds from cool-season lawns
It can be used on 5000 square feet
Very effective and fast-acting
Gordon's Ornamec 170 Grass Herbicide
Gordon's Ornamec 170 Grass Herbicide, 32 Ounces
Ornamec 170 designed for maintenance of landscape beds
Reduces risk of ornamental plant injury
Selectively controls emerged annual grasses - panicums, goosegrass, crabgrass, foxtails and sandbur
Also controls stubborn perennial species like Bermuda grass, quack grass, torpedo grass and Johnson grass
Grass growth stops within 48 hours and death occurs within 1 to 3 weeks
Gordon's Ornamec grass herbicide is designed to help you maintain lawns and landscaped beds. It can remove weeds, including Bermuda grass, and reduce the risk to ornamental plants by selectively controlling annual grasses.
After applying this product to Bermuda grass, you'll find that it stops growing within 48 hours but may take up to three weeks to die completely.
It causes Bermuda grass to die within 1 to 3 weeks
Effectively kills Bermuda grass
---
How to kill Bermuda grass in Fescue Naturally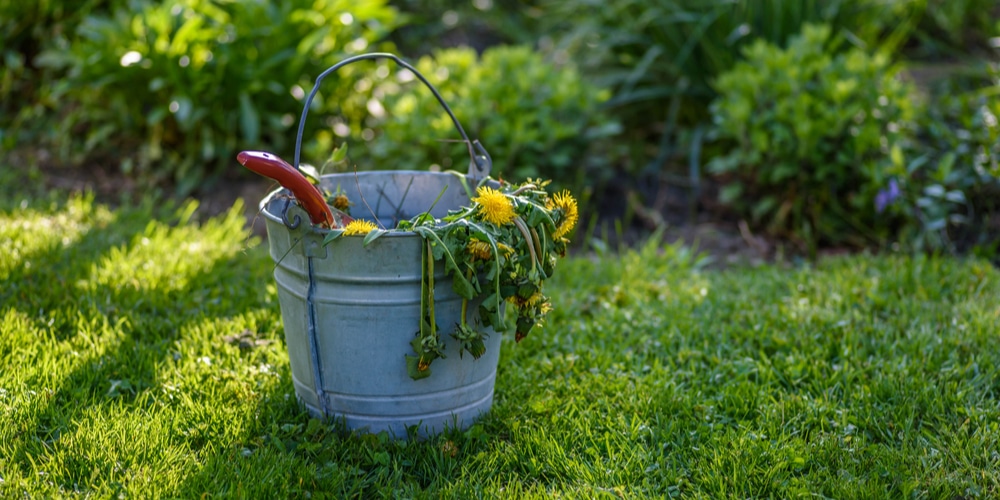 If you're looking for a more natural way to kill Bermuda grass in Fescue, you can use mulch and cardboard to block light to the plant. Cover the patch of Bermuda grass with three layers of cardboard, add mulch on top and leave for six months.
Alternatively, you can use the GardenMate 6 x 33 feet Sheet Woven Weed Control Fabric to help stop Bermuda grass in its tracks. This product is excellent if you have a large patch of Bermuda grass that you wish to get rid of.
---
Conclusion
As you can see, there are a couple of ways to kill Bermuda grass in a Fescue lawn. You could try digging up Bermuda grass if you only have a small amount. Here are other weeds that look like grass.
Alternatively, cover large areas with cardboard or a ground cover for an environmentally friendly way to rid your yard of this invasive species. If you're looking for a quick and easy way to kill Bermuda grass in Fescue, you may like to consider using a herbicide. Make sure the weed killer you choose isn't going to kill Fescue.
Last update on 2022-10-23 / Affiliate links / Images from Amazon Product Advertising API