The price of an avocado tree varies widely depending on the size of the tree. If you want to buy an avocado tree to grow fruit for your family, you should invest in a larger tree. Those on a budget can try growing an avocado from the stone of a fruit.
Smaller avocado trees are generally reasonably affordable but take a while to grow and fruit. Avocados are beautiful trees that are grown in warm climates worldwide. They can also be kept as a houseplant but will likely remain small and won't fruit indoors. Let's look at how much an avocado tree is likely to cost based on its size.
---
The Average cost of an Avocado tree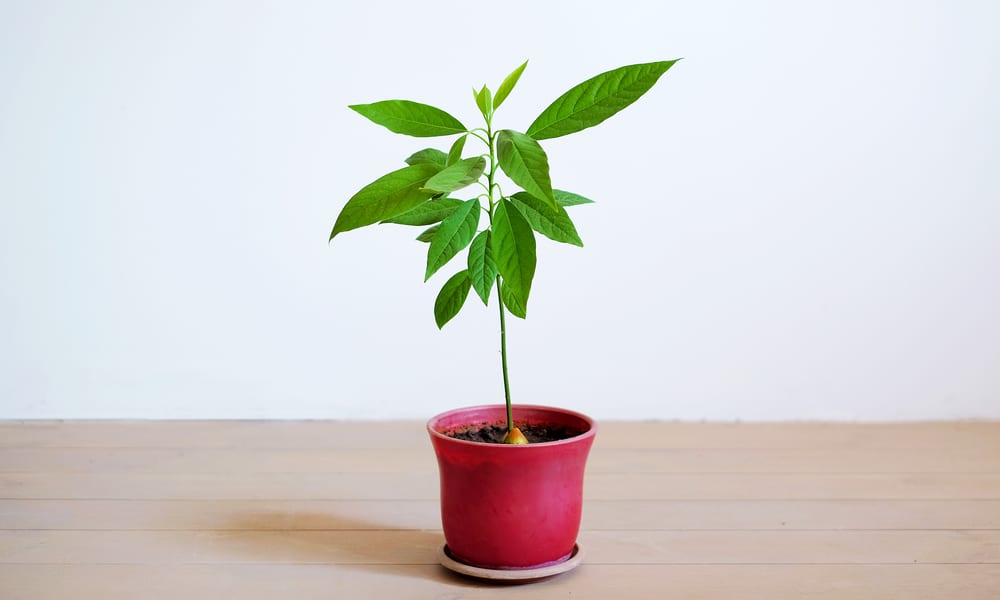 Small Trees
Small trees avocado trees are reasonably cheap and cost less than choosing a larger tree. However, it may be years before they mature enough to fruit. Small avocado trees are sold in nurseries across the states in containers between one and five gallons.
Small avocado plants growing in a one-gallon container are likely to cost about $20. Larger trees up to five gallons will be priced between $25 and $50. Many homeowners and gardeners like to buy smaller avocado trees as they are easier to handle and plant. You may have to wait a while for the tree to mature and fruit, but the plants are cheaper and do grow relatively quickly in the correct climate and with the right care.
Large Trees
Large avocado trees come in containers of about fifteen gallons and are likely to fruit in the following growing season after they are planted.
You may also come across large trees planted in 24-inch wood boxes. These types of trees generally cost anywhere between $60 and $130 depending on the quality of the tree and where you buy it from.
Avacado trees can be purchased online or from local plant stores or nurseries. Most retail outlets sell large avocado trees in fifteen-gallon containers for approximately four times the price they are charging for a small five-gallon tree. When ordering online, you'll also need to remember that shipping charges will be added to the price, and these can be pretty steep for larger trees.
Brighter Blooms - Cold Hardy Avocado Tree, 3-4 Ft. -...
NO SHIPPING TO ARIZONA - Cold Hardy Avocado trees cannot be shipped to AZ due to federal restrictions. If you live in Arizona and order this tree, your order will be cancelled.
PERFECT SIZE FOR INSTANT GREENERY - This 3-4 Ft. tree will not be mature on arrival, but it will instantly adorn any landscape or patio with a refreshing dash of greenery. Ready to provide avocados fast!
READY FOR GARDNERS OF ALL LEVELS - No matter where you're at in your planting journey, what your yard looks like or what you're dreaming it will look like, we've got you covered
DELIVERING NATURE'S JOY - From large, high-impact trees and reliable, versatile shrubs to tropical fruits, rare house and patio plants and much more, our varieties provide the garden solutions you need.
BRIGHTEN YOUR HOME - Bring the joy of gardening straight to your home, one bloom at a time. Whether you're looking for the perfect finishing touch or designing a whole new garden space, we hope our plants will bring you...
---
Alternative:  Grow your own avocado tree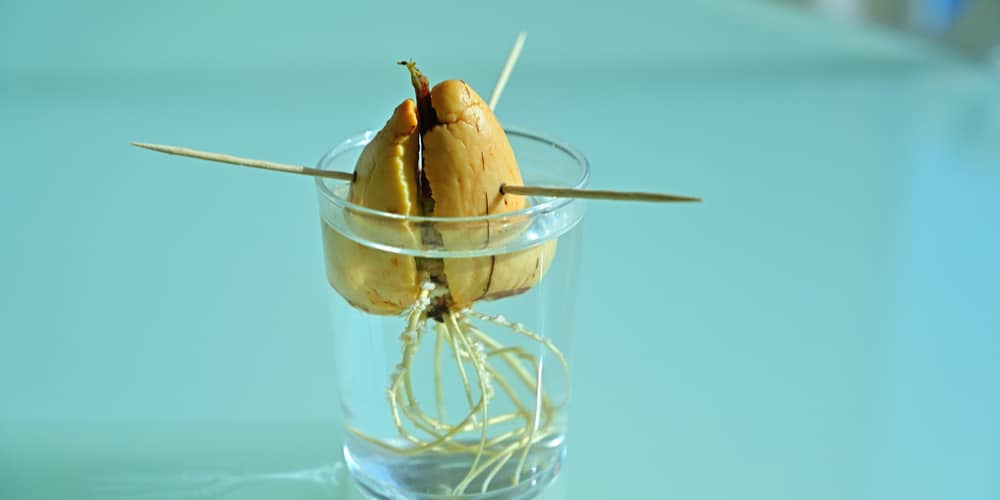 If you're on a budget, you can also grow your own avocado using the stone from a supermarket-bought fruit. You can use cocktail sticks to suspend the stone above a glass of water. Then put the glass in a plastic bag and leave it in a sunny spot. This helps to create the desired temperature and humidity to encourage roots to grow from the base of the stone. Once the roots have started to grow, you can plant the avocado in soil.
Avocado trees grown in this way look lovely and make excellent house plants. You can also plant the tree outdoors in your yard once it gets big enough. You'll need plenty of patience to grow an avocado tree in this way, but once it reaches maturity, it will fruit.  You can use this guide for planting a succulent in a glass container.  It's applicable to an avocado tree.
---
Conclusion
Avocado trees are available in various sizes, and the price of the tree reflects the size. You'll find that trees are sold in either one, five, or fifteen-gallon containers and that prices vary between $20 and $130.  A cheaper alternative would be to grow an avocado tree yourself from a stone.
Related:  How much does an oak tree cost?
Last update on 2022-10-23 / Affiliate links / Images from Amazon Product Advertising API