Oak trees make a stunning addition to any yard or landscaping project. They grow tall at maturity but are available to buy in various sizes. You can also try growing an oak tree from seed (which will cost the least). If you're looking to purchase an oak tree, you should first consider what size you're looking for. The price will vary depending on the size and species of tree, the tree's quality, and where it's being sold.
---
What's the average cost of an oak tree?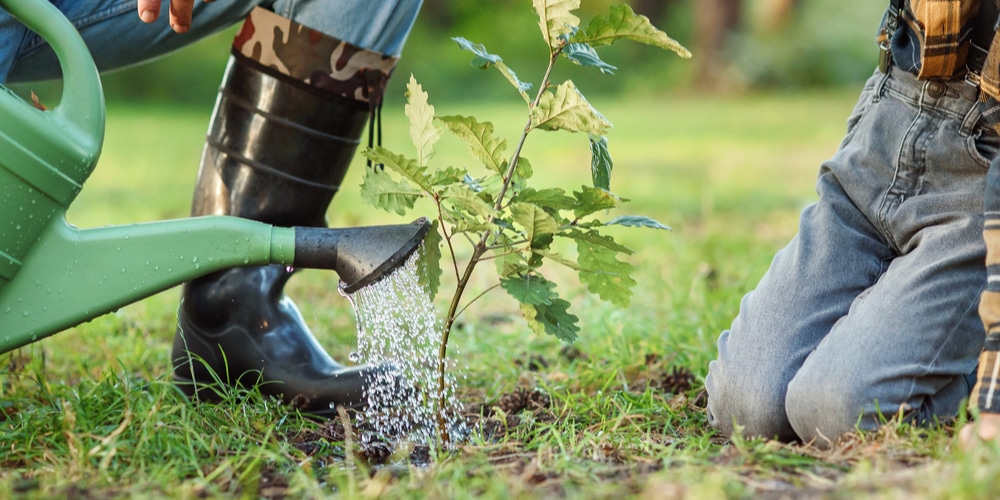 There are many different species of oak trees, from black oaks, chestnut oaks to Nuttal or Cherry bark oaks. The price of an oak tree will vary from $15 to $25 for a small sapling to up to $1000 for a mature tree. Here's what you should expect to pay for different varieties of oaks that are between 6 and 18 inches tall.
| Oak Tree Type | Average Cost |
| --- | --- |
| Small Bur Oak tree | $20 to $100 |
| Chestnut Oak | $13 to $35 |
| Cherry Bark | $15 to $25 |
| Northern Red Oak | $15 to $60 |
| Small Nuttall Oak | $40 to $100 |
| Pin Oak | $16 to $100 |
| Sawtooth Oak | $20 to $90 |
| Southern Red Oak | $9 to $45 |
| Swamp Oak | $20 to $70 |
| Water Oak | $20 to $50 |
| Willow Oak | $12 to $35 |
---
Extra costs and things to consider when buying an oak tree
If you'd rather grow trees from seeds, you should expect to pay between $1 and $10 for 100 seeds. Buying a mature oak tree that is over 10 feet will set you back at least $1,000. Large, mature trees are priced according to their diameter.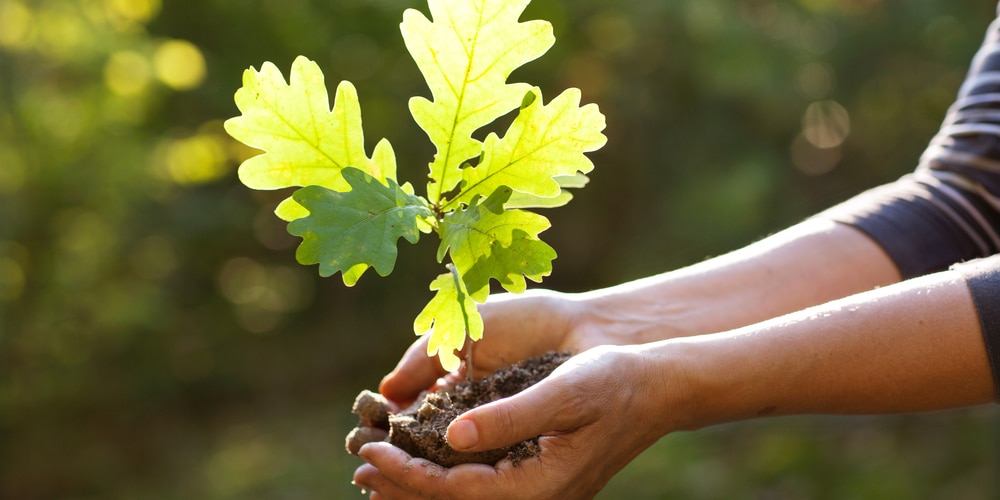 If you plan to buy an oak tree from an online nursery, you'll also incur a shipping charge, which may be expensive. Shipping costs vary depending on the size of the tree, so if you want to buy a large tree, expect to pay a lot more. Rather than shopping online, it may be a good idea to check out local plant nurseries.
When buying larger trees, it's recommended that you have the tree planted by a professional tree surgeon to ensure it's correctly planted and in a good spot. This will cost an additional $300 or more. If you want to invest in a large tree, it's also worth thinking about future costs. You may need to pay to have your oak tree trimmed, which can cost between $200 to $1000.
Take note that an oak tree can freeze to death, so be careful in the first few years.
---
Conclusion
It's a good idea to compare prices from local nurseries and online stores. You'll notice that the costs vary widely, and the larger the oak tree is, the higher the price. If you're on a budget and have plenty of patience, you may like to consider buying some seeds. This will give you the opportunity to watch your tree grow from its early stages into a mature oak.
Related Tree Cost Guide:  How Much Does an Avocado Tree Cost?