The cost of a Sylvester Palm varies depending on its size and where you buy it from. If you want to buy a mature tree, you'll also need to factor in delivery and installation costs. Smaller palms are more affordable, but you'll have to wait a few years for them to grow and fill out the space. Let's look at how much a Sylvester palm costs and what to consider when choosing a tree.
Sylvester Palms are low-maintenance, hardy trees that add a tropical feel to any landscaping project. These trees get fairly tall at maturity, reaching up to 40 feet. They are good for most large yards or commercial landscapes and are often found growing alongside roads. People plant Sylvester palms to provide shade in hot, humid areas.
| Sylvester Palm Size | Average Cost |
| --- | --- |
| 0-12" | $40-$100 |
| 12"-72" | $100-$300 |
| Large Established Tree | $1000+ |
---
Sylvester Palm Price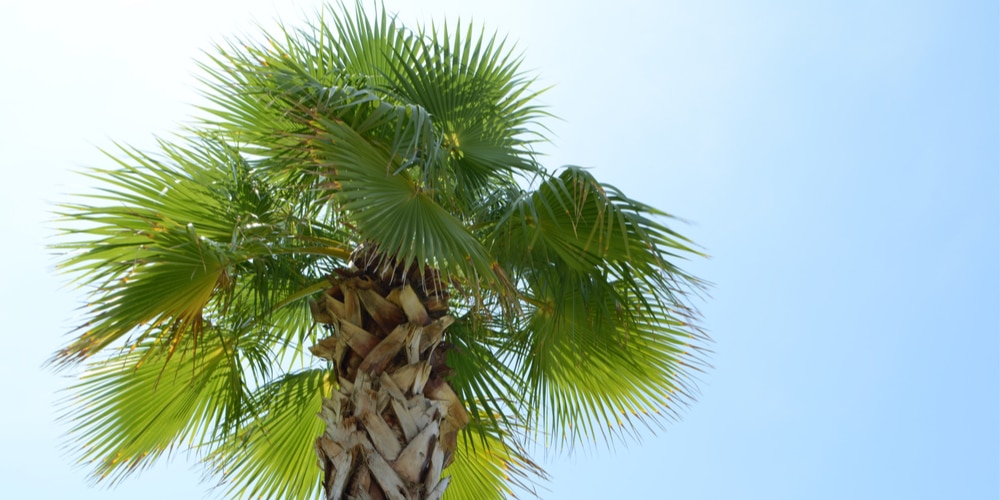 Most retail outlets or landscaping companies that sell Sylvester palms price the trees based on their size. In general, for each foot in size, you should expect to pay about $100. Small Sylvester palms can be bought from your local garden center for between $100 to $300, while larger specimens cost $1000.
You may also need to pay installation costs for larger trees. It's always a good idea to seek the help of professionals when planting large trees as they will be able to ensure the trees are planted correctly and are in a good spot. Trees also need to be spaced far enough apart from each other and away from properties and outbuildings. Sylvester palms can grow up to 40 feet high (these cost a lot), so it's important not to plant small trees too close together, or you'll end up having to pay to have them removed if they get too big and overcrowded.
---
Price as a Houseplant
Smaller Sylvester palms are also sold as houseplants as they have beautiful silvery leaves. Expect to pay about $15 for a palm that's 12 inches tall and $40 for one that's 24 inches. Bigger Sylvester palms grown to 48 inches sell for around $175, while a 72-inch Sylvester palm will sell for $300. Once your Sylvester palm gets larger, you can consider moving it outside, but you should carefully consider where to plant it as these trees grow up to 40 feet. Keeping your palm in a container will help control the plant's size as its growth will be stunted.
When looking for a Sylvester palm to keep as a houseplant, it's best to shop locally to reduce costs. Online stores will charge shipping costs which will vary depending on where you live and the size of palm you are buying.
---
Conclusion
Sylvester palms can cost anywhere from $15 to $1000 depending on the size.  You can also get seeds for less than a quarter a piece.
Sylvester Palms are beautiful trees that make a great addition to any yard or landscaping project. They are a popular palm variety that will add a tropical look to your property or home and provide shade. These palms are often planted in rows to mark properties boundaries. They also make great poolside trees, and smaller specimens can be kept as houseplants.
Related:  How much does an oak tree cost?
Last update on 2022-10-23 / Affiliate links / Images from Amazon Product Advertising API