Getting rid of crabgrass isn't impossible, but you'll need the right tools for the job. Let's look at the best crabgrass removal tools.  
Crabgrass is a very annoying plant that is fast growing and can quickly take over your yard. These plants can ruin your lawn, smothering grass and killing it, and can also negatively affect the look of your yard.
Weeds such as crabgrass can make your yard look unkempt and are notoriously difficult to get rid of.
We've outlined four total weed pullers that will be great for pulling crabgrass. The first two are for kneeling. The second two allow you to stand. 
Almost without exception, it's better to use a standing weed puller.  It'll save your back and knees in the long run.
Also, before you start pulling your crabgrass, take a look at all of these weeds that look like grass.  Having them fresh in your mind can help you know what to pull.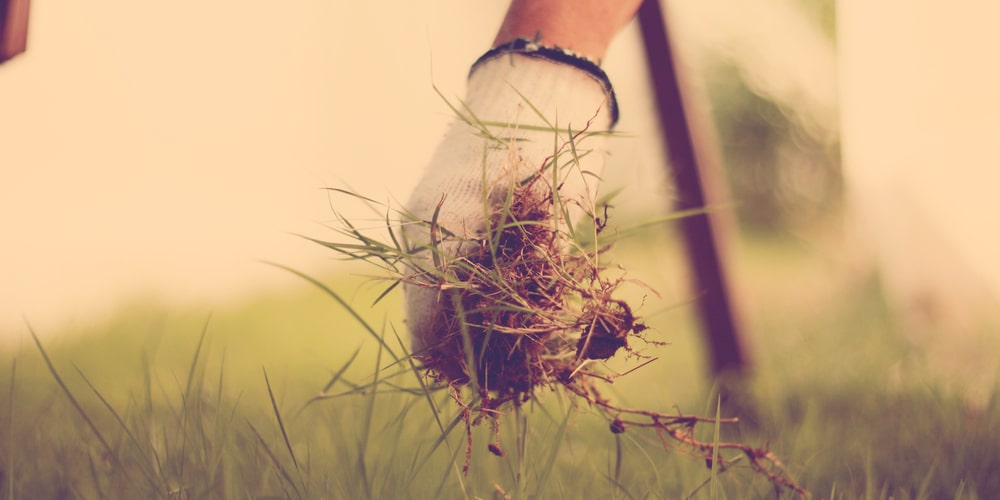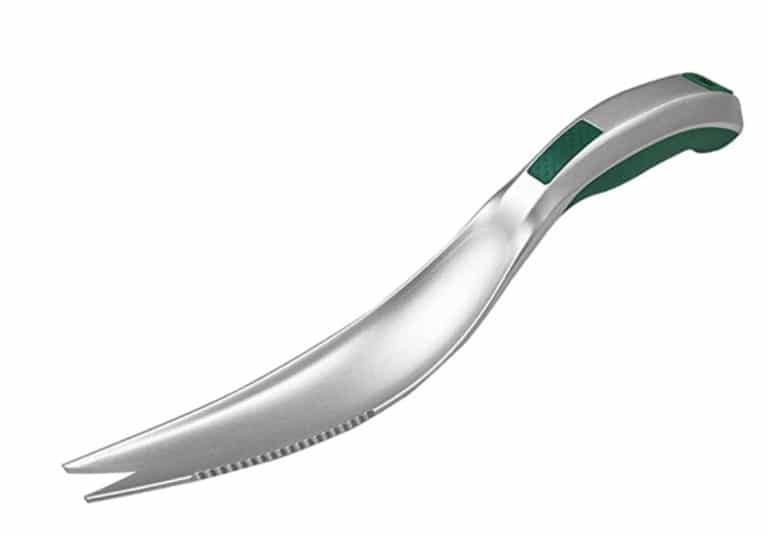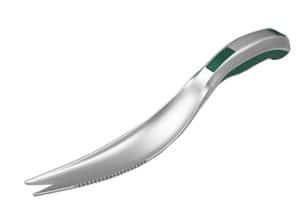 The CFCT Aluminium hand weeder tool has been manufactured using a solid one-piece design. It's strong and durable and won't loosen or bend at the neck. This tool is also lightweight and easy to use; it's non-corrosive and won't rust.
This is an excellent multi-purpose tool; it can be used to remove crabgrass and other weeds effectively and is also very handy for planting or transplanting bulbs and plants. It has an ergonomic design with a soft-grip handle and a non-slip thumb pad. The tool has been designed to minimize hand and wrist stress and gives you the power you need to remove weeds.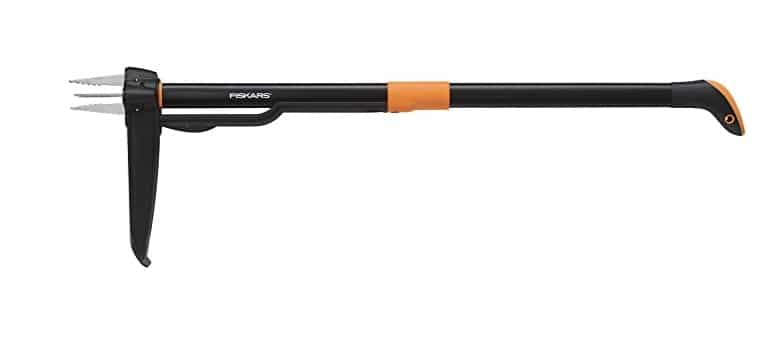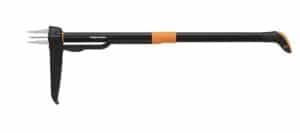 The Fiskars 4-Claw Weeder is excellent for removing annoying weeds such as crabgrass, dandelions, and thistles. If your yards full of invasive weeds, this is one of the best crabgrass removal tools.  
It will help you avoid using harsh, costly herbicides in your yard. 
The Fiskars 4-Claw Weeder has a long handle which means you won't have to bend while weeding. This can help eliminate sore knees or a sore back which are common problems with gardeners. 
This effective weeding tool has four serrated, stainless steel claws which can firmly grab the weeds and get the roots out. You'll be able to permanently remove crabgrass using this tool.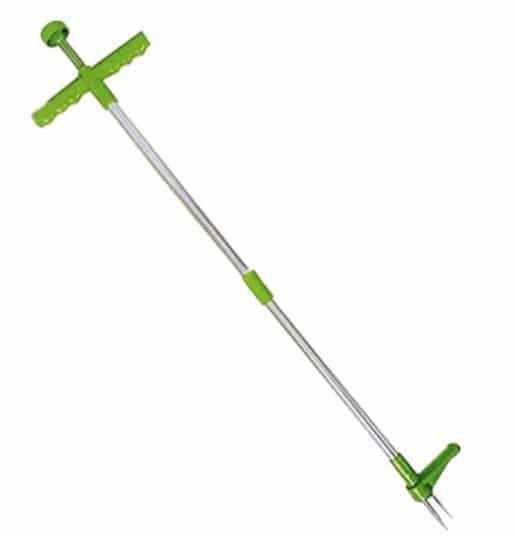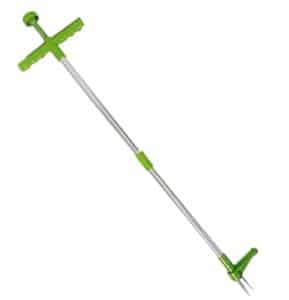 This stand-up weeder has a solid structure and is lightweight and easy to use. Its made using aluminum alloy and has a plastic handle. The weeder has an ergonomic design that provides gardeners with a secure grip as they work.
This weeder also has a spring release mechanism that allows you to release the weeds into a waste bag. 
This means you won't even need to touch the weeds. The tool has been designed to protect gardeners' backs and knees. It is an excellent tool for removing invasive weeds such as thistles, chickweed, dandelions, and crabgrass. 
Walensee Stand Up Weeder and Weed Puller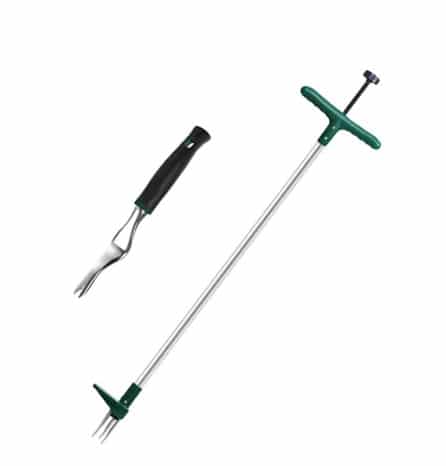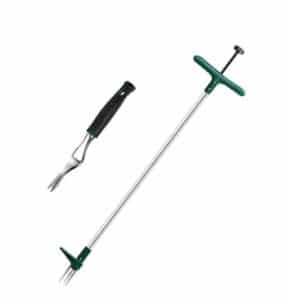 The Walensee stand-up weeder allows you to eliminate weeds without risking injury to your back. This tool has a long 39-inch handle and a foot pedal, which makes it one of the best crabgrass removal tools, and  will enable you to put enough force into pulling up weeds such as crabgrass. 
You'll be able to easily remove the roots so that the weeds don't grow back.
The Walensee stand up weeder has a pointed three claw design suitable for use in all types of soil. There are also three 2.75 inch steel teeth that are long enough to remove crabgrass roots completely.
Things to Consider When Buying a Crabgrass Removal Tool
There are many different tools on the market that can help you to effectively remove crabgrass from your yard. Here are some things to consider when choosing a weeding tool.
Durability
Look for a wedding tool that's good quality and durable as it will likely have a longer lifespan. 
You don't want to end up buying a cheap tool that only lasts for a couple of weeks. It's a good idea to read customer reviews to check whether the product is durable or if it breaks easily. 
Handle design
Look for a weeding tool with an ergonomic design as this will make it wrist and hand-friendly. It would help if you also considered whether or not the weeding tool has a good grip.
Length
Weeding tools come with handles of different lengths, and it often comes down to your height and personal preferences as to which you choose. Some weeding tools are designed to be used while kneeling and have small handles. 
Others have long handles and are designed to be used while standing up. Short tools are generally the most popular, but buying one with a longer handle is worth considering (we recommend doing so).  
Conclusion: Best Crabgrass Removal Tools
As you can see, there are many great weeding tools on the market that will make the job of removing crabgrass from your yard a lot easier.  You can even use it to kill Bermuda living in fescue.
However, if you're struggling to remove the crabgrass and it keeps coming back year after year, you may like to consider using a herbicide to kill the grass before it germinates.