Most homeowners like to have a healthy green lawn for their kids or pets to play on, for relaxing in the summer or to improve their curb appeal. To maintain a thriving Bermuda grass lawn that looks great, you'll need to apply fertilizer regularly. While fertilizer is beneficial for your grass, it can also get into the waterways and cause environmental pollution.
If you're looking for a fertilizer that's natural and gentle on the environment, there are many options available. Let's look at natural and organic fertilizers for Bermuda grass.
---
Organic/Natural Fertilizer for Bermuda Grass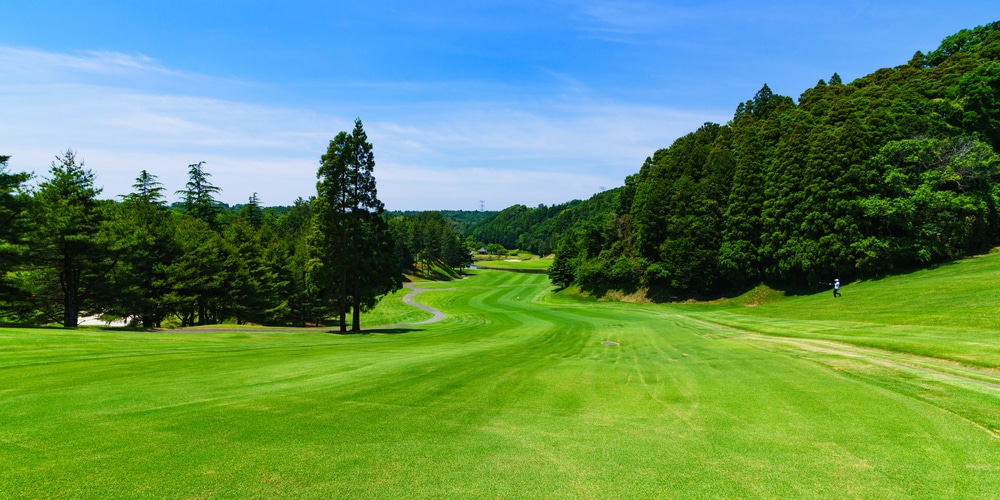 Bermuda grass is a popular warm-season variety that's commonly grown in the southern states. It's a good idea to provide your Bermuda lawn with an organic or natural fertilizer at regular intervals throughout the growing season.
Fertilizer feeds Bermuda grass with nutrients such as iron, phosphorous, and nitrogen. Iron is beneficial for plants and grasses as it helps them turn green and maintain their color throughout the growing season. Phosphorous helps Bermuda grass establish a healthy root system that's deep and able to absorb nutrients. Nitrogen helps to strengthen grass, making it more resistant to heat, drought, pests, and fungal disease.
If you're looking for an organic/ natural fertilizer for Bermuda grass, you'll find many fantastic products available on Amazon or in your local garden shop. Check out our top picks below!
---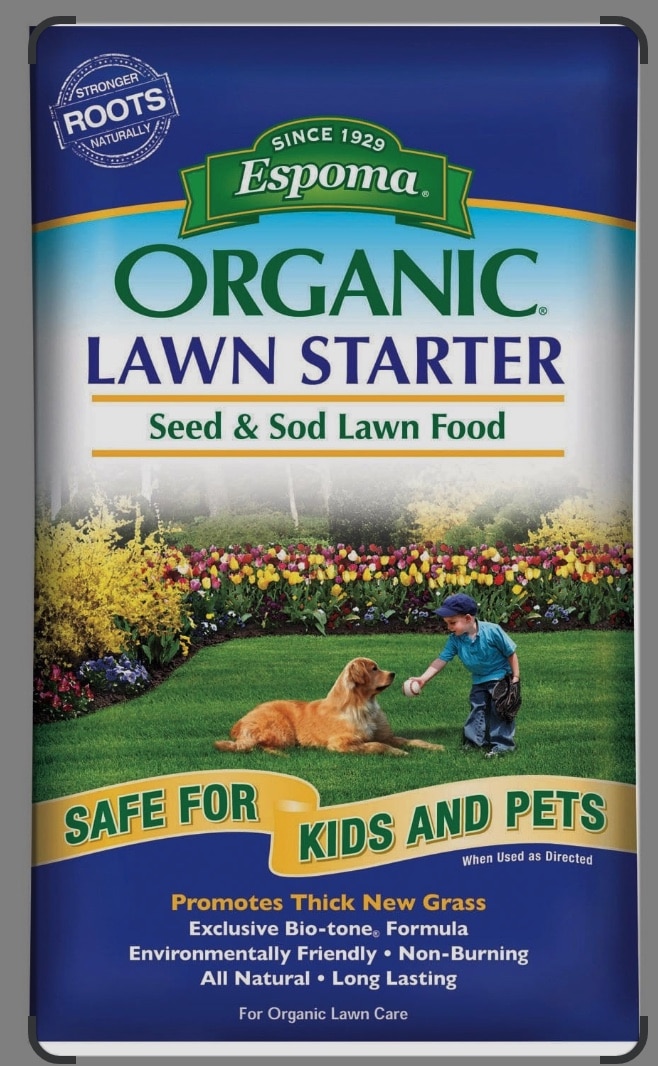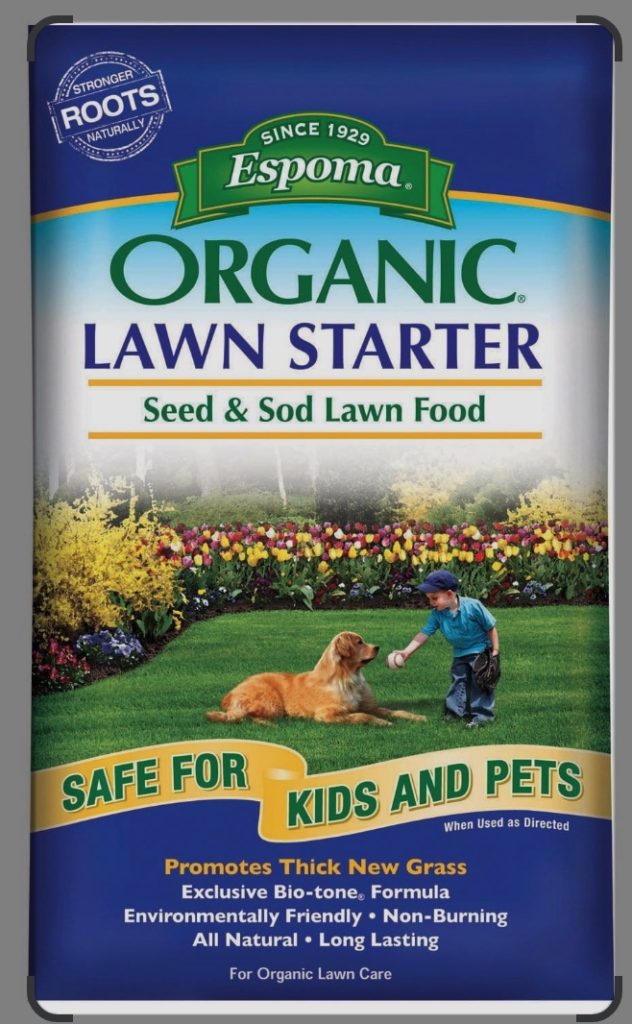 Espoma organic lawn fertilizer is a perfect starter food for your new grass seedlings. This product can be used when planting Bermuda grass seeds or laying sod. It contains bio-tone microbes, which are natural and excellent for all varieties of grass. This lawn food can help your grass establish a strong root system and grow green and healthy.
Espoma organic lawn fertilizer contains high levels of phosphorus that will help the grass grow strong roots and promotes dense growth. The product is 100% organic and has been manufactured with natural ingredients. It doesn't contain any sludge or fillers.
Espoma organic lawn fertilizer will feed your grass over several weeks as it gradually breaks down and allows nutrients to reach the plant's roots slowly. The product won't burn your grass or plants and is long-lasting.
Pro's
100% organic, made from all-natural ingredients
The perfect lawn starter fertilizer
Encourages grasses to grow thick and healthily
Safe for children and pets
Won't harm the environment
Easy to use granulated fertilizer that's easy to spread
Available in two packet sizes, 7.2 lb or 36lb.
---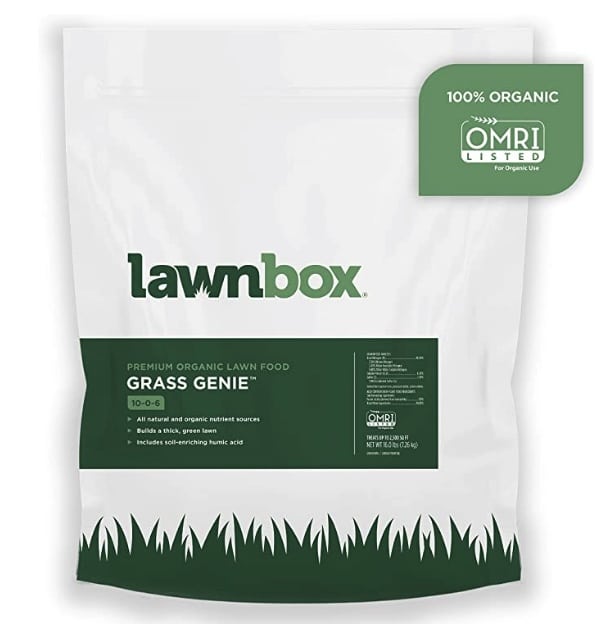 Scotts Natural Lawn fertilizer is suitable for Bermuda grass and all other grass varieties. It's been manufactured using natural ingredients and will improve the health of your lawn. This product will make your grass thicker and greener. It's also OMRI-Listed for organic use.
Scotts Natural Lawn fertilizer can be used on both warm and cool-season grasses throughout the year. It's recommended that you fertilize your Bermuda grass lawn four times a year at intervals of six to eight weeks.
Another benefit of using this product is that you can use your lawn again after application. It's safe for both children and pets as it's chemical-free.
Pro's
Helps to support healthy growth, encourage your lawn to get thicker and greener
100% natural formula
Your lawn will be safe to walk or play on straight after application
Safe for kids and pets
Can be used on all grass varieties
OMRI listed
---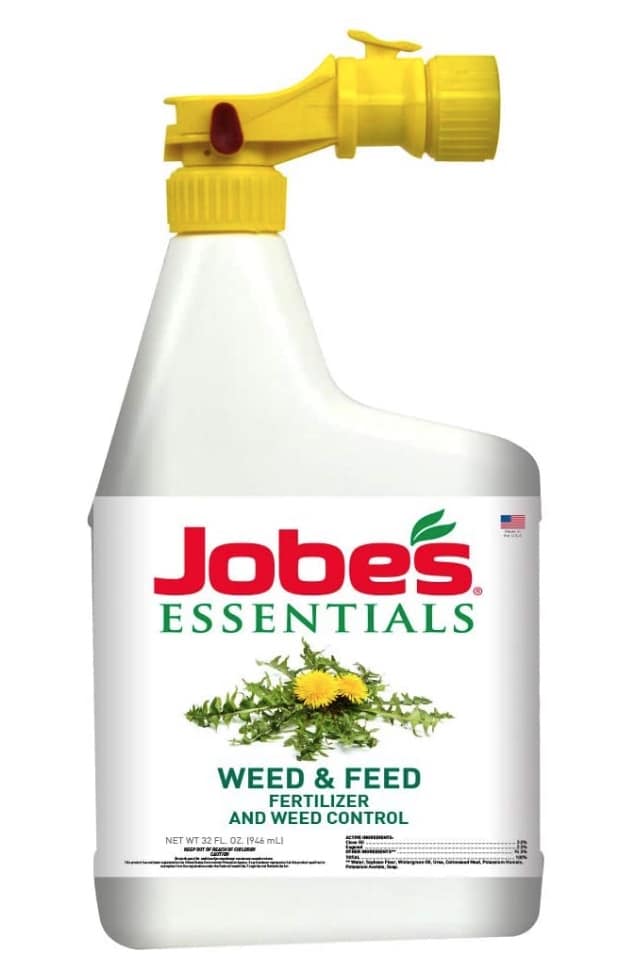 Jobe's Weed and Feed Liquid Fertilizer not only feeds your lawn but also contains an effective herbicide to get rid of weeds. This product is specially formulated to help grass thrive while eliminating invasive weed species such as dandelions or crab grasses.
This product is straightforward to use; you simply attach the bottle to a garden hose spray nozzle. You can then apply the weed and feed to your lawn.
Pro's
Very easy and convenient to use
Can be easily applied across your whole yard
Can be used on established lawns and new sod.
One bottle is all you need as it covers a yard of up to 3500 square feet
Can also be used to treat the soil before seeding
Allows you to achieve excellent results
---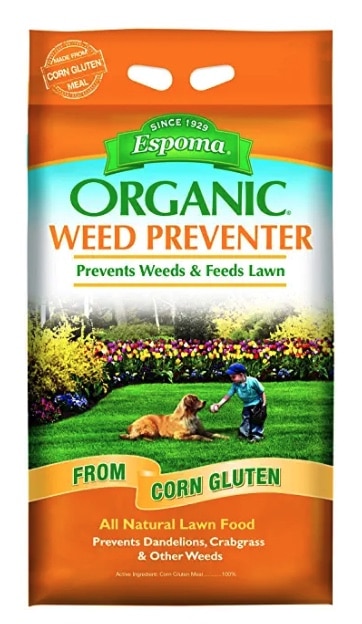 Espoma Weed Preventer is a natural product that fertilizes your lawn and kills weeds. It's a natural product that's been formulated using pure corn gluten meal. This product helps to get rid of stubborn weeds such as dandelions and crabgrass. It also improves the health of your lawn by providing essential nutrients to create a greener lawn.
This product doesn't burn your grass, is safe for children and pets, and you can continue to use your yard after application. You only need to use Espoma weed preventer twice annually, once in the early Spring and then again in the early fall. This product has been designed for use on established lawns or new sod and isn't suitable for areas that have recently been seeded or over-seeded.
Pro's
100% natural
Made from corn gluten meal
Also acts as a herbicide for common weeds
Safe for kids and pets
Can be used twice a year
---
The Benefits of Using an Organic/ Natural fertilizer For Bermuda Grass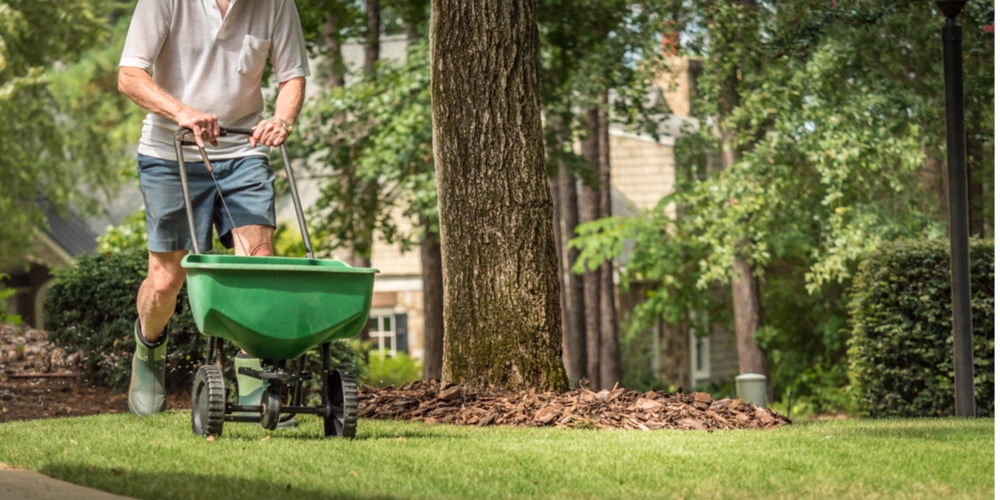 There are many benefits to choosing an organic fertilizer rather than a chemical-based product. The main benefit is that the above products don't harm the environment. Gardeners are becoming increasingly environmentally aware, and many are searching for great products that work and are kind to the world.
Another benefit of organic products is that you don't have to keep your pets or children off the lawn for days after application. Natural and organic products are safe for children and pets, and you'll be able to walk on your grass and use your yard to play straight after application.
---
Conclusion
There are many great products on the market that are organic and natural and don't contain harsh chemicals. These products work just as well as chemical fertilizers and are safe for kids and pets.