The dandelion is a common weed that many homeowners struggle to deal with. If left unchecked, dandelions can take over the lawn, making it look less than desirable.
This weed will compete with grass and rob your lawn of important nutrients. Today, we are going to learn some tools that will help you rid your property of the dreaded dandelion.
---
Top Tools to Remove Dandelions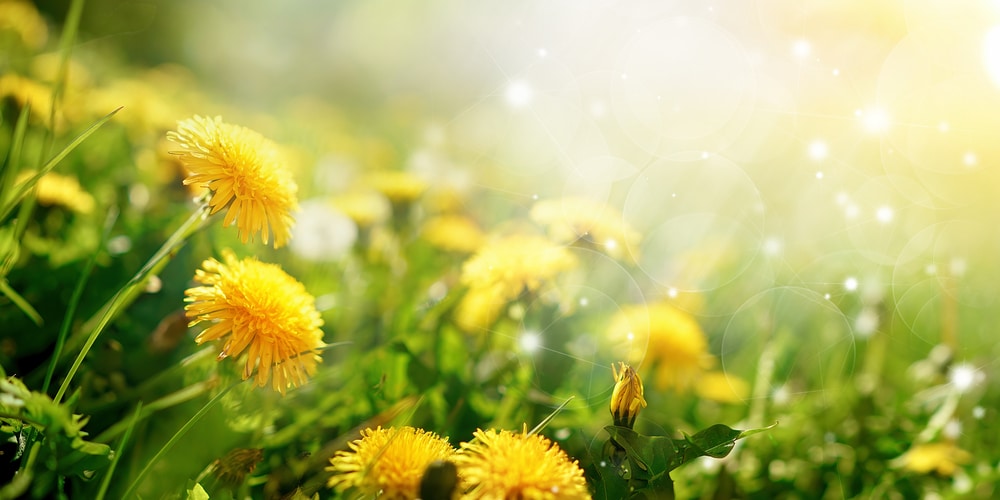 If you are looking for a tool to remove dandelions, you have come to the right place. Below is a list of weed removal tools that will help make the job of weeding, much easier. So, if you are plagued with dandelions, you just might want to get yourself one of these handy tools.
Fiskar 3 Garden Weeder
This dandelion removal tool is easy to use and takes the guesswork out of weeding the lawn or garden. The tool features a stainless-steel claw that when turned will pull up even the most stubborn plants.
The Fiskar 3 comes with a long handle that lets you remove dandelions and other weeds without having to bend over.
Worth Garden Stand Up Weeder
As the name implies, this dandelion weeder doesn't require you to bend down. You can easily remove weeds from the lawn without having to put stress on your back or knees.
This tool is perfect for those who have limited mobility. The weeder comes standard with a foot handle, that lets you push the tool deep into the ground. This weeder is made from durable materials that will stand up to the pressure of the garden.
Walensee Stand Up Weeder and Weed Puller
This weeder is designed to be used while standing up. It has a long shaft that makes it possible to dig up and remove dandelions without having to bend over.
This model has a button at the top that lets you release the weed without having to directly touch the plant with your hands. It has 3 strong claws that will dig deep into the ground, allowing you to remove even the most difficult root system.
IdeaWorks No Bend Weed Remover Tool
Next on the list, we have a weed removal tool by IdeaWorks. This dandelion removal tool is lightweight and easy to use. It comes with a long shaft that prevents you from having to bend your needs to get rid of weeds.
This tool removes dandelions and other weeds without pulling too much soil from the ground. The removal tool is perfect for removing dandelions from lawns and golf courses or anywhere you don't want to disturb the ground soil.
True Temper Forged Dandelion Weeder
This tool was specifically designed to remove dandelions, which makes it one of the best on this list. The tool comes with a 32-inch wooden handle that helps you easily reach the ground without breaking your back.
The True Temper Forged Dandelion Weeder is a more traditional tool, that simply gets the job done. It is made from durable materials that will stand the test of time. It comes with a V-shaped blade that will slide under dandelions, removing them without tearing up your lawn.
Grampa's Weeder
This dandelion removal tool has been around for many years and is one of the best around. Built to last, this weeder can handle the pressures of intense weeding. It features a long handle that is made out of sustainable bamboo.
The tool comes with two lifting prongs and a foot handle for getting the most stubborn weeds out of the ground. This model doesn't come with a lot of bells and whistles, but it gets the job done without any unnecessary work. Because it is made from strong materials, it can easily handle difficult soils like clay or compacted topsoil.
Tacklife Weeder Tool
The Tacklife Weeder Tool has a 3-prong claw that can get to the deepest roots without straining your back. It is made from stainless-steel, which helps prevent the weeder from rusting over time.
Like many of the weeders on this list, this model has a long handle that allows you to stand while weeding.
---
Tips For Removing Dandelions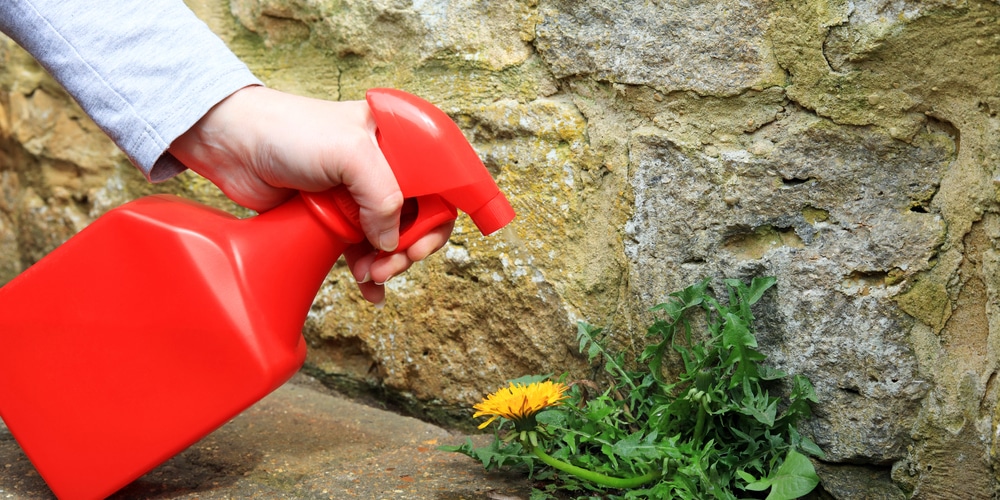 Dandelions can be a real pain to get rid of. This weed has a long taproot that is hard to remove. Follow the tips below to make the process of removing dandelions much easier. Combined with some of the tools you have already learned about, you will be able to quickly remove this nuisance weed from your lawn.
While removing dandelions with tools is the easiest way to get the job done, there are other methods that may help you. Follow these tips to get rid of those pesky dandelions for good.
Block Them with Cardboard
Dandelions thrive in direct sunlight. When you remove them from their lighting source they will quickly wither and die. To keep sunlight from reaching these weeds, place a layer of cardboard on top of them. Wait a few days before removing the cardboard to ensure that the weeds are dead.
Be careful to only place the cardboard on the dandelion, and avoid covering the grass. This will help you avoid dead spots on the lawn. Using cardboard is a cheap and effective way of getting rid of dandelions on the lawn or in the garden.
Kill Them with Vinegar and Salt
Another way to remove dandelions from your property is by spraying them with a mixture of vinegar and salt. In a spray bottle, combine a solution of water, vinegar, and salt.
The stronger you make the mixture, the faster it will work to kill dandelions. Avoid spraying the mixture on other plants because it will kill any vegetation it comes into contact with.
This method of killing weeds is much safer than using commercial pesticides, which can be harmful to the environment. You can also try pouring boiling water on the dandelions to kill them.
---
Tool To Remove Dandelions: Conclusion
With the proper tools and a little know-how, you can easily remove dandelions from your property. Using the weeding tools above will take the stress out of removing these annoying weeds from your lawn. So, what are you waiting for? Get rid of these pesky weeds once and for all.
Related Article: Do Dandelions Grow in Florida?