Sago Palms are lovely tropical plants that make a great addition to any home or yard. They can be grown indoors, outdoors in a container, or in the ground. These beautiful plants are available to buy from florists and hardware stores in various sizes.  Sago palms cost varies based on the size (jump down about 5 paragraphs for the price by sago palm size).
Sago Palms are popular due to their tropical look and lovely foliage. Their popularity has seen prices soar in the last decades, and you may find that these plants are more expensive than you first thought.
The price of a Sago Palm reflects the size and may vary depending on where you buy it from. Prices may also vary depending on where you live and how popular the plants are. If you're looking for a unique plant, you may be wondering, 'How much do sago palms cost?' Let's find out!
---
Sago Palm Price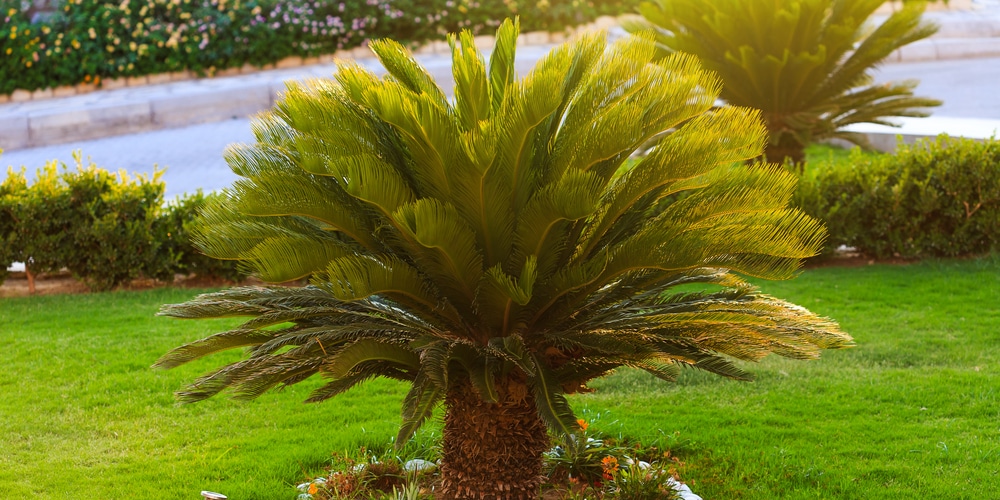 Sago palms are relatively easy to grow, but they are slow-growing. This fact affects the price of the plant. If you're looking for a Sago Palm for your yard, you may not want to wait decades for a small plant to grow. Instead, you may choose to pay more for a larger plant.  Size is the number one factor when determining a sago palms cost.
As Sago Palm are slow-growing, they are limited in supply, and if you live in an area where these plants are popular, the price will increase based on supply and demand. Many factors affect the price of sago palms, such as the size and where you buy from.
The cost of a Sago Palm will depend on where you purchase the plant from. Registered nurseries generally have higher prices than gardening stores or florists. You may find cheaper plants in local florists or nurseries or at farmers' markets.
A Sago palm will generally cost about $20 for a plant that's 12 inches tall. Smaller plants may be available for between $5 and $15. Price increases considerably the larger the plant gets, with a 24 inch Sago Palm likely to fetch over $100. Plants that are older than seven years and have a height of at least 36 inches will likely set you back $200 apiece.
While Sago Palms are expensive, especially as they get larger, you may be able to buy from a hobbyist slightly cheaper. Sometimes people who enjoy gardening hold plant sales or sell plants to friends and neighbors at a cheaper rate to make some extra cash. Local markets are also a great place to purchase plants.
AMERICAN PLANT EXCHANGE King Sago Palm Tree Live Plant, 6"...
Japanese Sago are ancient Cycads known for their exotic trunks and tough fronds that lend a tropical beach flair in indoor pots or outdoor planters
These low maintenance perennial shrubs like bright indirect light and complement Palms, Ferns, Sansevieria, and succulents in a plant collection
Sagos were around before the dinosaurs and their deep green leaves and textures make them unique specimens for house decks, patios, and porches
This evergreen easy care air purifier is 9-12" tall from the bottom of the pot to the top of the leaves; Zone 9-10
Houseplants can make your home and garden more beautiful, purify your air, boost your mood, and relieve dryness by raising the humidity in your rooms
---
What is a Sago Palm?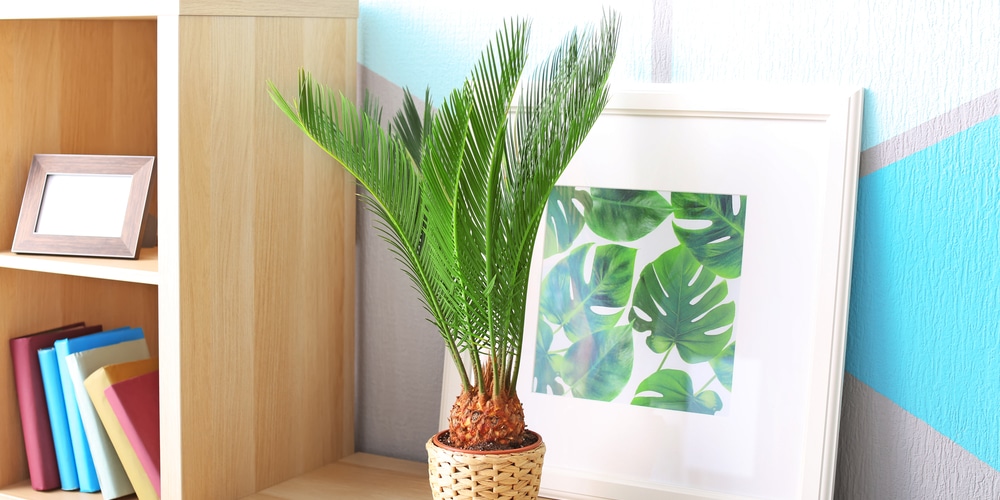 Sago palms are unique plants that originate from Japan and are also found in other parts of Asia. They are widely grown in warm countries such as America, Australia, and Asia and kept as a house plant worldwide. This plant has a trunk that's thick and hairy. It also has lovely feathery leaves and thrives in USDA zone 7. Although Sago Palms like warmer weather, they can cope with a bit of snow, which means they can be left outside during the winter.
Sago palms belong to a group of ancient tropical and subtropical plants. They are unique as they grow from a trunk but don't branch out. Sago palms are very long-lasting and can live for up to a hundred years. They are slow-growing and will produce one new fond each year.
Sago Palm comes from a tropical plant family called Cycas, which includes forty species. The Sago Palm has the scientific name Cycas Revoluta and is the most common in America.
---
Conclusion
Sago palms are slow-growing and make a great addition to any yard, patio, or home. These plants are long-lasting and can take up to a hundred years to grow to 20 feet. They are an expensive plant, especially if you're looking for a larger specimen. The main reason they are expensive is that they grow very slowly and there is a high demand for the plants.
Sago Palms can be bought from plant nurseries, florists, and gardening stores for between $5 and $200, depending on the size. You may be able to get a seedling cheaper from a market, plant sale, neighbor, or hobbyist. It's a wise idea to shop around to get a good price, especially if you're on a budget.
Last update on 2022-10-23 / Affiliate links / Images from Amazon Product Advertising API