Red flowers never fail to elicit a response from people, which makes them good plants to have in your yard or garden. There are many red flowers that grow well in the Texas climate and can be added to flower beds or boarders.
---
Red Flowers in Texas
Looking for some red flowers in Texas you can bring home? Check out these 7 showstoppers.
Blaze Rose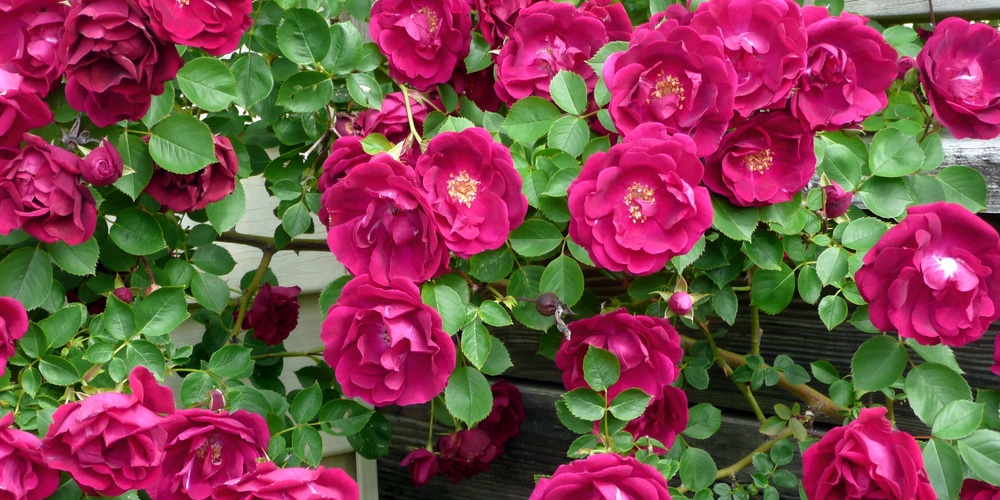 When you think of red flowers you immediately think of roses. Although you can go through varieties of rose plants to get the color you want, there's a good chance that you'll be satisfied with the Blaze Rose.
Blaze Rose is aptly named as its flowers are absolutely red-hot! It never fails to awe, thanks to its characteristic multi-petaled blooms that curve up and out. Gardening enthusiasts will love how easy it is to care for, as it's an evergreen and highly tolerant of drought.
Rose varieties typically need medium-level maintenance, but you can just limit it to cutting dead wood and deadheading spent blooms. Otherwise, you can leave it to mother nature- sit back, relax and watch the red shower of fireworks all throughout summer.
Chianti Sunflowers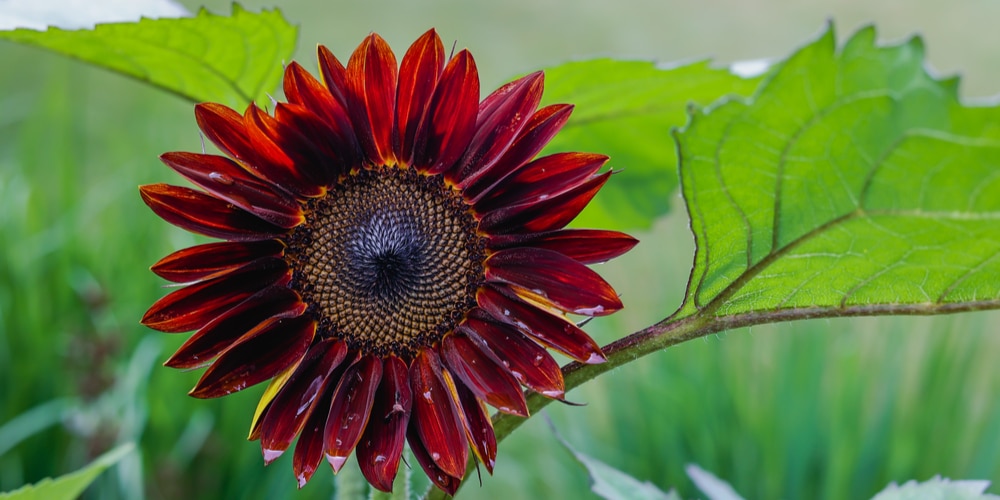 Chianti sunflowers break the mold when it comes to what we know about sunflowers. Instead of the usual yellow cheer, you can get a deeply hued and varied flower that starts wine red on the inside, and ends with yellow on the outer petal fringes.
Generally speaking, sunflowers are considered annuals but they're well worth the effort to grow. Simply pick the sunniest spot in your home and put in some seeds. You don't need to consider soil quality as long as it's well-draining. Give sunflowers a wide berth so they can grow their absolute best and put out large flowers to brighten your day.
Texas Superstar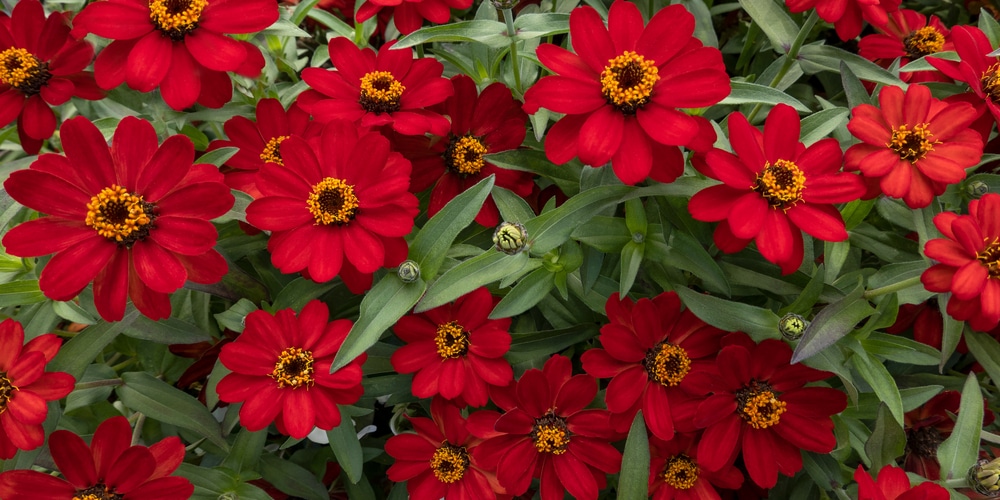 What better way to get some red flowers growing in your garden than choosing a plant named 'Texas Superstar'?
Specifically, it's variety, but named as such because it performs very well and thrives in all parts of Texas. Propagation is simple and it's widely available in the state. The kicker is that acquiring a Texas Superstar won't put a drain in your wallet.
Care is similar to zinnias- put them in a place where they get full sun and remember to water when the top soil is dry.
Asiatic Lily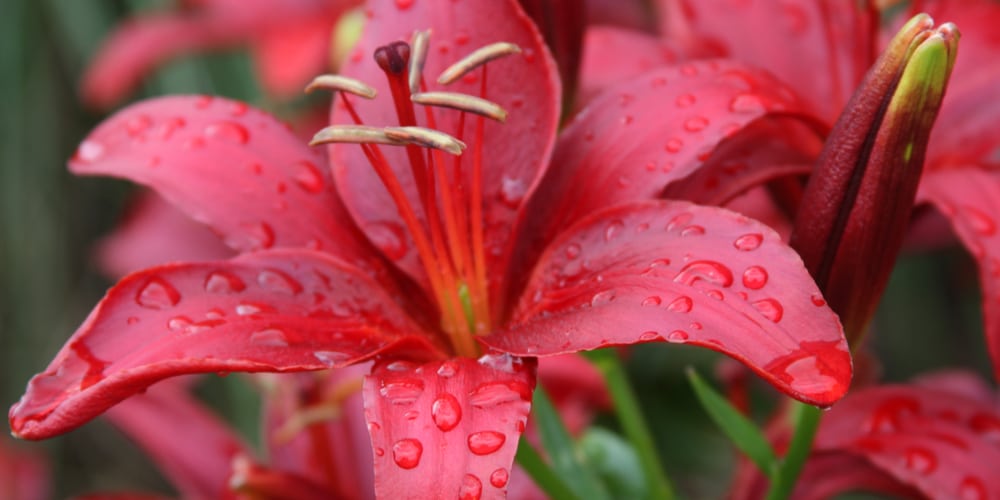 If you want to own the biggest red blooms in your neighborhood then the Asiatic Lily is a must-have.
Lilies generally require very little water, and the same applies for the asiatic lily. You can start them as bulbs and where there's plenty of natural light and watch as the first leaves emerge. Wait a bit more and soon there will spring forth a marvelous red flower with big and elongated red petals, and red stamens in the middle.
Related Article: When to Plant Sunflowers?
Texas Star Hibiscus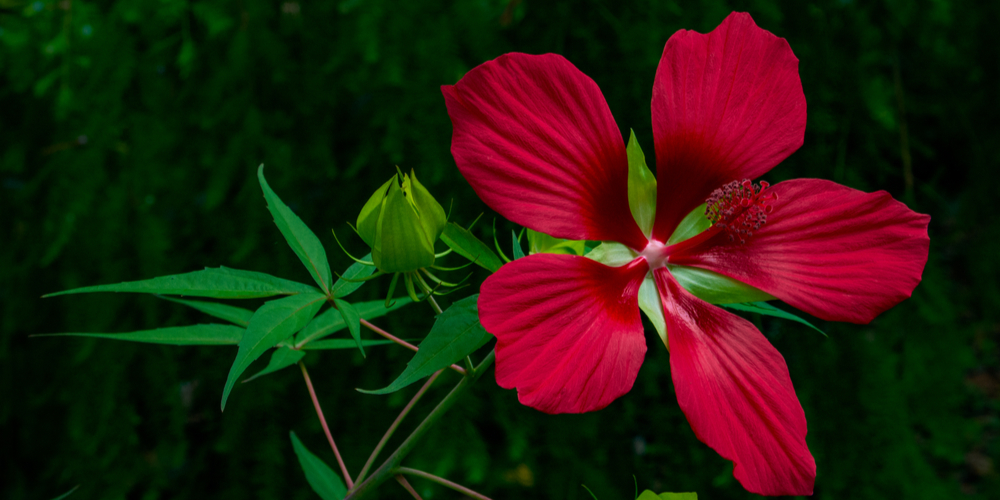 The Texas Star Hibiscus is the same as the Asiatic Lily in that its flowers grow big and are very noticeable even from a distance.
This plant loves to have constantly moist or wet soil and works in ponds and waterscapes. It thrives in full sun and will continue to live if these two requirements are met. You'll know that it likes its conditions when it rewards you with a bright red flower with petals that are arranged like a TV dish.
Tropical Sage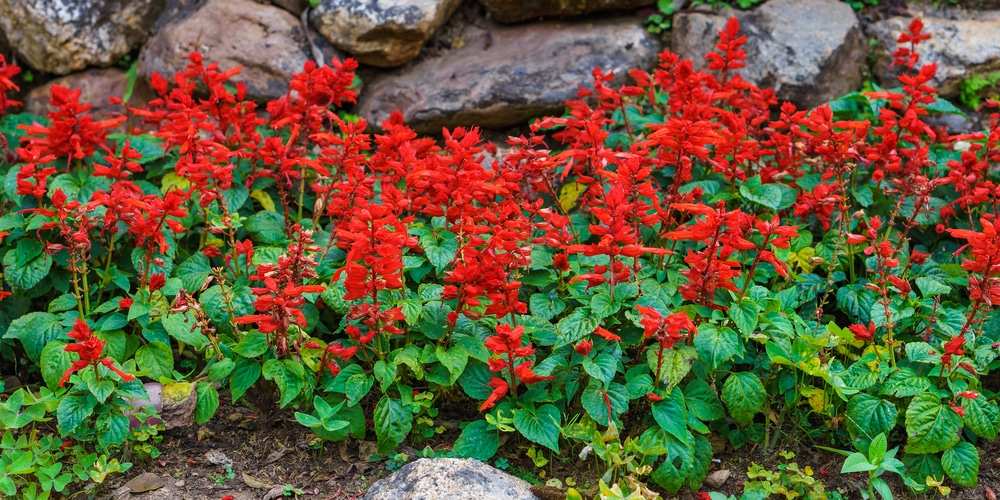 Reserve a bright and sunny spot in your garden or yard so you can grow the Tropical Sage. The flowers form in a line and blend perfectly with the plant's bright green foliage.
The tropical sage is fairly maintenance free, which means it doesn't need fertilization or regular watering. It reseeds itself but it's not an invasive species, although the plant goes dormant during the winter and becomes alive when spring comes.
Paprika Yarrow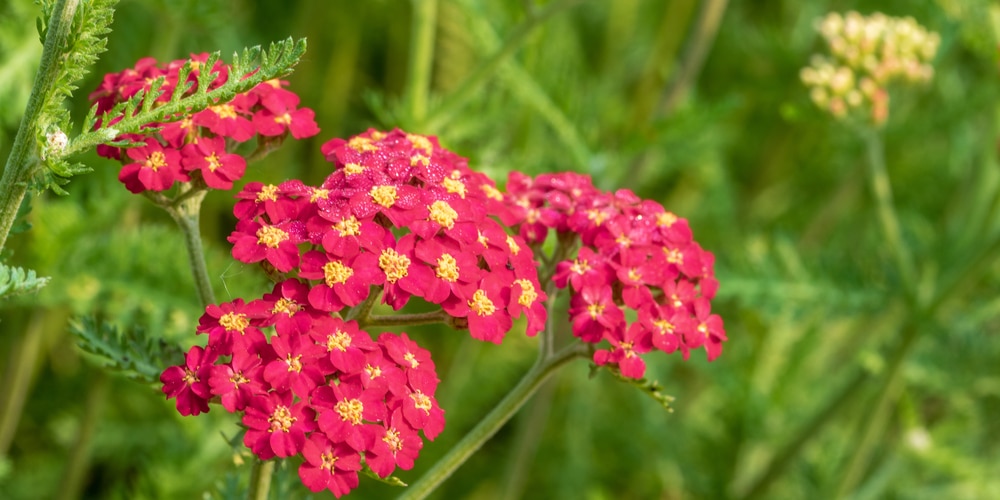 Paprika Yarrows are funky plants with seemingly shape-shifting red and yellow flowers. Depending on the angle of where you are, the cluster of flowers may appear as strawberries, mushrooms and even makeshift natural umbrellas. No wonder they're favorites in Texas gardens and landscapes!
The plant is drought tolerant, and the flowers tend to stick around for a long time. While its water needs are low, paprika yarrow needs bright sunlight in order to really thrive. It's deer- and rabbit-resistant, bee-friendly and attracts butterflies to your garden. You can bring the flowers inside and put them in a vase for a slice of natural color.