What are the best fall flowers Texas has to offer? The one-two punch of the dry conditions and the heat during summer makes most flowers struggle to survive and thrive deep into fall in Texas.
Growing beautiful fall flowers in Texas is possible. The key to creating an exquisite garden is picking the right species!
Start by looking at the hardiness zone map of TX below. The USDA Plant Hardiness Zone Map shows that Texas has four macro zones ranging from 6 to 10. If you plant the wrong fall-blooming plants in your flower bed, they won't bloom at the right time or burn up before they ever make it into your garden bed. Each recommendation listed below will tell you what zone it will grow in during the cooler temperatures of fall.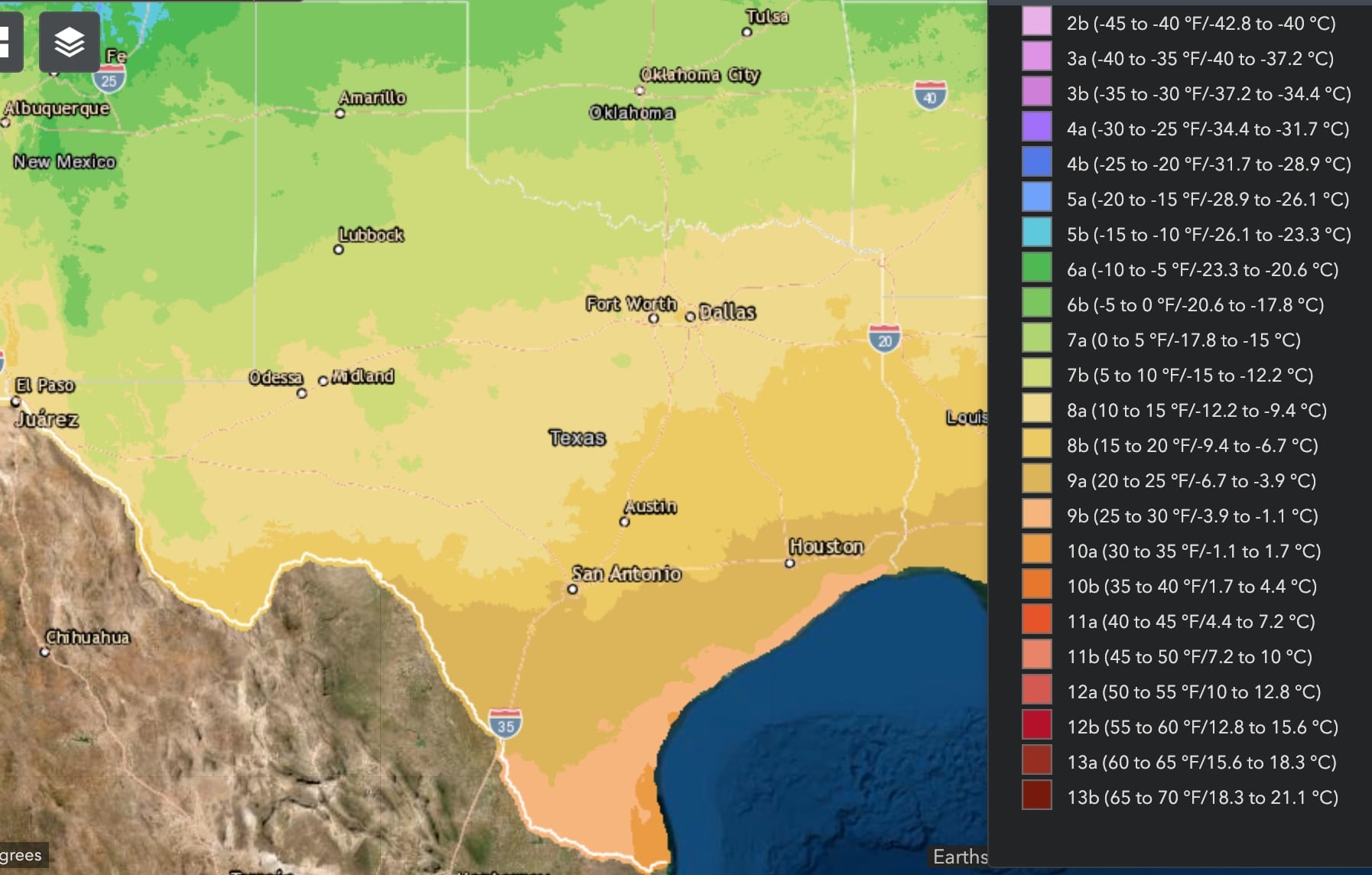 ---
Fall Flowers Texas
Here are ten lovely fall flowers with gorgeous blooms you can enjoy and see blooming in the fall season in Texas.
1 – Angelonia Angustifolia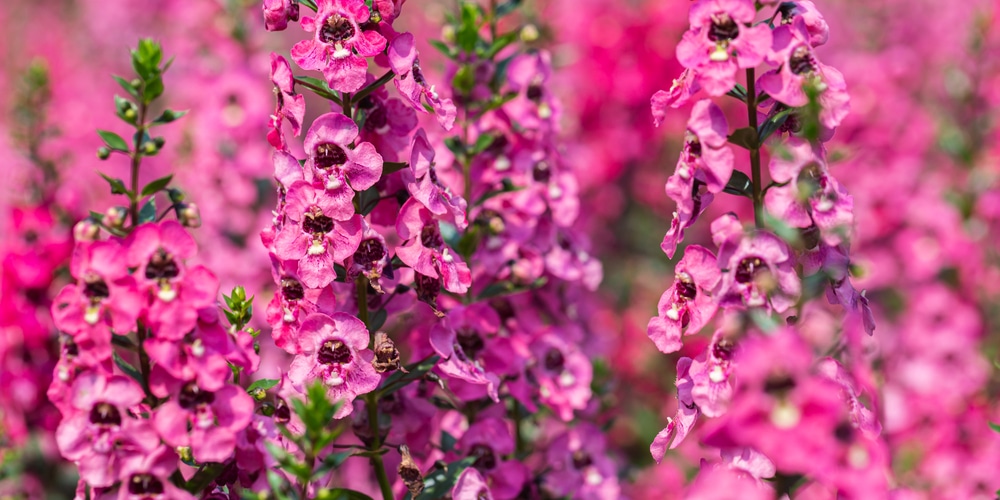 Angelonias look beautiful in the garden, thanks to their elegance. These ornamental plants thrive in warmer areas with mild winters. After all, the recommended USDA zones are zones 9-11.
Angelonia's blooms are commonly used as cut flowers in flower decorations. On top of that, they produce a fruity scent that spreads in the soothing summer evening air with the heat. They are great bed fillers and only grow 10-12 inches tall in spots with partial or full sun.
2 – Begonia X Semperflorens-Cultorum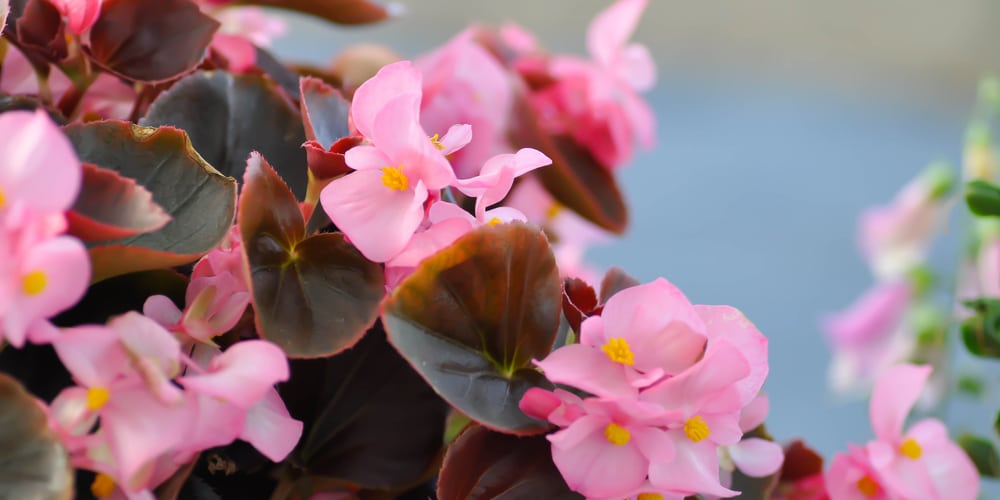 The genus Begonia includes more than 2,000 species. And this one is among the most compact fall flowers in Texas houses. Although it can grow in every part of the state and is native to North America, the wax begonia may not be a beginner-friendly plant. Begonias are tough plants, and we recommend planting some if you want a flower that adds curb appeal, and can take a great deal WHILE STILL FLOWERING.
Growing wax begonias is satisfying on so many levels! These plants have ornamental leaves and perfect-picture blooms. In brief, the thick green to reddish-brown leaves give the showy flower colors the best contrast.
3 – Dianthus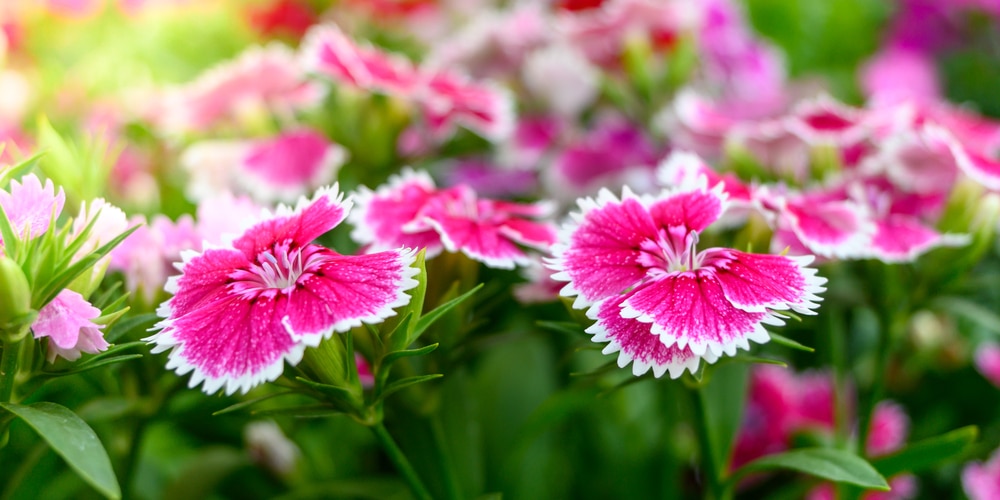 Together with pansies, dianthus plants are the most popular fall flowers Texas citizens grow in their gardens. Why? Because these herbaceous perennials have pretty blooms that flower as soon as the weather gets cooler. So, they keep your garden colorful and picturesque.
You can choose your dianthus from 27,000 cultivar names. Also known as carnations, their flower colors include soft pink, bright white, golden yellow, crimson red, royal purple, and speckled black. For the best results, put red cedar or pine bark mulch around the flowers to provide better drainage.
4 – Pansy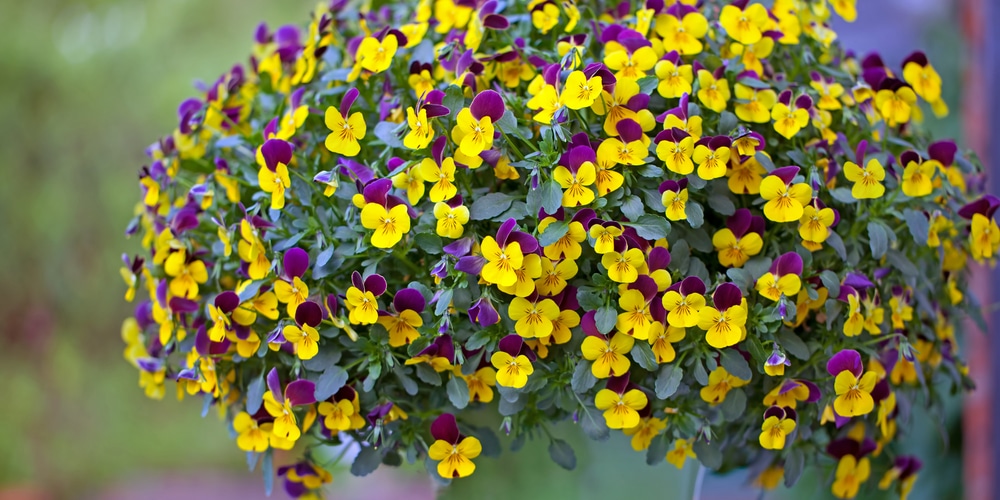 The garden pansy (Viola Wittrockiana) grows everywhere in the U.S.A. But in Texas, you can plant pansies and enjoy them for three seasons (fall, winter, and spring), which is a long time for this plant. Besides their intense colors, you can get many fall flowers if you grow them in groups.
You can transplant these short-mounted plants in early spring, and they will thrive as long as they get high light levels and warm temperatures. For clarity, their flowers will disappear as soon as the cold winds begin to blow, especially in northern Texas. So, you might want to pair them with a more cold-hardy short-mounted plant for better aesthetics.
5 – Petunia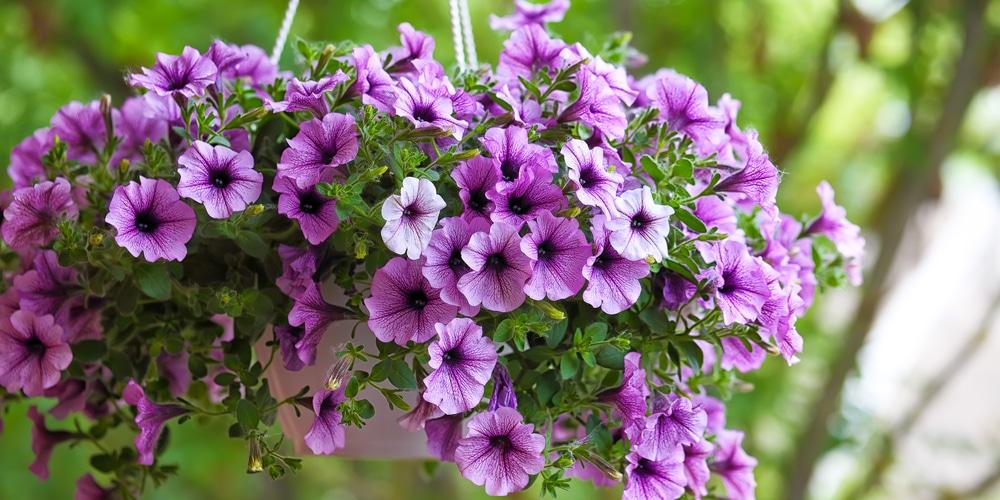 Easy to start indoors, petunias are versatile groundcovers. Plus, they are the ideal choice for beginners. Young petunias have to get at least six hours of light per day. But these fall flowers tolerate the Texas heatwave season like champs.
The more well-drained the soil, the better petunias grow. At the same time, these annuals tend to get straggly. So, you can cut them back—as far as your want, actually—to get your plant a little fuller. Just be sure to leave the two main leaves and only cut the stem that goes out and has the flower.
6 – Plumbago Auriculata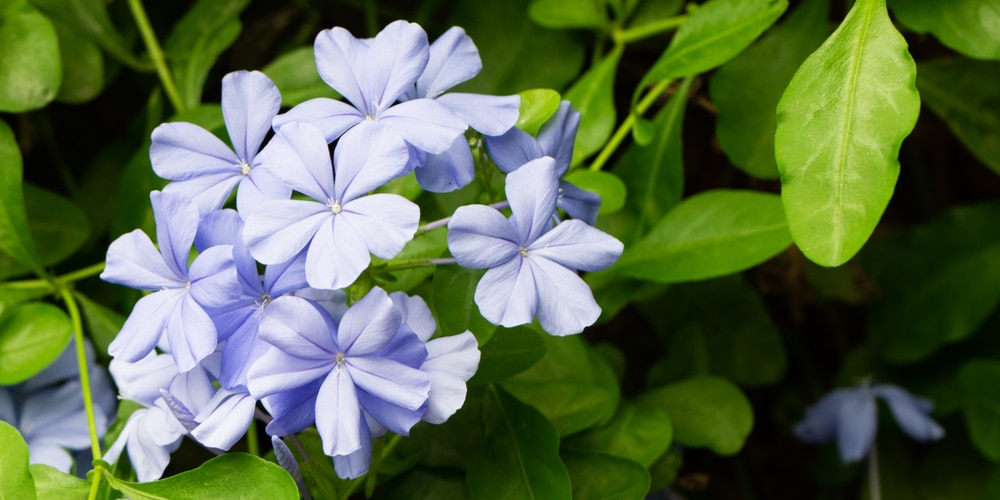 The sky flower (its flowers have sky-blue petals) grows best in zone 8. But it also fares well in zones 9-11.
Without any doubt, these low-maintenance fall flowers are Texas's most underrated picks. But its unique flush of colors makes this shrub plant the best gift you can do yourself this year if you still have not got one.
7 – Ranunculus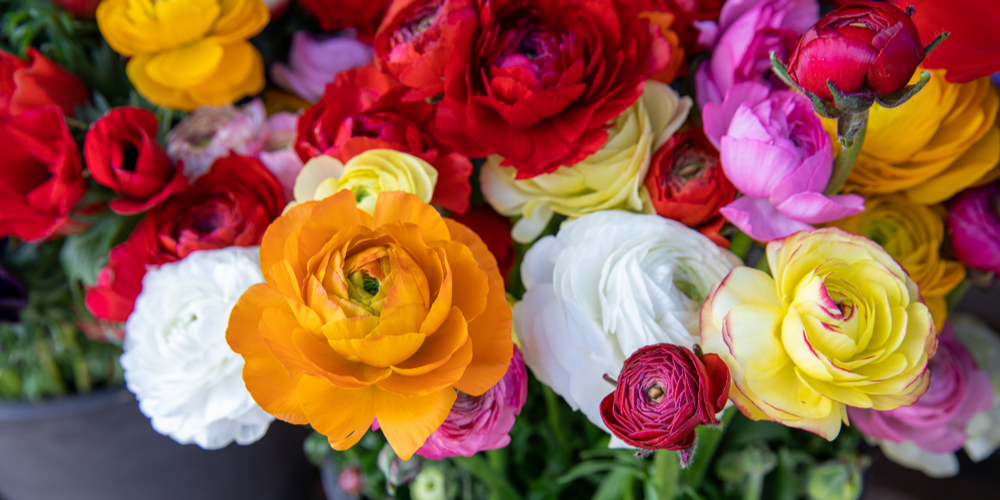 Most ranunculus species do great in zones 8-10. Above all, ranunculus blooms are stunning and come in almost every color. But to better appreciate the buttercup, it is critical to understand how they grow. Ranunculus grows from corms. For clarity, the corms look like dried octopus tentacles and store the nutrients for the flowering plant.
The corm size matters! Small corms produce smaller blooms. The flashiest fall flowers Texas will ever see can only come out from a larger corm! In any case, the good news is that buttercups make perfect-cut flowers.
8 – Rhodophiala Bifida
The genus Rhodophiala actually needs a dry summer dormancy period to blossom. Among the many fall flowers Texas can welcome, the variety Bifida has the most vivid petals.
Its funnel-shaped raspberry red flowers deeply resonate with the upcoming fall colors. On top of that, it does not need water during summer until the blossoms bloom. So, you will not have any problem caring for this plant.
9 – Salvia Yangii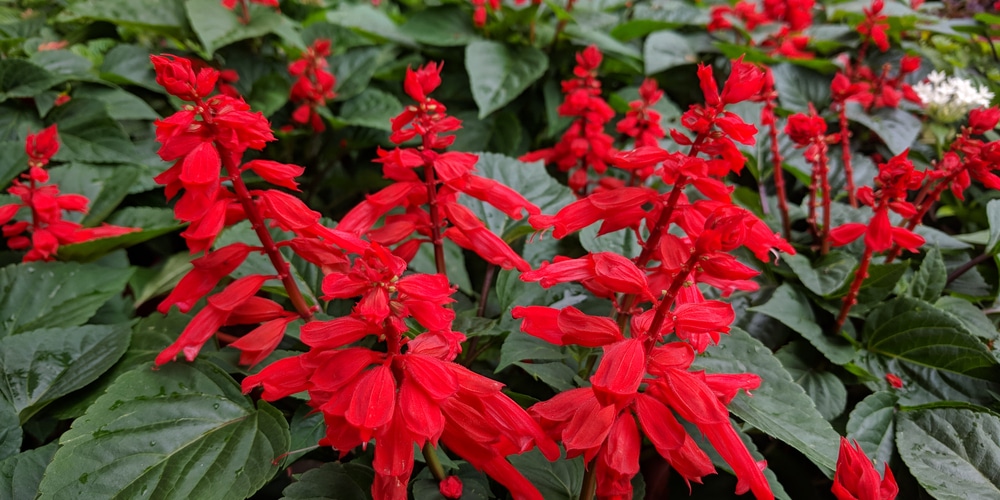 Russian Sage looks like Lavender because they share the same family (Lamiaceae). On top of that, this drought-tolerant, heat-loving plant blooms for a very long time, from spring till fall. It is the ideal fall flower for Texas's climate. Plus, it is a fast-grower with excellent landscaping potential.
This perennial shrub grows well in zones 3-9. So, the only places in Texas where it could struggle would have to be the coastal towns on the lower Gulf of Mexico coastline. Especially those near the Laguna Madre and Nueces County.
10 – Tagetes Erecta

The warm Texas climate gives the tagetes erecta long flowering periods. And while they make these gorgeous, frilly orange and yellow flowers, be aware that they are not listed as pet-friendly. In fact, this perennial is mildly poisonous.
Most enthusiasts call this perennial Mexican Marigold. And they love it because it repels bunnies and insects. In Mexico, they even toast the seeds and use them as medicine. But science has yet to prove any health benefit.