Is there a better feeling than unwinding on your porch, patio, or backyard? But what if the sun hits hard where you live, and you need a break from the scorching heat? Or what if you need some protection from the rain? Well, then you should consider building a pergola and will need some Pergola Cover Ideas.
Building a pergola will help you make the most out of your outdoor space and make it more comfortable to spend time there.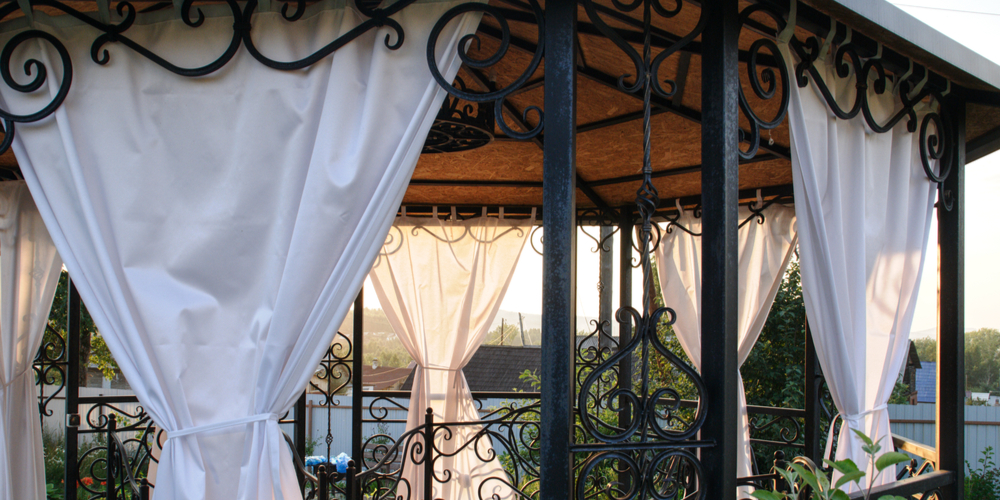 If you need some inspiration, don't worry. Keep reading this essential guide. Here, you'll find the best pergola cover ideas.
---
Pergola Cover Ideas
Select what suits your taste and needs. After all, adding a cover to your pergola can provide plenty of benefits. From increasing privacy to making your backyard more attractive, pergolas serve numerous uses.
And they go beyond protecting you from the damaging UV rays of the sun: they can increase the value of your property and make it more attractive to spend time outdoors, even when it rains.
Keep It Natural (But Fancy)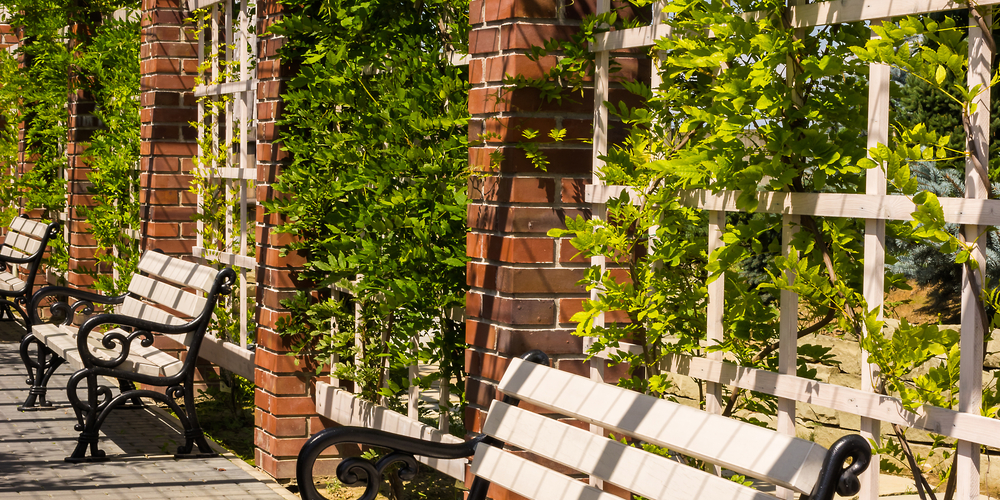 Simple designs can get a long way if you know how to play with nature. You can train vining plants to grow around your pergola cover to add an elegant touch to your yard and create a natural shade.
Make your structure using wood for even better aesthetic results. You can add a rustic table to complement the design, and you'll find yourself spending more time outdoors than inside.
But beware: this solution might protect you from the sun but not from the rain. If you live in an area where rainfall is heavy during the wet season, you should consider another option. Also, you might have to clean up leaves falling and prune your vines annually to keep them appealing.
You can also create a garden bed on top of your pergola: you'll get impressive results planting Wisteria, bellflowers, daffodils, and other flowering perennials.
Or consider using tall trees and recreating a "jungle" effect in your backyard. Train the leaves and branches to claim around the pergola's cover: the result will be stunning.
Of course, you'll need to maintain this type of pergola: you'll have to water the plants, prune them, and keep an eye out for diseases. But in the end, all the efforts will be worth it!
Stationary Canopy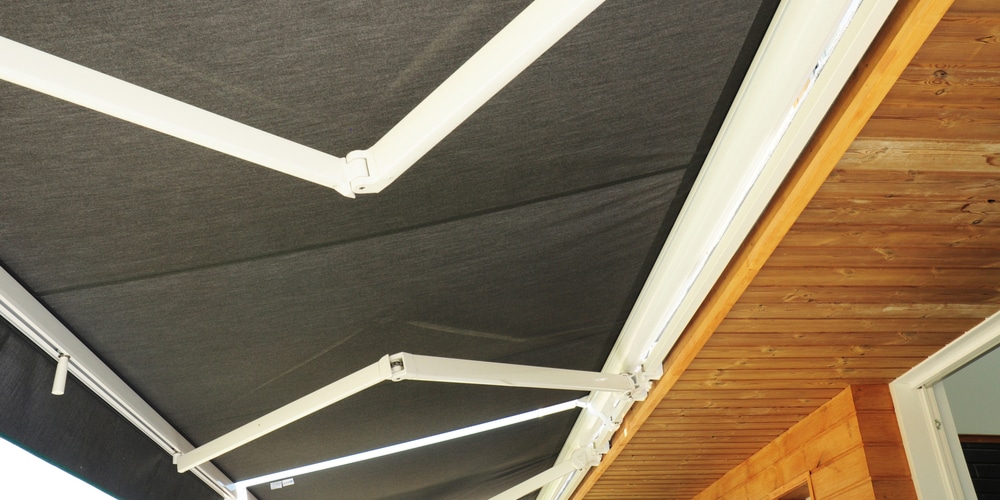 One of the best things about building pergolas is that you can unleash your creativity. Use outdoor fabric to create shape and secure protection from the rain.
You can try different styles and materials to get satisfactory results. If you like elegant designs, pick a creamy white fabric. This color adds a sophisticated feel and creates the illusion of larger spaces.
Get some staples and a staple gun and hang the fabric by stapling it every two feet. Try to use the same amount of material for even (and more appealing) results. If you have to put up with heavy rain or snow, this canopy might not withstand the pressure.
Sturdy Canopy
If you need something more stable, consider looping the outdoor fabric over the top of your pergola beams. But beware: this option isn't the best if you live somewhere the wind blows strong, as it might tear the fabric.
Under such circumstances, consider pulling the fabric tighter across the beams and weaving it in and out. For better protection, keep the fabric row closer together.
Smart Design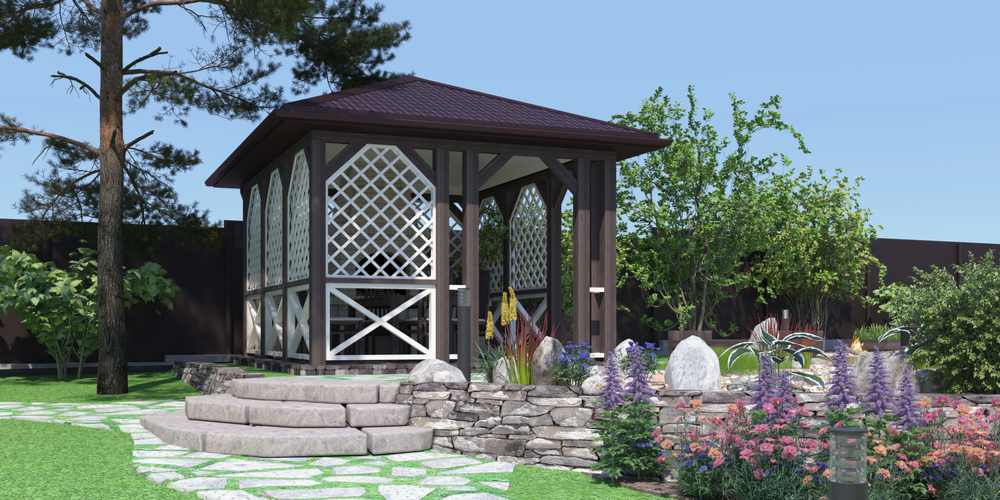 If you like to enjoy the best of both worlds (sun and shade), we recommend getting into "smart designs." You can build a retractable pergola cover to get some vitamin D when you need it and rest under the shade to relax.
Consider making your pergola following the industrial-chic style for an even more dramatic effect. Of course, doing it yourself can be challenging as it requires precise measurements.
But, trust us: you'll be proud of the results! (Or you can buy pre-made retractable canopies: no one will notice the difference!)
Shade Sail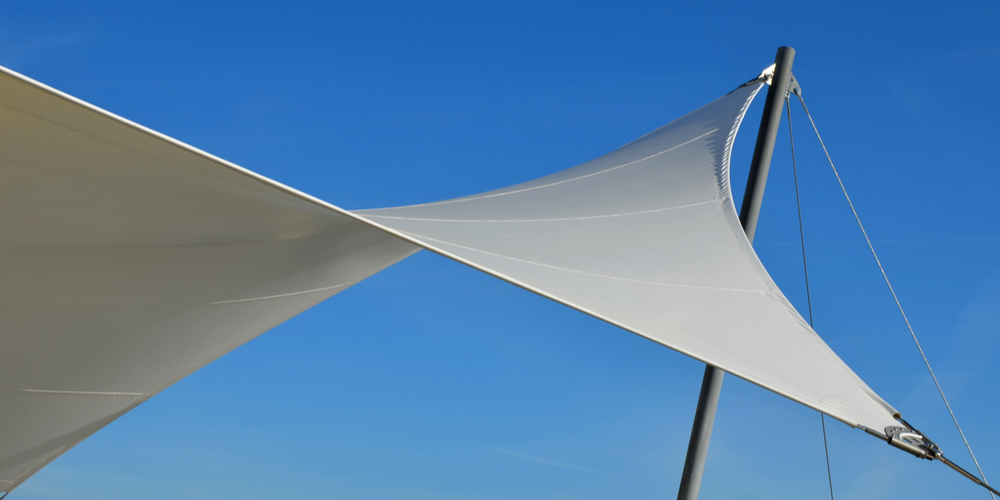 If you need a waterproof solution, you should consider using a shade sail for your pergola.
This material will guarantee superior protection from the sun and rain. Plus, it can make your pergola cover fancy and more attractive. And if necessary, you'll be able to take the fabric down for the winter without complications.
---
Keep it Simple and Practical!
If you don't want to spend too much time thinking about the design of your pergola cover, you might get impressive results by using a see-through plastic cover.
Installing such a structure doesn't require experience (and it will cost you less than other ideas we included in this guide). But beware: this solution might not be the best if you live in a region where summers get hot as it might create a greenhouse effect.
You can use a fiberglass cover to maximize lighting and enjoy the sunlight without suffering from its heat.
Make it Cute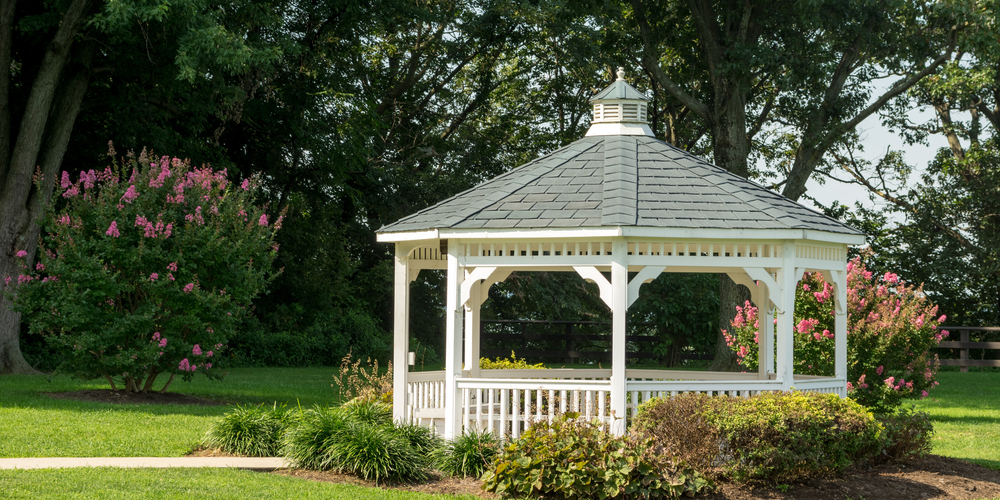 If you live near the woods, you might want to make your pergola cover cuter by adding classic tiles to the roof.
Such a solution will protect you from the sun, rain, and snow. Consider playing with colors: pick one that contrasts with the setting to make your pergola more attractive.
Play with Bamboo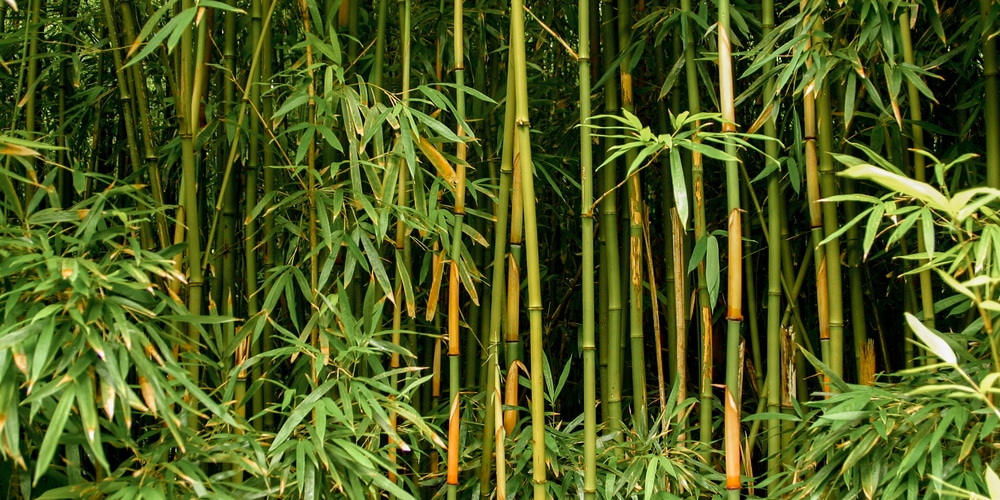 Consider making your pergola cover with bamboo to recreate the "summer house" experience. This solution doesn't have to be expensive. Buy a tightly packed cover to provide lots of shade and create a romantic vibe. Keep the design simple: sometimes less is more!
Tin Roof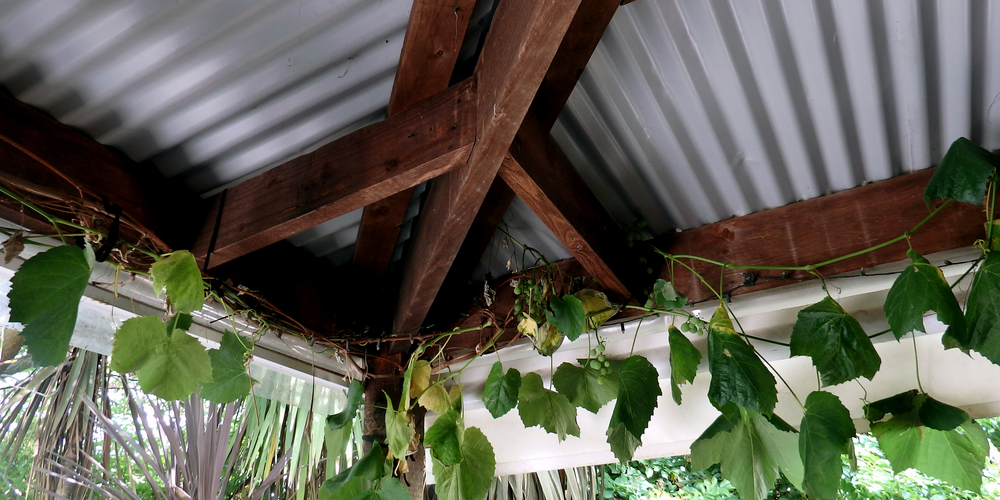 If you are a fan of industrial-chic design, you should think about tin roofing. This solution might be slightly more expensive than the others in this guide, but it will be more durable. If necessary, don't forget to leave some openings for extra ventilation.
Wood Pergola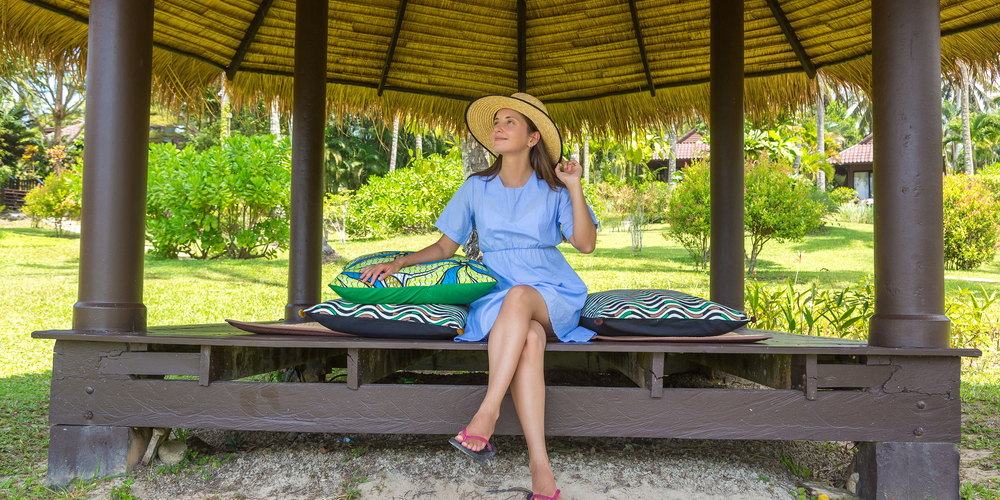 Wood is a versatile material. And you can make stunning designs with it including decking, gazebos and pergolas. You can keep it raw and natural by using logs or creating a double-sided cover to increase shade and privacy.
Or install wood planks: it is like building a deck on top of your pergola: use boards that will last outside (wood or cedar are perfect!).
---
Pergola Cover Ideas: The Bottom Line
There are plenty of pergola cover ideas: all you have to do is get the inspiration you need and put the recommendations into practice. Don't be afraid of being creative.
The goal is to make something that will help you enjoy your outdoor space!
Related Article: Wooden Fence Ideas