Succulents are fleshy plants that thrive in dry, humid conditions and need little water. They have similar needs to cacti and shouldn't be overwatered. If the leaves of your succulent have started to fall off, this may be a sign that you've overwatered your plant. Succulents only need a little bit of water every couple of weeks. The exact amount of water required will vary depending on the size of your plant.
If you overwater a succulent, the leaves will look translucent and will feel a bit spongy. If you continue to overwater your succulent in the long run, it is likely to go rotten. The good news is that if you have overwatered your succulent, you may be able to save your plant. Let's look at how to identify and save an overwatered succulent.
---
Overwatered Succulents Can Be Revived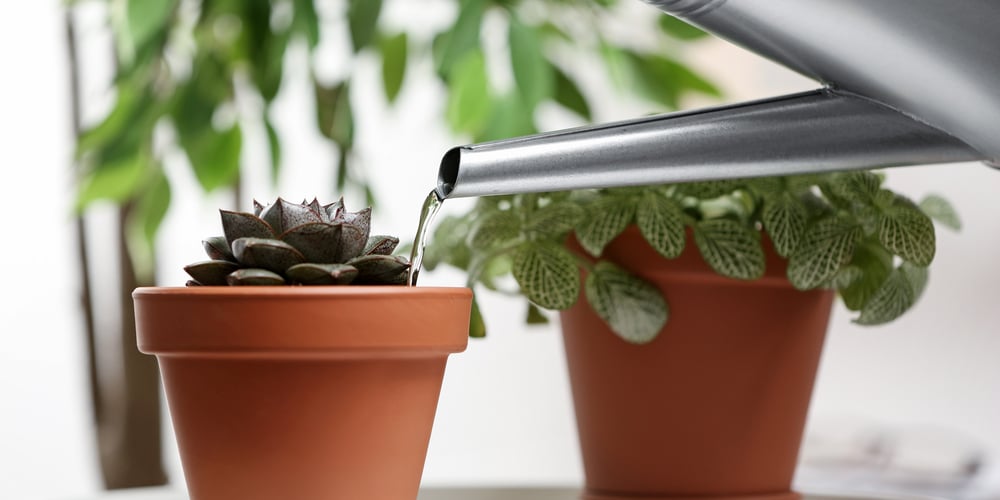 Overwatered succulent can be revived as long as you give them the correct care. Perhaps surprisingly, even if your succulent has already started to go rotten, there is still a chance that it can be saved.
If your plant is too rotten and has already started to die, you can take off a healthy leaf and propagate it to grow a new plant. Whether or not your succulent plant can be saved depends on the extent of damage it's suffered. It's a lot easier to save a succulent early rather than waiting until it has started to rot.
---
How to Tell If Your Succulent Has Been Overwatered?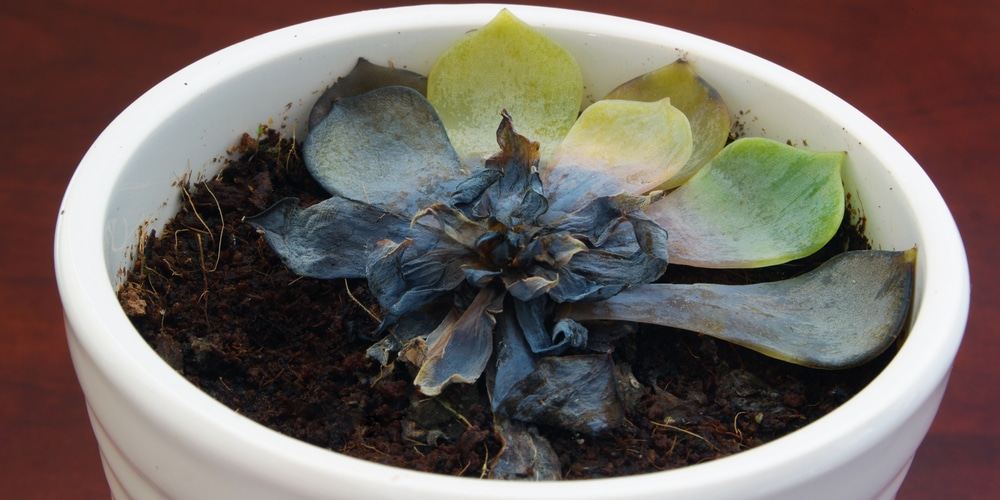 When a succulent is overwatered, there are some obvious signs, which you should look out for. An overwatered succulent will change appearance. The main change is likely to be that the leaves look and feel different.
Overwatering causes succulents leaves to become soft and squishy. They will also start to turn a lighter color and will eventually look translucent. It's also worth noting that the symptoms your succulent displays will depend on what type of succulent you have. Many species will become lighter when overwatered but won't look translucent, while others will turn brown and fall off.
The symptoms suffered by succulents that are underwatered are also often very similar to those that are overwatered. Researching your succulent and providing it with the correct care and attention will allow your plant to remain healthy and thriving well into the future.
Another common sign that you've overwatered your succulent is that its leaves will be more fragile and likely to drop off if they are touched gently. The bottom leaves of your plant will be the first to be affected, and if overwatering continues, the upper leaves will also be affected.
An overwatered succulent will have an unwell appearance. This will happen if the plant is either receiving too much water or is in water-logged soil, which cannot dry out effectively.
---
Underwatered Succulent vs. Overwatered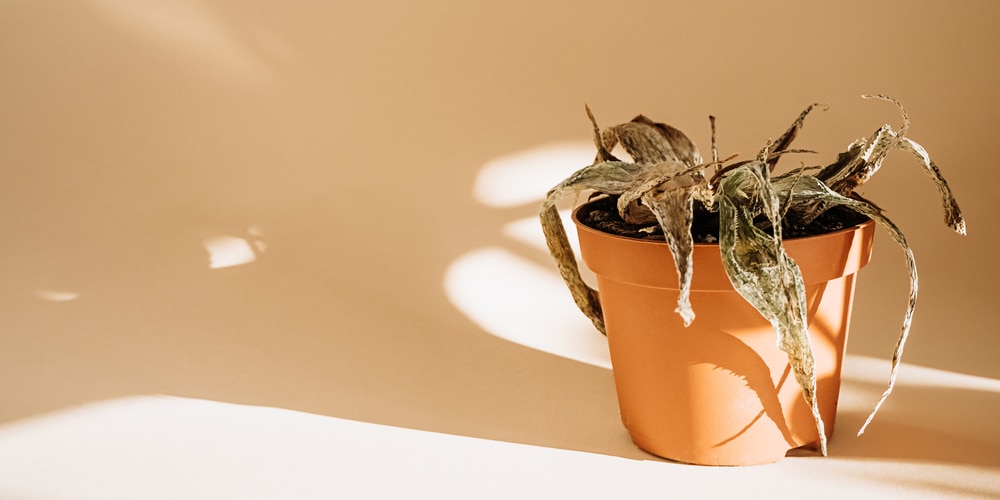 If your plant doesn't look well and has leaves that are wrinkled and deflated, this is caused by a lack of water. Underwatering will make a succulent have leaves that look flat and slim. The plant and soil will look and feel very dried out.
---
Healthy succulent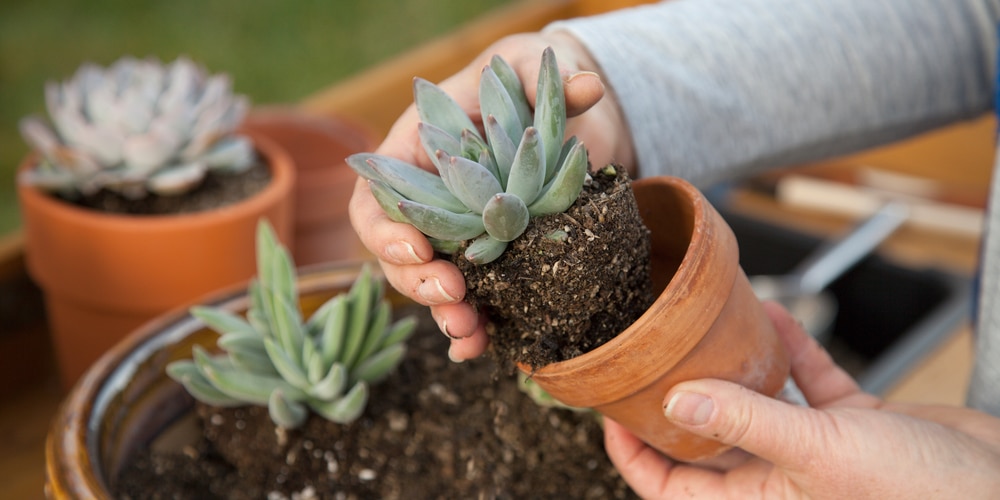 A healthy succulent will look like it's thriving. It will have healthy leaves which are firm and fat. The soil should feel slightly dry but will still be providing the plant with enough water and nutrients.
---
Saving an Overwatered Succulent
It's best to act as soon as you notice that your succulents have been overwatered, as this will help limit the damage. Don't leave your plant sitting in soggy, waterlogged soil, which will likely cause the plant to rot. There will be a higher chance that your succulent can be saved if you act fast.
Unfortunately, if your plant has already become rotten, you may not be able to do anything about it. If your plant isn't rotten and still looks in reasonably good condition, it can be saved using the following method:
1. Extract the plant from its pot
The first thing to do is to take your succulent out of its pot and remove all the soil from around its roots. You'll need to be very careful when doing this, as succulents' roots are often small and delicate. Try not to break the roots.
2. Keep the plant dry
It would help if you aimed to keep the succulent plant dry for between three days and a week. Lay the plant on a piece of tissue or towel and leave it to dry out. Your succulent should be kept somewhere dry and bright but in a place that isn't in full sun. Too much sunlight can burn your plant or cause it to shrivel up and die.
3. Replant your succulent
Once your succulent plant has had a chance to dry out, you can replant it. It's a good idea to add a layer of small stones or gravel to the bottom of your plant pot to help with drainage. Then use a well-draining potting mix; you can even buy compost which has been specifically designed for growing succulents and cacti. After planting your succulent, avoid watering it straight away. Instead, wait one week for your plant to settle down and establish itself. You can then provide a small amount of water. Be careful not to overwater your succulent again.
4. Drying out a wet succulent
If your succulent plant has only slightly been overwatered and has only lost one or two leaves, you may be able to leave it to dry out without repotting it. Leave the plant for a couple of weeks and then touch the soil to check that it's completely dry. If it's dry, you can water your plant in small amounts; however, if it's still wet, the best thing to do would be to report the plant.
---
Conclusion
If a succulent plant is overwatered, it's likely not the end of your plant. If you carefully remove the wet soil, let the plant dry out, and replant it, your succulent will probably survive. Most species of succulents are resilient plants that can be saved.
If your succulent has lost some leaves and looks a bit bald due to watering, don't worry, as, in time, it will grow new leaves. New growth is an indication that your plant has completely recovered.