We rarely stop to think about it, but the type of fence we choose says a lot about our property. After all, it is one of the first things people notice when getting to your house.
And no one likes to make a negative first impression. So put some effort into making your fence creatively. The right choices can considerably increase the aesthetic of your property.
For people that like DIY, engaging in these projects can be exciting. However, you might need some help to start. If you need some fence gate ideas, look no further! Keep reading this essential guide to learn about our favorite gate ideas and take inspiration to redesign your gate or create one that suits your taste (and needs).
---
Why Should You Install A Fence Gate?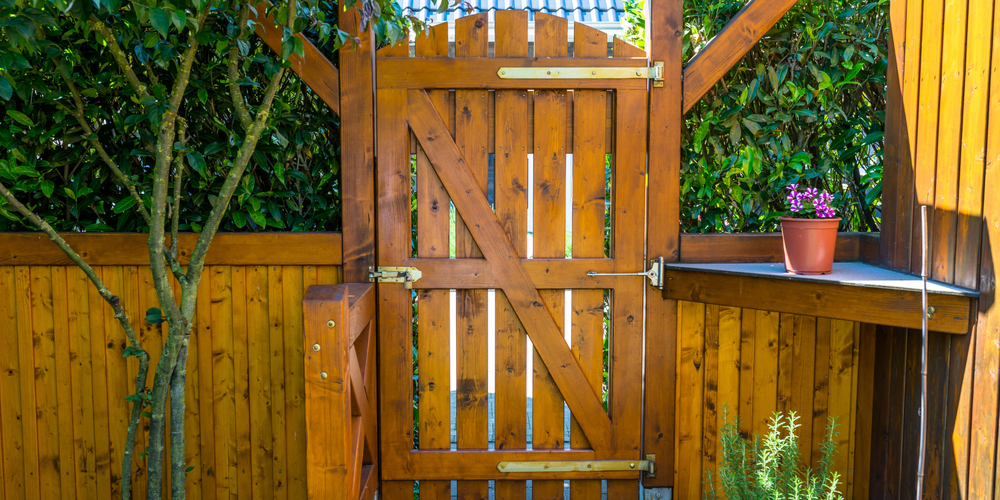 Before we get started, you might need some clarification about fence gates. Let's begin by saying that these structures are usually more durable than regular house gates.
Fence gates are open or closed barriers that might function automatically or manually. These structures might increase the appeal of your property by making it more attractive and should last for at least a couple of decades with little maintenance (if you invest in good quality material).
Plus, they might make your house safer and restrict access to unwanted animals (or humans).
There are several fence gate options you can select for your home. Wooden gates can add a classy and elegant look to your property. But if you are looking for something more durable and versatile, you should consider aluminum, PVC, or iron.
Jump to the following sections to get some inspiration on fence gate ideas you might apply to your property.
---
Fence Gate Ideas
Classic But Stylish Wooden Fence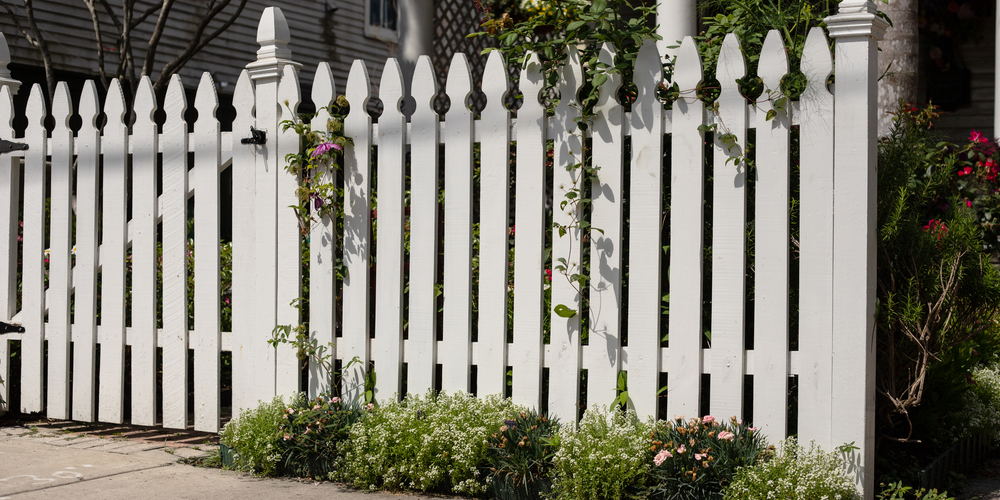 The traditional fence gate is not complicated but aesthetically pleasing. You can recreate a classic look by using cedar wood.
Make sure it fits with the appearance of your garden for the best results. Or you can make a white picket fence to make it slightly more elegant without being too visual.
Don't be afraid of being creative: you can make your unique and intricate. Don't stop at the basic designs, but explore your options.
Add Metal to Create Some Contrast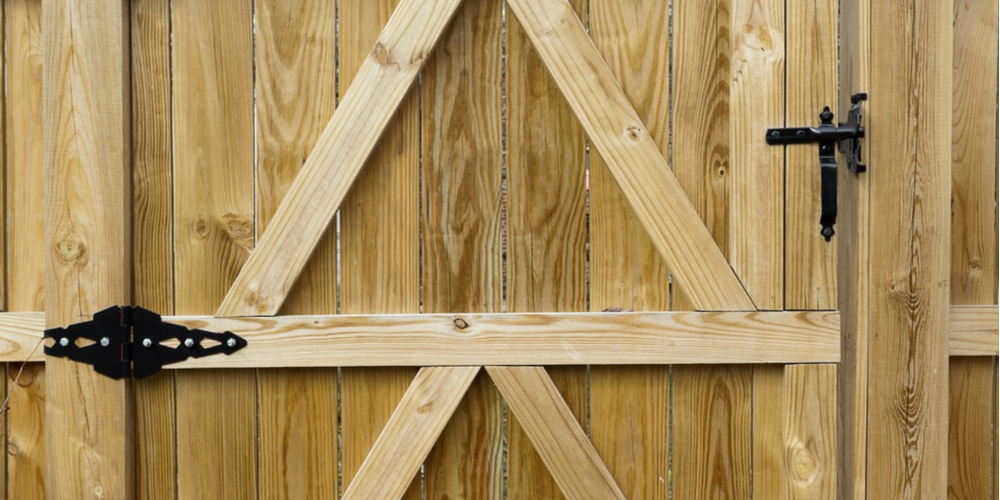 Alternatively, you can use your wooden fence gate to create a contrast and make a statement entrance to your house. Adding metal hinges might give an elegant touch to your gate fence.
You can drill a small window and add a metal decoration to make your property regal. Or you can make your gate minimalistic (and still attractive) by adding horizontal wood boards to a metal structure.
Hybrids of wood and metal can look sleek and elegant if you know how to build them.
Rustic Fence Gate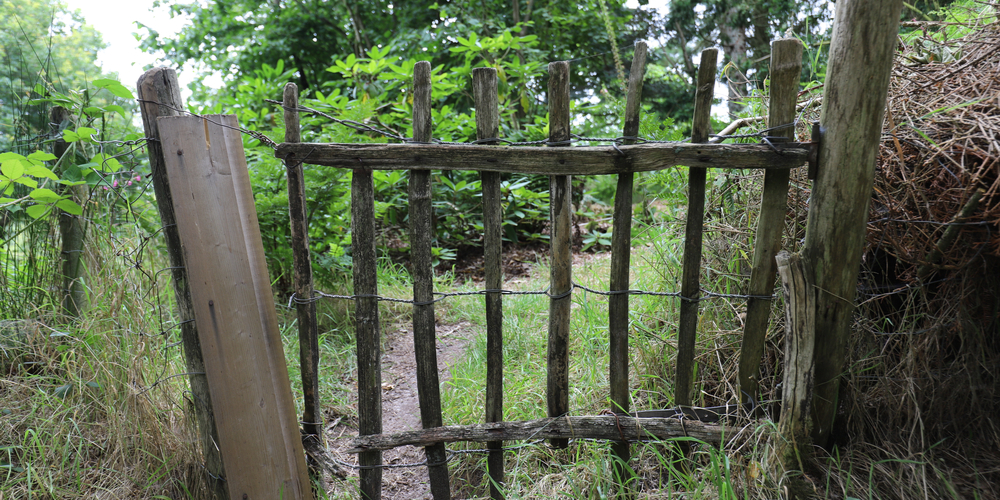 Not everyone likes modern looks. And there is nothing wrong with that! If you prefer a rustic look, don't worry. There are several options at your disposal!
You can upcycle old pieces of wood and repurpose boards you no longer need to add a mellow vibe to your entrance.
Once again, the key here is to be creative. Use what you have on hand to give your fence a natural yet appealing look.
You can even use old doors to create a colorful fence and add a unique touch to your house. After all, anything could turn into what you need if you know how to value the materials surrounding you!
Wood Lattice for A Lush Fence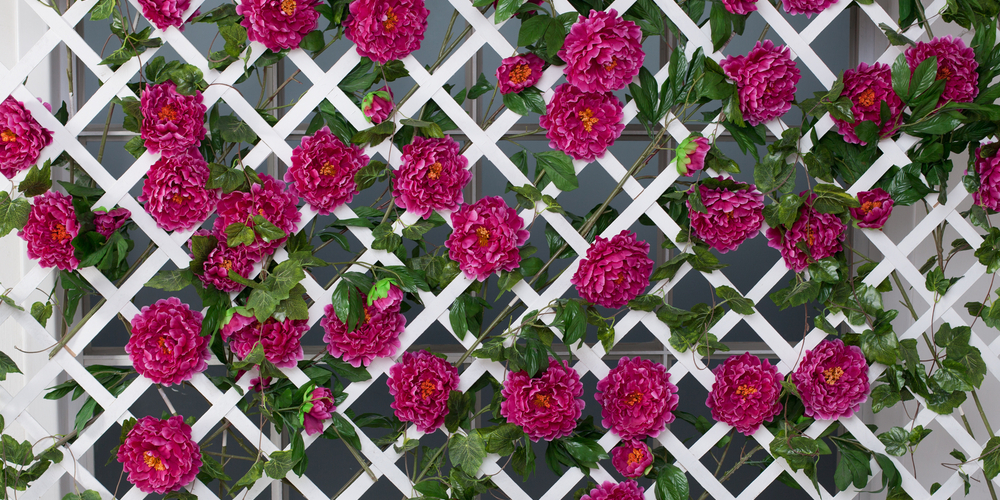 If you have plants around, consider building a wood lattice fence. With proper care, in a few years, climbing flowering plants will grow around this structure and recreate the setting of a fairy tale in your house!
This solution works wonders if you have rose bushes and vines and allow them to grow wild. The lush greenery will make entering your property a magical experience every time.
You can leave the structure in its natural cedar color or paint it the way you prefer.
Modern Metal Gates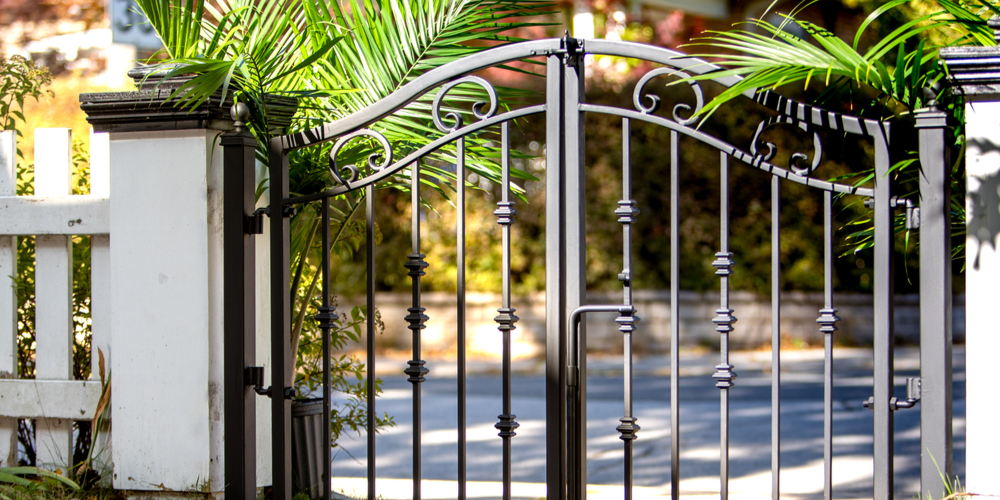 If you value efficacy and your safety, your best option is probably to build a metal gate. The design can be basic: use vertical louvers to increase privacy while allowing adequate airflow.
Or play with the decoration: contrasting metal with stone can make your property look instantly fancy. Steel is an excellent option to guard the perimeter of your property: you can play with patterns or keep the structure simple.
Consider working on metallic frames and creating attractive designs. Also, metal fence gates are low maintenance and durable: all you need if you want to make a long-lasting investment for your home!
---
Make Wrought Iron Fences Great Again!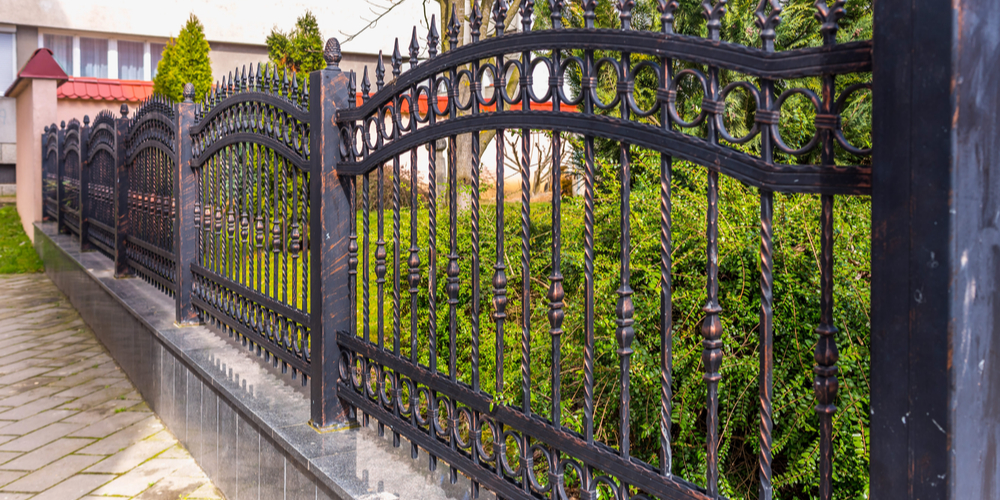 Wrought iron fences are durable options, but that doesn't mean they have to be boring!
You can play around with their design (and color) and create a structure that complements your property (and your style). Again: be creative: you can add decorations to enhance the looks of your fence.
Black or White?
Wood picket fences are probably an image that comes to your mind when picturing a traditional home. And the classic color most homes use is white. Or they keep them natural and not paint them. But what if you made it black instead? Well, you'll be surprised at the results!
A black fence can help you make a statement about your property. And if you like minimalistic design, you'll fall in love with big and bold fences. Consider investing in a sliding gate frame to make your yard sleek and elegant. Or match it to the floor for a stunning effect.
---
The Bottom Line: Fence Gate Ideas
This essential guide should help you get some inspiration on the structure and materials you should consider to build an attractive fence gate for your property.
You can also plant arborvitae along a fence line.
While wood is one of the more traditional options, you can use other materials to spice your property. If you like sturdy looks, play around with aluminum or wrought iron.
PVC is perfect to be slightly more creative while building a durable structure that can resist various weather conditions without getting rusty.
Ensure you pick the design and material that works best for your property and landscaping. Don't be afraid of experimenting!
Related Article: Can You Put Up a Fence in Winter?