Dragonflies are fascinating creatures, and if you create the right environment, they can be beneficial for your yard as they'll eat small insects. Rearing dragonfly nymphs is also very interesting and educational for your children. You can buy dragonflies online, but you'll need to visit a specialist website (we've listed the top 5 options below). After purchasing them, you'll be able to watch the dragonfly nymph grow up and then release them into your yard.
If you've ever wondered if you can you buy dragonflies online, Read on; this article will tell you everything you need to know about buying dragonfly nymphs online.
---
What are dragonflies?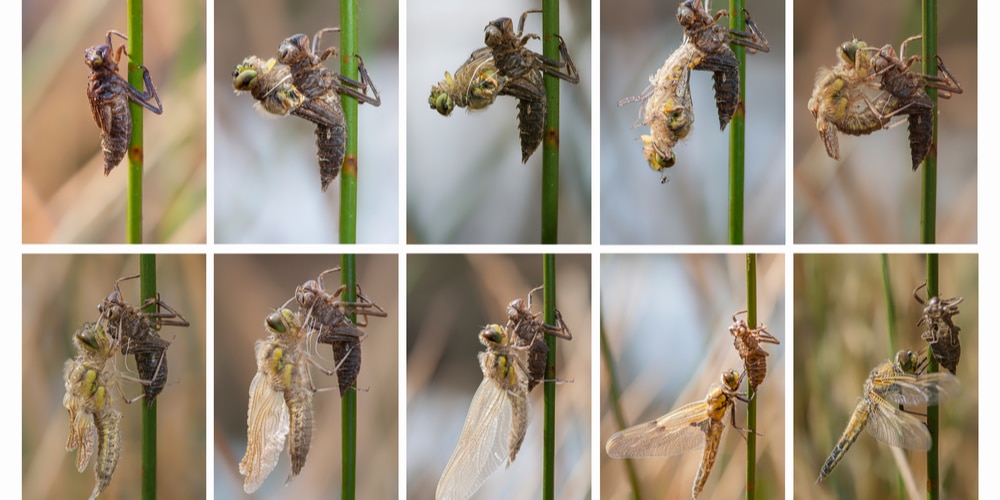 Dragonflies are beautiful creatures that come in various colors and are among the fastest flying insects in the world. They can fly relatively fast compared to other insects as they have four wings and a streamlined body. Dragonflies are predatory insects that use their speed to their advantage when catching smaller insects. They take years to develop into fully grown adults.
Most gardeners love dragonflies and want to attract them to their garden, as they are nice to look at and help eliminate insects. Dragonflies hunt and eat mosquitos as well as other insects and help to stop your yard from becoming infested with small insect pests. They are a great natural pest control option which is better for the environment than using chemical pesticides.
Dragonflies live 4 Years as a nymph and 3-6 months as adults.
---
Companies that Sell Dragonflies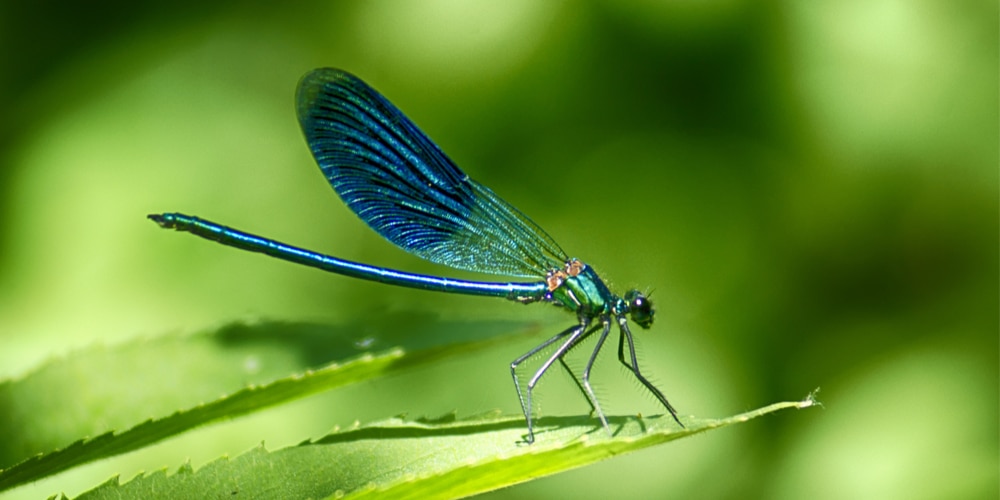 Perhaps surprisingly, there are a few companies that sell dragonflies to the general public, which can make it difficult to buy them. Companies such as Niles Biological and Ward's Science sell nymphs for around $30 for a pack of twelve.
t's worth noting that while dragonflies can be bought online in some countries or states, it's illegal to introduce them to your yard without first getting permission from the local authorities. Some states only allow certain species of dragonflies to be released, so it's worth reading up on the rules for your state before purchasing dragonfly nymphs. Here are five popular companies that sell dragonfly nymphs online in the United States:
Carolina is a long-running business that's been in operation for about nine decades, and is a great place to buy dragonflies online. It was initially founded by a biology and geology professor who wanted to supply dragonflies and other species to schools and educational establishments.
The company also sells science supplies and has a large selection of things that can be dissected, including owl pellets and preserved sheep brains. Carolina is well known for providing good quality science supplies. The company employs professional staff who are dedicated and passionate about science and education and will answer any questions you may have.
Carolina sells living dragonfly nymphs in packs of twelve for about $30. They can be posted to locations within the states.
Ward's Science is another company that sells materials for science projects. The company has an excellent reputation and is considered one of the best science supply companies in the industry. They stock a large selection of products, materials, and resources and are a brilliant place to buy dragonflies.
You can buy live dragonfly nymphs from Ward's Science for $32 per pack from the website.
Niles Biological Incorporated is one of the leading suppliers of dragonflies. They have an excellent customer service team and are happy to offer any advice you need about dragonflies. They also sell very good quality nymphs that are healthy and likely to thrive.
Niles Biological is based in Sacramento (CA) and has been running since the late eighties. It was started by Robin and Ted, who have played a significant role in developing science education. If you're searching for dragonflies from this company, you'll need to look under pond supplies on their website.
Plant Natural was started in 1991 and sells good quality natural products for the home and garden. The company stocks a large selection of products, including live dragonflies and other beneficial insects. They offer free shipping to the US on anything that you buy from their website.
Avantor is a Fortune 500 COMPANY that stocks an extensive selection of products for the education and healthcare market. They sell to customers worldwide and offer live dragonflies directly from the website.
---
Attracting dragonflies to your yard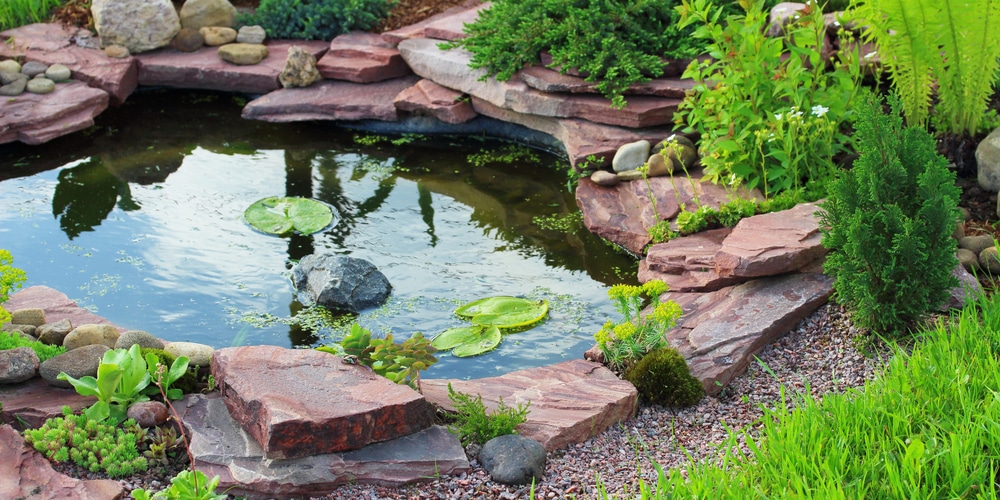 If you don't fancy buying dragonfly nymphs and waiting until they grow up before you can release them, there are many things you can do to attract dragonflies to your yard. Following these tips will also help encourage the dragonflies you've bought to remain in your yard.
Build a pond or water feature in your yard
Dragonflies love to live in damp locations and can often be spotted hovering over ponds or rivers. To attract these insects to your yard, you may like to build a pond or have a water feature installed. Dragonflies live and hunt near water, so adding water to your yard will create the perfect environment for them to flourish. Ensure that the pond is at least two feet deep.
Grow vegetation near your pond water
Dragonflies like to have vegetation surrounding the water or even growing in the water. Choose water-dwelling species, as these will encourage dragonflies to lay their eggs and will be the perfect habitat for nymphs to grow up in. Dragonflies love emergent vegetation best, but you can also plant marginal vegetation. The insects will hide, lay eggs, root, and perch on the plants.
Grow pollinator plants
You can also grow pollinator plants that produce pollen. Flowers will help to attract other insects to your garden, and the dragonflies will hunt and feed on them. Ensuring that the dragonflies have a good food supply will mean that they'll stay in your yard.
---
Conclusion: You Can Buy Dragonflies Online
Dragonfly nymphs can be purchased relatively cheaply from many online companies. It's interesting watching dragonfly nymphs grow up, and if you create the perfect environment for them in your yard, they're likely to hang around and breed.
Building a pond, installing a water feature, and growing the correct vegetation and pollinator plants will allow you to have dragonflies in your yard for years to come. You may even find that dragonflies are attracted to your yard without having to buy the nymphs.
Dragonflies are not only interesting to watch and beautiful, but they are also a natural pest controller. This is great if you have an insect infestation in your yard.