There are many different varieties of grasses available. If you're planning to sow grass seeds or lay new sod, you may be wondering which type of grass to choose. Zoysia is a warm-season grass that is hardy and relatively heat resistant. It grows well in sunny and shaded yards and is very low maintenance.
St Augustine grass is another warm-season variety that's a popular choice amongst homeowners. It grows well in hot regions as its drought resistant and forms thick clumps. This grass is also weeds and pest resistant as it's fast-growing and can crowd out the most common broadleaf weeds. Let's compare Zoysia vs. St. Augustine to help you decide which is best for your yard.
Zoysia vs St Augustine
Zoysia and St Augustine are both warm-season grasses that are similar growth rates and care needs. They grow well throughout the spring and summer months and become dormant in winter. Zoysia is hard wearing and can cope with a lot of traffic, making it great for families with young children and pets.
What is Zoysia grass?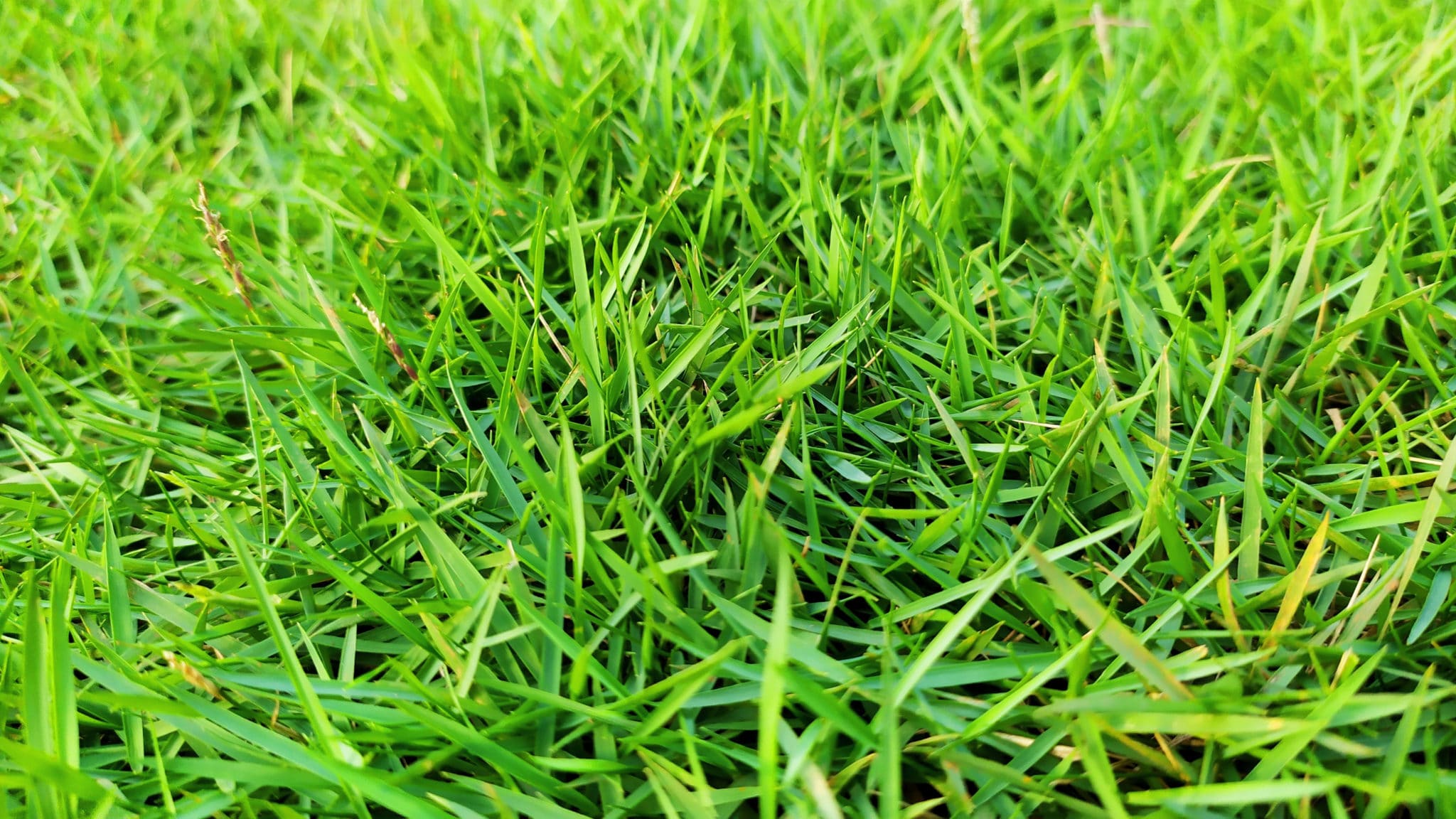 Zoysia is a thick perennial grass that thrives in various soil, light, and climate conditions. It's a hardy variety that's popular and used to create lawns in yards with high traffic. This grass is easy to care for and can grow in the full sun or partial shade. It's also relatively pest and disease resistant.
What is St. Augustine grass?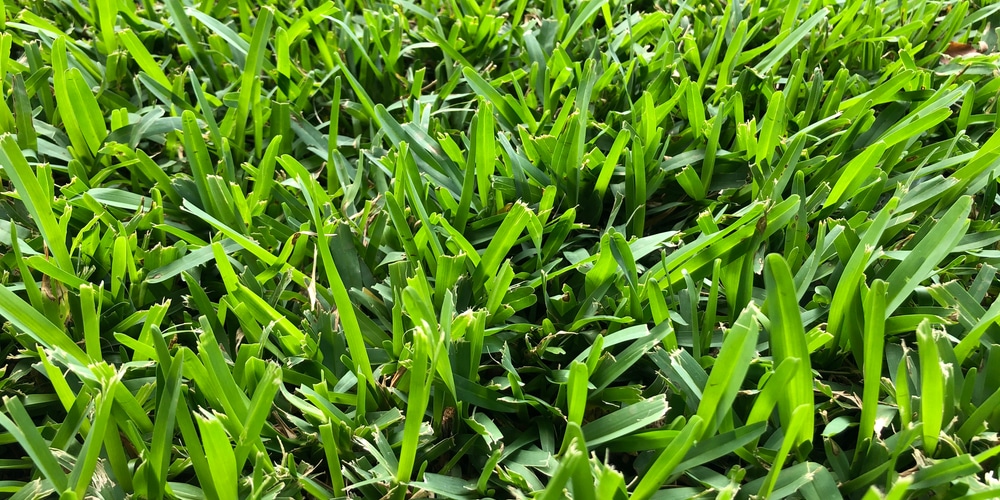 St Augustine grass has runners and forms a thick carpet of grass. It's a popular lawn grass for many homeowners in southeastern America and is common in areas such as Texas and Mexico. It's also found growing in South America. This grass can withstand heat and is relatively drought resistant.
Zoysia vs. St. Augustine: Comparison
Zoysia vs. St. Augustine grasses is pretty similar when it comes to care and drought resistance. There are some significant differences between these two varieties, mainly their appearance. Zoysia generally has a lighter green color than St Augustine, although it depends on which variety you plant. St Augustine also has wider blades and a coarser feel than Zoysia.
Climate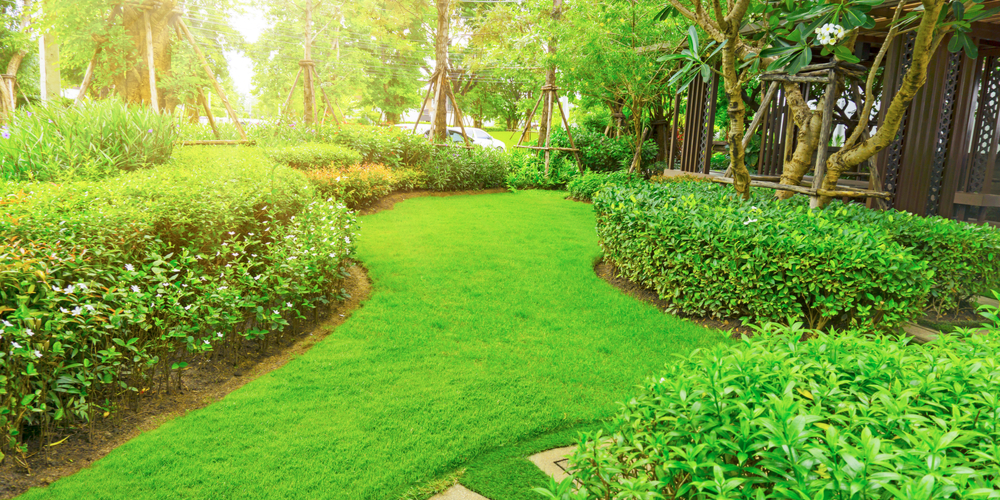 Both Zoysia and St Augustine thrive in warm, dry climates and can also cope with scorching weather. They are both reasonably drought-resistant but should be watered frequently. Zoysia is more likely to survive a drought than St Augustine. When Zoysia grass isn't getting enough water, it will start to turn yellow and go into dormancy. This is a natural mechanism to help the grass survive. It will then return to its green hue when it receives enough water.
In comparison, St. Augustine can retain its color during a drought. However, if it's not watered for too long, it will start to turn brown. This is an indication that the grass is dying rather than becoming dormant.
These grasses also both do well in milder and wetter climates.
Soil Type and pH Range
Zoysia and St. Augustine both do well in various soil types. Zoysia grows well in soil that's sandy, clay-like, or loamy, while St. Augustine performs a soil that's either loamy or sandy. St. Augustine can cope with higher levels of salt in the ground, which is why it is commonly seen growing in coastal locations. Zoysias only has a moderate tolerance to salt.
Zoysias grows best in soil that has a pH range of between 5.8 and 7.0. This variety of soil is also more resistant to waterlogging and can cope with poor drainage. St. Augustines needs well-draining soil with a pH range of between 5.0 and 8.5.
Care and Maintenance
Both types of grass require about an inch of water a week, including rainfall. You'll find that your lawn also needs to be regularly mowed, no matter which grass you plant. It's recommended that zoysia grass is mowed to a height of between 0.5 and 2 inches, while St. Augustine can be cut at the height of 2 to 4 inches.
Zoysia vs St Augustine: Conclusion
Zoysia and St Augustine are both excellent grass choices, and it often comes down to personal preferences as to which you choose. Zoysia is slightly more popular than St Augustine as it's hardy and able to repair itself. St Augustine is great if you live on the coast as it can cope with colder weather and tolerate sandy soil with higher salt levels.