Using your senses can help you determine how healthy your yard is. Touching, smelling, and seeing how your plants are doing is essential to take proper measures for their growth. Soil, in particular, is a crucial element for growing thriving plants. And it shouldn't give off a foul smell. Bad odor is usually the symptom of something off with your soil. Unhealthy conditions might halt your plants' growth, attract pests and diseases, make your plant more vulnerable, and ruin the aesthetic appeal of your garden. So, maintaining your substrate healthy is crucial for growing thriving plants in your garden. This article will answer the question,'why does my soil smell like sewage?'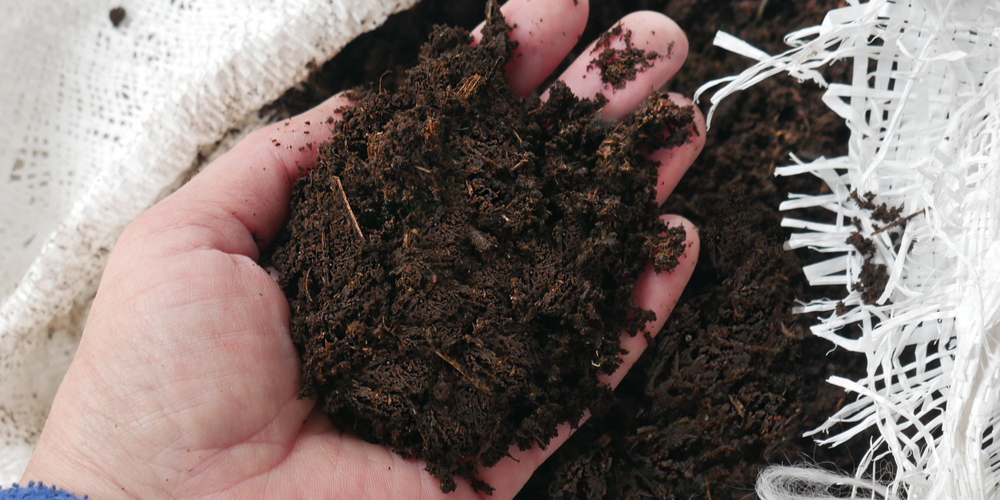 A healthy substrate should produce a fresh and earthy odor, not too strong and not unpleasant. But what if your soil smells like sewage? What might be causing that, and what could you do to limit the problem? Keep reading to find answers to these questions and ensure your garden is suited for the growth of plants.
---
Why Does My Soil Smell Like Sewage?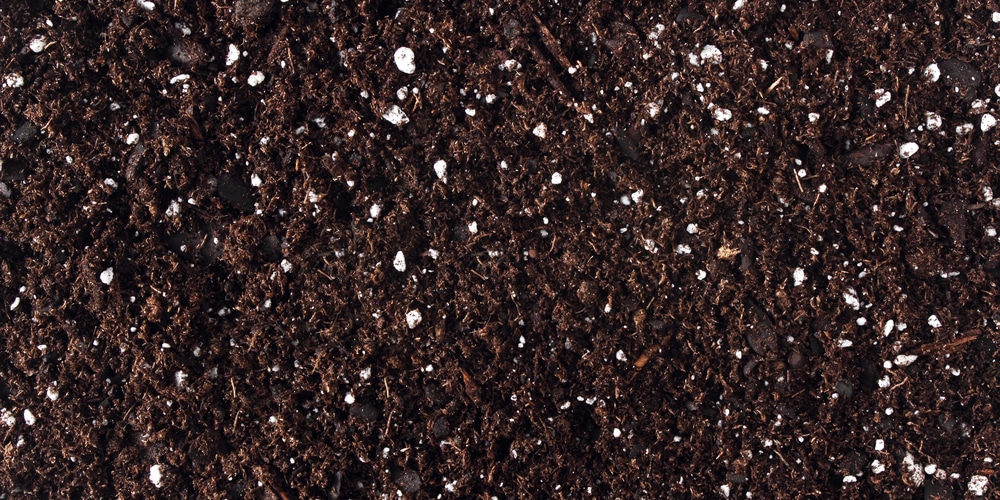 Three main reasons are causing a foul odor in the soil: overwatering, poor drainage, and inappropriate oxygen content in your substrate. Don't forget that plants need water, sunlight, and nutrients to carry out photosynthesis and grow. Without them (or with too much of them), they will struggle to survive.
Plants like to consume nitrogen, phosphorous, and potassium and soil is the carrier through which a plant's roots absorb all it needs to thrive. If the conditions are not optimal, your friends are likely to suffer. But what causes soil to smell like sewage?
Clay substrates
If you have clay substrates, you might be familiar with problems dealing with a lack of aeration (which also causes inadequate water flow) because of the structure of this type of soil. The particles in clay are so small and tight together to negatively affect air and nutrients circulation.
Such conditions will weaken plants and attract bacteria and fungal infections, which might compete with your greens for nutrients, causing them to struggle for survival. The accumulation of organic matter releases an unpleasant odor that indicates you must do something to improve your soil's conditions.
Such a situation might happen in any soil due to overwatering. Indeed, too much water causes the substrate to compact and reduces the number of air pockets available, resulting in anaerobic conditions (meaning lacking in oxygen).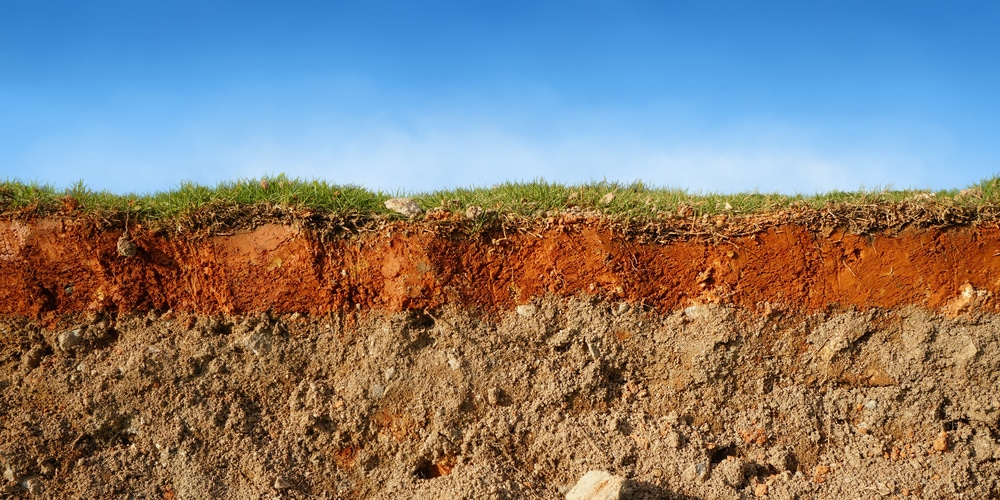 The conditions minimize the activity of healthy microbes (necessary to provide your plants with the nutrients they need to thrive) and attract anaerobic bacteria. These are usually harmful to your plants and produce a sewage-like smell. Poor drainage, overwatering, and compact soil can all cause anaerobic conditions. To prevent that, consider removing moss, breaking up the ground by adding organic matter and nutrients, and drying your soggy substrate.
What to do if your soil smells
If you notice you have problems with watering, revise your schedule. Plus, add holes to your pot to increase drainage and cut down the water you are currently using to feed your plants. If you think you are overwatering your plants, only add extra water if the soil feels dry. If the top two inches are dry, add more water. If you feel moisture, wait a couple of days more.
Fungal infections
Fungal or bacterial infections might also cause your soil to smell bad. Again, water plays a crucial role here. Soggy soils allow microbes, bacteria, and fungi to contaminate and reproduce. These organisms compete for nutrients with your plants, which struggle to survive.
To solve the issue, look at the roots of your plant. If they are mushy, it is probably too late to save them. Alternatively, you can try to give your plants a chance by moving them to another pot with well-draining soil. Dip your healthy-looking roots in a fungicide solution and trim away the black ones.
Fertilization
Finally, applying low-quality organic fertilizing can also cause a foul smell in the soil. While adding peat, moss, ground bark, or manure to your substrate can improve its nutrient and drainage abilities, applying low-quality products might produce an odor.
That is because such products often contain raw dung. When the matter decomposes, it releases ammonia and hydrogen sulfide, which cause a bad smell.
---
Why Does My Soil Smell Like Sewage?: The Bottom Line
Bad smelling soil is often the symptom of severe issues with your substrate. Avoid overwatering and ensure the drainage is adequate for plants' growth. If you are using fertilizers, make sure they are high-quality products, and don't forget to aerate your soil. If you need to improve the smell of your soil fast, consider adding peppermint, cinnamon, or baking soda.
Related Article: How to Avoid Root Rot by Using a Well Drained Pot