Homeowners across Colorado aim to create a lawn that's healthy, green, and lush. While some people achieve their dream of growing a nice lawn so their family can enjoy spending time outside, many struggle. Several factors make it challenging to develop a nice lawn in Colorado, including the nature of the soil in the State and the weather conditions.
If you live in Colorado, you may like to use Revive on your lawn in the Spring when the grass begins to emerge from its winter dormancy. Revive can then be applied again in the summer to help keep your yard in good condition.
Let's look at when to use Revive on your lawn in Colorado. We'll also tell you about the benefits of this excellent product and help you decide whether to use Revive granules or liquid formula.
---
What is Revive?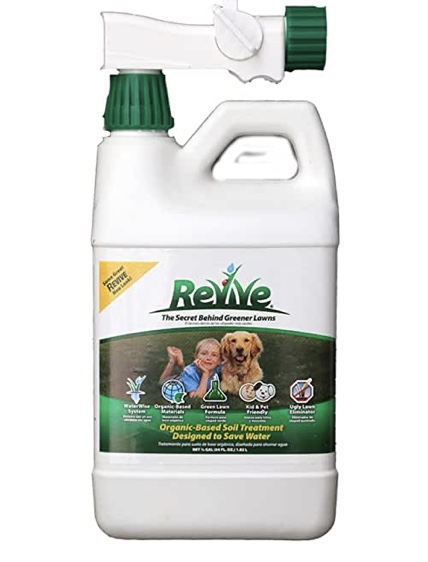 As the name suggests, Revive is a product that feeds your lawn, helping to revitalize and rejuvenate your grass. It can be used on grass that's suffering from common conditions such as drought or disease. It also helps the grass grow well after it's been dormant as it allows water to penetrate deeper into the soil and feed young grass shoots.
Revive is available in either a granular or liquid form. It's an organic-based formula that uses 100% natural ingredients, so you don't need to worry about Revive damaging the environment. Revive contains iron that is important for the health of your soil and grass and organic lignosulfonates, a by-product of wood pulp.
Revive granules can be sprinkled on your lawn and watered in. They are water-activated and will dissolve and begin to work when you turn on the sprinkler, hose down your yard, or it starts to rain.
Alternatively, you can use liquid Revive, which is slightly more expensive and is challenging to apply evenly. Both the liquid and granular Revive will give you the same results. Revive is fast-acting and, once applied, will get to work immediately. You'll likely see a difference in your lawn after just a few days.
Revive Ready-to-Spray Soil Builder, 64 oz
A handy hose-end spray nozzle perfect spot treating smaller areas and can be refilled with the Gallon concentrate
Revive will solve many summertime brown spot problems, breaking up and loosening hard soils and increasing water penetration
Composed of Lignosulfates which is an excellent slow release carbon source for the soil microbes and increases soil cation exchange capacity
Made in United States
---
Here's When to Use Revive on Your Colorado Lawn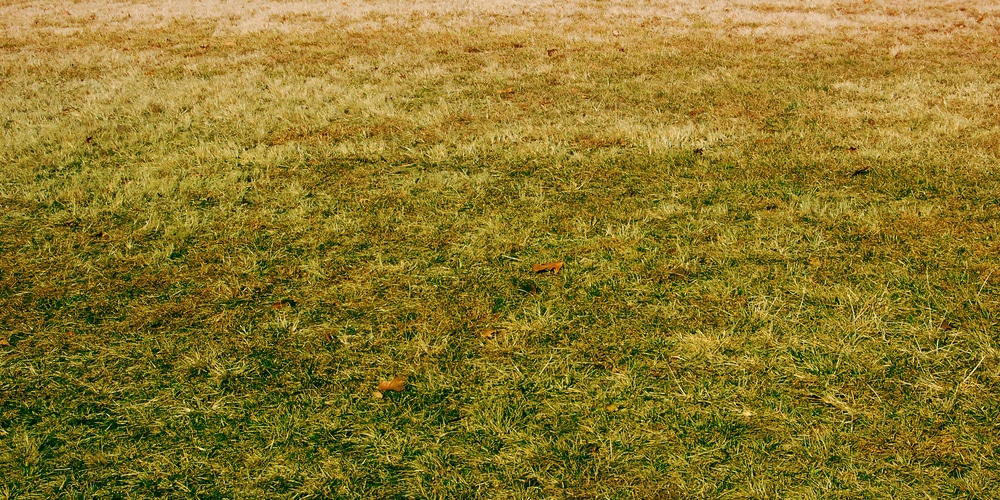 It's best to use Revive on your lawn in Colorado in the Spring. Never use Revive during the winter as the weather is too cold and the grass is dormant. Wait until the weather starts to improve and the grass comes out of dormancy and begins to turn green.
You can also use Revive in the summer to give your grass extra nutrients to support its growth. Using it during warm weather will allow you to achieve the best results. It's a good idea to give your lawn two Revive applications during the Spring and summer as this will help make your grass greener, thicker and healthier.
---
Revive Granules vs. Liquid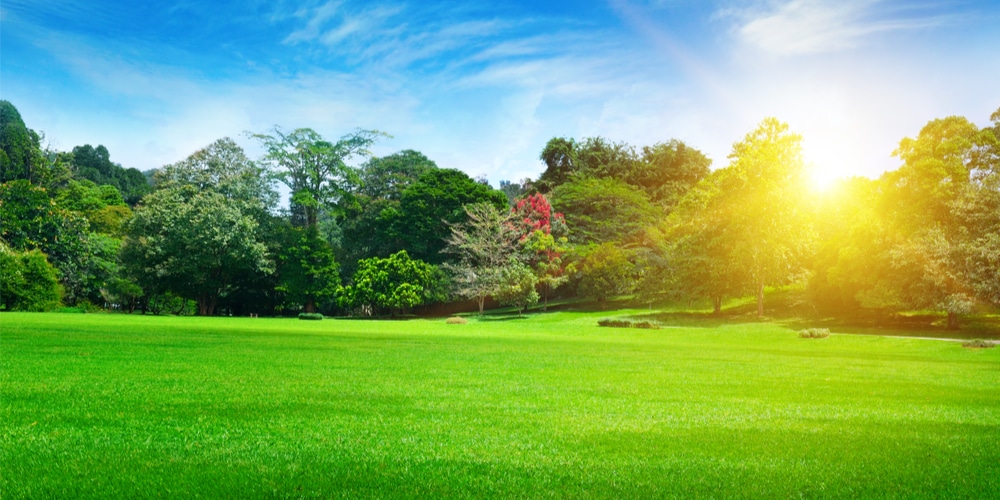 Revive is available in two different application methods, either as a liquid or in granular form. Granule Revive is activated by water after it rains or you water your lawn. This method is commonly used by homeowners who want to be sure of an even spread of the product. It's straightforward to use, and you don't have to worry about brown patches as you're less likely to miss a spot. Granules are also a lot cheaper and more budget-friendly than the liquid formulation.
The disadvantage of using Revive granules is that you'll have to wait longer before you notice the results, as it can take time for the granules to dissolve fully.
If you choose to use the liquid version of Revive, you'll notice fast results. Your lawn will quickly turn green and healthy. Although liquid Revive is more expensive, many homeowners prefer it as they can use smaller amounts and see almost immediate results. It is, however, more of a challenge to apply liquid Revive on your lawn evenly. Patches may be left that look brown as they didn't get treated.
---
The Benefits of Using Revive on Your Yard
Revive will bring many benefits to your yard if applied in the correct amount at the right time of year. Spring application helps your lawn turn green and healthy and allows it to thrive during the summer months. Revive also helps water to penetrate the soil to a deeper level and allows water to get through the thatch.
Revive also helps you reduce water consumption in your yard as the soil is less likely to become hard, dry, and compact, even during the hottest weather. Your soil will hold onto more water between irrigations. This is great if you live in an area of Colorado that is prone to drought and severe heat or if watering restrictions are put in place.
The formula includes iron that can help eliminate brown patches and thicken your grass and turn it a healthy dark green.
Revive can also help to reduce water runoff in areas that are sloped. It allows water to penetrate deeper into the ground and reduces the amount of water that evaporates while watering. Revive also facilitates the movement of fertilizer, allowing it to get to the deepest of grassroots. Your lawn will benefit from supplemental iron all the way through.
---
Conclusion
As you can see, using Revive on your lawn in Colorado will bring many benefits. It's also a great product to use in many other areas across the United States and is particularly useful if you live somewhere where drought is common.
You may be interested in our when to fertilize and aerate your lawn in Colorado.
Revive can help turn brown grass green as it facilitates growth and helps the soil absorb water. While Revive is a great product, it's important that you apply it at the correct time of year. Otherwise, you'll waste your money and time. Give your lawn two applications of Revive, one in the Spring and the other in the summer. This will help you get the best results possible. When applying Revive to your yard, always follow the instructions on the label.
Last update on 2022-10-23 / Affiliate links / Images from Amazon Product Advertising API