Planting sunflowers in Arkansas is a great way to bring a little extra beauty and color to your yard. Sunflowers are easy to grow and make great additions to any landscape or backyard oasis. They can be planted early to mid-spring and flower throughout summer. However, there are some important considerations when it comes to planting sunflowers. Let's look at when to plant sunflowers in Arkansas.
---
When to plant sunflowers in Arkansas?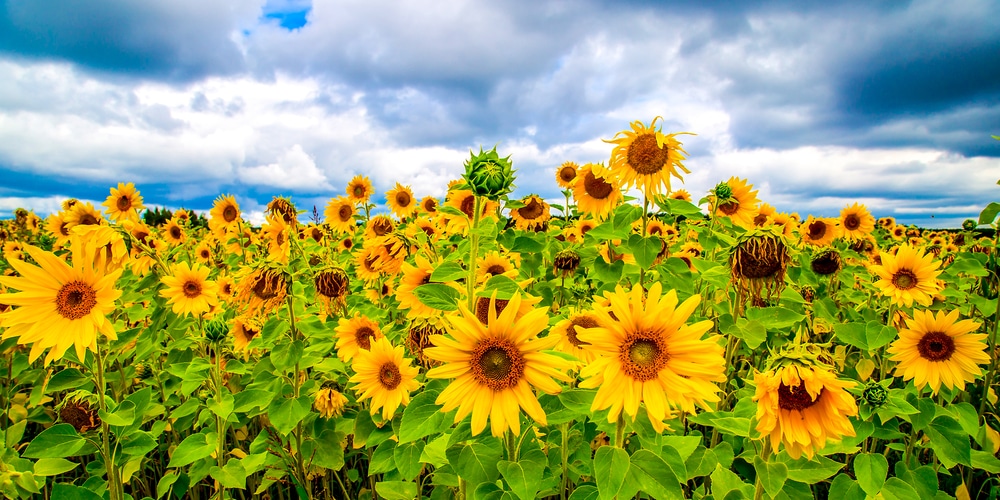 Sunflowers can be planted from March through July in Arkansas. For best results, plant during the last week of April or the first week of May when the soil has warmed, and all danger of frost has passed. It's best to test the soil temperature before planting. Sunflowers prefer the earth to be at 50F (10 degrees C) before planting. This will allow them to grow throughout the spring and produce beautiful flowers in the summer months.
Sunflowers generally bloom within one to two months of being planted. Here are some tips and tricks for getting the most out of your sunflower planting experience in the Natural State.
Plant in fertile soil
Make sure you have good, fertile soil for your sunflowers; add compost or mulch if necessary to ensure the best growth. You should also ensure the earth has adequate drainage as the seeds won't germinate in waterlogged soil.
Sunflower roots need plenty of room to grow, so you'll want to plant your seeds about 12 inches apart.
Water regularly
To keep your sunflowers healthy and blooming, water them regularly throughout the growing season. Sunflower seeds need to have a warm, moist environment to grow.
Mature sunflowers still need to be watered and prefer at least an inch of water per week, especially during periods of dry weather.
Plant in groups
Planting your sunflowers in clumps or groups can help protect them from wind and other elements. They will also create a stunning visual effect when they are all in bloom.
---
Deadheading and harvest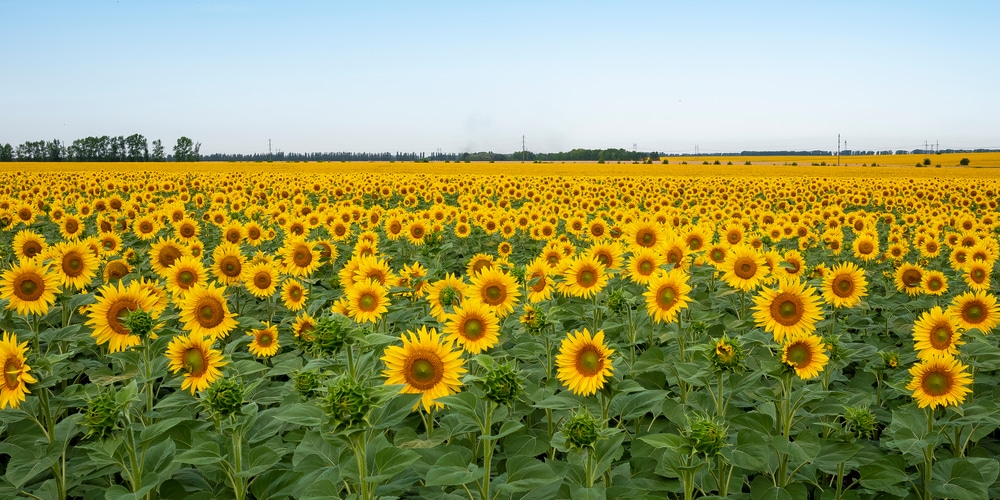 To encourage more blooms and a more extended flowering period, you should deadhead your sunflowers by cutting off the old flowers as soon as they have finished blooming. This will also help keep the plants looking neat and tidy.
If you are growing sunflowers for their seeds, these can be harvested in the late summer or early fall. Wait until the late summer or early fall when the flower begins to drop its petals, and then use garden shears to cut off the flower head. You can then remove the seeds.
When planning your seed harvest, you'll also need to keep an eye on the weather forecast. Sunflower seeds need to be harvested while the weather is still nice; if there's been a lot of rain, the seeds may start to rot.
Sunflower seeds can be eaten raw or roasted. They are also commonly added to skin care products and herbal medicines.
---
Conclusion
Following these tips and tricks will ensure you have a successful sunflower-growing experience in Arkansas. With the right care and attention, your sunflower garden will be a beautiful addition to your yard.