Having the right lawnmower can help you save time and effort. That's why you want to buy the best mower for your yard.
If you have just purchased a new home that comes with a massive 2-acre lawn, it is apparent that you want to stay on top of maintaining your lawn.
After all, a well-maintained lawn adds to the look of your house. Before making the final decision on what mower to buy, you want to make sure that it is better suited to mow such an extensive lawn.
Well, while there are many factors to consider when purchasing a mower, riding mowers are more practical for extensive yards because you don't have to walk or push the reel manually.
For a 2-acre lawn, it is best to pick a riding mower with a deck between 42 and 48 inches wide. This post will cover more on lawnmowers, emphasizing mowers for a 2-acre lawn.
---
What size mower is ideal for 2 acres?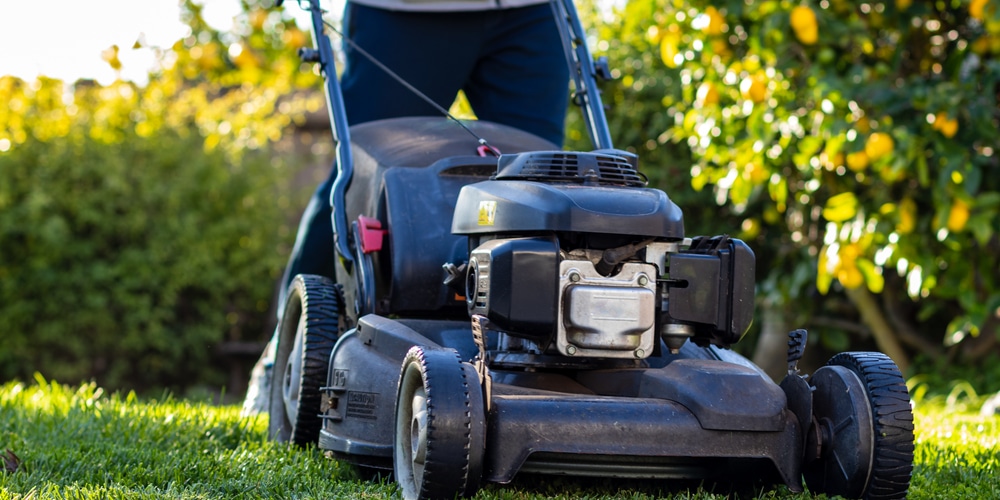 When it comes to taking care of your lawn, you want to ensure that the grass is evenly cut. To achieve this, you need a mower that can effectively handle the task. Thankfully, lawnmowers come in a wide range of sizes and types suited for different sizes of lawns.
For two acres of lawn, you will need a riding mower. Riding lawnmowers are invaluable and highly convenient tools for mowing considerable large laws as they save you from the hassle of physically mowing the lawn. They come with powerful engines and generally large mowing decks to help mow your lawn in a jiffy.
That said, when choosing a mower for your 2 acres of lawn, it is best to choose one with a 42-inch to the 48-inch cutting deck. The best option for you depends on the slope of your yard, the obstacles on it, and other key factors.
---
Choosing a lawnmower for 2 acres yard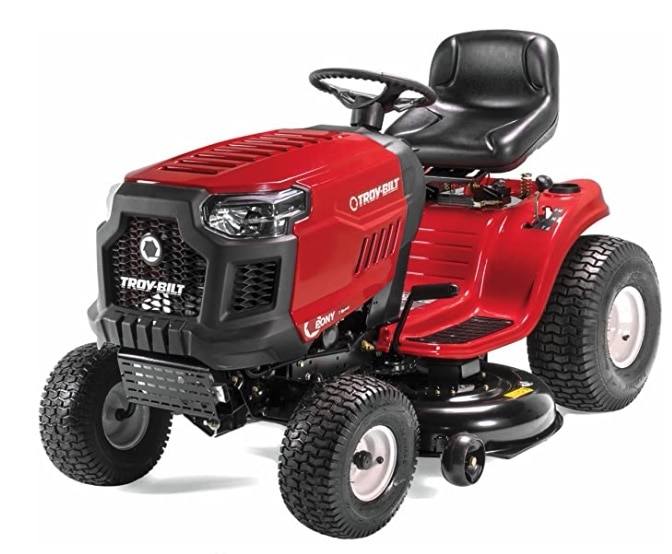 Two acres of lawn is a considerable size, so finding the best mower requires some in-depth consideration. There are a whole lot of features and variables you need to work through before making the final decisions.
Here are things to keep in mind when purchasing a lawnmower:
1. Size of your lawn
The size of your lawn gives you a sense of the cutting deck you need. Typically, the larger the lawn, the wider the cutting deck size you need.
For a two-acre lawn, a mower with a cutting deck of 42 to 48 inches is well suited to handle the task.
2. Layout and obstacles
Riding mowers come in three categories – lawn tractor, rear engine riding mower, and zero-turn mower – all suited for different situations.
Zero-turn mowers have front caster wheels for support and are easy to control with two lap bars. As such, they are hands down the best when it comes to controlling a lawnmower.
While you can use any riding mower with a sizable deck for your 2-acre yard, for lawns with obstacles, zero-turn mowers are a perfect choice. They are highly precise and can maneuver easily around obstacles and tight turns, so you will have an easy time mowing.
3. Slope
Even with the same cutting deck size, different mowers may not be equipped to mow plain and hilly terrains with the same efficiency. So, match the terrain on your lawn with the type of mower you buy.
Generally, all mowers will produce desirable results mowing plain to slightly inclined yards. However, for anything that is seriously inclined or hilly, a tractor or rear engine riding mower will handle better. These types of mowers give you more control when mowing.
4. Engine capacity
Engine capacity is one of the most important factors to consider when choosing a mower for your large lawn. For a 2-acre lawn, you need a mower with strong engine power. Generally, any sizable, good-quality mower with engine power between 15 HP to 29 HP will suffice. For hilly terrains, picking an option on the higher end is better.
5. Riding comfort and safety
Generally, riding mowers are convenient because you don't have to walk behind the reel. When buying, you want to make sure that your mower is ergonomically designed to ride comfortably.
Mowing 2 acres of lawn typically takes one hour to more than one and half hours, depending on your mower and obstacles. For this reason, you want to pick a machine with a comfortable seat and back support.
For safety, read the manufacturer's manual before operating the mower, especially on hilly yards with stones.
---
What Size Mower For 2 Acres: Conclusion
Mowing a 2-acre lawn successfully is by no means an easy task. Hopefully, this post walks you through tips to purchase the best mower for your yard.
Related Article: Riding Lawnmower For Hills