Not all plants thrive under the same temperature and climate conditions. That's why it is imperative to know the climate zone of your state and the planting zone you are in before establishing a garden.
For Mississippi residents planning to try their hands in gardening or landscaping, this state has what is known as a humid subtropical climate, characterized by mild, short winters, hot, humid summers, and fairly evenly distributed rainfall throughout the year. As for planting zones, Mississippi includes zones 7b, 8a, 8b, and 9a. These growing zones are clearly shown in the interactive Mississippi USDA hardiness zone map.
Gardeners having trouble interpreting the Mississippi hardiness zone map can visit the USDA website and search their growing zone using zip code.
In this post, you will find more on Mississippi planting zones and the plants that you grow here, depending on where you live.
---
What Planting zone range is Mississippi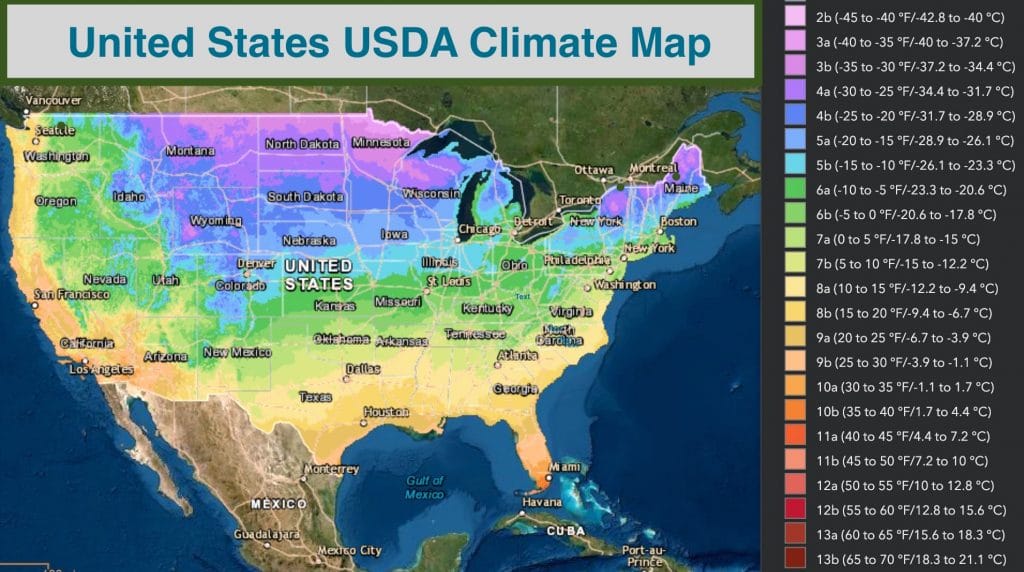 Planting zones offer an easy way to identify what plants will do best in a certain region. Known for its humid climate, Mississippi is located in USDA planting zones 7b through 9a.
The most exciting thing is that many plants, trees, and shrubs thrive in these zones, including those that enjoy warmer weather and flowers that require a chill period in the winter.
Importantly, planting zones only serve as a guide to what plants can survive and thrive in a given region. When planting, make sure to consider other factors that affect the survival of the fruits, vegetables, shrubs, or vegetables you want to grow.
---
What planting zone is North Mississippi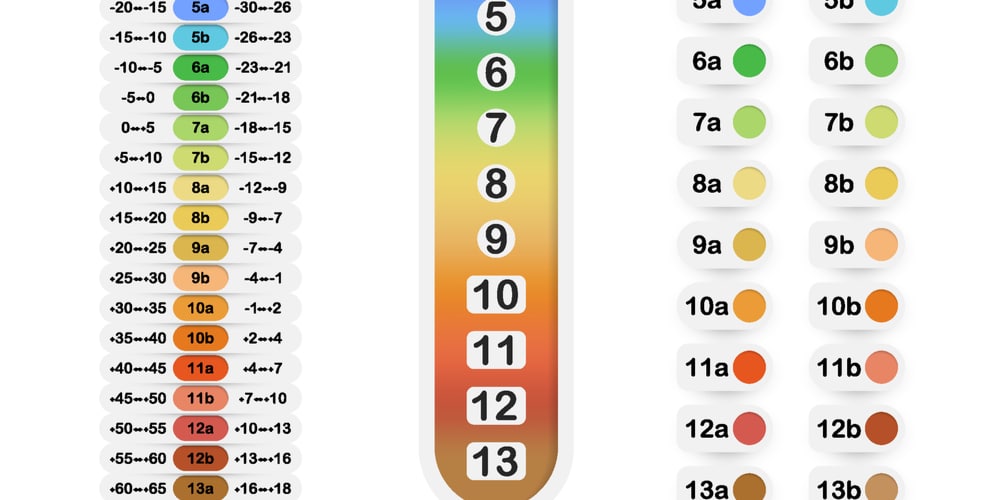 The Mississippi climate rarely seems to bring average conditions. That said, nearly the entire North Mississippi is in USDA planting zone 7b, expecting minimum average temperatures of 5 to 10 degrees Fahrenheit.
For gardeners living in these parts of the state, it is worth noting that frost and early spring cold snaps can damage your vegetable. On average, the last frost dates are April 21 to April 30. On the other hand, the average first frost dates in North Mississippi are October 21 to October 31.
Note: frost dates are only an estimate based on historical climate data, so depending on how extreme you are in the northern region, there is a chance that frost can occur outside these dates.
---
What planting zone is South Mississippi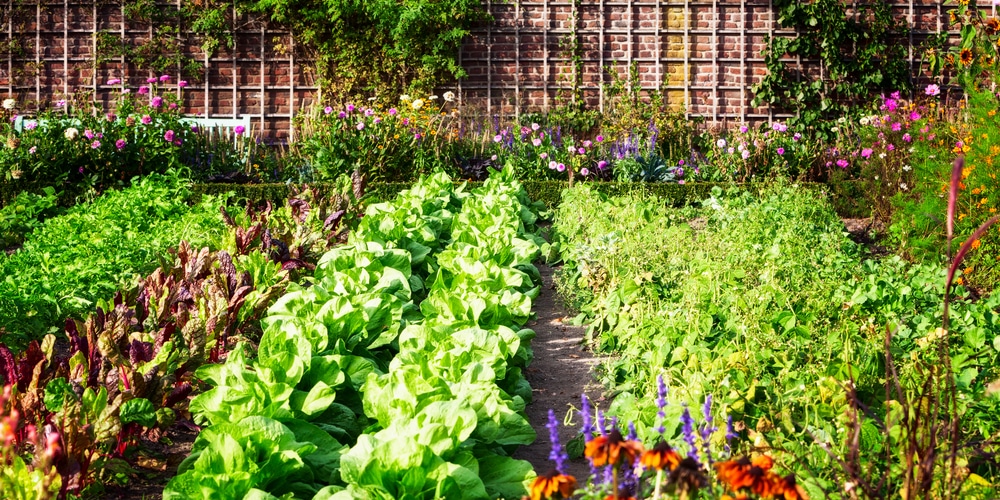 Along the coastal region, South Mississippi is in USDA planting zone 9a, which is considered a year-round planting zone. Typically, this region experiences a minimum temperature of 20 to 25 degrees Fahrenheit.
While gardeners living here enjoy a longer growing season, frost still occurs.
In South Mississippi, the last frost normally occurs between March 11 to March 20. On the other hand, the first frost is expected between December 1 and December 10.
While the state is characterized by a humid subtropical climate, the southern part tends to experience hot and longer summers, is hit hardest by storms, and hurricanes are more prevalent here. Because of the high summer temperatures, gardeners in South Mississippi need to consider the heat tolerance of certain plants before planting, not just the cold hardiness. This is because some plants require very specific conditions to grow their best.
---
Fruits that grow well in Mississippi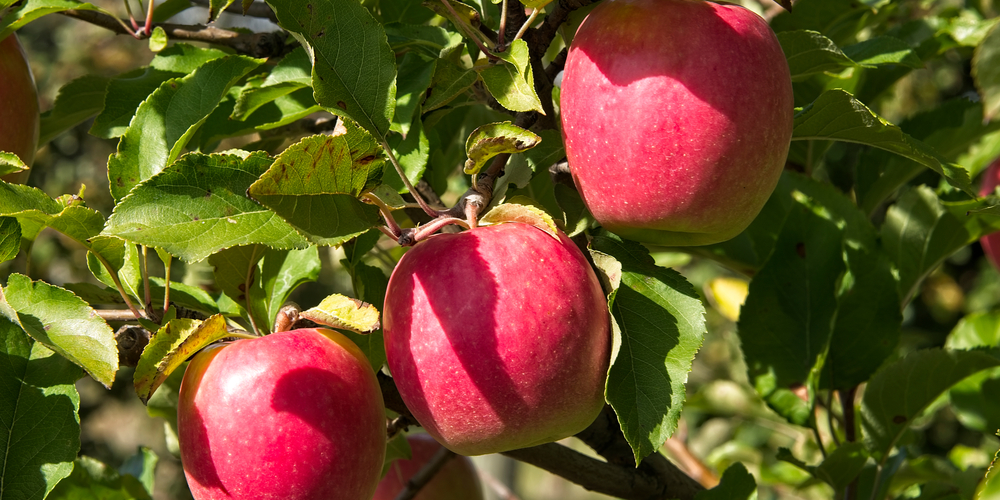 The Mississippi's humid subtropical climate, characterized by relatively cool but mild winters and long, hot summers, dictates which fruit trees you can plant here. While different fruit trees have varied growing requirements, here are fruits that grow well in Magnolia State.
Blueberries
Apples
Pears
Mulberry
Plums
Peaches
Fig
Persimmons
Mayhaws
Cherries
Nectarines
When it comes to growing fruits in Mississippi, the biggest challenges that gardeners may face are the duration of necessary temperatures below 45°F in winter and the timing of frosts. Generally, North Mississippi experiences about 1,000 hours of chilling, whereas the southern parts of the state see about 200 – 500 hours of chilling. To get respectable produce from your fruit trees, make sure to plant in areas where there is enough cold to meet their vernalization requirements.
Before planting any particular fruit, remember to check every requirement, including the need for pollinators and the ability to withstand extreme temperatures.
---
Vegetables that grow well in Mississippi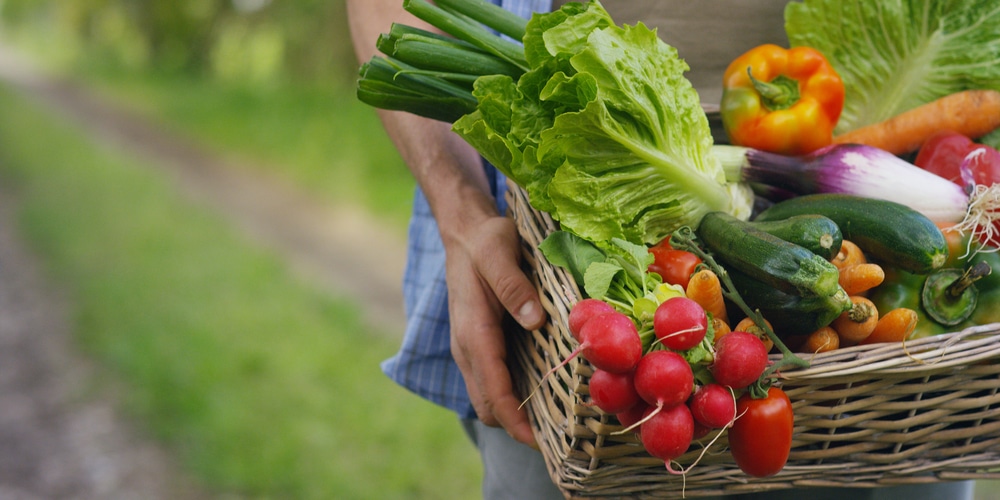 Mississippi is one of the most fertile regions in the continental United States. For enthusiastic gardeners, growing a vegetable garden can be highly rewarding in Mississippi.
Here are some of the veggies that tend to do well in Mississippi, depending on location.
Turnips
Green onions
Sweet peppers
eggplant
Leafy greens
Lettuces
Okra
Beans
Cabbage
Tomatoes
Squash
Peas (south)
Cucumbers
When selecting vegetables to grow in Mississippi, keep in mind that some require extensive care, and others have very specific requirements. Some vegetables require a lot of space, so pick what your available garden can accommodate.
If you are a beginner gardener, it is a good idea to start with versatile options and continue adding varieties. Depending on the vegetables you want to grow, and how you intend to use them, you may get cultivars that resist diseases and give higher yields of good quality. Even better, the Mississippi climate allows you to grow and harvest produce almost year-round.
---
Flowers That grow well in Mississippi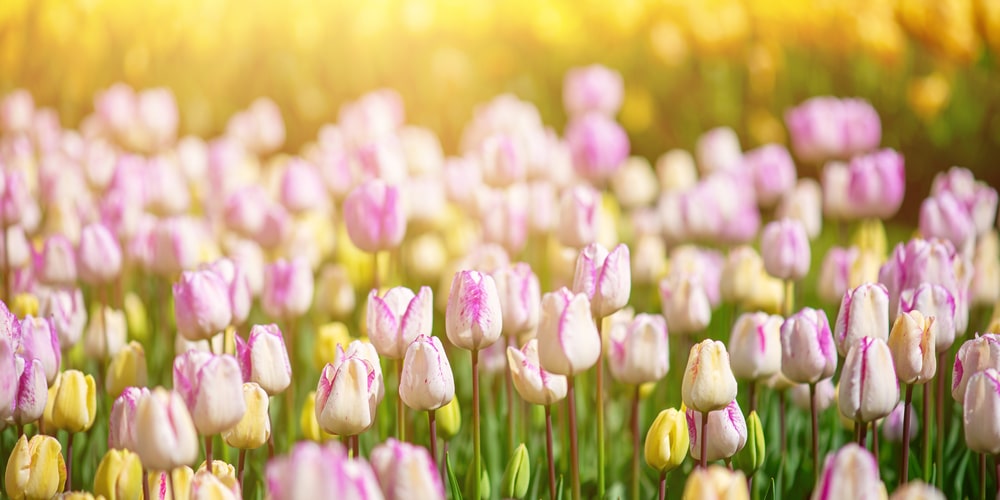 With their beautiful blooms and foliage, flowers provide graceful transitions while softening artificial lines. Whether it is perennials or annuals, flowers offer an easy way to carve out your garden space.
Here are enchanting flowers that you can consider for your garden in Mississippi:
Common yarrow
Trumpet creeper
Tulips
Orange milkweed
Red milkweed
Marigold
Snowflake oakleaf hydrangea
American beautyberry
Crossvine
Daffodils
Daisies
Box elder
Sand coreopsis
Frostproof gardenia
Petunias
Zinnia
Black-Eyed Susans
Eastern redbud
Flowering dogwood
There is no cheaper and better way to add interesting elements to a landscape than growing flowers. For beginning gardeners, there are plenty of native flowers that you can start with. They are inexpensive and easy to care for.
---
What planting zone is Mississippi: Conclusion
Planting zones play an indispensable role in helping you know what plants can grow in a given region. If you live in Mississippi, hopefully, this post will help you get a sense of what you can grow in your garden. Mississippi is in USDA plant hardiness zones 7b, 8a, 8b, and 9a, which are great for growing many plants.
Related Article: When to Plant Pumpkin in Mississippi?