Planting at the correct time is important for getting the most out of your garden, but choosing the right plants to grow is the surest way to getting the best produce or, at the bare minimum, avoid costly replacements. Whether you are picking plants to grow in your garden or trying to determine when to plant, you will almost certainly need knowledge of the USDA planting zone. That's why it is extremely important to understand Indiana planting zones.
Well, according to the USDA plant hardiness zone map, Indiana is in planting zones 5b, 6a, and 6b. It is one of the states with fairly consistent growing zones, which means the same plants can do well nearly across the state.
For Indian gardeners choosing a new selection of trees, shrubs, plants, and flowers, this post will cover the most important aspects of Indiana planting zones and some of the plants that do well here.
---
What planting zone range is Indiana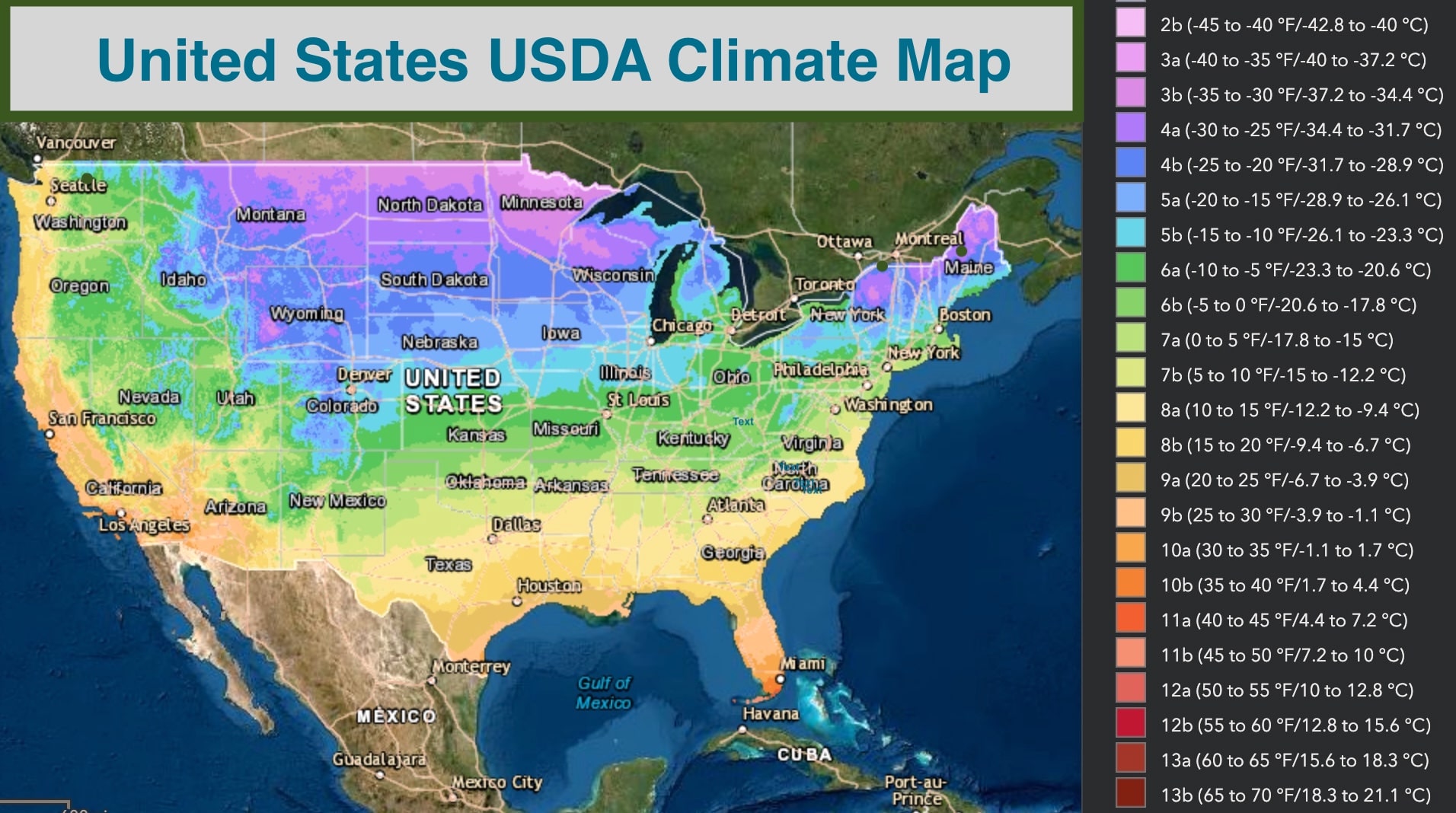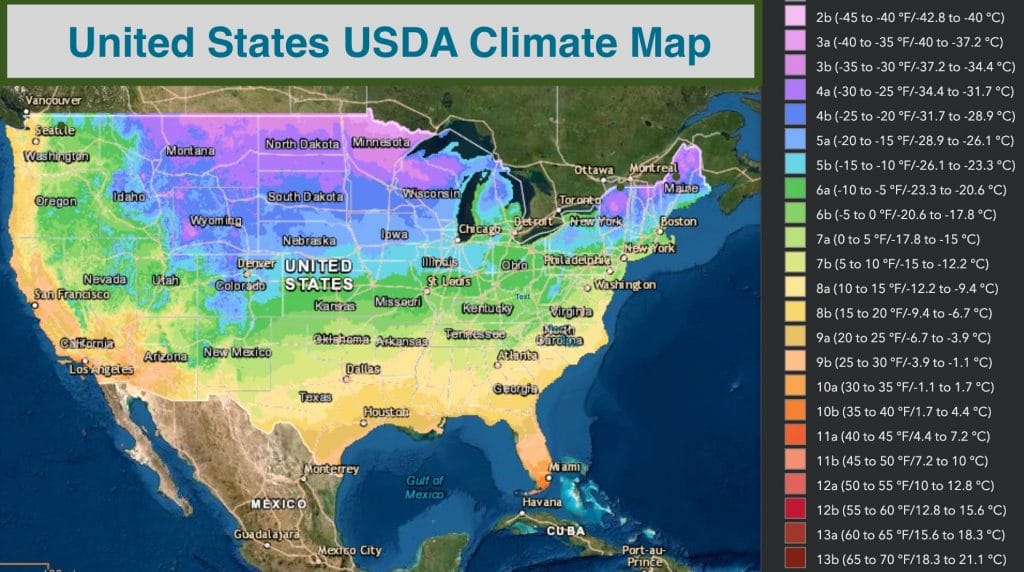 For the unacquainted, a planting zone refers to a geographical area in which certain categories of plant life can survive and thrive, depending on average climate conditions, particularly minimum average temperature.
Indiana has a relatively small range of planting zones, with the state including only zones 5b through 6b. Gardeners can check the interactive Indiana USDA hardiness zone map to know which planting zone they live in.
Since a region's climate is another factor that impacts the survival of many plants, gardeners need to understand the climate zone they live in. Indiana has what is called a humid continental climate sandwiched between small snippets of humid subtropical climate. A large part of the state sees wet, warm summers, cold winters, and fairly evenly distributed rainfall throughout the year, with the southern region receiving more rainfall than other parts.
In the spring, there are active thunderstorms and tornadoes.
---
What planting zone is North Indiana
Based on the 2012 revision of the USDA hardiness zone map, much of Northern Indiana is in zone 5b, with a very small section of zone 6 in the northeastern corner.
For gardeners living in this area, first frost dates do not begin until October, and one average range between October 1 and October 10. On the other hand, the last frost is typical from May 21 to May 31. Because this information is based on past climatic data, beware that there is a chance of frost occurring outside these dates.
---
What planting zone is South Indiana
Unlike the entire northern part with a humid continental climate, the very bottom of Indiana state enjoys a humid subtropical climate. As such, it registers a bit warmer and sits in planting 6b, which normally expects minimum temperatures of 0 to -5 degrees Fahrenheit.
For the purpose of proper timing and selecting plants to grow, the first frost usually occurs between October 11 and October 20, then lasts until somewhere between May 1 and May 10. With these dates in mind, gardeners can easily plan when and what to plant in southern Indiana and also harvest before frosts cover the produce.
For more accurate first dates, keep an eye on local weather.
---
Fruits that grow well in Indiana
When it comes to successfully growing fruits in Indiana, the trick is to pick fruit trees that are known to survive in your area on the Indiana USDA planting zone map. With Indiana's relatively long and warm summers, plenty of fruits will grow well across the state. After all, many fruits are hardy to zone 5 and 6.
Here are fruits that you can consider for your garden in Indiana:
Apples
Cherries
Peaches
Mulberry
Plums
Peats
Apricots
Lemons
Serviceberry
American persimmon


---
Fruits-bearing shrubs
A larger chunk of Indiana is in USDA plant hardiness zone 5, so you won't have a significant challenge choosing which fruit tree to plant where. For self-incompatible fruit trees, remember to plant varieties for cross-pollination; otherwise, you may not harvest.
When it comes to growing fruits, knowing your planting zone can make the difference between your fruit orchard thriving and producing a bountiful yield or nothing.
---
Vegetables that grow well in Indiana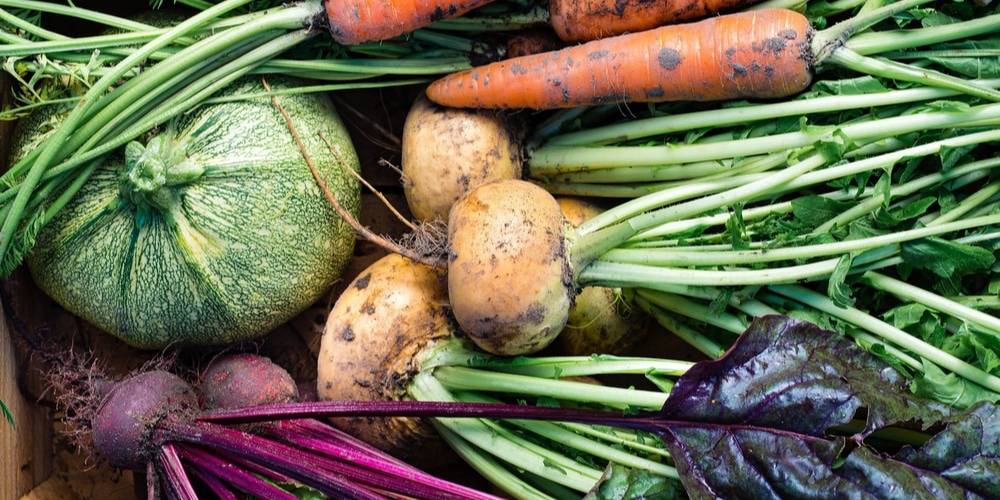 Enthusiastic gardeners know that the freshest flavors always come from your garden. With homegrown food trending, Indiana homeowners and gardeners can also join the trend by growing their veggies. Thankfully, many vegetables will flourish in this state as long as you pick the right varieties.
Here are veggies that do well in Indiana:
Turnips
Beets
Chards
Asparagus
Cabbage
Broccoli
Collards
Dry beans
Sweet corn
Peppers
Lettuce
Eggplant
Cucumbers
Cauliflowers
Potatoes
Squash and Pumpkins
Kale
Onions
Radishes
Carrots
While Zone 6b gardeners enjoy a longer planting season by default, gardeners living in zone 5 can use raised beds and row covers to extend the growing season. Depending on where you are living, reference to Indiana USDA planting zones, you might be able to repeat cool-season vegetables late in summer for a fall harvest.
When planting, it is imperative to consider the time individual veggies take to mature because frosts and early spring cold winds can damage them.
---
Flowers That grow well in Indiana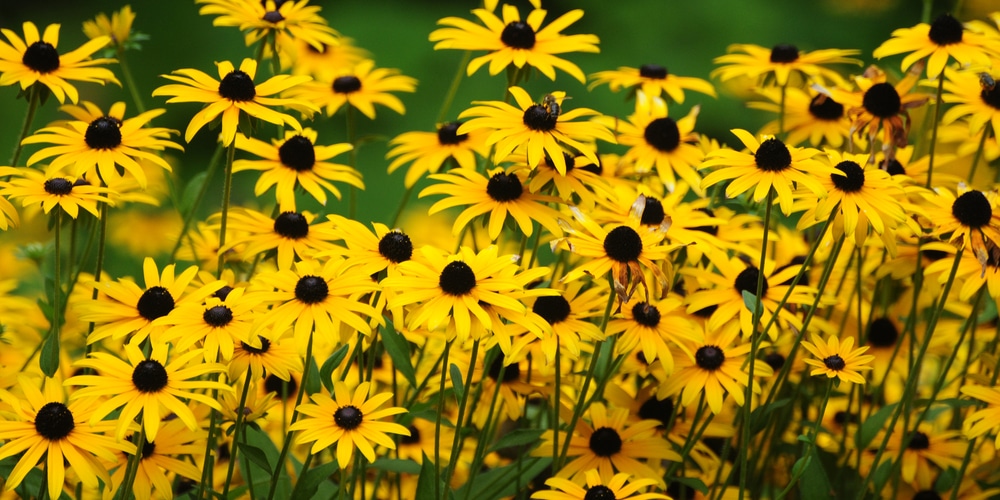 A carefully-planned flower garden is sure to look its best and thrive. In Indiana, perennials offer a fun way to add character to your yard or garden and will almost certainly come back and bloom years after year. A few annuals here and there will add a pop of color to make your garden amazing.
That said, here are some flowers that grow perfectly well in Indiana.
Black-eyed Susans
Daylily
Coneflower
Sedum
Begonia
Russian sage
Geranium
Hosta
Perennial Hibiscus
Spiderwort
Jack-in-the-pulpit
Butterfly weed
Petunia
Salvia
Hollyhock
Impatiens
Flowers are very sensitive to the requirements they need to survive and thrive. To create a glorious vista, make sure to buy only flowers suited to your planting zone and climate.
---
What planting zone is Indiana: Conclusion
Indiana is one of the states with a fairly limited range of USDA planting zones, spanning only zones 5b, 6a, and 6b. Understanding the planting zone you live in can help you pick the right plants to grow and also give you a sense of when you should harvest before the produce meets the dangers of frost.