Lobelias are beautiful plants that come in a wide variety of different colors. The flowers produced by these plants are vibrant and very appealing to the eye. One of the most popular colors that can be found in these garden plants is blue.
---
What Is the Bluest Lobelia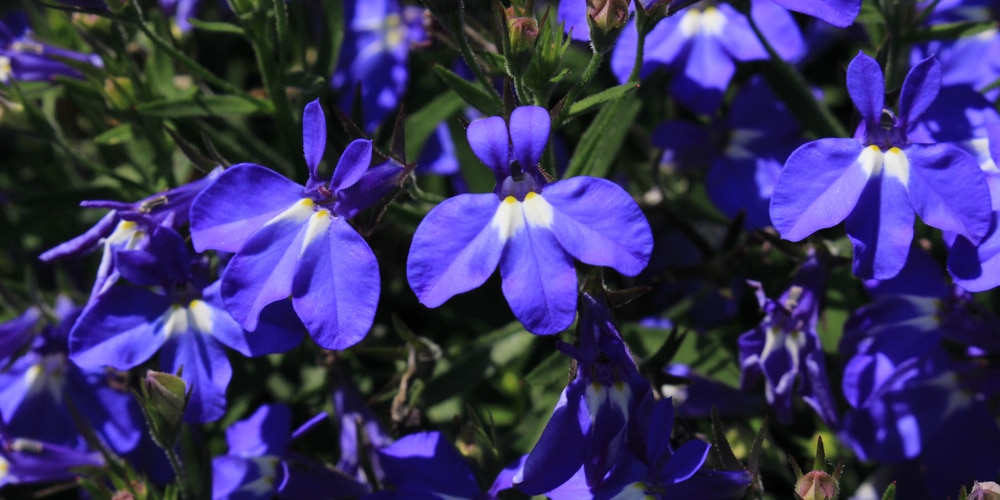 Blue lobelias produce a dark-colored flower that look great in any garden. When planted next to green foliage, these plants really stand out. Today we are going to learn which varieties have the bluest flowers.
Riviera Midnight Blue Lobelia
If you're looking for the bluest lobelia, then you should check out Riviera Midnight Blue. This species of lobelia is a vigorous growing plant that often forms into mounds. It makes a wonderful border plant and does well when planted in raised beds.
Magadi Blue Lobelia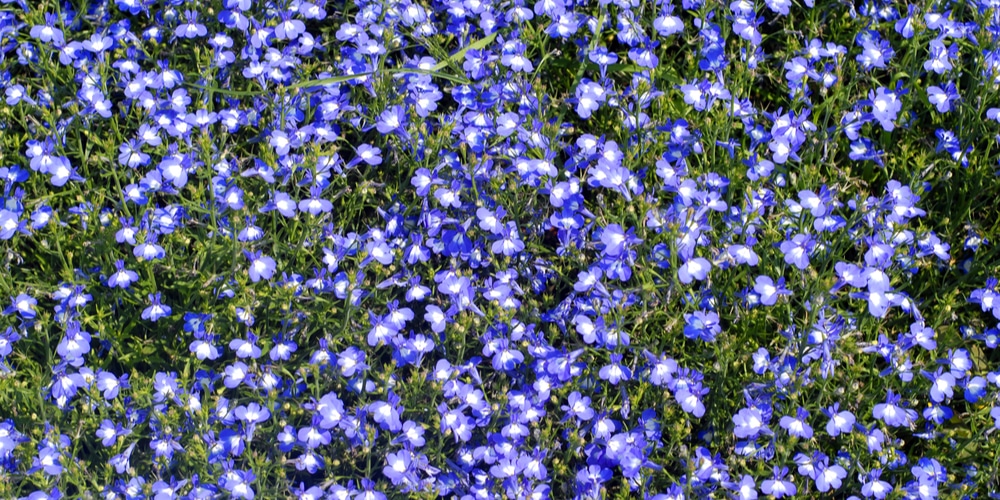 Magadi Blue Lobelia is a very popular blue variety that will add color to your garden. The plant can grow up to 10 inches tall and is more heat tolerant than many other varieties. If properly taken care of, it produces soft-blue flowers all summer long.
Lucia Dark Blue Lobelia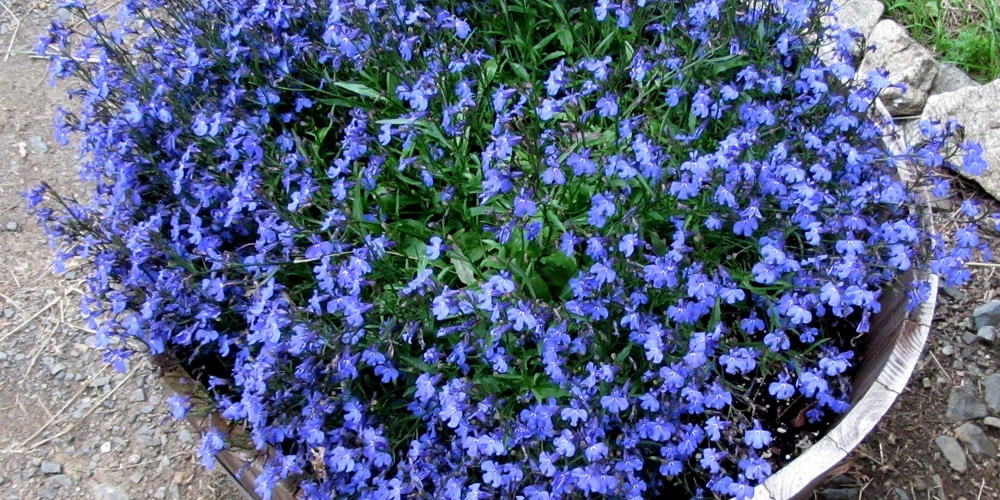 Another beautiful blue lobelia is Lucia Dark Blue. This variety is a trailing plant that works great for ground cover. When planted in bare areas of the garden, Lucia Dark Blue will carpet the area with eye-catching blue flowers. It will also grow along trellises and makes an attractive backdrop in the garden. This species of lobelia is heat tolerant and does well in humid areas of the country.
Blue Wings Lobelia
If you're looking for a lobelia with large blue flowers, then Blue Wings is the one for you. This variety is a mounding type that does well when planted in hanging baskets. When planted in baskets and placed on a deck or porch, these plants add plenty of curb appeal.
---
Getting The Most Blooms for Your Buck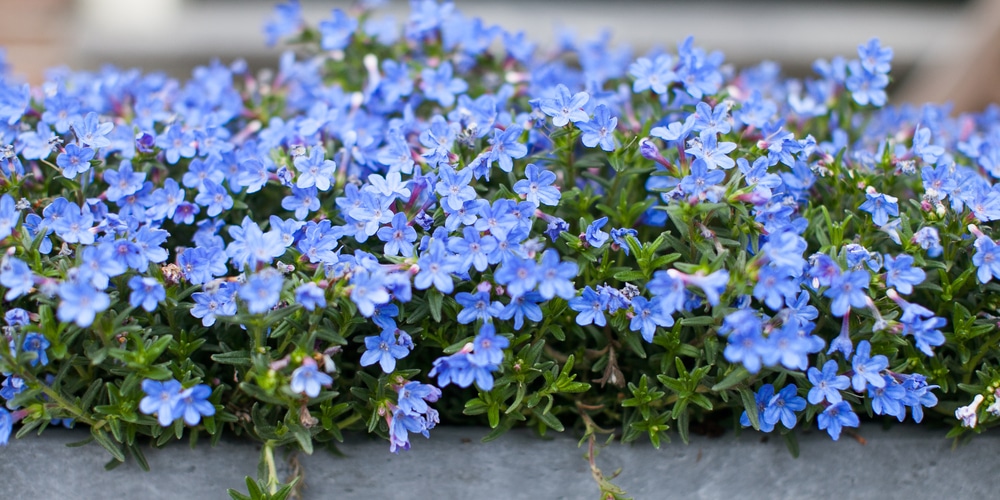 Now that you know which varieties of lobelia are the bluest, let's learn how to get them to bloom all summer.
Prune When Necessary
When many people plant lobelia, they don't realize they need to prune their plants. While it is not 100% necessary for the plants to grow, pruning will help you get the most out of them. Pruning lobelias will help promote new growth, and in turn, you will see more blooms.
Provide Plenty of Water Especially During Drought
In their natural environment lobelias are tropical plants. They need plenty of moisture to thrive, and during drought, they may stop blooming. If you want your plants to bloom all summer long, make sure to water them during the mornings and evenings so that they get the water they need.
Keep An Eye Out for Pests
When pests are present, they can damage your lobelia plants. In turn, this can prevent your plant from blooming during the growing season. Spider mites are a common pest that should be treated in order to get the most out of your plants. Also, look out for any other pests that may be in the garden during the summer.
Determine Which Amount of Sunlight They Require
Most varieties love full sun, but some prefer partial shade, especially during peak growing season. So, before you plant blue lobelia in your garden, do some research and find out how much sun your favorite species needs. Doing so will allow you to get the most blooms out of your plants.
Do A Soil Test
Before planting lobelia in your garden, do a soil test. Knowing the conditions of your soil will help you grow bigger and brighter plants that produce flowers all season.
Fertilize Frequently
Many people who grow lobelia like to fertilize their plants once a month. Using a general fertilizer once a month to boost growth will keep your plants blooming all growing season. However, make sure not to over-fertilize your plants because it might damage them or even cause them to die.
---
What Is the Bluest Lobelia: Conclusion
If are wondering what is the bluest lobelia, then now you know. These blue varieties of lobelia are some of the most beautiful species around. These plants will add appeal to any garden, and they look great when planted in containers. So, what are you waiting for, plant some of these blue flowers today to add beauty to your property.