We'd all love to watch a fresh new lawn appear out of nowhere, but the reality is it takes some effort to grow and maintain an amazing lawn. A big part of ensuring your grass seeds germinate and stay healthy is seed choice.  When seeding your new lawn or overseeding existing grass, you may like to use spray-on grass seed.
These types of products have been specially formulated and contain seeds that have been dipped in starter fertilizer. The seeds can be sprayed onto your lawn for easy application and often have a greater success rate than other seed choices available. This article will tell you everything you need to know about this fantastic way to plant grass.
---
What is spray on grass seed?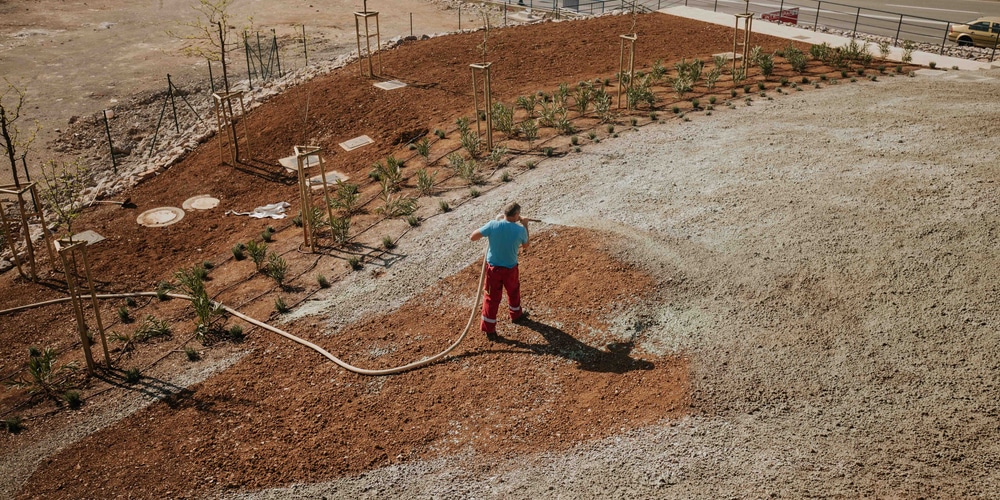 Spray on grass seed products are available in a variety of different mixes, which can include bluegrass, fescue, or Bermuda. It would help if you also considered the climate where you live and whether you need a warm or cool-season mix. Some spray-on grass seed mixes contain cool and warm-season seeds, allowing you to grow a greener lawn year-round.
Spray on grass seed takes many forms, including liquid, granules, and dry powder. Each form has its own advantages and disadvantages, which you should consider when choosing your product. Also, consider the percentage of each type of seed when selecting which product to buy for your lawn.
Spray on grass seed products are ideal for overseeding existing lawns or growing a completely new lawn. You can fill bare patches or areas that have been damaged with spray on seeds.
---
Why use spray on grass seed?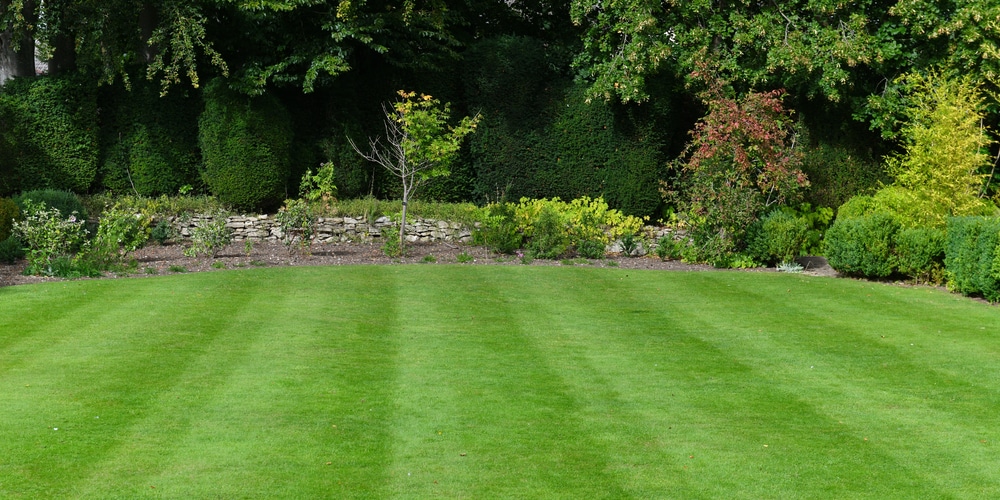 Spray on grass seed is very easy to apply compared with other types of seed. The fertilizer in the product encourages germination for a healthy lawn quickly.
The spray on grass seed products are also water-soluble, which means that they won't need to be watered in before germination. This makes it an ideal choice if you have a limited supply of water or live in a particularly dry area where your lawn needs extra help staying hydrated during periods of drought.
---
Buyers Guide
When you are shopping around for a spray on grass seed product, there are a few key things to keep in mind. First of all, make sure that your choice is safe to use near children and pets as they can often come into contact with the area after seeding has been completed.
Next, consider whether or not you want a product that needs to be watered in before germination. This will depend on the climate in your area and whether or not you have regular rainfall during dry periods.
Finally, think about the percentage of different types of seed in your chosen spray-on grass seed brand. You may like to choose one with a higher percentage of hardy seeded varieties, or you may like to choose from a range of different mixes.
---
Application:  How to Properly Spray Your Yard
There are a few key ways to apply your chosen sprayable grass seed products. You may purchase a special attachment for your garden hose so that you can easily direct the spray of seeds onto your lawn. Some products come in a spray bottle for ease of application. Take care when applying the product as not to allow it to come into contact with people, pets, plants, and rocks. It's also a good idea to wear protective clothing during application.
Once the spray on grass seed has been applied to your lawn, there is no need to water in. Simply allow the seeds to dry after application, and you can expect germination within 10 to 14 days. The effects of the product should continue for up to 6 months before becoming dormant.
---
Conclusion
Spray on grass seed is an ideal option for many types of lawn. Make sure that you choose a good quality product with the right concentration of seed, then find out how to apply it correctly so that you can have a healthy, lush lawn in no time. Always follow the manufacturer's instructions when using spray on grass seed.
Related:  Will grass seed grow on top of soil?, Hydroseeding fertilizer guide