Philodendron Birkin is a relatively new hybrid type of Philodendron.  Their cost is relatively low compared to many of the rarer types of Philodendron.  It has beautiful veiny leaves and makes a great houseplant.
There are many places where you can buy a Philodendron Birkin.  You can get it online, at a big box retailer (depending on the time of year), or at your local garden shop.
---
How Much Does a Philodendron Birkin Cost?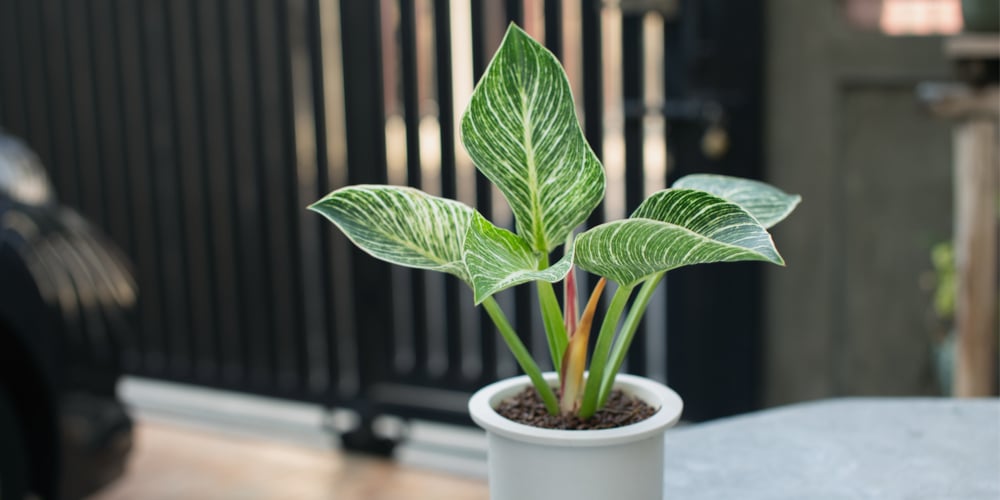 Philodendron Birkin is relatively inexpensive.  Here's the cost breakdown:
| | |
| --- | --- |
| Size | Cost |
| Small (A few leaves, small plant) | $10-$30 |
| Medium (Full Houseplant Size) | $33-$100 |
| Large (Established Plant) | $100+ |
Small Size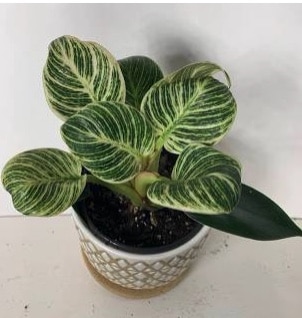 A small size Philodendron Birkin will have a few leaves and come in a 4-6″ pot.  Expect to pay between $10 and $30 or so dollars for a good example.
Medium Size
A medium size Philodendron Birkin will come in a 6″+ planter and will cost $33-$100.
Large Size
A large sized example will be at least $100.  For that price you should expect a full size plant that is at least a few years old.
---
Where to Buy a Philodendron Birkin
It is easy to find a place to buy a Philodendron Birkin.  Here are some great options:
Your Local Garden Shop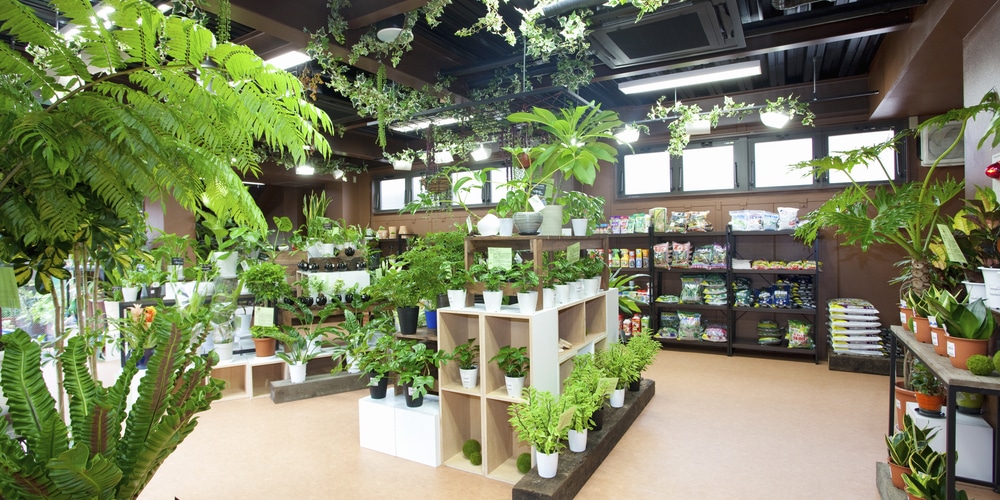 If you're looking for a Philodendron Birkin, you can ask your local florist or garden center for advice. Even if they don't stock the plants, they may buy one in from their supplier or recommend a seller to you.  While you can buy them online, it's always nice to be able to see the plant before buying it.  A Philodendron Birkin will usually cost less at a garden center than picking it up online.
When looking for a Philodendron Birkin, look out for curling or yellowing leaves.
Many online shops sell Philodendron Birkin plants that you may like to check out. Always read reviews and be wary of scams. Here are some stores you may want to consider:
If you want to buy a Philodendron Birkins to decorate your home or office, check out Garden Good Direct. On this site, you'll find Woodie's Approved collection of Philodendrons.
Garden Goods Direct is the nation's number one online gardening store and is a great place to buy plants. With this store, you can be sure you're buying the real deal.  You can buy a Philodendron Birkin that is in great shape at a low cost.
There's a large selection of popular houseplants, and you can also get advice from plant experts to help keep your plants healthy.
Etsy has many plant sellers that specialize in tropical plants and sell Philodendron Birkins plants and cuttings. Many people like to pick up the plant in person so they can view it before they buy. It may be a good idea to find a seller that lives as near to you as possible.
Heyrooted is a great garden and plant shop.  The linked Philodendron Birkin was $25 and a pretty decent size.
Amazon
Costa Farms Live Indoor Trending Tropicals Philodendron...
The Trending Tropicals Collection: Elevate your home decor with exceptional new varieties representing some of the hottest houseplant varieties on social media.
Height at shipping is approximately 14-Inches tall, measured from the bottom of the pot to the top of the plant. Ships in a premium, 6-inch décor ceramic
Place in a spot that receives bright light, 5 or more hours of indirect sunlight. Direct sunlight may burn the plant.
Water when the top 2 inches of the soil are dry (about once every 7 to 10 days) and be sure all excess water drains away. Do not let the plant sit in water or overly soggy soil.
This plant is great for small spaces and tabletops. It does well in most rooms and outside on a patio.
---
Caring for Your New Philodendron Birkin
---
Conclusion
There are many places to buy a Philodendron Birkin, and they don't cost a whole lot. including online stores, garden centers, and florists. If you know someone who has a one, you can easily propagate a new Philodendron Birkin from a cutting.
Last update on 2022-10-23 / Affiliate links / Images from Amazon Product Advertising API