When it comes to building a new patio, several choices of material can be used. The first type is concrete, which is not only expensive but labor-intensive as well. If you believe that this would be too much work for you, then consider pea gravel patio pros and cons. Pea gravel is very inexpensive and can be done by almost anyone.
---
What is pea gravel?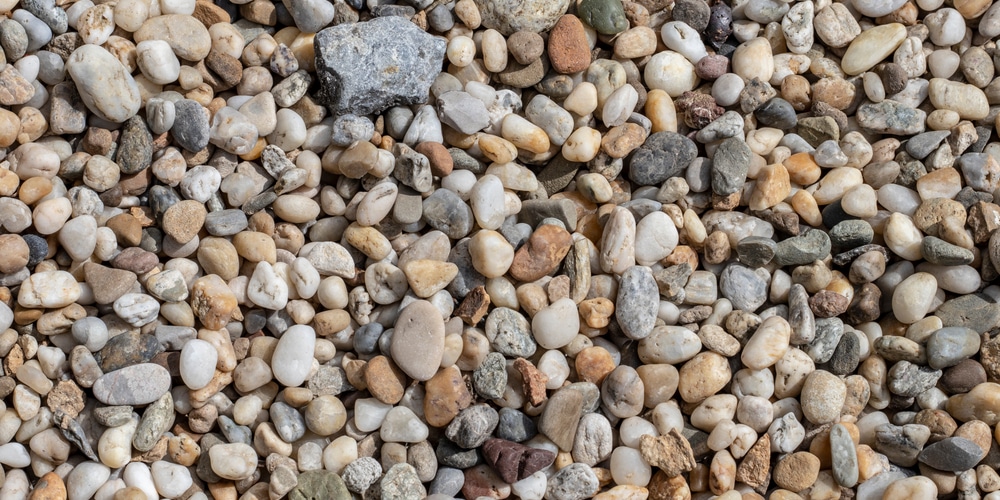 Pea gravel is cheaper than many other types of patio material, and it will be easy to install. Pea gravel is a type of small, rounded stones that are about the same size as peas. These tiny pieces of stone measure between 0.12 and 0.4 inches.
It can be purchased at a great many garden centers and home improvement stores across the country. Pea gravel is an easy way to create a new patio surface that will look great, and you won't have to break your bank account to do it. You can also purchase pea gravel in many different colors so that you can choose one that matches the look of your yard or landscaping project perfectly.
This type of patio should be built on a solid base like concrete or asphalt. Once the foundation has been established, all you need to do is place the pea gravel where desired. You will want to make sure that the area for this patio is clean before you start installing the pea gravel. Make sure that the stones are spread evenly around the patio to prevent any tripping hazards from occurring.
Ok, now let's jump into the pros and cons for using pea gravel for your patio.
---
The Pros of Using Pea Gravel for a Patio
The pros of using pea gravel for your patio design are that this material is always available in abundance, and it is very cheap. It's also readily available from garden centers, hardware stores, and from landscaping companies. Here are the benefits you'll receive by choosing pea gravel for your patio.
Different colors available
You'll be able to choose from a range of different colors, giving you many options for your design. Choose from white, cream, grey or light brown, translucent, dark brown or rust-brown. Some stones are more understated, which means that they will blend into your landscape perfectly. When you are looking for an affordable option, pea gravel is definitely one of your best bets.
DIY or landscaping company
You can either lay pea gravel yourself by laying some landscaping fabric and then spreading the pea gravel over the top. You can use a rake to ensure its level. Alternatively, employ a landscaping company to lay your pea gravel patio.
Hardwearing and Durable
This type of patio is very hardwearing, so it will last for many years to come. You'll also save on the costs of repairing your current patio by making this purchase.
It can be used alongside other types of gravel
You'll find that you can use this material in conjunction with other types of gravel. It is also very practical for adding a layer on top of existing gravel. You can get creative as there are many things you can do with pea gravel. Try looking through design magazines for inspiration.
Has many other landscaping uses
Another use for this type of gravel is in landscaping. You can use it alongside plants, shrubs, or trees to make them more aesthetically pleasing. You can also add pea gravel to walkways, driveways, paths, patios, and other landscape designs.
The Cons of Using Pea Gravel for a Patio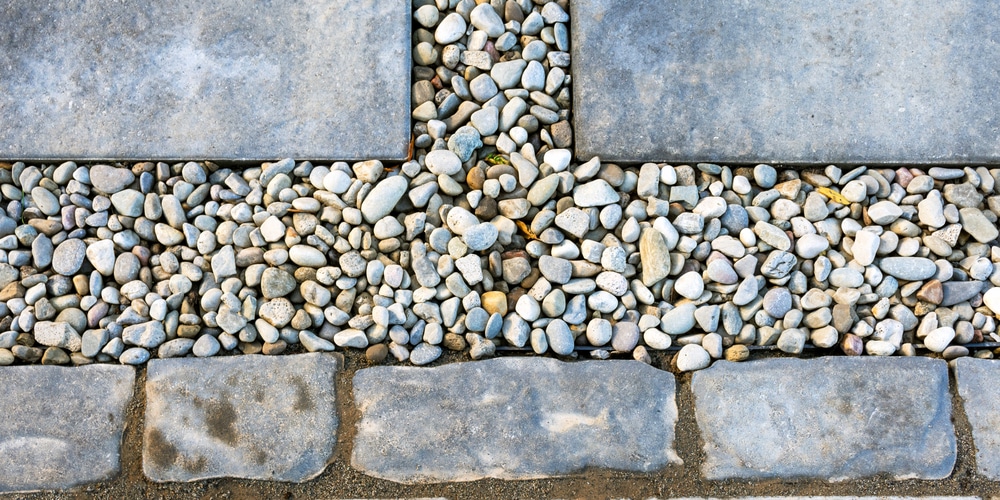 There are some disadvantages to using pea gravel for your patio. Here are some points to consider when deciding if pea gravel is the right material for your patio.
Can be loose
This material is loose, and it can be a problem when you try to walk on it because of the slipperiness. If your joints do not have much flex in them, then pea gravel may not be for you.
Hard to walk on with bare feet
The biggest problem with this type of stone is that it can be very difficult for you to walk on with bare feet. If you are worried about this, then you should consider using paving stones instead.
May shift after heavy rainfall
One of the main drawbacks associated with pea gravel is that while it's easy to maintain, the stones tend to shift after heavy rainfall. There are ways to solve this problem by using landscape fabric underneath the stones or surrounding your stone patio with bricks. This will help to keep the pea gravel in the desired area. If you lay pea gravel on an incline, you may also find that it moves and becomes loose, being carried down the hill due to foot traffic.
It needs to be compacted
Another one of the disadvantages is that pea gravel must also be compacted before it can support itself or any other patio furniture that you may have. This also means that you cannot walk on the gravel until it has been compacted down to support heavy foot traffic.
May discolor in time
Pea gravel can also discolor in time. If you choose light-colored pea gravel, you may find that it discolors and starts to look green or becomes dirty after a few years. This may not be an issue for some people, and the gravel can be kept clean by hosing it down.
Needs regular maintenance
This type of patio also needs to be cleaned on a regular basis. This means that you'll have to invest time into cleaning it, which can be both time-consuming and costly. If it's not correctly laid and maintained, then the pea gravel can become submerged in the soil.
---
Conclusion
Pea gravel can make a lovely patio, but there are pros and cons to using it. Most of the cons deal with it migrating in rain or with foot traffic.
If these disadvantages are not deal breakers, then pea gravel may be perfect for your patio material. You'll find that this is an affordable option. Pea gravel may be one of the cheapest paving materials available to you, and it is easy to install. Pea gravel will provide a large amount of flat space that can be utilized for any number of activities, from barbecues to sunbathing.
Related:  How to Eliminate Weeds from Pavers