Raised garden beds have become a staple of many gardens, both large and small. They provide an easy way to add extra depth and space to your garden, whether you're growing vegetables, flowers, or herbs.
And if you love a colourful garden, planting flowers or a blend of vibrant veggies in your raised gardens can create an eye-catching feature that's sure to draw in both your family and visitors.
But what if your crops don't make your garden look as inviting as you'd wish? That's when many gardeners turn to the age-old question: should you paint raised garden beds, and if so, what type of paint should you use?
---
Should You Paint Raised Garden Beds?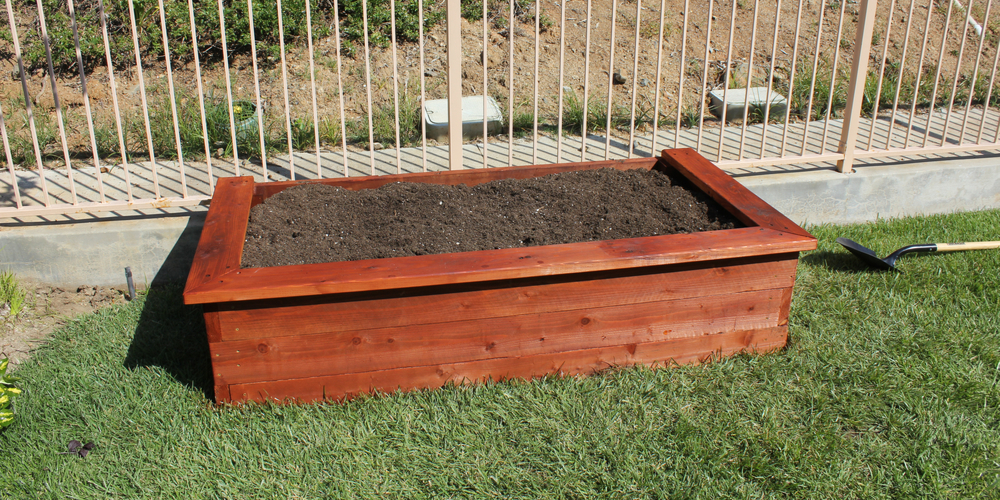 The answer here is simple: Yes!, but with a caveat. When painting a raised garden that has vegetables in it, you should be careful about the type and quality of paint that you use.
You never want to use paint that is packed with chemical preservatives since you're going to be eating the veggies. At the same time, you want to go for paint that holds even in the presence of water or lots of moisture.
This is in so many ways similar to the reason for not choosing treated wood to make your raised bed. You wouldn't want chemicals leaching into the garden's soil and being taken up by your crops.
And even if you're not going to eat whatever you've planted in the garden, keeping the crops away from chemicals increases their likelihood of thriving.
---
Benefits and drawbacks of painting raised garden beds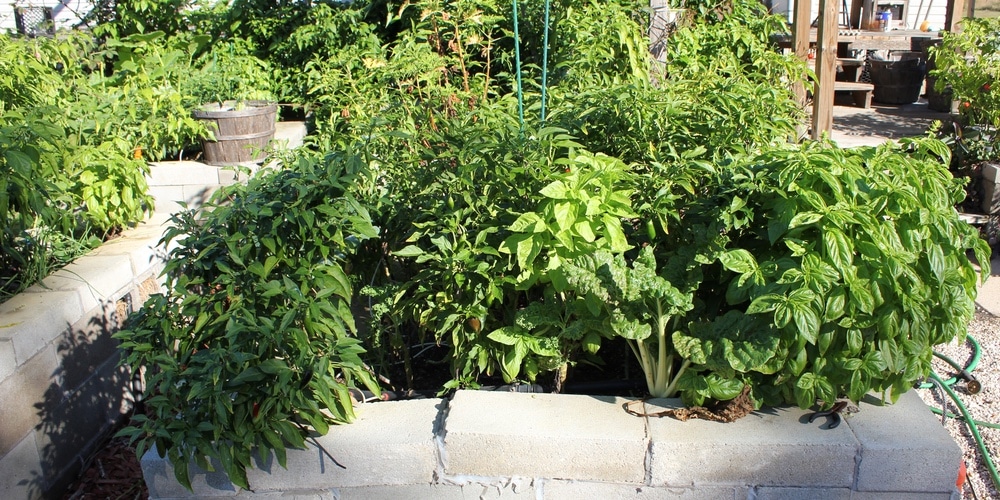 As with most things in life, there are various pros and cons related to painting raised garden beds. It's crucial to understand these pros and cons before you decide whether or not painting is the right path for you and your garden.
Pros of painting raised garden beds
The main benefits of painting raised garden beds include but are not limited to:
Preserves the wood
Since the paint will stop moisture from seeping in and damaging the wood, it will help preserve your raised garden beds for many years to come. The degree of protection is, however, dependent on:
The number of paint coats
The type and quality of the paint that you use
The number of surfaces on the wood that are covered in paint
Makes your garden more appealing
Whether you want to spruce up an existing garden or make a new one look more inviting, adding a pop of colour (or several) can do wonders. Painting your raised garden beds can help make your plants stand out, making them more visible to you as well as to passers-by.
Cons of painting raised garden beds
The primary disadvantages of painting raised garden beds are as follows:
Concerns about chemicals
As we've already established, you need to be careful about the type of paint that you use on raised garden beds where you'll be growing vegetables. Some types of paint use chemicals to achieve their desired effects and resist water.
These chemicals can leach into the soil, potentially harming your crops or making them more difficult to grow.
It can be time-consuming
It can be difficult to get a smooth finish on the wood without cracks or other blemishes that show through when you apply the paint. This is especially true if you're not skilled at painting.
---
What type of paint should you use?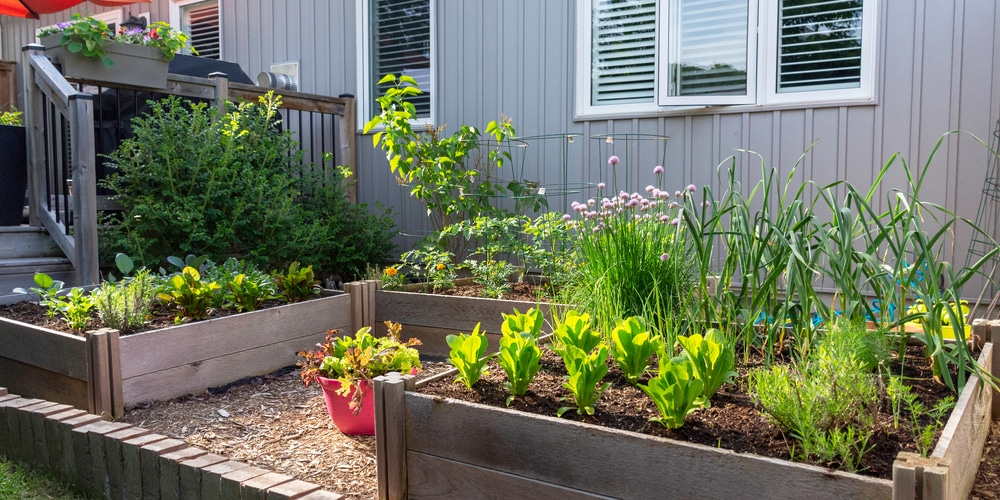 There are a variety of paint types and brands that you can choose from, depending on your preferences and unique needs.
Some popular options include:
1. Milk paint
Considered to be the best option for painting raised garden beds, this paint is natural and non-toxic. It's made from milk proteins, lime, and natural pigment. One of the main benefits of this paint is that it gives the surfaces that you paint a matte and rustic look.
That way, your raised garden beds will take on a more natural look. As if that is not enough, this paint is semi-opaque, which means that you can enjoy seeing the grain and texture of the wood, albeit slightly.
And out of all the benefits that milk paint has to offer, you will love the fact that it does not fade, peel or chip. Once you're done painting, you can cover the paint with a layer of hemp or linseed oil. This will give the wood an extra layer of protection from the elements.
2. Mineral oil
You can use mineral oil as a wood sealer to protect the raised garden beds. It's non-toxic, and it won't leach into the soil like some paints might. Even though it's petroleum-based, it's food-safe and is commonly used on wooden kitchen utensils and other surfaces.
3. Acrylic paint
This paint is great for painting raised garden beds, mainly because it's usually non-toxic. Besides, it comes in a wide variety of colours and finishes. The main drawback of using acrylic craft paint is that it can easily fade and chip off when you fail to use a sealer.
4. Latex interior
You can also use latex interior paint on your raised garden beds. It's especially a good choice since it's environmentally friendly. On the other hand, however, such paint may easily contain formaldehyde, acetone, and/or ammonia.
5. Latex Exterior
As the name suggests, this type of paint is meant to be used on outdoor surfaces. It's more durable and will offer better protection from water and moisture compared to latex interior paints. Even so, latex interior paints may contain mercury, as a preservative, so be sure to study the label before buying.
---
Paint for raised garden beds: Conclusion
Painting your raised garden beds can be a great way to add some colour and life to your garden – It doesn't matter whether you're looking to make an existing garden look better, or create a brand new one from scratch.
Just be sure to use the right type of paint, and be mindful of any potential risks or drawbacks.
Happy painting!
Related Article: Non Toxic Garden Bed Liner Options