Have you ever considered non-toxic garden bed liner options for your raised garden bed?
Garden bed liners offer a number of benefits, and the non-toxic ones are best if you plan to grow fruits, vegetables or both. Plus, they won't harm the environment and are safe for pets.
---
What are the Most Common Garden Bed Liner Materials?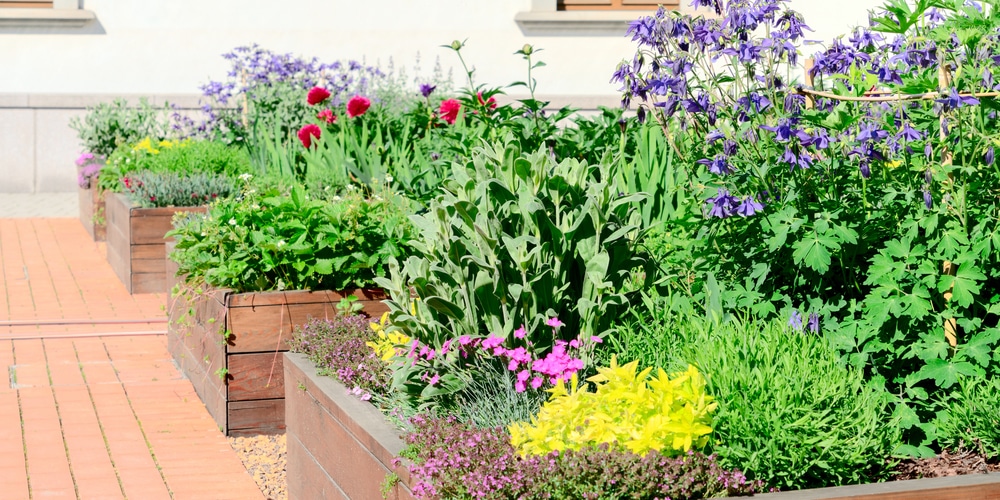 Hardware Cloth. Usually made of metal, hardware cloth can serve as an effective barrier in keeping moles from digging into your raised garden bed. They're combined with other material in order to be able to hold soil.
Canvas– Canvas can be made of cotton, linen, hemp, or felt fabric depending on the brand or product. It's one of the most durable garden bed liners and has good permeability to boot. This means air can get to your plant's roots and make them grow better.
Plastic– Another common garden liner material. However, most of them are toxic and leach chemicals to the surroundings over time. What's more, they tend to make the soil wet, and standing water is not good.
Cardboard– Cardboard boxes for garden bed liners are eco-friendly options for when you need a liner for your raised garden. They're also relatively easy to install and hold their shape pretty well. The only downside is that they don't last as long as say, canvas.
---
3 Best Non Toxic Garden Bed Liner Options
When it comes to the best non-toxic garden bed liners, here are 3 you can buy right now.
Nardo Visgo Fabric Raised Garden Beds Planter
Nardo Visgo Fabric Raised Garden Beds Planter 2 Pack 30...
Nardo Visgo fabric raised garden bed planter measures 2x2x1 Ft(24x24x12 inches) ,total 2 packs of 30 gallon 4 divided Grids Plant Grow Bags included which allow you to create your own small garden in anywhere with flat surface,...
Fabric Raised garden pots are made of sturdy thickened 300G non woven felt fabric which is thicker and more long-lasting than other brands. Reusable grow bags can be cleaned and used for several seasons, very economical and...
The 4 divided grids fabric raised garden planter provide the plants a suitable environment for root system to grow and help stop the the roots from circling and swirling. Your plants will be in breathable environment for optimal...
The 30 Gallon 4 divided grids fabric rasied garden grow bags are reinforced on both sides and bottom for easier lifting and moving. You can move it anytime anywhere according to your need. Also offer enough space for roots to...
Fabric grow containers are great for vegetables such peppers, beans, tomatoes, cucumbers,etc, can also be used for flowers or herbs. Perfect for outdoors, gardens, patios, home balcony or indoor growing operations. A good present...
Nardo Visgo's garden planter is an excellent choice for those who are looking for non-toxic options. Its fabric is made from non-woven felt fabric that's rated tougher and longer-lasting compared to similar products.
Measuring a generous 24 x 24 x 12 inches, the 30-gallon liner is divided into 4 sections so you can grow different veggies, fruits, and plants. You can plunk it down anywhere there's flat space, even on concrete!
Being made of breathable material your plants can grow to their full potential. When you need to lift and move, the reinforced bottom and sides make the endeavor easier. Simply pick the perfect spot for your raised garden bed, fill the liner with soil or similar material then put in your plants or seeds.
Felt fabric makes for a non-toxic liner, and it's great for your raised bed and plants. It's also easy to put away when the growing season is done.
Pannow Fabric Raised Planting Bed
Sale
Pannow 15 Gallon Plant Grow Bags, Round Raised Garden...
★Space-saving Gardening - round shape, perfect for plants, flowers and fresh herbs, vegetables, fruits etc.
★Premium Material - Made of a proprietary fabric material, a highly durable, UV resistant, non-woven fabric that provides exceptional air flow throughout the soil and root systems and allows excess moisture to easily drain away
★Considerate Design - Plants will grow above the natural ground level with our fabric raised garden bed, which makes tending your garden much easier as you can weed, prune, water and harvest your crop with less stooping and...
★Easy Use - No assembly required, just unfold, fill and grow; Suitable for both indoor and outdoor planting(soil, plants and seeds not included); can be placed on any flat surface (grass, patio, concrete, etc.)
★Easy Storage - When the growing season is over, simply empty the earth out of the fabric bag and pack it away; Compact folded size for easy storage and can be reused year after year
Pannow Store has a superb garden bed liner that's made from non-toxic materials and is earth-friendly to boot. Instead of the usual rectangular shape, you get an oval one that measures 24 x 47 x 16 inches when unfurled to its full size.
There aren't any divisions, but therein lies the freedom to sow as many or as little plant varieties as you want. You can dedicate a large part to flowers and have the rest for herbs, or assemble a cornucopia of vegetables for sustainable living. The best part is that there's no assembly required- the felt fabric is proprietary and is very durable and UV-resistant!
Breathable is good for a garden bed liner as it allows you to grow healthier roots and plants. Plus, you won't have to worry about the material leeching poison to the ground or contributing to global warming.
Kenley Large Raised Garden Bed
Kenley Large Raised Garden Bed - 135 Gallon Flower or...
CREATE A GARDEN ANYWHERE: Too many rocks? Poor soil? Paved yard? The Kenley fabric raised garden bed lets you garden wherever you like. Simply place the grow bed where you need it and fill with fresh new earth. Plant your veggies,...
CHOOSE YOUR GARDEN SIZE: Want to grow your own produce, but don't have much time? Or maybe you've got kids who want to try their hand? By placing multiple Kenley fabric planter bags in your yard, you can create a garden of any...
PUT YOUR GARDEN AWAY WHEN IT'S DONE: No need to have empty garden pots and containers cluttering up your yard in winter. When the growing season is over, simply empty the earth out of the fabric planter and pack it away. Kenley...
MAKE GARDENING EASIER: Kenley fabric garden beds are effectively raised beds, with plants roots growing above the natural ground level. This makes tending your garden much easier as you can weed, prune, water and harvest your crop...
PLANTS GROW BETTER: The unique design of the Kenley garden beds for vegetables means that they allow air into the soil more effectively than tubs or traditional elevated beds. The fabric also reduces the number of creatures and...
The large raised garden bed by Kenley Store can definitely be used as a liner for raised gardens, but it also works pretty well as a standalone container too. Its calling card is 'create a garden anywhere', which is true in every sense of the word.
The dimensions of the raised liner measure 36 x 72 x 11.5 inches, with eight divisions for plant spacing. You can put in carrots, pepper, tomatoes and more and still have room for herbs or flowering plants.
Like the rest of the non-toxic garden bed liners in the list, the Kenley liner is made from durable fabric and can last a very long time. If you use it as a grow bag then you can enjoy air-pruning benefits and healthier roots. Cleaning is as simple as taking out the soil, putting it in the washing machine and allowing it to dry itself outdoors.
---
Why Should You Buy Non-Toxic Garden Bed Liners?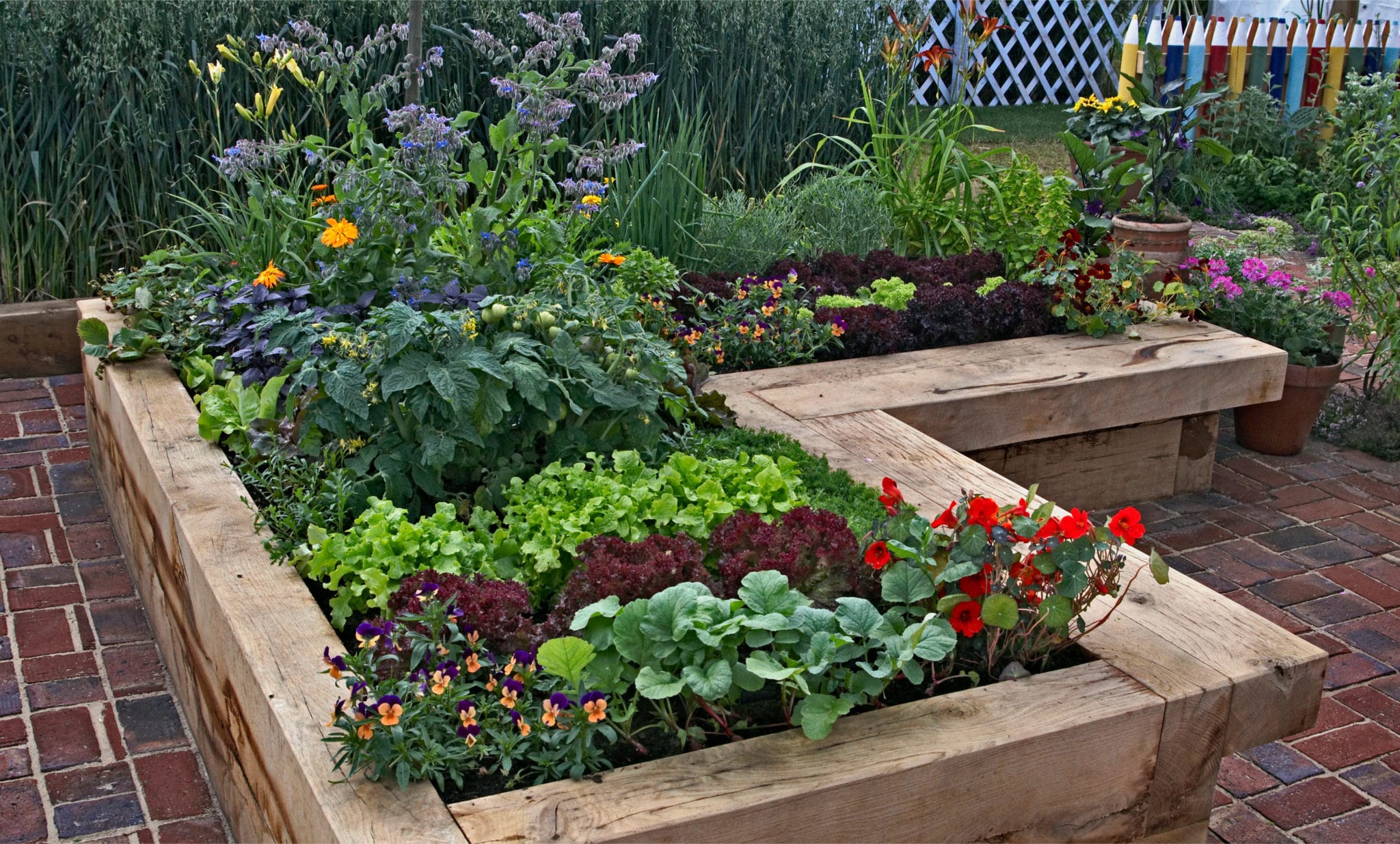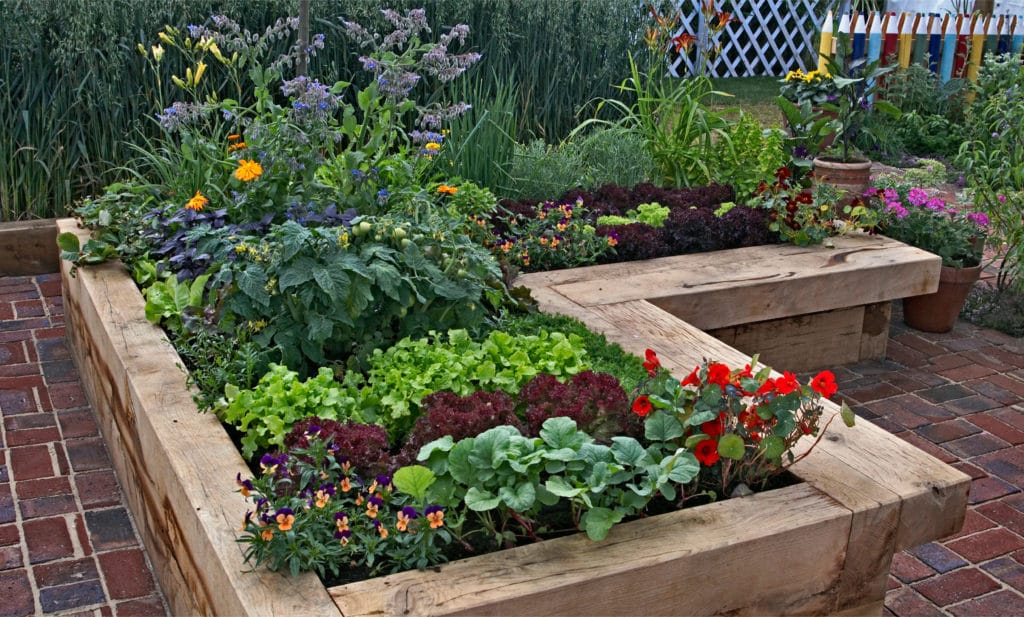 To Contain Soil Better
Sometimes a raised garden bed is not enough, especially if it's not solidly constructed or has holes where soil could escape from. In this case, a garden bed liner can keep the soil and contain it, thus eliminating the need to refill it ever so often.
To Stabilize Temperature and Environment
Outdoor soil will have to be insulated in order to prevent extreme temperature fluctuations. Raised garden beds do this to a degree, but it may not be enough. In this case, a liner can keep the warmth in and can mean the difference between frozen and healthy plants.
To Keep Pests Away
Insects, slugs, and moles will have an easier time getting to your veggies when your garden isn't raised. The elevation of several inches serves as a deterrent, something that a garden liner can provide.
To Stop Crops From Leeching Chemicals
Most of the time people tend to look for non-toxic liners as they don't want chemicals and other nasty stuff from getting into their herbs, vegetables, or fruits. A raised garden bed does this admirably, and adding a garden liner ensures that your crops remain chemical-free.
---
A Word of Advice on Non-Toxic Garden Bedliners
A non-toxic garden bed liner is very beneficial when it comes to raised gardens, but there are a few things you should keep in mind.
First, installing one can keep moisture locked in the soil, which can be good or bad for your plants. Too much water leads to rotted roots, and most of the time you won't be able to save your plants.
When choosing how to build a raised garden bed, there are a lot of materials that you can choose from, such as cinder block vs wood.
You'll also need to be careful not to damage the lining or the sections. Dig, mulch, and scrape less vigorously so your raised garden liner can last a long time.
​​​​​​
Last update on 2022-10-23 / Affiliate links / Images from Amazon Product Advertising API