A national park is a reserve of land protected by the United States government. It is considered to be an important resource for the nation because of its natural, cultural, or historic value.  There are six national parks in Missouri
In Missouri, there are six different sites that have been designated as national parks from the National Park Service (NPS). This makes up 1% of all NPS managed lands in the U.S.A. These parks fall under different categories, but they all hold cultural or natural importance to the nation's history and society.
(Listed in order of distance from St. Louis)
---
Gateway Arch National Park – Saint Louis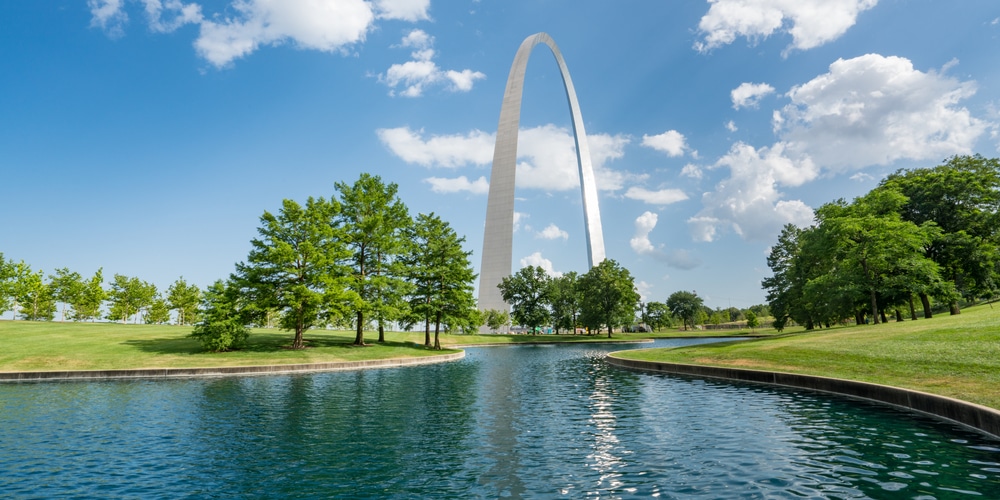 Designated on June 10th, 2018, Gateway Arch is the newest national park in Missouri. It is the site of the Jefferson National Expansion Memorial, which includes both the 630-ft Gateway Arch and Museum of Westward Expansion.
The museum tells the story of the United States' westward expansion because of Meriwether Lewis and William Clark's expedition through St. Louis to reach the Pacific Ocean. The iconic Gateway Arch, located in Downtown Saint Louis, is the tallest man-made monument in the U.S.A., standing at 630 feet tall and weighing 44,000 tons.
The park is also near Forest Park, which includes cultural attractions like the Saint Louis Art Museum and The Muny amphitheater – making it an ideal location for tourists and sightseers.
The arch is one of the most popular national parks in Missouri, or really the entire country.  It's just, most people don't realize it's a national park at all.
Fun fact:  The arch land used to be full of houses and businesses that were all leveled for the park.  The "Old Cathedral" is the only original building left in the park.  Check out this post from builtstlouis about it.  It's a fascinating building.  40 city blocks were destroyed to make way for this park.
---
Ulysses S Grant National Historic Site – St. Louis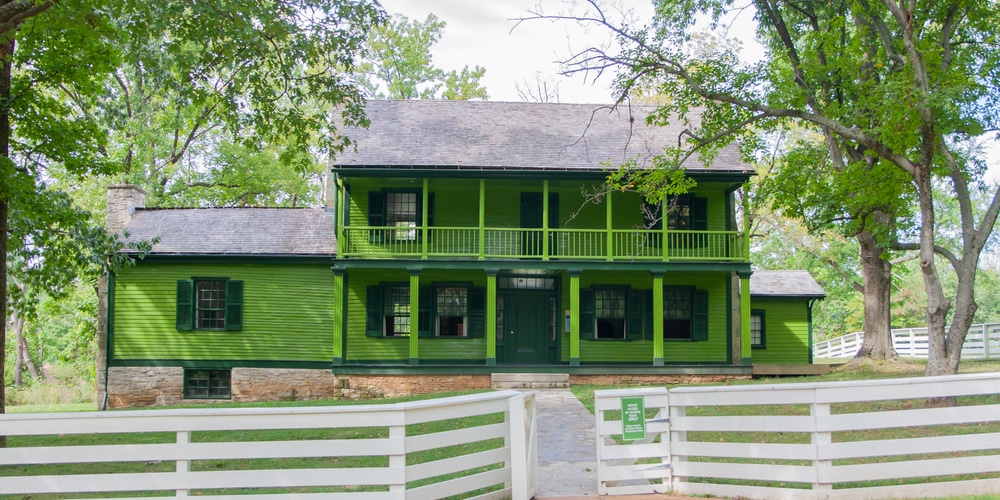 Designated on August 30th, 1978 at the Ulysses S. Grant National Historic Site, this park preserves the home and presidential library of General and President Ulysses Simpson Grant.
The site is divided into two sections: The Visitor Center at the Hardscrabble farm, where he lived from 1884-1885 after his presidency; and "White Haven", his childhood home in Point Pleasant, Pennsylvania (moved to the site).
---
Ozark National Scenic Riverways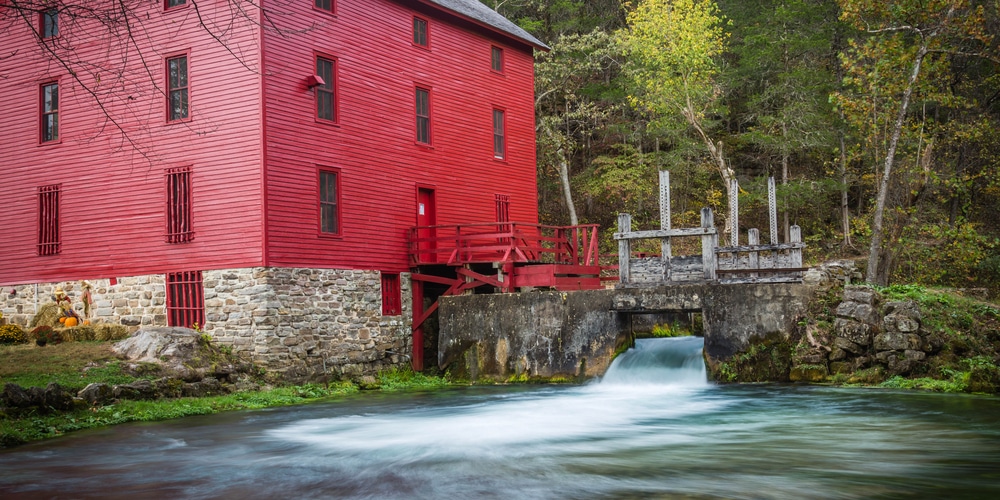 Designated on March 10th, 1964, Ozark is the oldest national park in Missouri. It preserves a set of eight U.S.A. states parks along 54 miles of the Current and Jacks Fork Rivers in southern Missouri's Ozarks. In these parks you can enjoy a wide range of water sports, from canoeing and kayaking to fishing or just lounging by the shores.
The most prominent feature of this region is Alley Spring, which was named for cave explorer and early conservationist John Killmer Alley (who also has a road in Springfield named after him). The spring is located in the Alley Mill and Powerhouse which was built in 1908. The park also features boating, camping, hiking trails, cabins, golfing, horseback riding, picnicking areas and biking.
---
Wilsons Creek National Battlefield – Republic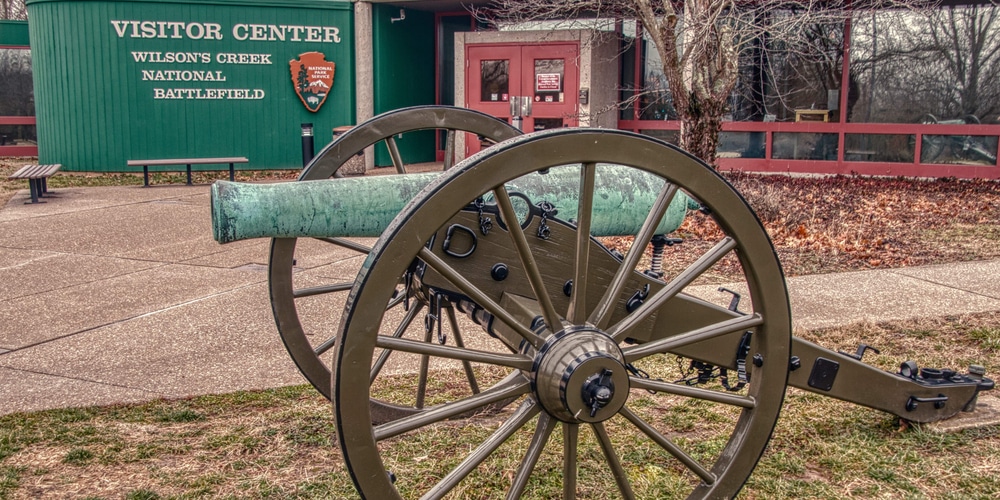 Designated on July 3rd, 1956 at Wilson's Creek where General Lyon and 4,500 Union soldiers were killed on 10th Aug., 1861 during the opening shots of the American Civil War.
The park is a memorial to those who fought in this battle that helped initiate one of the most destructive wars in American history. The park also features a visitor center, a museum and a reconstructed 19th-century farmstead. The Johnson's Creek raid, a Union defeat during the war on February 8th, 1864 is also commemorated here.
---
Harry S Truman National Historic Site – Grandview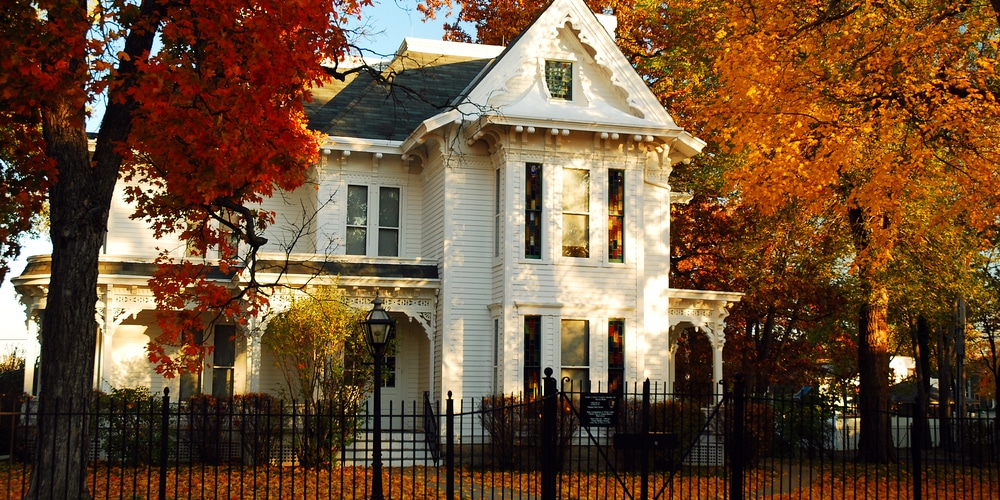 Established on July 6th, 1976 at the birthplace and childhood home of former President Harry S. Truman.
In his hometown of Grandview you can visit the Truman Home and Presidential Museum, as well as the Stone House, where he was born on May 8th, 1884. There's also a replica of his boyhood home built next door to the original.
George Washington Carver National Monument – Diamond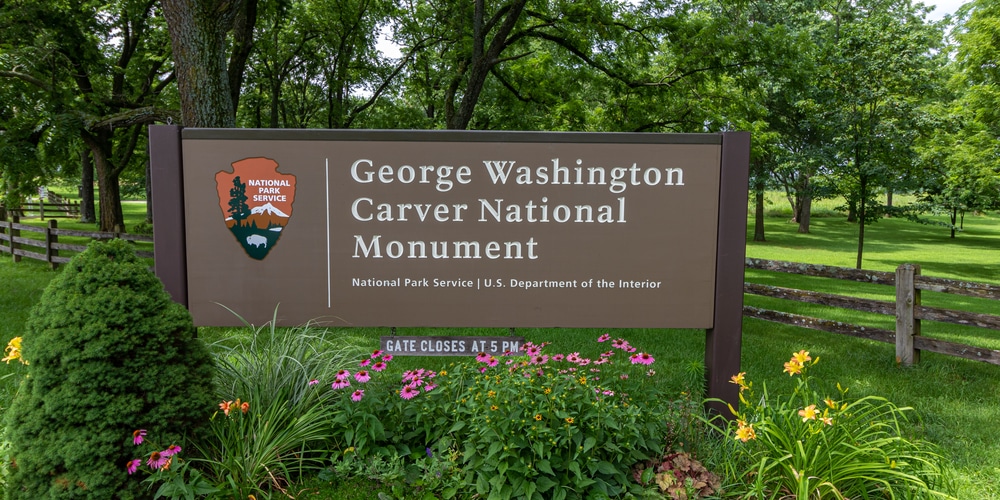 The sixth national park in Missouri is George Washington Carver National Monument.  Designated on July 14th, 1943 at the birthplace and early childhood home of George Washington Carver – a famous African-American agricultural chemist, botanist and educator in the late 19th and early 20th centuries.
He is most known for his research with peanuts and sweet potatoes, which were part of the large-scale farming in the South. The park also features a replica of his birthplace cabin, along with the gravesite of George Washington Carver himself.