When it comes to low-maintenance landscaping, Florida gardeners have many options at hand to create beautiful yards that are also easy to care for. Several factors contribute to creating an undemanding outdoor space.
Two of the most important are plant type and design. Making the right choices here saves money and time otherwise spent on trying to grow the perfect garden. Follow these tips for creating yards using less energy, water, and fertilizer while freeing up time.
---
Choosing the Right Plants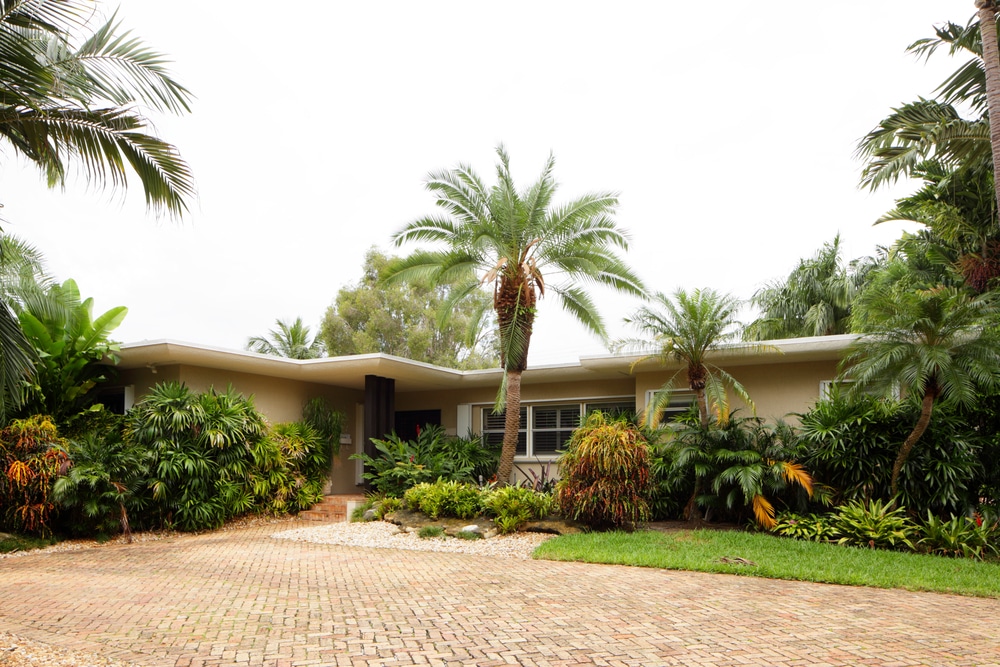 Picking the right plants for your outdoor space significantly affects how easily it's maintained. Consider your local area or consult with a nearby nursery to learn more about the conditions of where you live. If your location is prone to pests or drought, a wide variety of plants have likely grown resistant to these factors.
In addition to plants sturdy enough for specific environments, look for plants that require little maintenance. Flower-producing plants usually require more maintenance than ones that just produce foliage.
Planting larger varieties will reduce the number of plants you must care for in a space. Also, think about adding evergreens for attractive year-round color and minimal cleanup compared to most trees.
Examples
Floridians know how much the climate varies in the state. These are just a few examples of plants that grow well in various regions:
North Florida:

Fringe Tree, Sweet Pepper Bush, Oregon Holly Grape, Oakleaf Hydrangea, Shrimp Plant.
Central Florida:

Sweet Almond Bush, African Iris, Zebra Grass, Wild Sage, Marlberry, Philodendron.
South Florida:

Blackberry Lily, Golden Trumpet Tree, Bush Clock Vine, Leatherleaf Fern, Orange Plum.
Native Plants
Plants that grow naturally in the state provide some of the easiest plants to maintain. Native plants evolved to tolerate Florida's unique conditions. Plus, once these plants get established, they need little water or fertilizer. With that in mind, you'll have options like Florida Anise, Coontie, Pink Muhly Grass, and Partridge Pea.
---
Design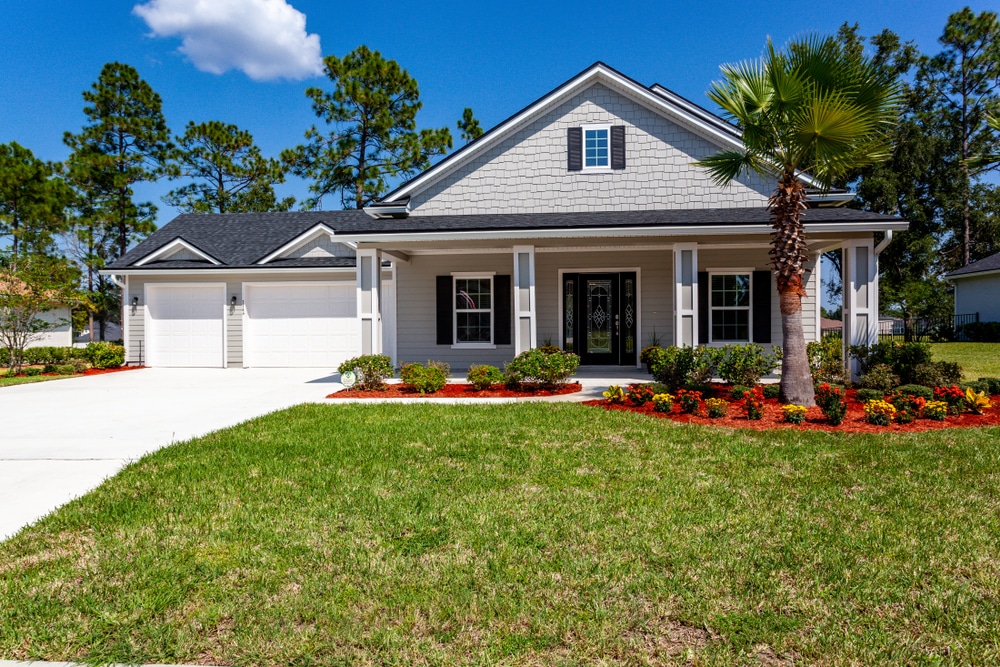 Another essential factor in low-maintenance landscaping is design. Consider not only the requirement of your chosen plants but also other uses you have for the space. Use synergy to make placements mutually beneficial.
Plant Design
Grow plants with similar needs together to make maintenance easier on you. Also, consider using the same plants in different beds around the yard for the same reason. Mix up the size and shapes for a pleasant aesthetic, and use taller plants to shade smaller ones. Add trees and shrubs to your landscape also to help create shade.
People with smaller yards may want to explore container gardening or raised beds. This type of gardening can be more costly since you're purchasing soil, but it also saves time you'd spend amending soil.
Groundcover
Large and sprawling grass lawns use resources at a high rate. With that in mind, check out other options for ground covering when possible to cut costs and maintenance costs. If you still want grass, look to low-maintenance options.
Hardscape
Adding hardscape to your yard can help your landscape flourish. Walls and stone beds prevent plants from becoming overgrown while retaining water and preventing erosion.
Planned areas for seating can use paver stones or gravel to stop the area from being encroached on by spreading plants. Utilizing stone or gravel pathways throughout your space has similar benefits.
Moreover, covering seating areas provides a trellis for plants or shaded areas to grow. Whatever you add to your yard, make it work for you! Choose ornaments that double as plant waterers or use salvaged items to create container gardens. There are endless possibilities.
---
Final Thoughts
For low-maintenance landscaping, Florida is one of the best spots! Be sure to plan out the space and choose the correct plants carefully. Doing so will ensure not only an easy-to-care-for garden but one that costs less to upkeep. You may like to choose flowering ground cover.