There are a few common reasons Florida homeowners would want to plant flowering ground cover on their property.
One of the reasons is that maintaining lawns is expensive and time-consuming.
The other reason is flowering ground cover looks beautiful and is more practical than maintaining a lawn. Flowering ground cover reduces the amount of grass you need to mow and maintain. This is a big plus. Grass grows fast in Florida.
---
Is Flowering Ground Cover Right for Your Florida Lawn?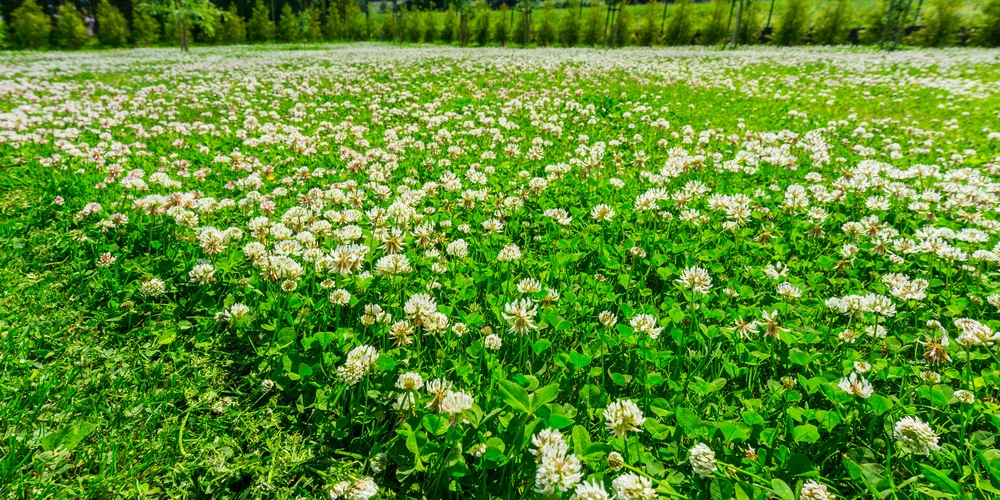 For starters, ground cover is more adaptable to several environmental conditions. For instance, St. Augustine grass doesn't grow well when planted in extreme shade. In addition, it's difficult for gardeners to establish grass when planting it in areas that are consistently dry or wet. However, there are lots of ground cover plants that handle various climates and extreme weather conditions perfectly, and you're sure to find one that you prefer.
---
Choosing ground covers for your landscape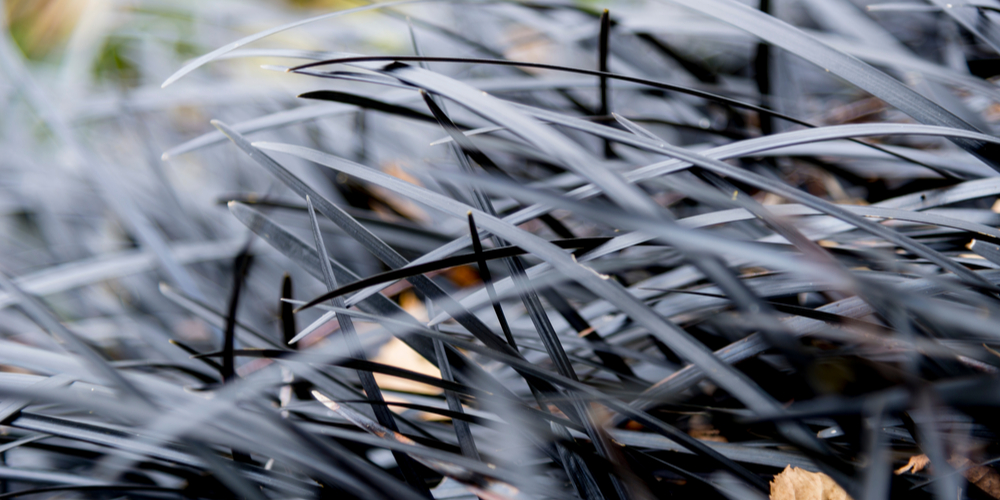 Choosing the right ground cover for your landscape can help minimize irrigating, fertilizing, or mowing your lawn after the plants have been established. For those looking for low-maintenance ground covers (shade), you should choose "Mondo grass" and "Liriope." Those in locations with wet soil should select "Matchweed" (also known as "Lipia") because of its outstanding tolerance for wet soil.
Juniper such as "Blue Pacific" and "Compacta" are great for dry areas since they are drought resistant. Woody ground cover species have a variety of textures and colors that surpass any lawn. Ground cover plants complement shrubs and trees and complete any landscape (sometimes even better than lawn can).
Related:
Blue Rug Juniper Companion Planting
---
Ground covering plants: Establishment
Generally, ground covering plants mature in two years; however, some can require less or more time. You'll need to water, fertilize, and weed the ground cover plant to help it become strong and grow quickly. You should use some mulch (if you live in drier areas) to help the plants retain water.
Using mulch helps the plant's root system grow faster and get stronger. The plants will only need minimal trimming (to keep in shape) once they have established in the selected area. Choosing your ground cover plants depends on your location's weather. You can plant some plants in different regions; however, some are only suited for specific regions and conditions.
Here is a list of plants that are good for various regions in Florida and some light requirements for healthy growth.
---
Ground cover plants Florida
Full sun Florida ground cover plants
These are tough heat-loving plants that grow well in tropical climates while exposed to direct sunlight. You can plant them in the yard if you don't have enough shade.
Coral creeper
The coral creeper is a fast-growing ground cover with a wild and unkempt look that adds a shabby, chic, but fun look. It has bright florals that flower from a bed of green foliage. It grows to be two inches tall, has a vining attribute, and should be trimmed every spring to prevent it from getting unruly.
Blue Daze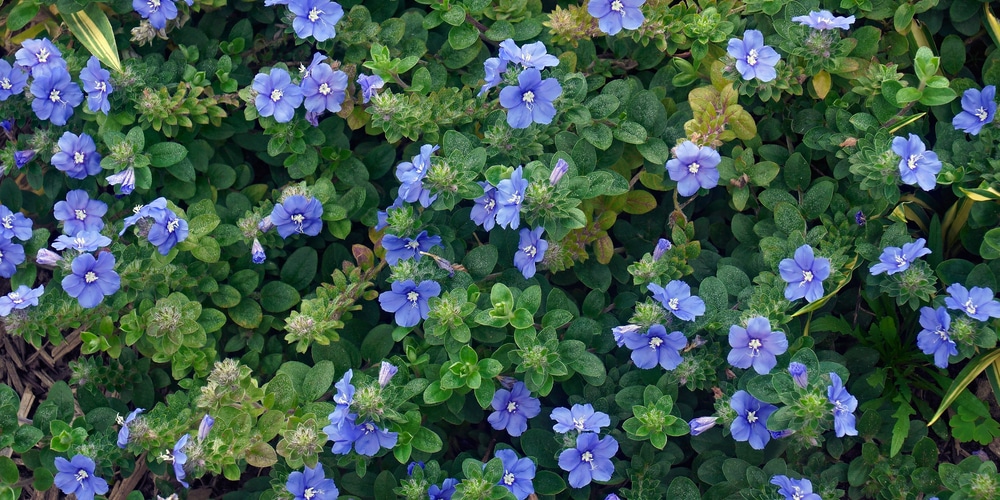 The Blue Daze has eye-catching icy blue flowers with a crisp blue shade that's difficult to find on any other plant worldwide. It prefers moist, average, well-drained soil. It would help if you didn't plant it in wet areas since this would cause it to develop a fungal infection. It's resistant to salt spray (you can plant it in coastal regions) and grows up to 1.5 inches high with a 3-inch spread.
Ground cover plants: Florida shade
These ground plants are great for people with trees or buildings that cast a shade onto their yard.
Asiatic Jasmine
This plant spreads like wildfire. It grows between one and three inches tall and has a thirty-inch spread. It's highly tolerant of foot traffic, which makes it great for people with pets and children who run around the yard a lot.
Mondo grass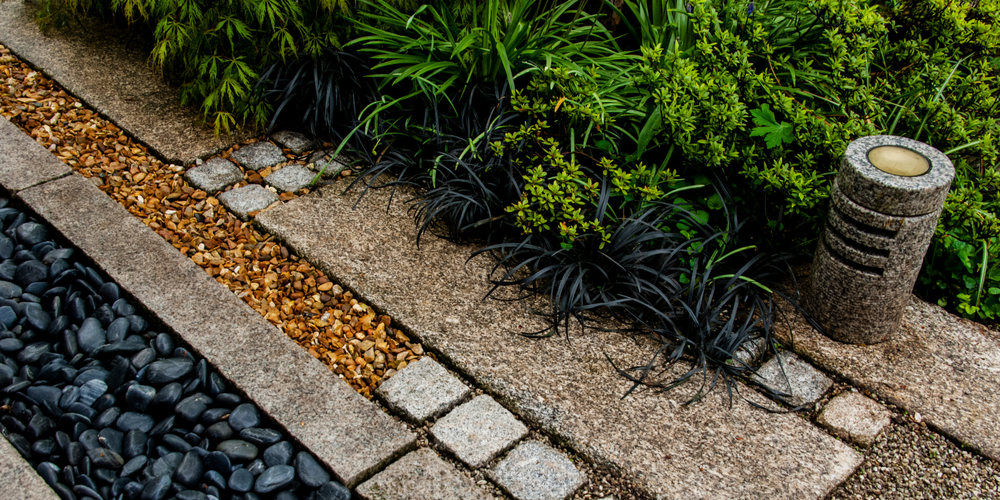 Mondo grass grows slowly and has grassy mounds (dark green) of foliage producing pretty white flowers in the summer. It has a two-inch spread, making it the perfect ground cover to fill in patches around the yard.
Florida ground cover plants (Drought tolerant)
If you forget to water your plants frequently or live in dry locations, then these ground cover plants are what you may be looking for.
Dianthus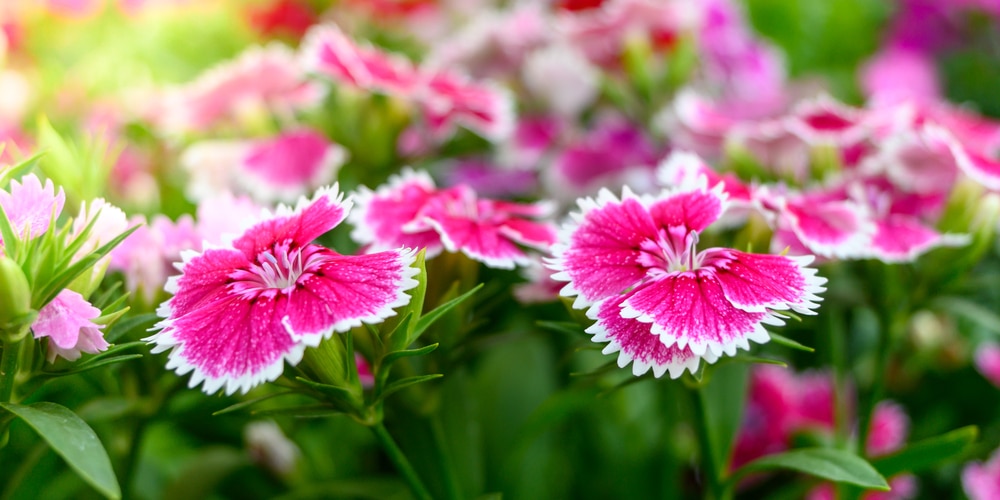 Dianthus has brightly colored petals and attracts lots of attention because of their vibrancy and texture. They have a good fragrance, are great as border plants, and grow one to three inches tall. It would help prevent mildew if you watered the plants at the base (and not the leaves).
Artemisia
Artemisia has gray-green leaves that look dusty, making them perfect for people looking for cool-toned colors. You can pair the plant with purple and blue flowers for maximum effect. The plant grows three inches tall and two inches wide when mature.
---
Conclusion
If your landscape isn't suited for lawn, ground covers are your best bet. There are more ground covers than those mentioned here, and (often) they are more practical and easier to maintain than planting lawn.
Related:
Drought Tolerant Shrubs Zones 8 and 9 (a decent chunk of Florida)