If you're updating your property in the Volunteer State, consider some of these evergreen shrubs Tennessee needs you to plant. Focusing on native species helps ensure a thriving environment. Let's start with shrub types you should never grow in Tennessee.
---
Prohibited Shrubs and Invasive Species
There are a few shrubs you shouldn't use in your Tennesse landscape. For example, Privet or Ligustrum species invade natural areas choking out native plant life. People planted these shrubs to create tall hedges, but they quickly escaped causing problems in the wild.
Gardeners should be aware of the impact of invasive species to choose the best evergreen shrubs Tennessee allows. Some invasive shrub species have already been prohibited, including Shrub Althea and Nandina.
---
Best Evergreen Shrubs Tennessee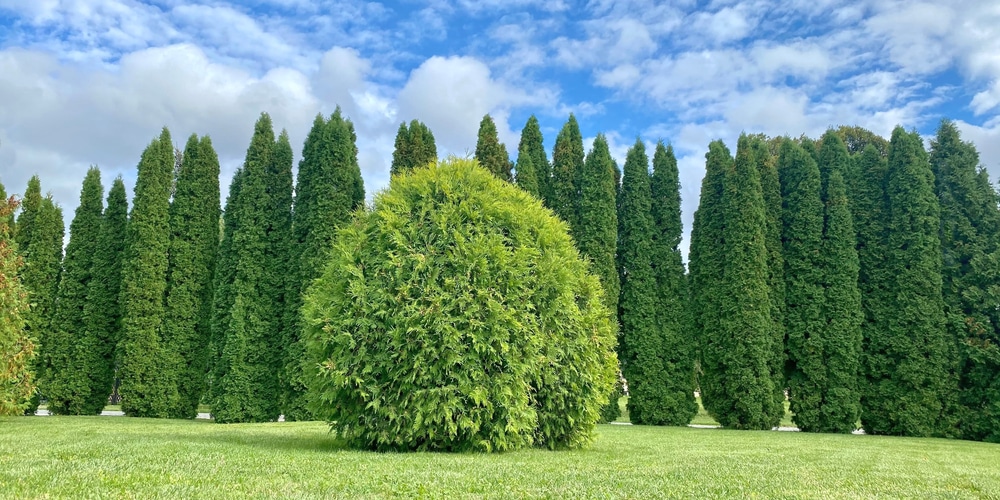 Now that you know what not to grow let's look at some of the best options for your yard. If you've already picked an exotic shrub, consider selecting a similar alternative. Even within these options, there are different cultivars to grow.
American Arborvitae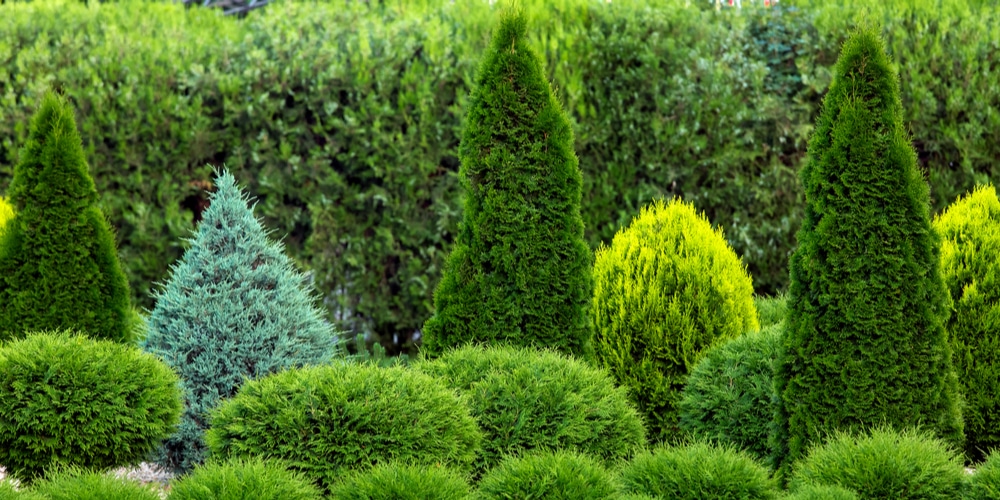 Thuja occidentalis
A native shrub species which grows as both a shrub and a tree, American Arborvitae is a Tennessee native species commonly used for creating natural borders. Once established, these shrubs can hold up to extreme heat and drought, making them an excellent choice for hedges.
These dense shrubs produce tons of green branchlets, though some may experience a loss of color in the winter. Specific cultivars have more showy colors than others.
American Holly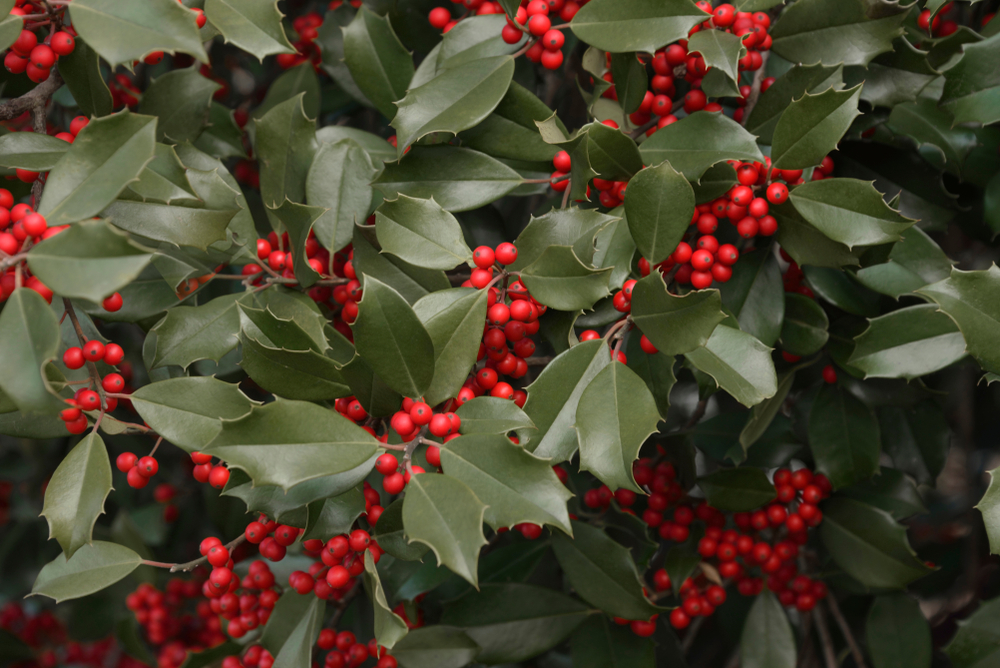 Ilex opaca
A popular option that grows as a tree and a shrub, American Holly appreciates well-drained soil. Holly varieties are often used as barrier plants because of their height and dense growth. While this plant is beneficial in this regard, you may not want to plant it too close to the house as it is highly flammable.
The iconic appearance of these trees has made them a favorite for winter decoration. The spikey dark green leaves and bright red berries make a bare winter yard beautiful.
Drooping Laurel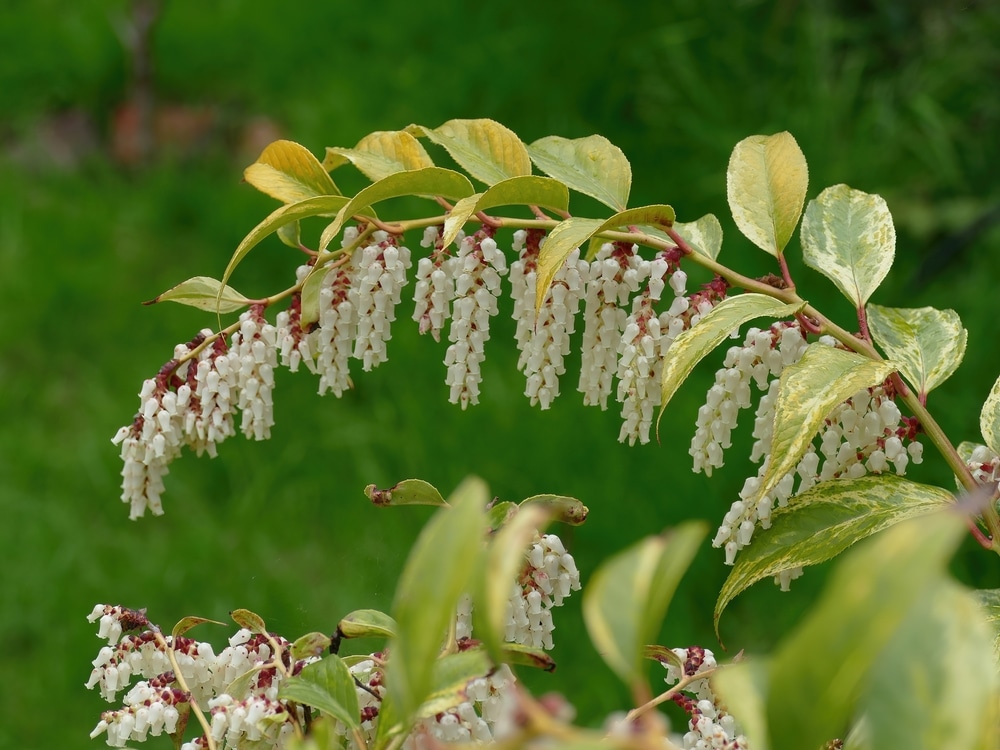 Leucothoe foanesiana
Also known as Doghobble and Dog-laurel, Drooping Laurel is a native option that prefers shade but thrives in full sun when provided with proper moisture. Other than picking the correct spot for planting, these shrubs require little maintenance.
Drooping Laurel sprawls between three to six feet and grows just as high. These attractive evergreen shrubs' foliage ranges in color. Expect flowers around the end of April in variations of pink and white.
Eastern Redcedar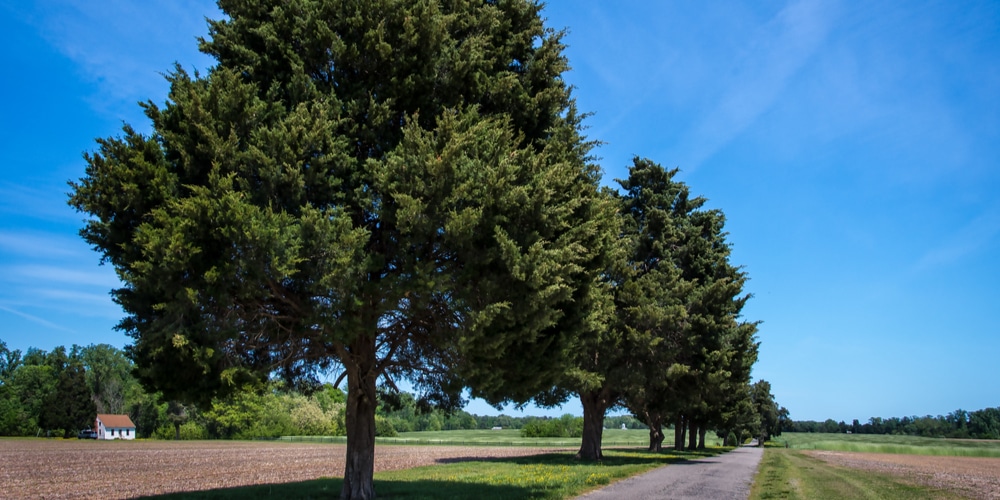 Juniperus virginiana
Almost blue evergreen foliage is the trademark of the juniper family, which these shrubs are a member of despite having cedar in their name. There are low-growing as well as tall varieties and are often used for screening yards.
Wildlife love juniper for their slivery blue berries. If you want songbirds to visit your yard, consider adding a juniper shrub to attract them.
Viburnum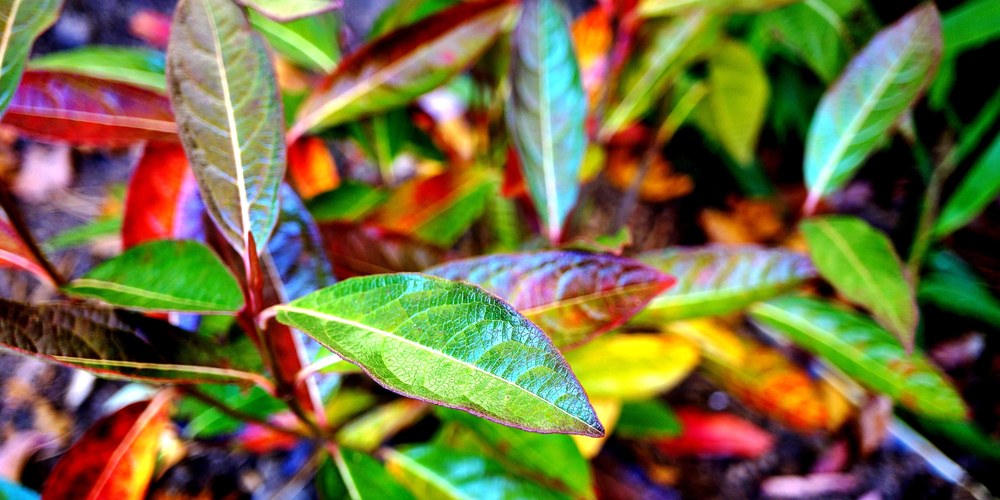 Viburnum
Butterflies love viburnum species, and there are more than 150 to choose from to add to your yard. For Tennessee landscapes, Arrowwood Viburnum provides a local option for your area, especially for wet lowlands. The only downside is it's not a true evergreen while other species members are.
No matter the type of Viburnum, expect small white clusters of pretty flowers and later berries. These berries attract songbirds to your yard, and established Viburnum creates a nesting ground.
---
Final Thoughts
Some of the best evergreen shrubs Tennessee yards support are native species! Make sure to thoroughly research the requirements for any shrub you want to add to your landscape. Just because a shrub is native doesn't mean it will thrive in your space. Check with a local nursery for the best options in your region. You may also be interested in flowering trees in Tennessee.