Ferns are stunning plants that can make your garden, porch, or even indoors look more "jungly." Indeed, they have brilliant-green dense foliage that provides colors even in areas with partial sun. While not all fern plants produce flowers, they are always ideal choices for adding some color to your gardens. Almost all varieties need moist and slightly acidic soil to thrive. But can you grow an evergreen fern in zones 7 and 7b? And if yes, which species work best for these USDA hardiness zones?
To find out the answers to these questions, keep reading. In this "Evergreen ferns zone 7" guide, we included everything we think you must know about growing these plants in your region. Besides giving you a list of all of the fern varieties you can grow in your hardiness zone, we also included some tips about taking proper care of them. After all, who doesn't like a splash of green color all year round?
This post is purely for ferns that do well in zone 7. Ferns that grow well in zone 9, for instance, will be different.
---
Japanese Shield Fern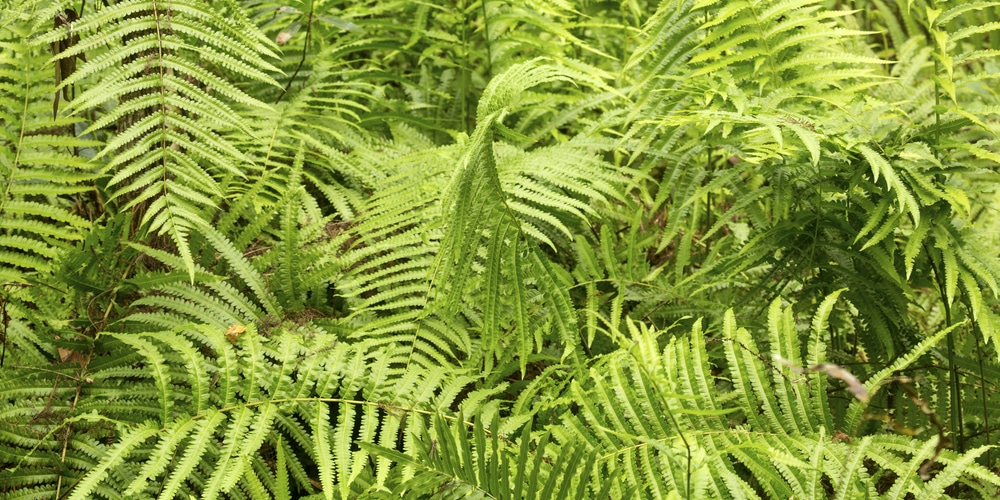 The Japanese Shield fern needs constant moisture to survive. However, it is one of the best evergreen ferns for zone 7, and it is one of the most popular choices for most homeowners. They are relatively easy to grow, and some varieties produce new growth in coppery tones that turns red in the fall. For this reason, the Japanese Shield Fern adds even more color to your garden.
Plus, these plants are ideal choices for growing ferns in hanging pots around your house. All you have to do is select a proper location and ensure the soil is moist and well-drained. Also, for better results, consider fertilizing them at least once a year with some organic matter. If the season gets too warm, add some mulch to improve water retention in the soil and increase your plant's beauty.
---
Christmas Ferns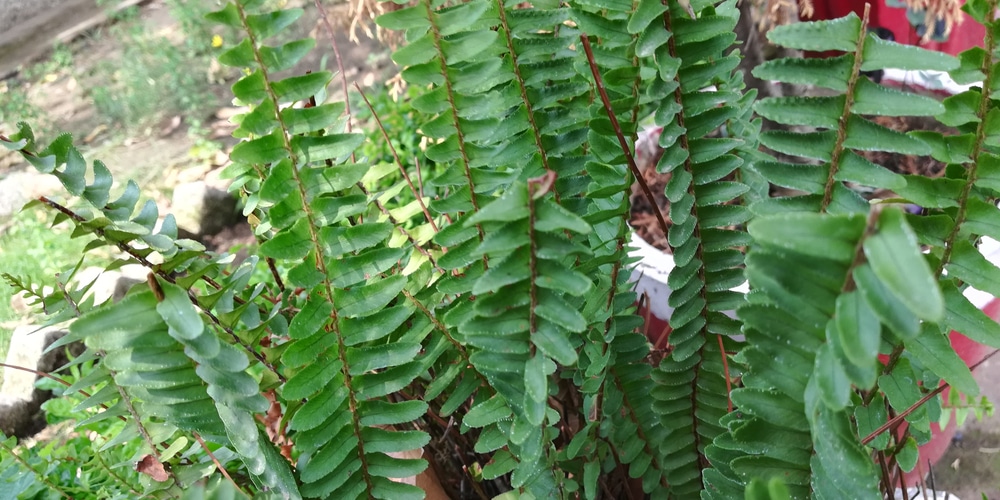 Contrary to what their name suggests, you can enjoy Christmas ferns all year round if you live in USDA hardiness zones 7 and 7b. Instead, "Christmas" refers to their ability to keep their dark green color over the months of the year without getting paler or losing their leaves.
Also, one of the biggest attractions of these plants is their bright color. Even when other plants are dormant, this type of fern will ensure your garden doesn't look dead. Locate your plants somewhere shady where they can receive some hours of sun during the day for best results.
---
Lady Fern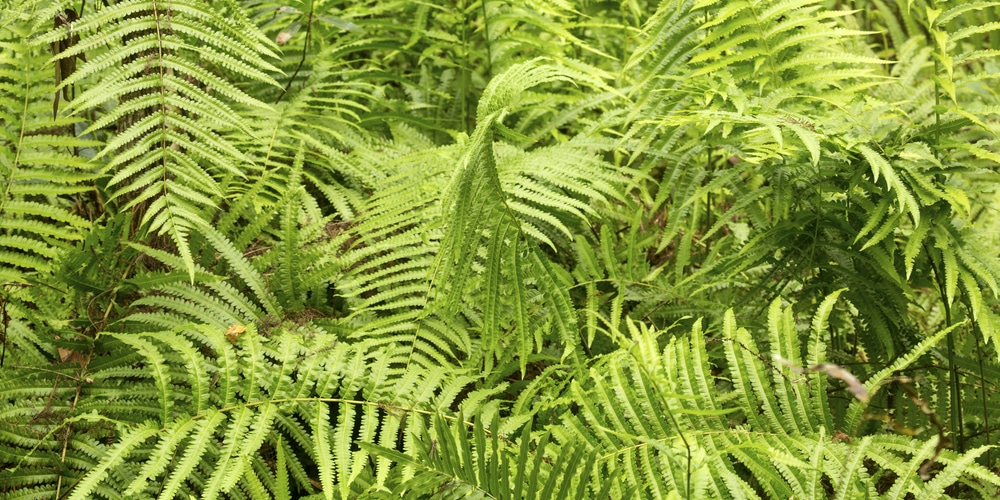 Lady fern is one of the most delicate-looking varieties of evergreens. Plus, it is suitable for zones 7 and 7b. However, you might get some headaches when finding a proper location for growing these plants. Indeed, they prefer lightly shaded areas that receive some sun throughout the year. Don't forget that Lady Ferns need well-draining soil to thrive. Keep them moist throughout the day to ensure they grow healthy and lush.
---
Tassel Fern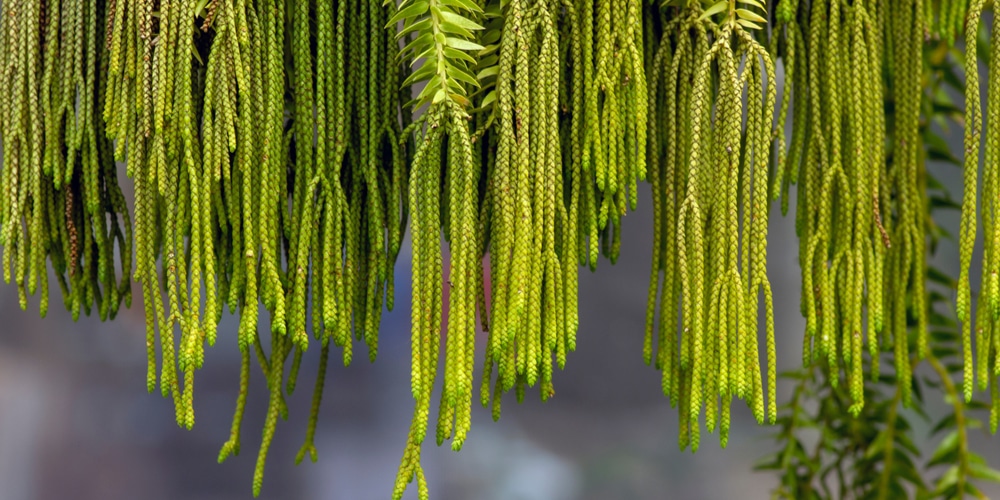 If you are trying to make a statement with your plants, you should consider getting a tassel fern. This plant has unique looks different from most other ferns. It is an ideal choice for hanging basket plants. However, you can also plant them as ground cover. Its fronds can grow up to two feet high and ten inches wide. Don't forget to add adequate mulching to the soil to protect these plants from diseases and pests and ensure they stay moist.
---
Maidenhair Fern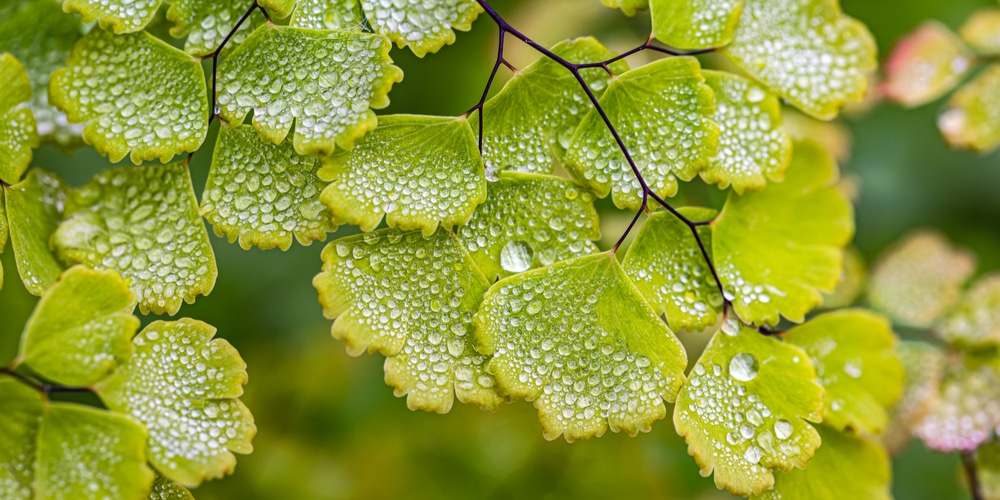 You might have heard about maidenhair ferns and how challenging it could be to grow them. However, don't let this stop you from planting them in your yard. Plus, they are not as hard to care for as you imagine. All you have to do is ensure you provide them with the soil quality they need and prevent overwatering. Rotting roots will damage your plant irreversibly.
---
Japanese Painted Fern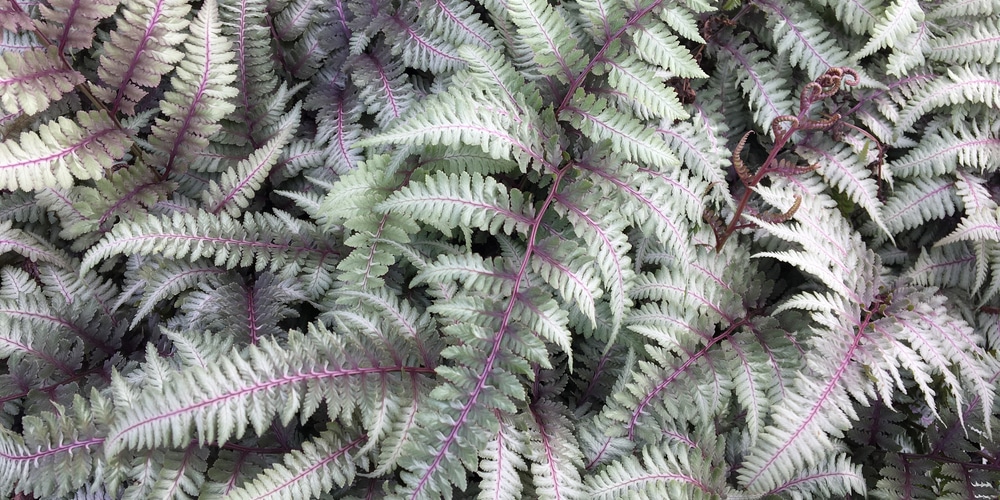 Japanese Painted Ferns doesn't display the characteristic green color. Instead, its silver foliage can add a dramatic and elegant touch to your garden. Even if they look so delicate, these ferns are not hard to grow. They need partial sun and constant moisture.
---
Evergreen Ferns Zone 7: The Bottom Line
Once you pick a fern, make sure to water it often and prune it when needed to ensure that it lives a long healthy (and aesthetically pleasing) life.
As you can see from this essential guide, there are several evergreen ferns you can add to your garden in hardiness zone 7. Make sure you choose varieties that you can keep healthy.