Pergolas have become a trendy piece of architecture among homeowners. They offer a practical and fantastic way to enhance any backyard living space while providing the much-needed shade to make walkways and patios more hospitable.
For the unacquainted, pergolas are open structures with an open roof style (not a complete roof). However, they may have a retractable roof.
If you live in Florida and are considering creating a relaxing and entertaining area outside, you may wonder whether you really need a permit for a pergola. The answer is YES. You need to obtain a permit when constructing a pergola in Florida. Read on to find more on building pergolas in Florida.
---
What you need to build a pergola in Florida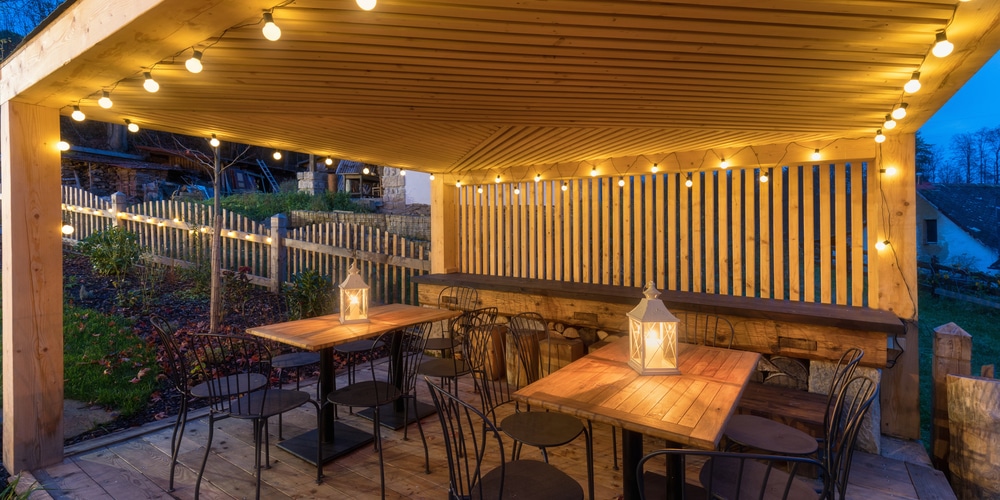 Pergolas are freestanding structures, often built to cover decks, patios, and walkways. Many homeowners use them to add interest and transform their outdoor space, especially if they want to surround themselves with flowering vines. Some restaurants use pergolas to give off a more desirable ambiance.
If you are planning to build a pergola on your property, besides gathering the materials and hardware you need, there are regulations you have to comply with.
The Florida Building Code (Florida Statute 553 PART IV) requires any person, firm, corporation, or governmental entity to obtain a permit when constructing, erecting, altering, modifying, repairing, or demolishing any structure within the state. A permit will help ensure that your project is completed safely and complies with building and zoning codes.
Of significance, the kind of permit your need to build a pergola may and will vary from one county to another and from one city to another. As such, the best way to ensure you comply with all requirements and building codes is by asking your local municipality the questions you have regarding your project. Depending on your city, the requirements for a freestanding pergola may vary from those of an attached pergola.
---
Tips for building a pergola in Florida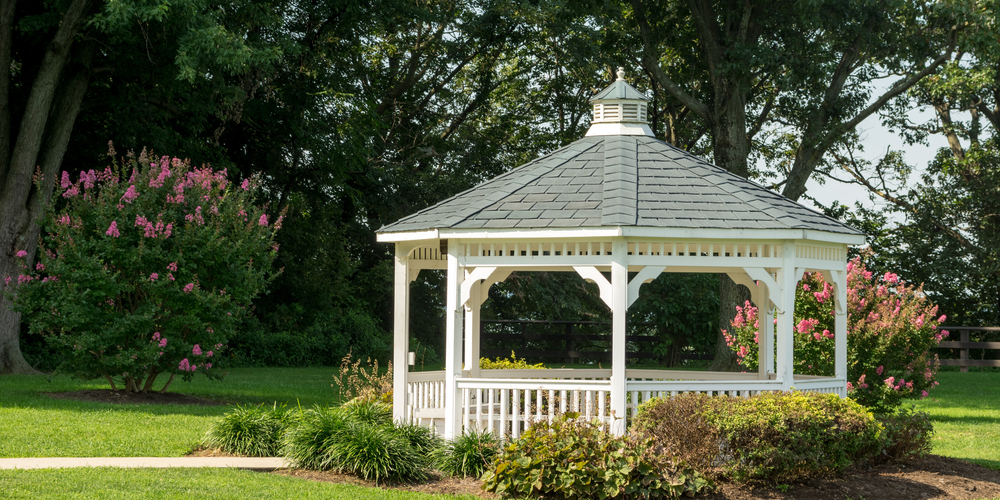 A pergola is a deceptively simple outbuilding that can add value to any backyard. These open-air structures define outdoor living spaces and can be customized to fit any space. Interestingly, pergolas are easy and inexpensive to construct.
If you have decided to build a pergola, here are steps and helpful tips to consider:
Plan your style:

Pergolas can be designed to have a more traditional look or with clean lines and no overhang on the rafters for a contemporary style. Decide on the effect and look you want to achieve with pergola.

Obtain a permit:

You will need a permit to erect a pergola in Florida. Call your local city building department or HOA and get the necessary permits.

Buy a pergola plan:

There are many DIY pergola plans available online. The most interesting thing about plans is that they give you the exact amount and measurement of lumber you need.

Choose your materials prudently:

Pergola is an open-style structure that will be exposed to elements. As such, you will want to pick material that can stand to elements. Wood is beautiful, inexpensive, and readily available. Just make sure to go with naturally beautiful and rot-resistant options like redwood and cedar.

Check utilities before digging:

It is most certainly that you will dig the earth when building your pergola. To avoid tampering with any of your utility lines, get to know where electrical, water, and sewer lines are. Breaking them can result in undesirable consequences.
With a range of pergola styles available, it is easy to find one that best fits your yard, lifestyle, and desired comfort level. Typically, you should be able to start and complete your pergola with ordinary tools and equipment. Otherwise, you may want to hire a local handyman to build the structure for you.