How can you have deer avoid your yard? If you live next to a forest, this is the million-dollar question. You may know how many headaches visits from these mammals to your garden can cause. In this "Deer Resistant Shrubs Pennsylvania," we included all of our favorite options to let deer know that it is time to find another source of food.
---
Deer Resistant Shrubs Pennsylvania
Let's face it: it is hard to say a plant is deer-resistant. Even though a species might not be a favorite for these animals, a hungry deer with no option won't think twice about eating whatever crosses its path.
With that said, you can minimize the chances of your garden getting destroyed by hungry deer by planting species that might be too fragrant, too toxic, too bitter, or with an unappealing texture for these animals' appetites. If you live in Pennsylvania, you've landed in the right place.
Barberry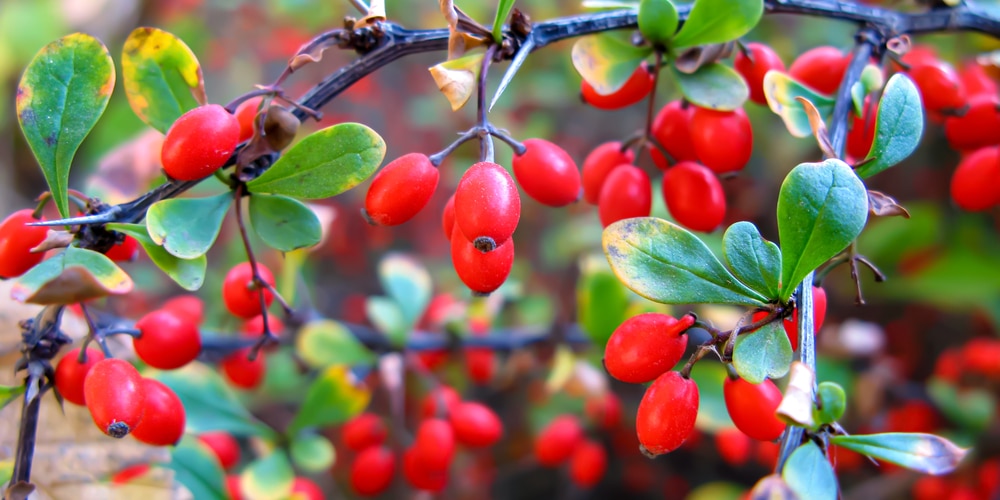 If you like the idea of adding a colorful hedge to your garden, barberry might be your best choice. You can find these shrubs in different varieties. These plants display spines and thorns that prevent these animals from eating them. Barberries are relatively easy to grow and require little to no maintenance: once established, they will provide your garden with year-round beauty. Barberries can be deciduous or evergreen, depending on the varieties: both wor well as privacy screens, foundation plants, or ornamental specimens. Some plants produce red berries, and most display fragrant yellow or white blooms in the spring.
While these shrubs don't require much attention from your side, don't forget to prune them regularly to maintain a healthy shape and add mulch around their base to increase water retention.
Boxwood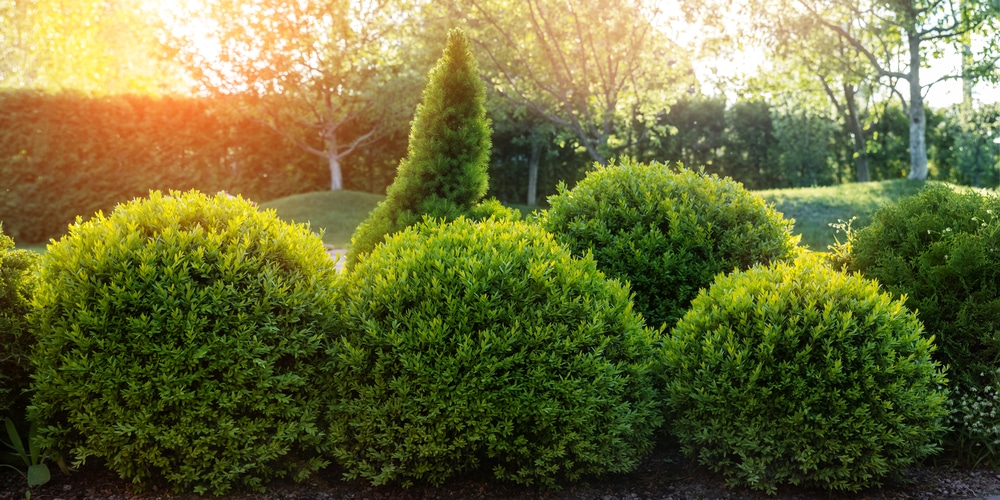 Boxwood shrubs are slow-growing evergreens that can protect your garden from attacks from deer. Their leaves emanate a strong scent that these animals tend to avoid: use boxwoods as borders, hedges, or foundation plants to create a shield for your beloved plants.
You can choose among more than 70 species of these plants: most are large shrubs, but you can find dwarf varieties and small trees. They adapt well to the Pennsylvania climate and need full sun (or partial shade) and loamy soil to thrive. Mulching is crucial to keep these plants healthy and moist. Water them once a week for best results but avoid leaving them wet as it might attract pests and diseases.
Related Article: Boxwood Companion Plants
Salvia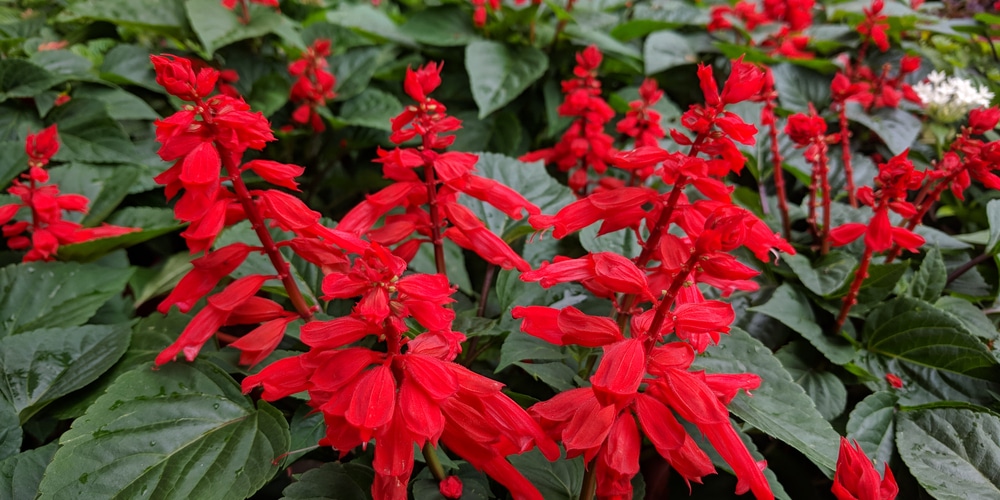 Deer don't like herbs. Salvia is one of the best plants to add to your garden to protect it from these destructive mammals. Plus, it is a stunning shrub that contributes to making your garden more lively. Indeed, this plant produces lovely purple flowers that attract plenty of beneficial pollinators, including bees and butterflies. If you don't have much time to spend in your garden, salvia is a life savior: it doesn't need much water, is virtually disease-free, and doesn't attract pests.
Spirea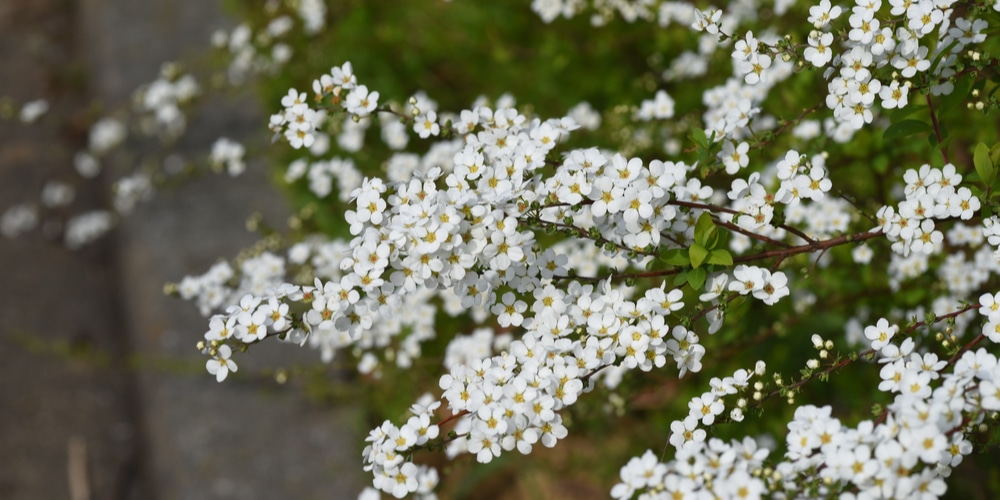 Spirea is a lovely shrub with long-lasting blooms that will improve the looks of your garden no matter where you place it. Its bright-colored flowers stay between spring and summer and emanate a sweet smell that keeps deer at bay. You can find spireas blooming blue, pink, white, or even yellow flowers. Plus, these plants are hardy: they are resistant to drought and most diseases.
Plant your spireas in full sun and well-drained soils for best results. Prune it annually to enhance flower production and maintain a healthy shape.
Beebalm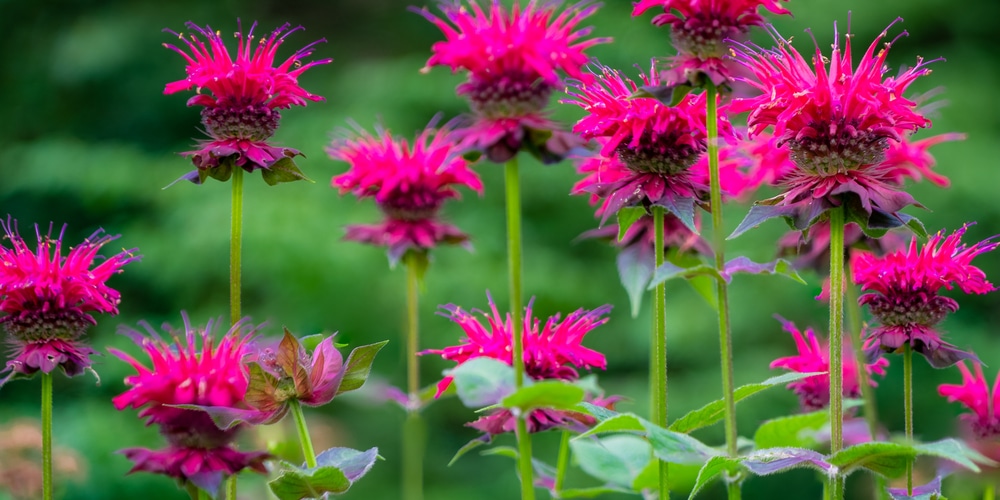 Like salvia, beebalm is a herb with a scent (that resembles mint) unpleasant to deer. This perennial is easy to grow and works well as a border. Plus, it produces bright blooms from April to May. You can plant it in full sun or partial shade, but ensure the soil is well-draining for best results.
Catmint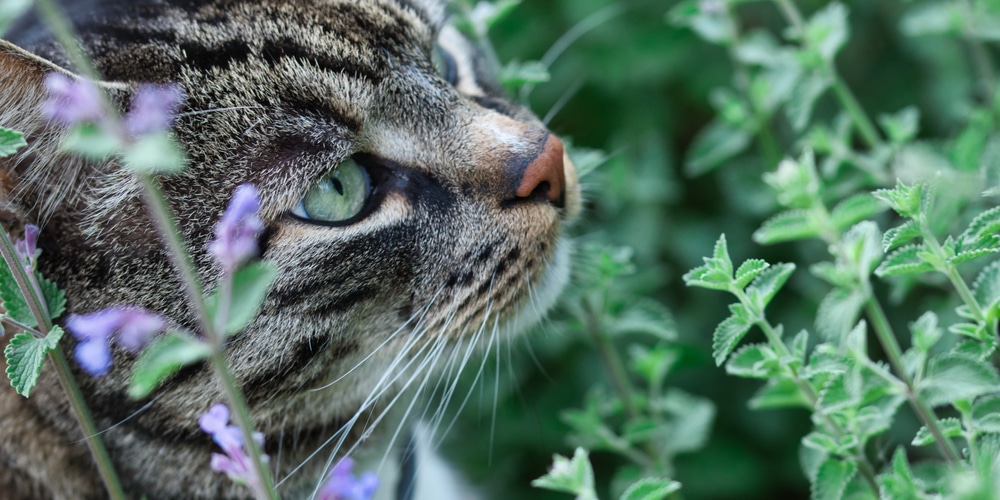 How does the idea of getting splashes of color all year long sound to you? If it is an attractive offer, consider adding catmint to your garden. This plant blooms blue or white flowers in early spring until fall. In the winter, the foliage turns from deep green to silvery.
Deer refrain from feeding on this plant because of the strong smell it produces. Plus, catmint is low maintenance: as long as you place it under full sun and in well-drained soil, you shouldn't have problems growing it in your garden.
---
Deer Resistant Shrubs Pennsylvania: Final thoughts
As you can see, there are plenty of deer-resistant plants you can add to your garden in Pennsylvania. As a rule of thumb, the varieties that work better have strong scents, sticky texture, or bitter taste.