Finding cherry trees that Wisconsin's climate supports can be somewhat of a challenge. However, there are options for growing the stone fruit in the Badger State. Tart varieties, in particular, thrive in northern climates.
Some sweet varieties thrive there, too. Wisconsin contains a range of USDA Plant Hardiness zone. The extremes range from Zone 3 in the Northwest to Zone 5 on the eastern edge of the state along Lake Michigan. Door County, the peninsula between Lake Michigan and Green Bay, produces most of the state's cherries.
---
Chokecherries & Black Cherries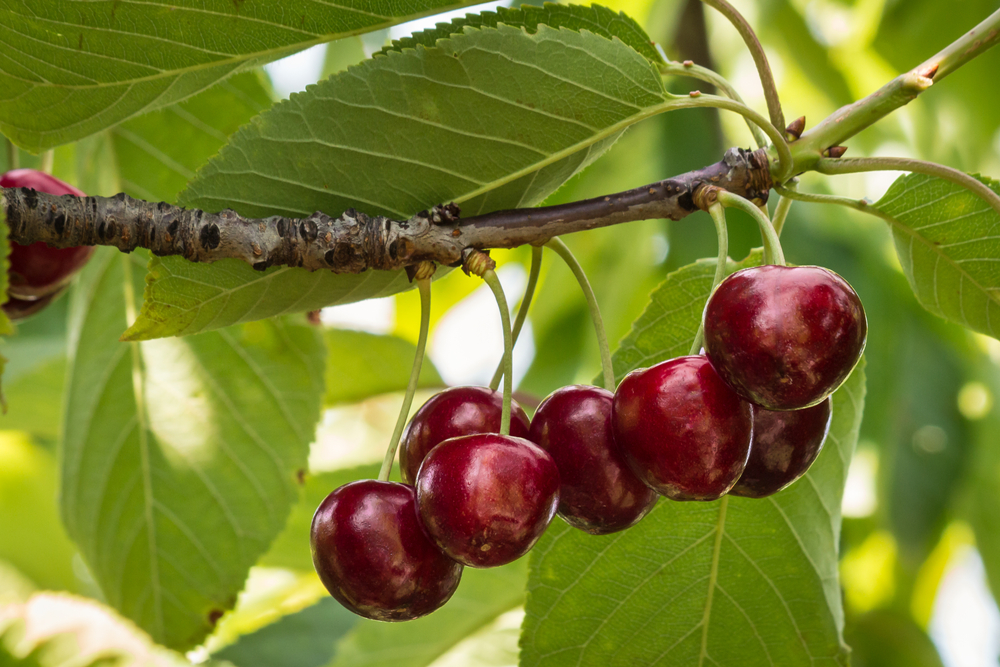 If you've seen cherry trees growing in nature in Wisconsin, it's chokecherry or black cherry. These two cherry species are closely related more closely than commonly cultivated sweet or tart cherries. Wild varieties of chokecherries & black cherries grow around the state, as well as some introduced species.
Amur Cherry
Hardiness Zone: 2-9
An import initially grown on the Asian continent, the Amur Cherry has roots in Siberia, Korea, and Manchuria. A very hardy cherry, these trees will thrive in Wisconsin. The bright brown bark, most visible during winter, makes these trees distinct.
Amur Cherry's growth varies, usually reaching 30 feet and sometimes as high as 50. These cherry trees are long-lived and produce black fruit in the summer. Birds love these fruits as a food source, but humans can eat them too.
Black Cherry
Hardiness Zones: 3-9
An example of cherry trees Wisconsin grows natively is the Black Cherry. Like other cherries, Black Cherries produce clusters of white flowers, which mature into dark-colored edible fruit. These trees serve as a food source for mammals and birds and are an excellent option for attracting wildlife to your yard. Black Cherry trees grow as high as 60 feet.
Chokecherry
Hardiness Zone: 2-7
Chokecherry is another North American native species. The fruit of this tree is very bitter but can be processed with sugar to create jelly and other consumables. These trees are small and vary in shape and size. In the wild, they are usually part of the understory of the forest.
---
Sweet Cherries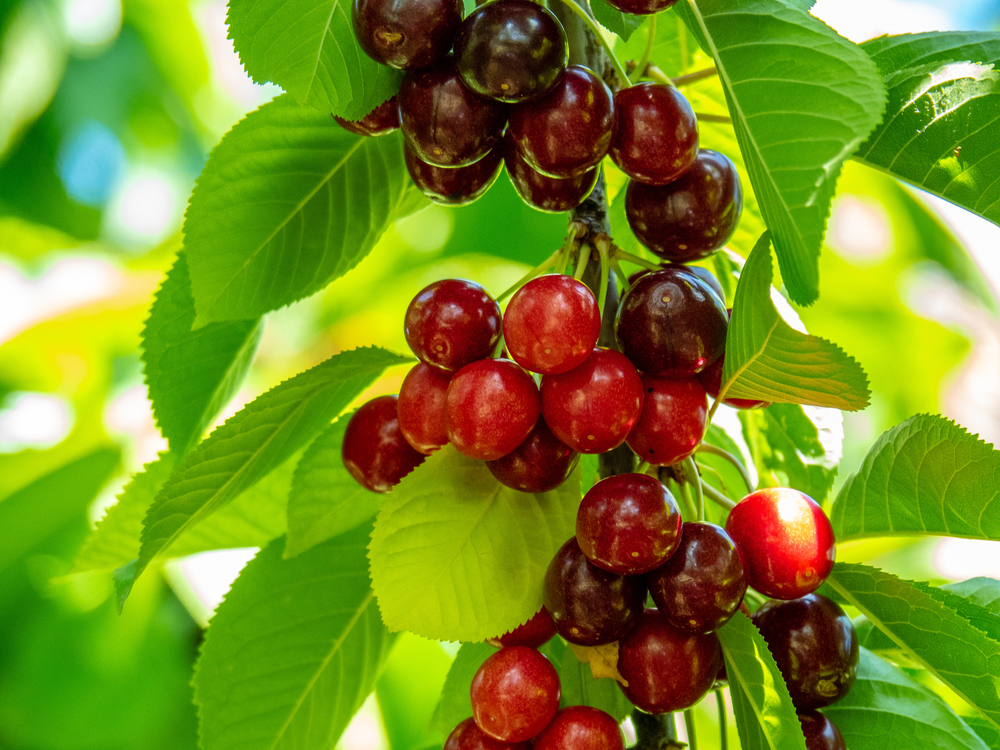 Hardiness Zone: 5-7
Cultivated cherries for sweetness grow best in slightly warmer weather conditions than in Wisconsin. Gardeners growing sweet cherries outside the Zone 5 portion of the state may not have the best of luck. An additional roadblock is sweet cherry trees aren't self-fruiting, with some exceptions. This means you'll have to grow more than one tree to yield fruit successfully.
Gold:

Gold tolerates colder areas. These cherries have light yellow skin. The original Gold cultivar isn't self-fruiting, but many related cultivars are.

Hedelfingen:

A cherry variety from Germany, Hedelfingen produces red-fleshed fruit of a good size and flavor.
Lapins:

An example of a self-fruiting sweet cherry, Lapins cultivars fruit dark red cherries late in the season.
Van:

A cultivar that resists cracking and produces sweet ruby-colored fruit.




---
Tart Cherries
Hardiness Zone: 3-6
For most of the state, sour or tart cherries grow better than sweet varieties. Tart cherries are self-fruitful, meaning you don't have to plant more than one tree to harvest tasty fruit.
Evans (Bali):

An extremely cold hardy variety, Evans cultivars produce large fruits that can become sweet when left to ripen on the tree.

Mesabi:

A hybrid cultivar created by crossing sweet and tart cherries, Mesabi cultivars fruit with bright red cherries with a pale interior.
Meteor:

An exponential producer, Meteor cultivars yield red fruits with yellow flesh.
North Star:

A small space-saving tree, North Star cultivars produce dark red cherries in high quantities.
Suda:

Suda cultivars grow deep red fruit, creating the darkest juice of tart cherry varieties.




---
Conclusion
If you want to grow a cherry tree in Wisconsin, then you're in luck! Several varieties yield delicious cherries, even if they are tart. You may also be interested in the easiest vegetables to grow in Wisconsin.