Many dogs love to dig; this can be an annoying habit, especially if your yard ends up full of holes. Some species are more prone to digging than others, and many dogs dig because they are bored. Whatever the reason, owning a dog that keeps digging can cause your lawn to look unsightly. You may be thinking of installing artificial grass to get around the problem, but can dogs dig up artificial grass?
Asa long as the artificial grass is installed correctly, your dog won't be able to dig it up. However, there are times when a dog will dig up artificial grass. If you're interested in finding out how to lay artificial grass and make it impossible for your dog to dig up, read on.
---
When can dogs dig up artificial grass?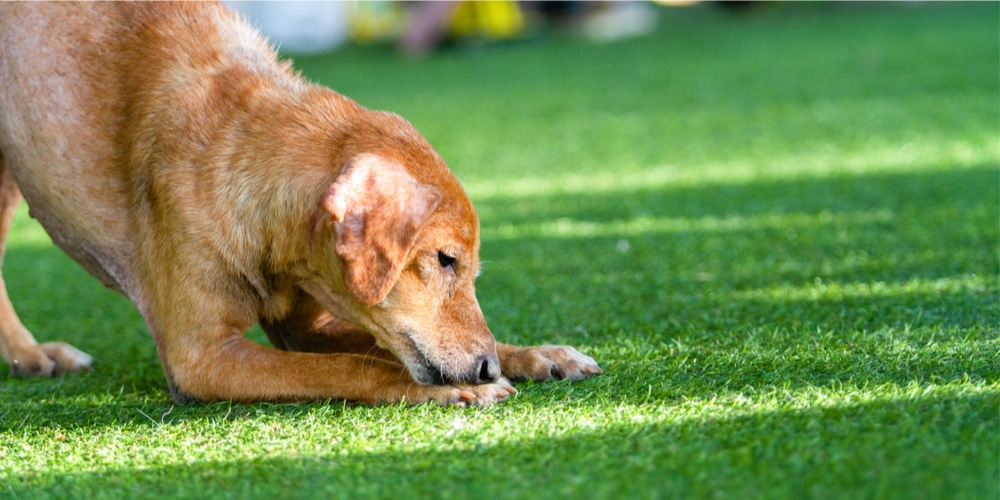 Dogs will be able to dig up artificial grass if it hasn't been laid correctly. DIYers often lay artificial grass without first laying correct foundations, or they don't secure the joins or edges correctly. If your dog notices a loose edge or a slightly raised joint, he may start to scratch at it until he can get his paw underneath or his teeth around the grass. It only takes a small section that's not laid correctly, and if a dog starts scratching at it, he could easily pull or dig the artificial grass up.
---
Having artificial grass professionally installed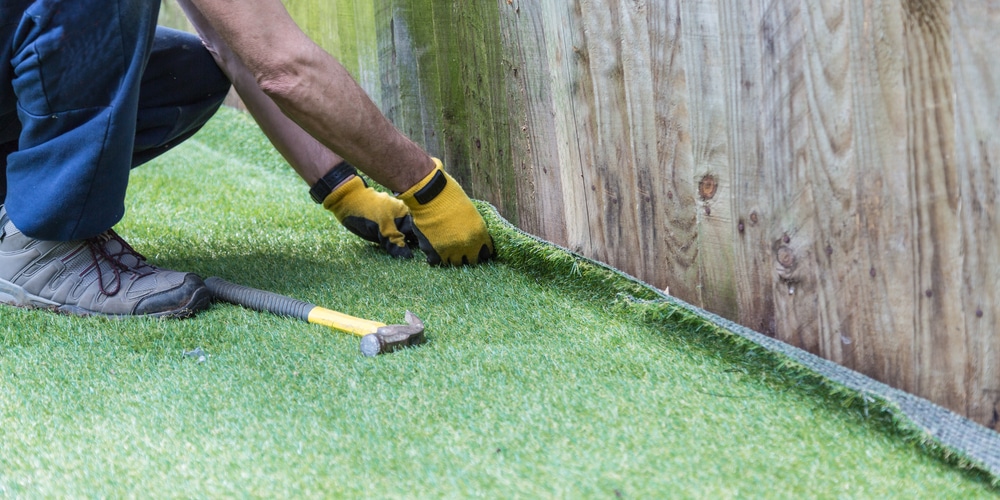 If you own a dog, particularly one that likes to dig, it may be best to have your artificial grass professionally installed rather than attempting to lay it yourself. Artificial grass has a precise fitting process, and if laid correctly, your dog won't be able to dig it up.
A good artificial grass company will aim to enhance the lifespan of your synthetic grass by laying it correctly. This will mean that your dog won't dig up your grass, and the artificial grass can even last over twenty years. First of all, the ground is prepared, and a good foundation is created; this will help strengthen the artificial grass and ensure that it is laid correctly.
Once the artificial grass has been laid, the edges will be secured with long nails and covered with edging such as plastic battens. Rocks can also be used to secure the edges if you plan to create flower beds or the artificial grass is part of a landscaping project. These methods both help to reinforce the artificial grass and will also improve its durability and life span.
---
Aftercare
After having artificial grass laid, it's also a good idea to keep its surface clean so that it's safe for your dog to play on. You can buy an enzyme cleaner that will eliminate bacteria and ammonia from your grass; it will also help get rid of any debris, waste matter as well as unpleasant odors. Cleaning your artificial grass regularly is not only beneficial for your pet but also helps to improve the durability and life span of the grass.
---
Conclusion
Dogs can only dig up artificial grass if it hasn't been laid correctly. It's a good idea to ensure that you do your research and lay the grass correctly or have a professional install your grass.  You also need to keep a dog off of new sod.
Well laid artificial grass will stay firmly in place, and your dog won't be able to dig and scratch at loose edges.