One hundred dollars might not be able to buy you what it once could. But, it can still get you a great saltwater spinning reel. While we offer recommendations on some great spinning reels for saltwater, we have also lined out what to look for when shopping for one. Below you'll find our choices for the best saltwater spinning reel under $100.
Saltwater fishing is different from freshwater. The fish you are going after tend to be larger, and you're going to need a tougher rod, reel, and line.  You'll also need a spinning reel that can survive the salt.
---
Saltwater Spinning Reels Under $100: Quick Picks
Picture
Best Overall
Best Value
Saltwater Spinning Reels: Buying Guide
When you use a spinning rod and reel, the reel wraps the line around the fixed spool. This design cuts down on tangled lines significantly. To pick out the best saltwater reel under $100 for you, you're going to need to know what works best for the angling you plan on doing.
Use this quick guide to help with all of the reel terminologies. Based on where and how you fish, you can determine which features are most important to you in your search for a reel. If you plan on doing a lot of casting, the weight and crank gear ratio will be critical determining factors.
Bearings
Bearings are what the bail spins on. As a rule, a higher quantity of bearings indicates a better reel. But, the quality of bearings and how they are sealed is critical for saltwater fishing.
Gear Ratio
The gear ratio that's best for you will be determined by what type of fishing you do. The speed rating describes the gear ratio, or how many times the reel turns per one revolution of the bail. For instance, a reel with a ratio of 5:1 is going to turn the fishing line around the spool five times per crank of the reel handle.
6:1 Ratio+

: A spinning reel with a gear ratio of 6:1 or will be best for situations where you are casting and tugging the bait back in repeatedly. It will pull the line in fast, with minimal effort on your part.
5:1 Ratio: Most reels live in this range. It provides a nice compromise between flat-out speed and the torque that you need to pull in a large fish that's fighting you.
4:1 Ratio-: Reels with this return gearing are not very common. But, they are great for hauling in a large catch.
The gear ratio is not a premium feature of any saltwater reel. So make sure to pick the one that works best for you.
Drag
The next thing to consider when picking out the appropriate saltwater reel is drag. The drag system is designed to limit the amount of force that the fish (or current) can put on the line before the spool will slip and let the fish pull further out.
Drag is typically set at around 25-30% of the total breaking strength of the fishing line. This is usually enough to keep from breaking the line even while fighting an aggressive fish.
All this drag and gear ratio talk makes it sound like we are discussing setting up a race car…
Line Capacity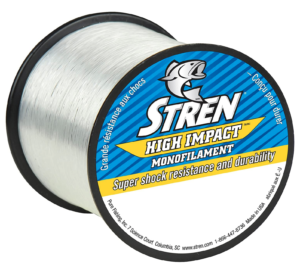 Line capacity is the maximum length of line that the fishing rod can hold. As the fishing line strength increases, so does its thickness. A thicker line will not be able to wrap around the spool as much as a thinner line.
Braided line is stronger than monofilament at any given diameter, so you can get more of it around your spool if you need as much length as possible. It's also more expensive. Here's a good article from WestMarine on how to pick out the right fishing line.
Weight
The weight of your saltwater spinning reel is important. More expensive reels tend to be lighter. There are still quality low-weight options on the market, though.  A light spinning reel is going to let you cast comfortably for a longer period of time.  A heavier will fatigue your arm much quicker.
Pairing With the Right Rod


It's imperative to pair the rod and reel together properly. Rods will have their line weight marked on them as well. If you are looking for a spinning rod, here is our best spinning rod under $100 guide.
A spinning rod uses wider guides than a typical rod. It needs the wider guides to have the flexibility to let a large amount of line released by a spinning reel go without a problem.  You'll also need to determine if you want a one or two-handed rod.  A one-handed spinning rod is better for accurate and shorter casting.  A two-handed rod is better for long throws.  It's really what you are planning on doing with them that determines which is best for you.
If you are new to using a spinning rod and reel, here's a great video (YouTube) by Chris Myers on using them.
Fish Type
The lighter reels 1, 2, or 3000 will be better for catching smaller, freshwater-sized fish. It's the large 5k plus saltwater reels that are going to be able to handle the large game fish that the ocean can provide.
Caring for a Saltwater Spinning Reel
A good saltwater reel needs to be made for saltwater. If you use a freshwater reel, it'll ruin it. Salt is hard on everything. Saltwater reels are specifically made to stand up to the rigors of the salt.
They have special sealed bearings that keep the salt out and are corrosion resistant everywhere that they need to be. A freshwater reel can't handle the rigors of the ocean.
Graphite is a better material than aluminum for the ocean. Saltwater corrodes aluminum, but aluminum is an all-around tougher material.
Best Saltwater Spinning Reel Under $100 → Our Picks
Here are our picks for the best saltwater reels that you can buy for under $100. Today, a hundred bucks can buy you a great reel!
Penn Battle II Spinning Fishing Reel
The Pen Battle II is a phenomenal spinning reel that would work really well for you in water conditions. It has a great selection of sizes and should perform well for you for many years.
Durable, high range spinning reel ideal for conquering big saltwater gamefish
Full metal body, sideplate, and rotor and heavy duty aluminum bail wire offer exceptional durability
HT 100 carbon fiber drag system provides powerful drag without sacrificing smoothness
Fluid cranking with 5 sealed stainless steel ball bearings and instant anti reverse bearing
Superline spool requires no backing, is braid ready, and has line capacity rings marked at 1/3, 2/3, and full capacity
Durable, high range spinning reel ideal for conquering big saltwater gamefish

Full metal body, side plate, rotor, and heavy-duty aluminum bail wire offer exceptional durability

HT 100 carbon fiber drag system provides powerful drag without sacrificing smoothness

Fluid cranking with 5 sealed stainless steel ball bearings and instant anti-reverse bearing

Superline spool requires no backing, is braid ready, and has line capacity rings marked at 1/3, 2/3, and full capacity
Price not available 
KastKing Sharky III
The Sharky III is available from 1000-5000. It is usually priced under $60 most of the time. It's pretty light (under 10 oz). It is rated for saltwater, which is essential.
KastKing Sharky III Spinning Fishing Reel,Size 4000
NEXT-GEN - KastKing Sharky III spinning reels look great. They are built tough to land trophy fish in saltwater and freshwater. Sharky III are superb lightweight fishing reels built with a high percentage fiber reinforced graphite...
PURE POWER - You will love Sharky III spinning reel's amazing best-in-class up to 39. 5LBs / 18KG of smooth, reliable triple disc carbon fiber drag, oversized stainless-steel main shaft, and stronger precision mesh manganese brass...
K. I. S. S. - Sharky III spinning reels are sealed with a KISS! Sharky III has a unique protection water resistant design for its spool, body, and rotor - K. I. S. S. (KastKing Intrusion Shield System). It helps keep water and...
SUPER SMOOTH - You'll be blown away by the quiet, silky smooth retrieve of the Sharky III. Plus, with the unique Shark Fin Braid Ready aluminum spool, you no longer need to use backing line when spooling on braid fishing line.
AFFORDABLE INNOVATION - Sharky III spinning reel has more features, including 10 + 1 high quality, saltwater rated double shielded stainless steel ball bearings, instant lock anti-reverse, stainless steel hardware, aluminum...
Okuma Ceymar
Sale
okuma Ceymar Lightweight Spinning Reel- C-30, Black/Red
Used by professionals worldwide
Tested for reliability and quality
Made using the highest quality materials
LIGHTWEIGHT COMFORT – Designed with comfort in mind. The soft touch and feel of the light weight, EVA handles knobs, combined with the graphite body construction, bring you a reel that is light and strong starting out at just 6...
SeaKnight Rapid Saltwater Spinning Reel
SeaKnight Rapid Saltwater Spinning Reel, 4.7:1,6.2:1 High...
Introducing the Rapid fresh and saltwater spinning reel featuring an anti-corrosive coating for salt ad fresh water use.
The Rapid offers an enhanced thicker main shaft, stainless ball bearings, and a carbon fiber drag system with 15kg/33 pound drag to land the largest gamefish.
Exquisite craftsmanship employing advanced production technologies and outfitted with high quality 10 + 1 shielded stainless steel ball bearings create an amazingly smooth reel.
The Rapid also features a sealed aluminum spool and rotor structure, preventing water and sand from entering the gearing.
The Rapid is a fast, powerful, durable reel suited for heavy freshwater and light saltwater use. Perfect for inshore fishing, and for Bass, Stripers, Walleyes, Catfish, and Northern Pike.
Shimano Nasci
Conclusion: Best $100 Saltwater Spinning Reel
You can purchase a great saltwater spinning reel for under a hundred bucks. We hope you've found this article useful. If there is anything that you would like to add, please leave a comment below.
Last update on 2022-10-23 / Affiliate links / Images from Amazon Product Advertising API