46-0-0 fertilizer is a very popular choice for those who are searching for an organic solution to lawn care. This fertilizer contains high levels of nitrogen, which can help your grass look greener and grow healthily.
It's a good idea to regularly fertilize your lawn throughout the growing season to improve the soil quality and help your lawn thrive. 46-0-0 fertilizer comes in various forms and is easy to use. Let's look at how to use 46-0-0 fertilizer for grass.
---
Should You use 46-0-0 fertilizer for grass?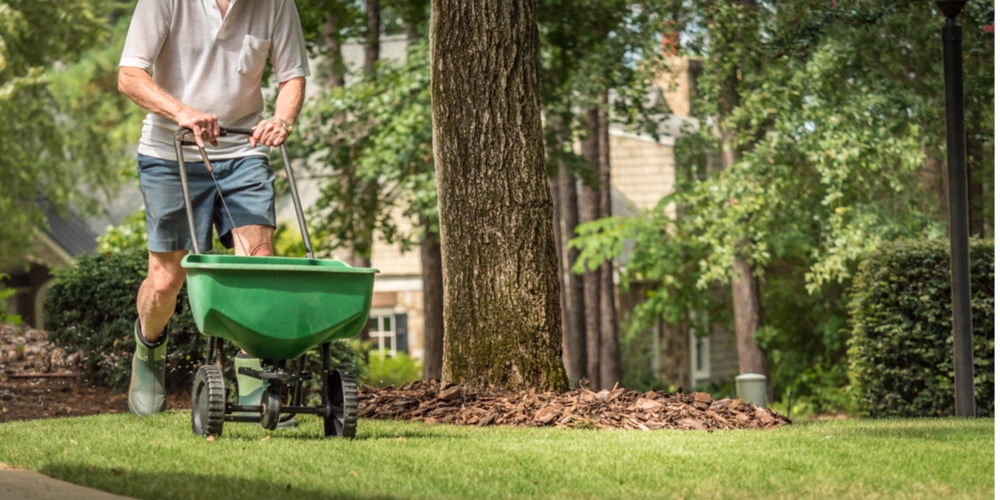 46-0-0 is a type of urea fertilizer that is very popular for grass, vegetables, and other plants. Urea is naturally produced by both humans and animals and contains ammonia which can burn your grass. There are also urea products available that have been synthetically formulated to avoid this problem.
Using 46-0-0 fertilizer can have many benefits to your lawn as long as it's applied correctly. This natural fertilizer will improve the health and appearance of your grass and help you grow a thriving lawn. 46 0 0 fertilizer contains 46% nitrogen, and no phosphorus or potassium.
UREA Fertilizer 46-0-0 | nitrogen granular Fertilizer for...
Easy Peasy Plants Urea is made with the highest quality nitrogen urea prills. Nitrogen boosts development of green matter of all your indoor flowers, lawn, and garden vegetables
Nitrogen is needed by every plant to product leave, stems, roots, blooms, and flowers. Easy Peasy Plants Urea Nitrogen provides the nutrients needed to produce lush greenery.
Wide application range from home garden, lawns, indoor and outdoor plantss to TIE-DYE PROJECTS
46% Nitrogen means you get more nitrogen per LB than any other products.
Easily water soluble or spread in granular form for your plants needs
---
How to use 46-0-0 fertilizer on your lawn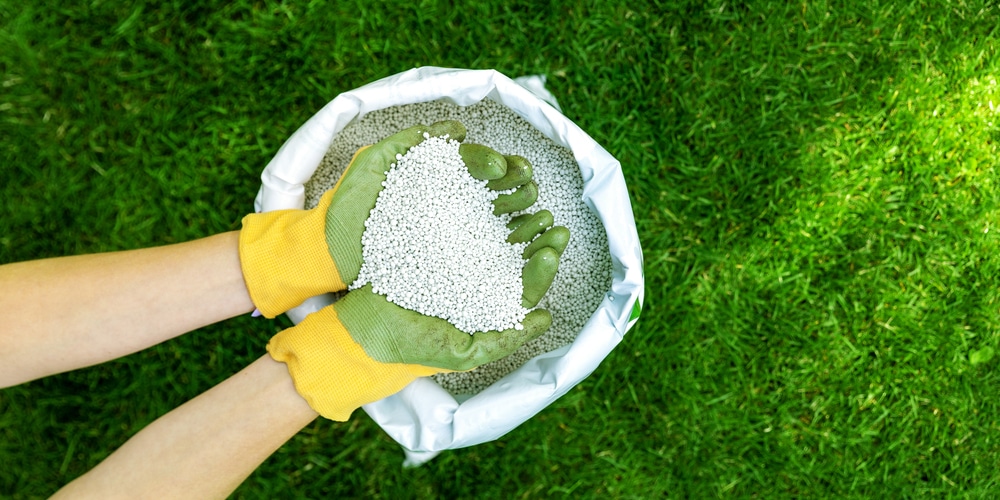 46-0-0 fertilizer is available in either a granular or liquid form. It can be purchased dry and mixed with water or bought ready mixed. Always read the manufacturer's instructions and mix in the correct ratios.
46 0 0 fertilizer is a stable, organic fertilizer that can improve the quality of the soil. This fertilizer can be used for grass as it contains high levels of nitrogen. Urea products generally have more nitrogen than dry manure. 46 0 0 fertilizer can be applied as granules, distributed using an irrigation system, or sprayed on your lawn.
When using 46-0-0 fertilizer, it's a good idea to spray your lawn on a cooler day, as this will reduce the chance of ammonia damage. On hot days the scorching sun can damage your grass if it's been sprayed with fertilizer containing ammonia. Wait until the temperature is between 32 ° and 60 F before using 46-0-0. It's also best to avoid spraying fertilizer on windy days, as it will blow onto other plants.
It's a good idea to apply a urea fertilizer to the soil before planting your grass seed. This will add nitrogen to the soil, and the high amount of urea will be absorbed by the soil and, therefore, won't affect your grass.
---
Conclusion
46 0 0 fertilizer is a popular choice amongst gardeners and is perfect for fertilizing lawns as it contains high nitrogen levels. The downside to products containing urea is that they can dehydrate the ground. Ensure you provide your lawn with adequate water when using this fertilizer. Applying 46-0-0 fertilizer to your yard will help improve its condition. After use, you'll notice your lawn greens up and looks very healthy. You should be aware of the weather conditions when using this fertilizer; only apply on cooler days and don't use this product if it's windy.
Related Reading:
5-10-10 Fertilizer
19-19-19 Fertilizer
How to Make Bermuda Grass Thicker
Last update on 2022-10-23 / Affiliate links / Images from Amazon Product Advertising API