Filling your garden with plants that attract birds and bees is wonderful. Even more wonderful is the fact that you can put only flowers that start with the letter B as an anecdote or a humorous tale.
Flowers that Start with the Letter B
Here are 10 flower varieties you can put on your pot, yard or flowerbed today.
Birds of Paradise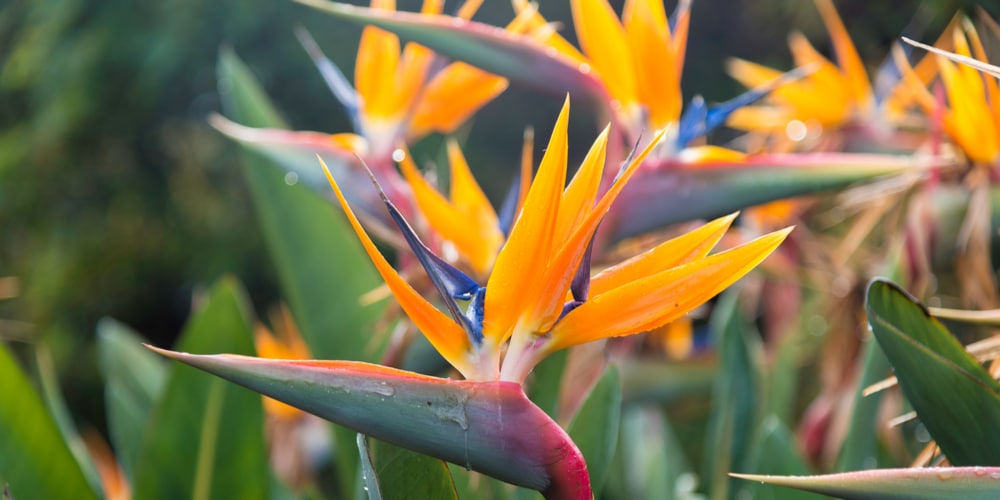 Start your 'B flower' mission with the Birds of Paradise, which resembles a mini banana tree. The evergreen plant has long and remarkable leaves, and that's not even the best part- once it flowers, you'll be amazed at how it looks like a bird in flight (thus the name).
Birds of Paradise can be grown in the shade or in morning sun and require constant watering.
Flowers that Start with the Letter B: Begonia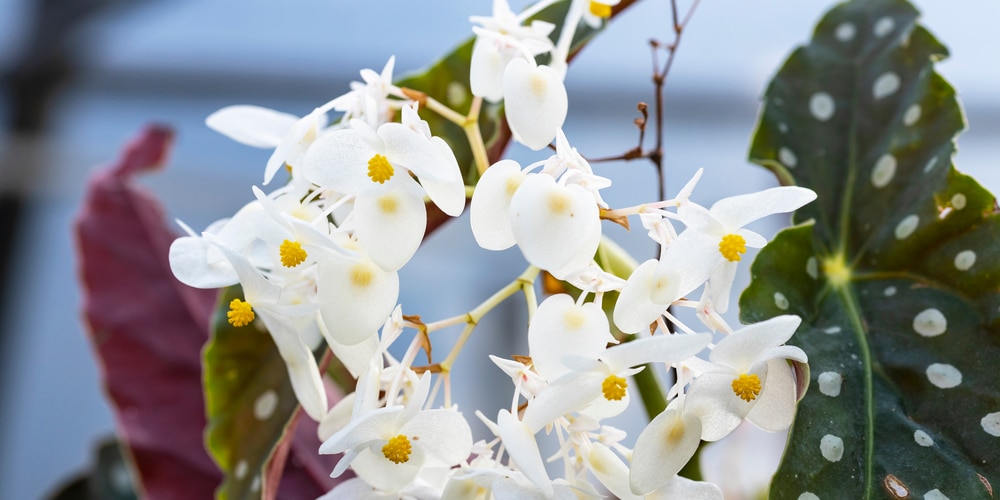 Begonia flowers cheer up anyone's day, with profusions sometimes covering the whole plant. You can choose from a dozen or so varieties of begonia depending on the size and color of the bloom you want.  Example:  Begonia Maculata
It's also a very tolerant and versatile plant that immediately brightens the area where it's placed. You can put it indoors for visitors to marvel at, or outside for a splash of landscape color.
Baby's Breath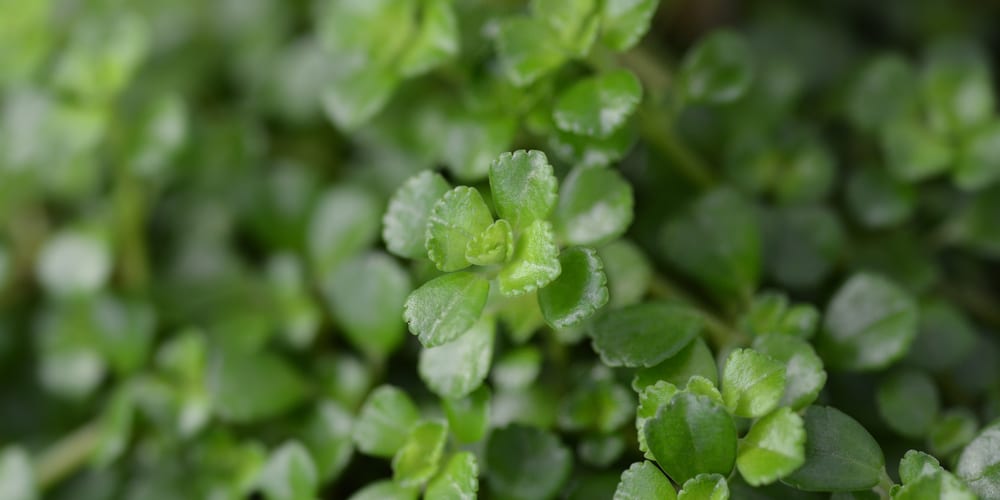 Baby's Breath may come in second best when it comes to flower arrangements and bouquets, but it will steal first place in your heart when you plant it in your garden. The tireless blooms keep on going (like the Energizer bunny) as long as you have its conditions right.
The species can grow up to three feet and cover the area with dainty white and pink flowers. You just need to put it where there's full sun and make sure that the soil leans on the alkaline side.
Flowers that Start with the Letter B: Buttercup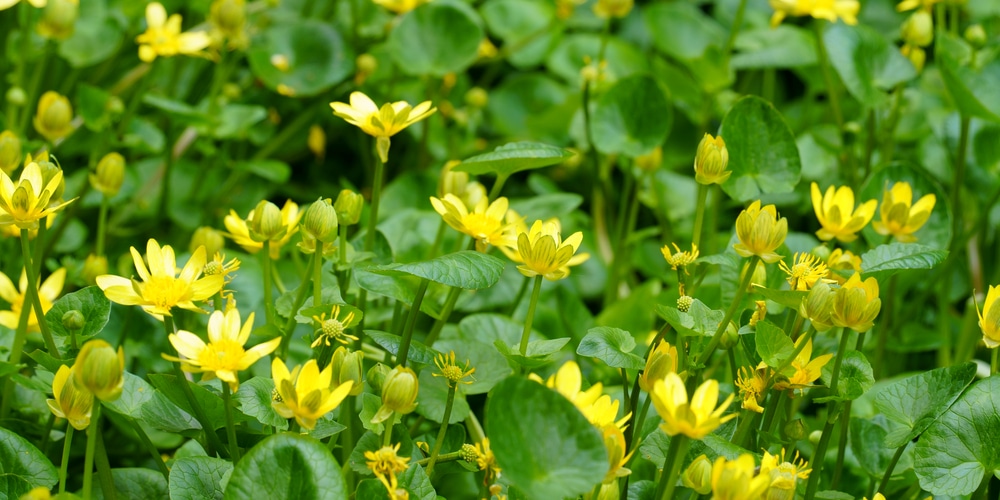 With such a cute name, who can resist Buttercup flowers?
The plant probably got its name from cup-shaped yellow flowers that seemingly glow under bright sunlight. The petals can be as thick as a rose flower and stay colorful and vibrant for a long time. Proliferation is done via small black seeds that are replanted by ants- when left alone, you can expect a bunch of Buttercups in your flower bed or garden in no time.
Baby Blue Eyes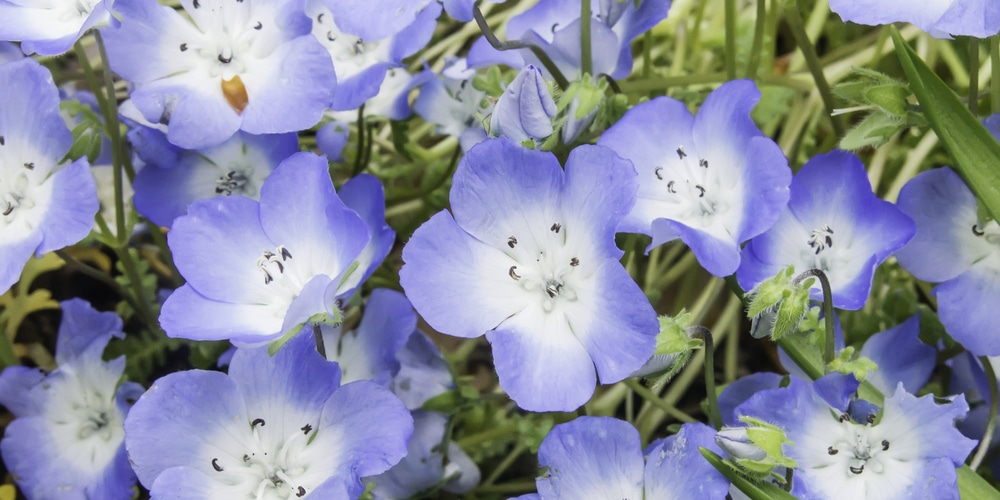 It's quite possible to get a blue flower for your garden, and a sturdy one at that. Nemophila menziesii blooms right after winter and continues well towards early summer with an eye-catching array of blue-and-white flowers.
Baby Blue Eyes is low-growing and fairly low in maintenance requirements. Just keep them out of the afternoon sun and they should thrive indefinitely.
Flowers that Start with the Letter B: Bleeding Heart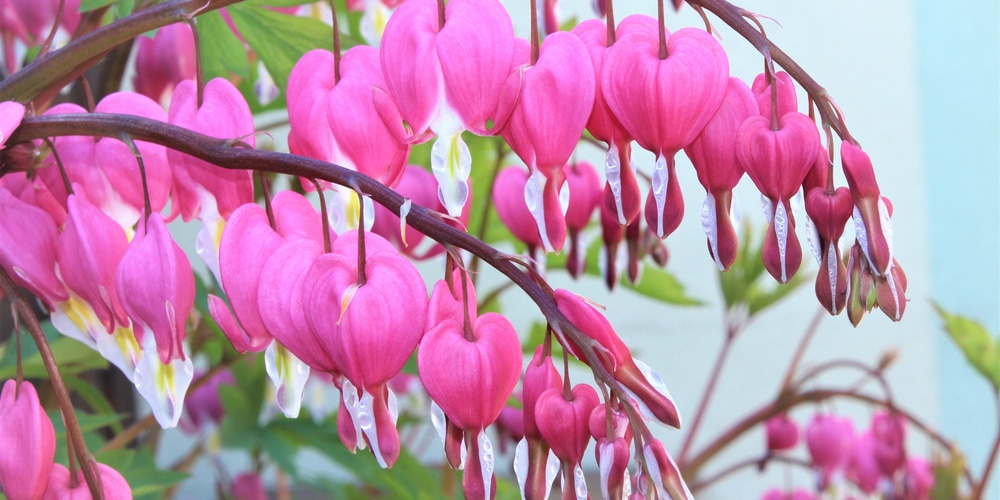 Bleeding Heart flowers are as interesting as they sound- you get a cute pink heart with 'blood', or extensions protruding from below. A single stem can hold five or more at one go and usually does so in the month of May.
This plant grows fast and can reach up to three feet in height. You can also grow it indoors if it's too hot or bright outside.
Bachelor's Button
Bachelor's Button offers a deep, royal blue multi-petaled show that few others offer. It's considered an invasive species, which gives you an idea of how little care it requires to thrive.
You can also get Bachelor's Button in other colors, such as red, purple, pink and even bicolor variants.
Bush Morning Glory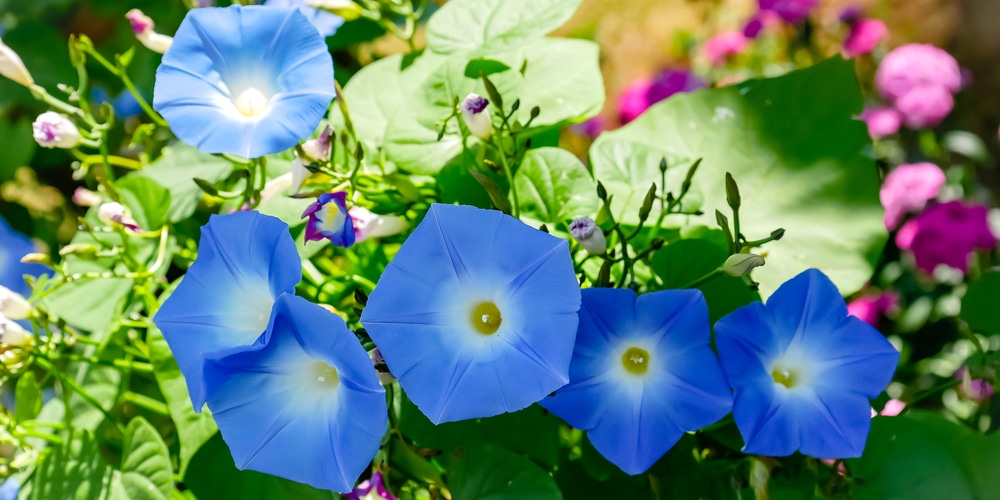 Need an easy-to-grow flower that starts with the letter B? We have just the thing. Bush Morning Glory can adapt to virtually any soil condition and can even go into self-dormancy when winter time comes.
Come summer you're treated to a bunch of flowers in several gradations of pink and red. As mentioned, they don't need much- just bright light and the occasional watering should suffice.
Basket of Gold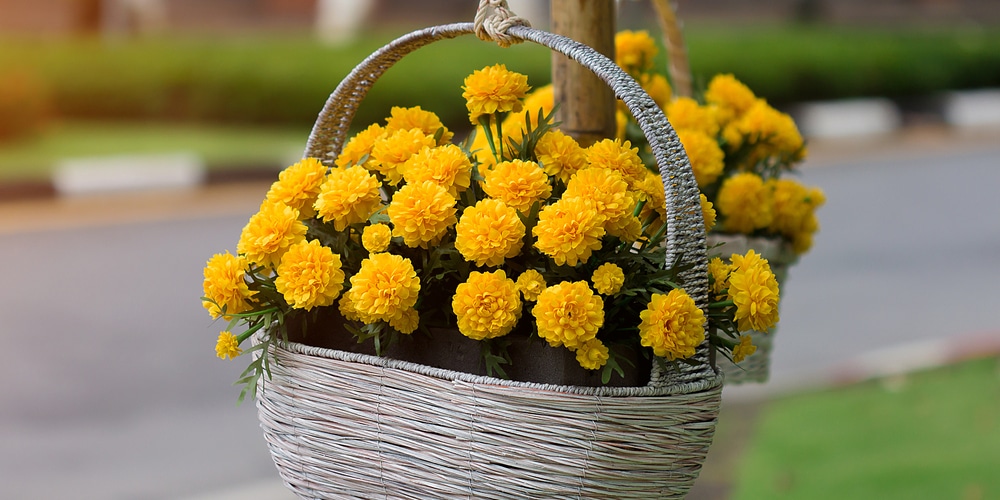 Basket of Gold should be at the top of your list if you want a shower of golden blooms in your garden. The evergreen perennial is low-growing and makes a statement each time with its innumerable yellow flowers.
Like the Bush Morning Glory, these plants do not require a fertile soil, or too much watering either. Just sit back, relax and wait for the flower to show up.
Bee Balm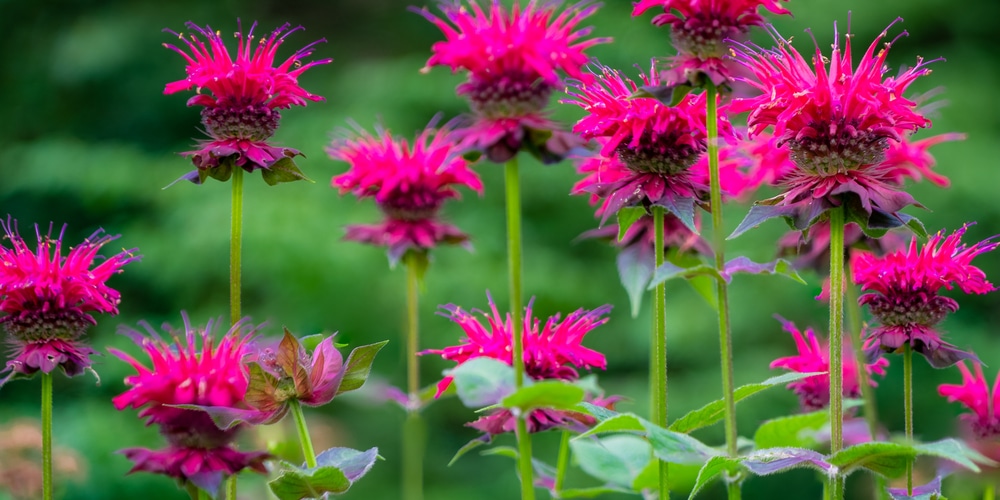 Bee Balm is appropriately named as it attracts bees, as well as butterflies and hummingbirds into your home. The wildflower is characterized by tubular flowers and a sweet nectar spot right in the middle.
Caring for Bee Balm is easy- just make sure not to overwater and put the plant in a bright spot in your garden. For more flowers, make sure that it gets plenty of morning sun.
Blood Orchid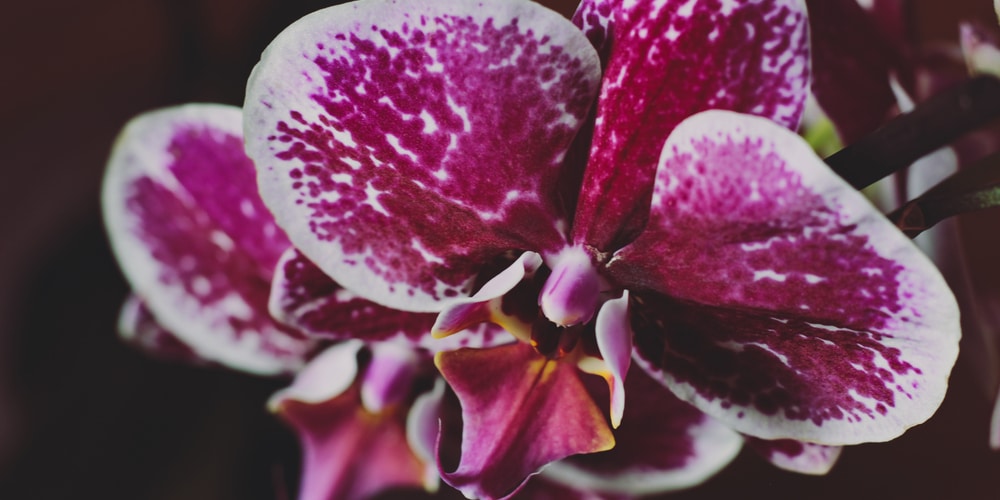 ​​​​​​The blood orchid is a beautiful plant prized for its flowers that bloom in various blood-red hues. This plant is relatively rare and grows in the rainforests of Borneo.