How satisfying is it to grow your vegetables in your garden? If you are already doing it, you must know the feeling. After spending time, money, and effort into ensuring your plants get what they need to thrive, the reward of getting crops is incomparable.
And the best part is that you can be creative! There are plenty of species you can grow in your yard! Of course, you must choose varieties that work well in your garden's conditions and your region's climate. But the choice is vast.
If you are looking for an easy-to-grow vegetable that will give you plenty of crops, you should consider planting squash.
These plants are suitable even for beginners, as they don't require much expertise from your side. When we say "squash," the first thing that probably gets in your mind is an orange fruit.
And there is nothing wrong with that. After all, there are plenty of squash species. But did you know that there exist even white squash varieties? You rarely find them in markets, but they are delicious like the green, yellow, gold, and orange ones.
If you want to learn more about them, keep reading. In this essential guide, you'll find everything you must know about white squash varieties (including how to grow them in your yard).
---
White Squash Varieties
If you don't know this already, squash falls under two main categories: winter and summer species. The first produce fruits in the fall and will last for long after harvesting, while the latter produces fruits in the summertime and doesn't store for long.
There are winter and summer types of white winter squash. In this section, you'll find some of our favorite varieties.
White Acorn Squash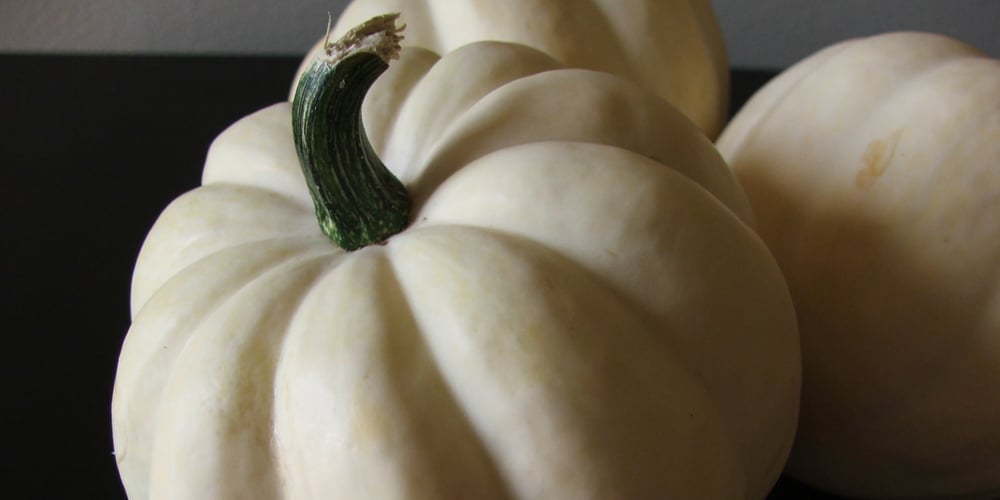 White acorn squash's skins can be creamy white or pale yellow. It is a medium-sized squash with an oval shape and furrowed ridges. The skin is smooth and firm.
You may know it under the name of Pepper Squash: this fruit is perfect for sweet and savory dishes. Plus, it is rich in nutrients, including vitamins and minerals.
Cushaw White Squash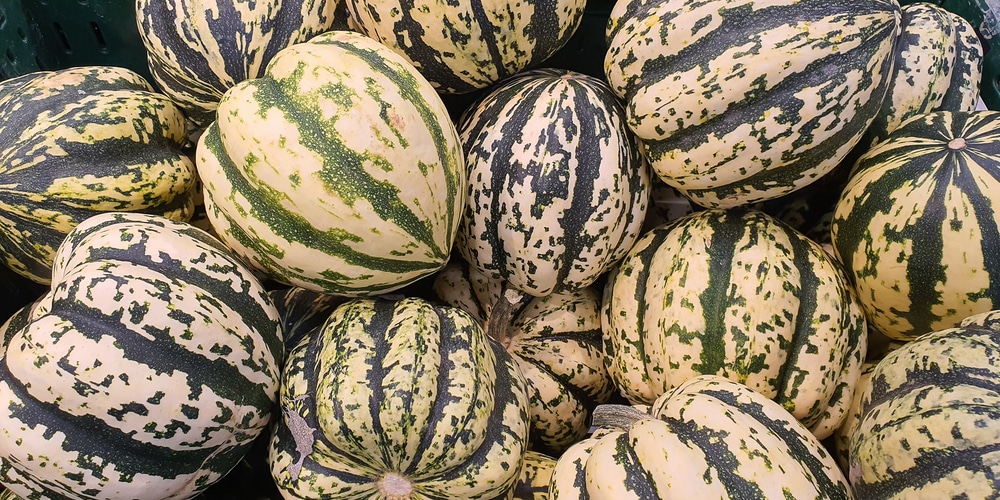 Cushaw white squash is a rare variety with white skin and orange flesh. It is relatively easy to grow because of its superior tolerance to bugs and diseases. If you are looking for winter squash to grow in your garden (and you wish to try something new), you should consider this Cushaw.
Zucchini Lungo Bianco di Sicilia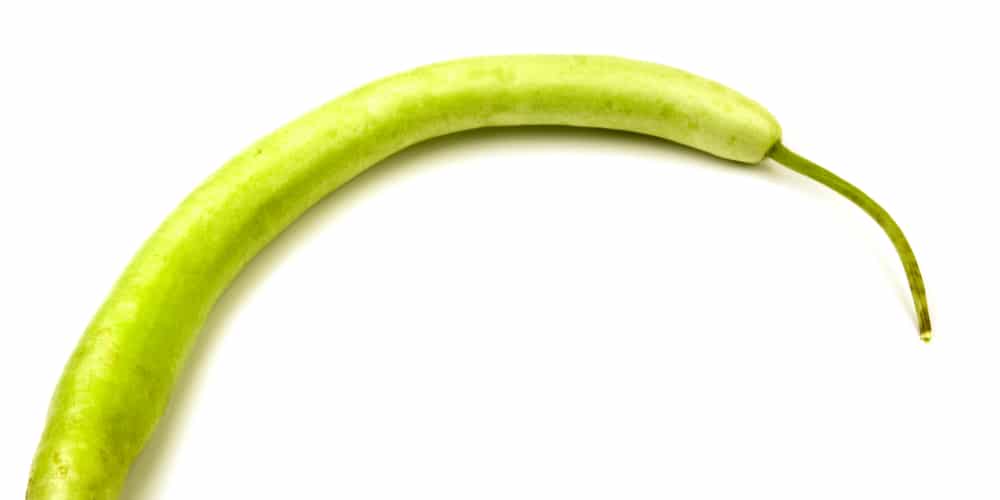 Native to the Italian island of Sicily, the Zucchini Lungo Bianco Squash is a delicious summer variety that will grow about eight to ten inches long under optimal conditions.
It might be hard to find. But if you can get your hands on this variety, you should try planting it in your yard. The flavor is delicate and versatile to use in several dishes.
Plus, this plant grows in a bush habit, making it perfect if you have limited space in your garden! If you manage to give this squash what it needs to thrive, the reward will be abundant crops!
White Scallop Squash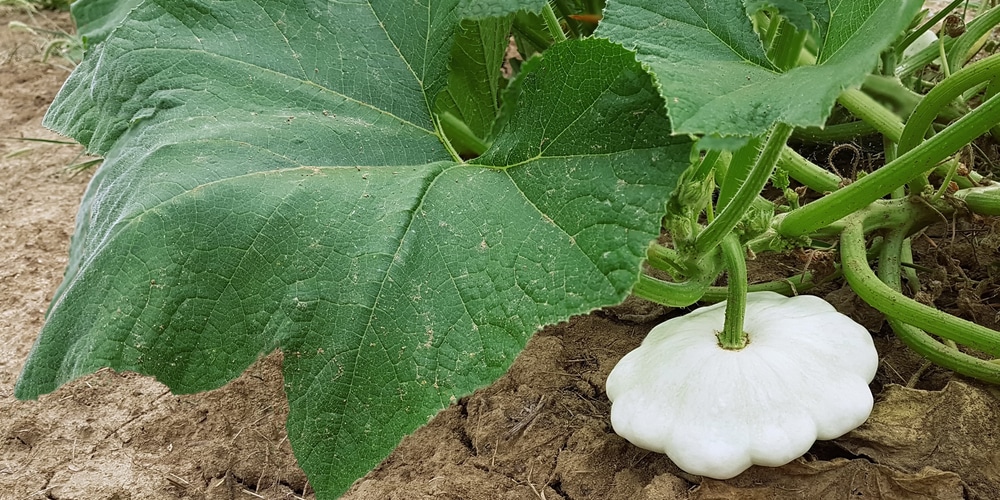 Native to North America, this white summer squash is one of the best varieties if you are looking for high yields. And it tastes delicious.
Place it under full sun and ensure your climate isn't too cold: these plants are susceptible to low temperatures and might stop producing if the conditions aren't optimal.
Don't forget to amend your soil: these squashes are heavy feeders! Consider adding a layer of mulch around them. Compost will also help to improve the nutrient content.
You may also know this one as pattypan squash (it resembles a scalloped pie pan). This variety is ancient: it seems to have been around for more than 600 years!
Lebanese White Bush Marrow Squash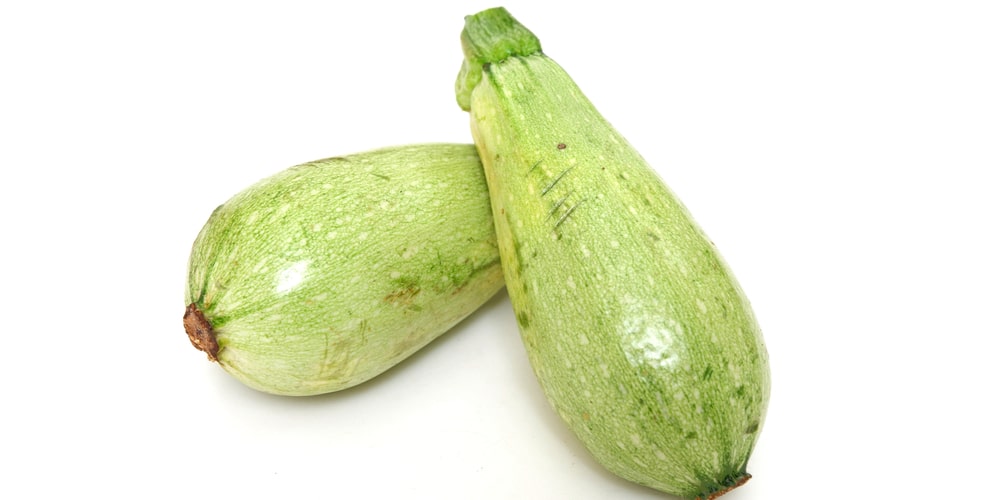 If you are looking for something different, consider adding the Lebanese White Bush Marrow Squash to your garden. These fruits have a delicious nutty flavor that you can use in various dishes.
---
White Squash Varieties: Final thoughts
under optimal conditions, they get very productive! Plant these squashes in fertile soil, and don't forget to amend the substrate with compost or manure.
Water your plant's frequently, especially if you live in a hot and dry region. If you get attacks from pests in your garden, consider growing them under black plastic and use row covers: you might get more rapid growth!
Related Article: Winter Squash Companion Plants