Corn is one of the easiest plants to grow in Georgia. In fact, Georgia has a humid subtropical climate. But the USDA plant hardiness zone map also informs us that we can divide this state into three main zones. So, it is better to focus on each region to find the best planting date for your Maize variety.
When to plant corn in Georgia? The northern region is the coldest, so you should wait until mid-May to sow corn. In central Georgia, April is the ideal month—As soon as the soil temperature rises above 50F(10C), corn can grow. In the South, you can start as early as mid-March.
When to Plant Corn in Georgia for the Best Yield
Northern Georgia enjoys cool summers. Instead, the South has hot summers. But growing corn is possible everywhere in Georgia. To the degree that some planting calendars indicate only one date for starting sowing corn. In any case, successful emergence and uniformity will result in higher yields. So, here is when to plant corn in Georgia, region by region.
Also, check the first and last frost dates for places in Georgia to make sure that you start sowing at the proper time.
---
Planting Corn in North Georgia (USDA Hardiness Zones 7a And 7b)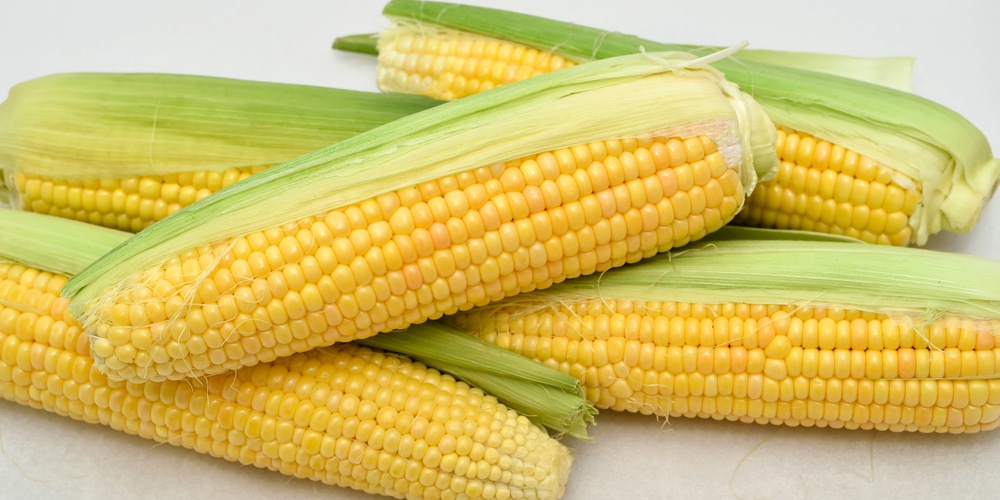 Indeed, you cannot start planting corn in North Georgia until the temperature rises. But thanks to the mild climate, Georgia has a longer growing season than other northern states. Plus, the amount of annual rainfall is just perfect for supporting corn cultivation. So, waiting until the soil meets the ideal conditions is worth it. And you can grow corn all throughout fall in most areas.
When to Plant Corn in North Georgia?
Usually, the soil temperature in most northern regions starts increasing between February and March. So, it is possible to start planting corn in March. However, early corn cultivation should not begin before March 15th. Why? Because of snow.
Snow can fall all the way down to Atlanta in March and kill your early crop. April would be a better month to experiment with sowing early. But the warm April sun is a little too weak to ensure optimal quality. So, it is better to wait until May. Of course, May rainfall could wet the soil too much. So, check the local weather as corn needs 4-5 days to germinate.
North Georgia has a hilly terrain. But that will not stop you from growing an award-winning corn crop if you can provide plenty of sun and water. You may have to wait a little longer. But you can plant it non-stop until late September. And sometimes, even in October.
---
Planting Corn in Central Georgia (USDA Hardiness Zones 8a)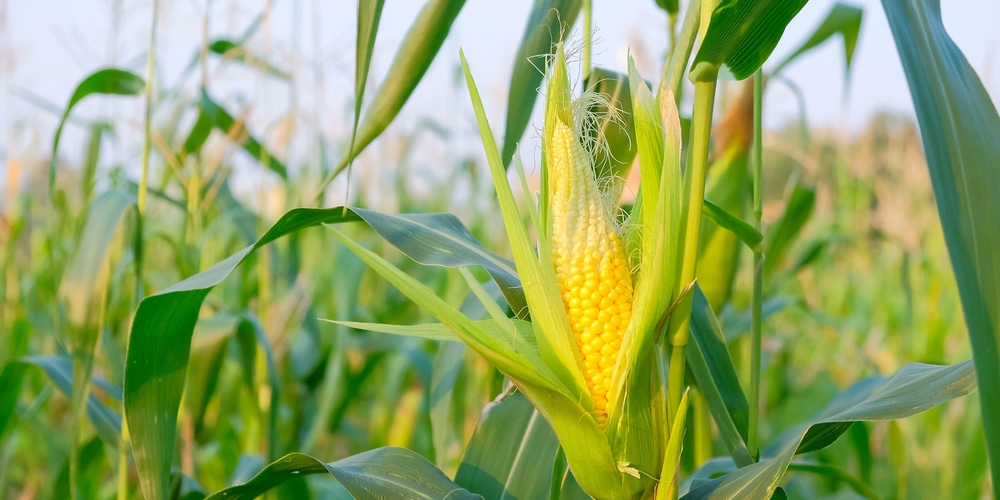 Most U.S. citizens refer to Middle Georgia when they refer to the most comfortable places of the Sun Belt in Georgia. After all, central Georgia offers the best of both worlds. It is not far from the beach, not far from the mountains. And it has enough flat land to grow corn and other delicious vegetables.
While severe weather is not new to Central Georgia, this part of the state enjoys a warm spring. The warm temperatures increase steadily and are ideal for planting corn early to enjoy more crops throughout the year.
When To Plant Corn In Middle Georgia?
In most cities, the soil temperature rises above the 50F planting threshold one week after March 1st. But the warm season begins in April.
The major obstacle for early crops in Middle Georgia is imbibitional chilling injury. But if you can wait for the first week of April and the weather conditions are perfect, you will maximize corn yield.
Maximizing ear count is the only way to increase an early crop. So, make sure every seed grows uniformly. You can also wait until early May, but the yield will not be affected much by the temperatures.
---
Planting Corn in Southern Georgia (USDA Hardiness Zones 8a)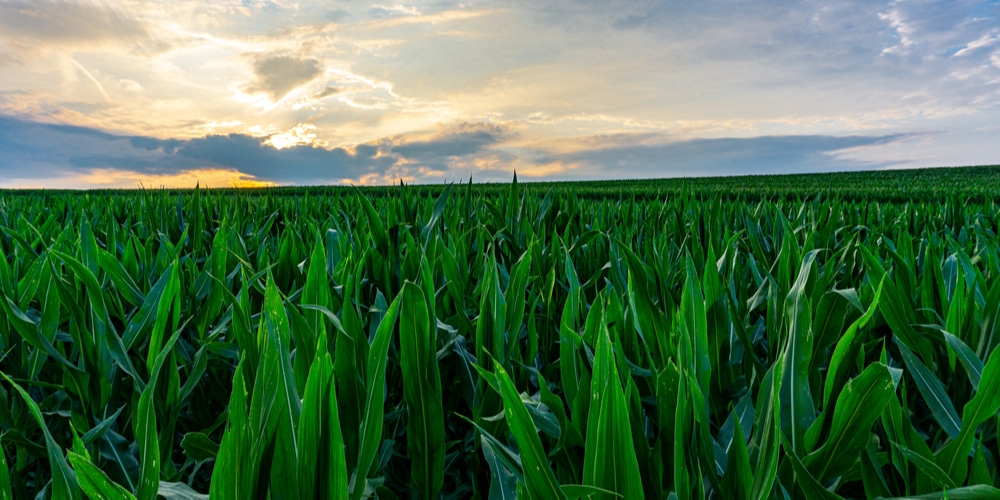 The Lower Coastal Plain has plenty of flat lands to grow corn. Plus, it offers the longest growing season compared to the other two areas.
In the last five years, the soil temperature has steadily lowered in the winter months. Yet, the warmest region of the state still retains its rank in the USDA zone map.
When To Plant Corn In Southern Georgia?
March is the perfect month to sow corn in Southern Georgia. But if you want an early crop, you can try germinating a few corn blocks in mid-February. Of course, we are not considering severe storms and potential tornado outbreaks.
A few weeks may make a difference in terms of the final bushel count. But the yield will depend on how well you can protect your plant from stresses related to increasing water demand and plant transpiration.