A gloriously sweeping vista of fragrant yellow blossoms waving in the breeze clearly defines the spring's daffodil flowers in Connecticut. As a harbinger of spring, daffodils are one of the first flowers to bloom, welcoming the warmer days of spending outdoors.
That said, if you live in The Land of Steady Habits and are considering adding wonderment to your yard or garden with Daffodils, you may want to know when these praised flowers bloom.
Well, regardless of location, daffodils normally start opening into a sea of colors a few days after the arrival of warmer weather. In Connecticut, this is unquestionably in April and May.
In this post, you will find more on when daffodils come into bloom in Connecticut and more details related to the subject.
---
Daffodils in Connecticut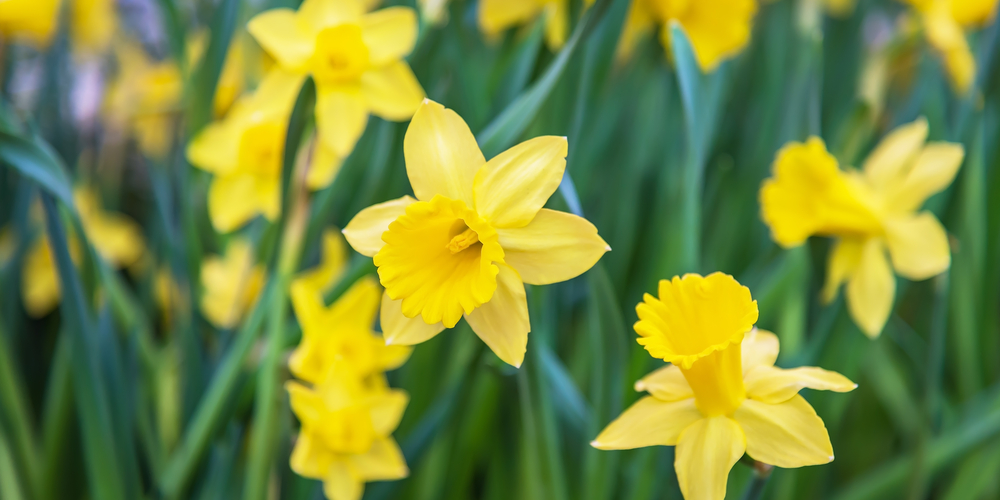 Springtime is famous for rewarding the eyes with colorful gardens, beautiful flowering trees, and generally awe-inspiring open fields. From the first few days after the snow melts, many plants start flowering, creating stunning sights to welcome those ready to go outdoors earlier. Daffodils are one of these harbingers of spring.
When it comes to flowering, daffodils bloom their best when exposed adequately to early spring sunshine. In Connecticut, warmer weather starts taking hold from April, and this is when daffodils start blooming. With many varieties growing all over the state, there will be no shortage of spectacular scenes created by daffodils from April through May.
Importantly, while daffodils come in many different varieties that bloom at different times, make sure to make your calendar because most varieties only bloom for a week or two, and you don't want to miss the stunning views.
If you haven't yet planted daffodils but can't afford to miss the vista created by these showy yellow, white, and occasionally pink flowers, the good news is that there are loads of opportunities to see the sea of colors created by daffodils. For instance, Hubbard Park is often open to the public, and all are encouraged to drive through and view thousands of blooming daffodils.
---
How long is the flowering season for daffodils?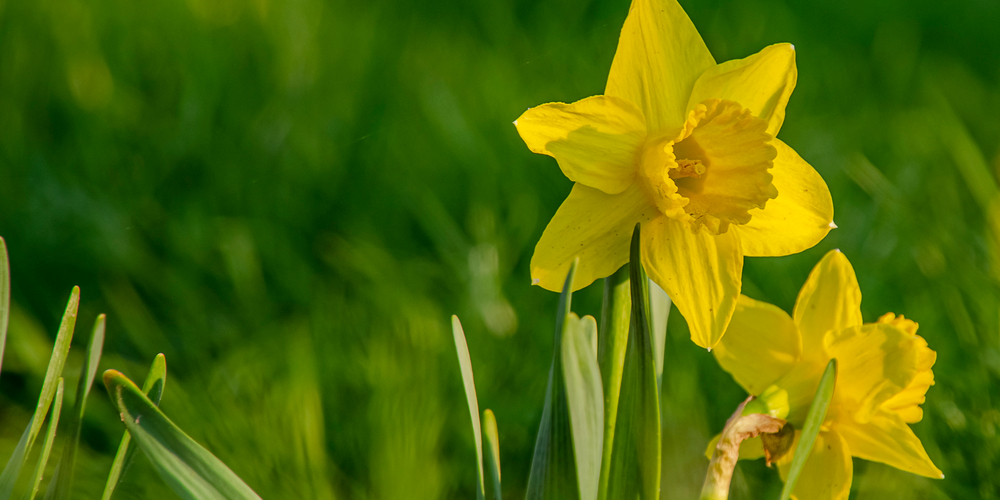 While individual varieties of daffodils only bloom for a week or two, the overall blooming season for daffodils can be anywhere from six weeks to six months, depending on your state and the cultivars you grow. In Connecticut, daffodils usually bloom from early April to mid-May, meaning the flowering season is on the lower end at around six weeks.
Taking care of daffodils
Planting spring-flowering bulbs like daffodils is a great way to brighten your garden with foliage and enchanting flowers in the spring. The great thing about daffodils is that they are low maintenance, requiring little to no care once they are planted. However, this doesn't mean that there is nothing you are required to do.
After planting, you will need to apply a layer of mulch to your garden to protect the bulbs from the dangers of frost, then the shoots from the cold, drying winds of spring. Once your daffodils grow and bloom, you will have nothing to do other than enjoy the picturesque views until after the blooming season.
At the end of the blooming season, you will need to deadhead the flowers to allow the most energy to go into building the bulb for the next year's flower. The leaves will remain green as the plant rebuilds its bulb. Wait until the leaves start turning yellow, then cut them off – at this time, the daffodil plants should have completed rebuilding the energy they need for the next year's
Importantly, when daffodils are absorbing nutrients after blooming, they need adequate sunshine and a regular water supply.
After blooming, you can apply fertilizer to your daffodils, but it is not necessary altogether.
Along with knowing how to care for your daffodils, it is worth noting that cutting back daffodil leaves immediately after blooming can drastically deplete the bulbs. While this can eventually leave you with no flowers to view at the start of the spring, it can be a useful strategy if you want to stop growing these flowers.
---
When do daffodils bloom in Connecticut?: Conclusion
Daffodils are low-maintenance spring flowers that create a lovely view in spaces where they are added. If you live in Connecticut, you can plant daffodils to enjoy beautiful blooms every spring.