Metal raised garden beds have been a popular choice for many years. The biggest reason for their popularity is because of their durability and endurance. They are also easy to maintain, as they don't rot over time. However, there are some downsides to metal raised garden beds. Let's examine the pros and cons of metal raised garden beds and compare them to wooden ones.
---
Pros and Cons of Metal Raised Garden Beds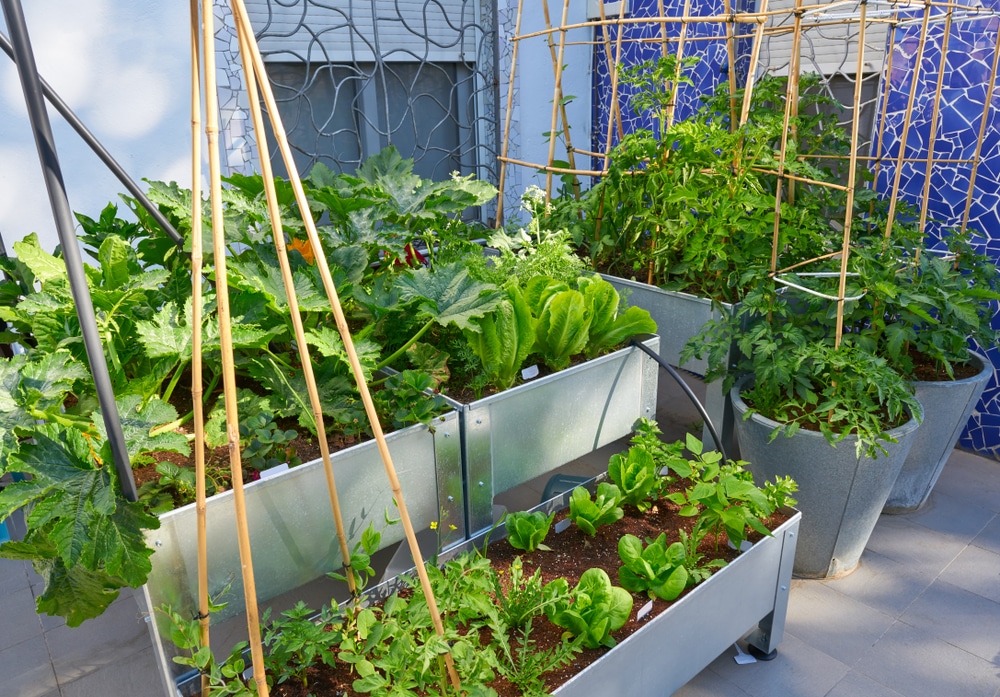 Raised beds are generally used to grow vegetables, but you can also use them to grow flowers and other plants. It's essential to consider the benefits and disadvantages before deciding whether metal raised beds are suitable for your yard.
Pros
The biggest pro of metal raised garden beds is their durability. Unlike wooden beds, which can rot over time and eventually break down, metal beds are made from solid and rust-resistant materials that will last for years. Raised beds are usually made from steel or aluminum. You can buy metal raised beds that have been manufactured using the following materials:
Sheet steel

Corten steel

Aluminum

Stainless steel
These metals aren't affected by weather conditions; they won't crack or be affected by the sun's UV rays. This means that metal raised beds have a very long lifespan.
Installation
Metal raised beds are easier to install than wooden beds. They can be purchased ready assembled and easily dug into the ground. On the other hand, wooden raised beds often come flat-packed and must be built during installation. That being said, some metal raised beds are sold in pieces that need to be screwed together, but they come with instructions and are generally easy to assemble.
Maintenance
They are also easy to maintain; you can simply hose or wipe them down if they start to look dirty, and they won't retain water or suffer from rot. You can also paint your metal raised bed with a color of your choice to fit into your landscape design.
Metal raised beds are also resistant to rodents. You won't find that a rat or vole has chewed through into your raised bed, as you may with other materials.
Cons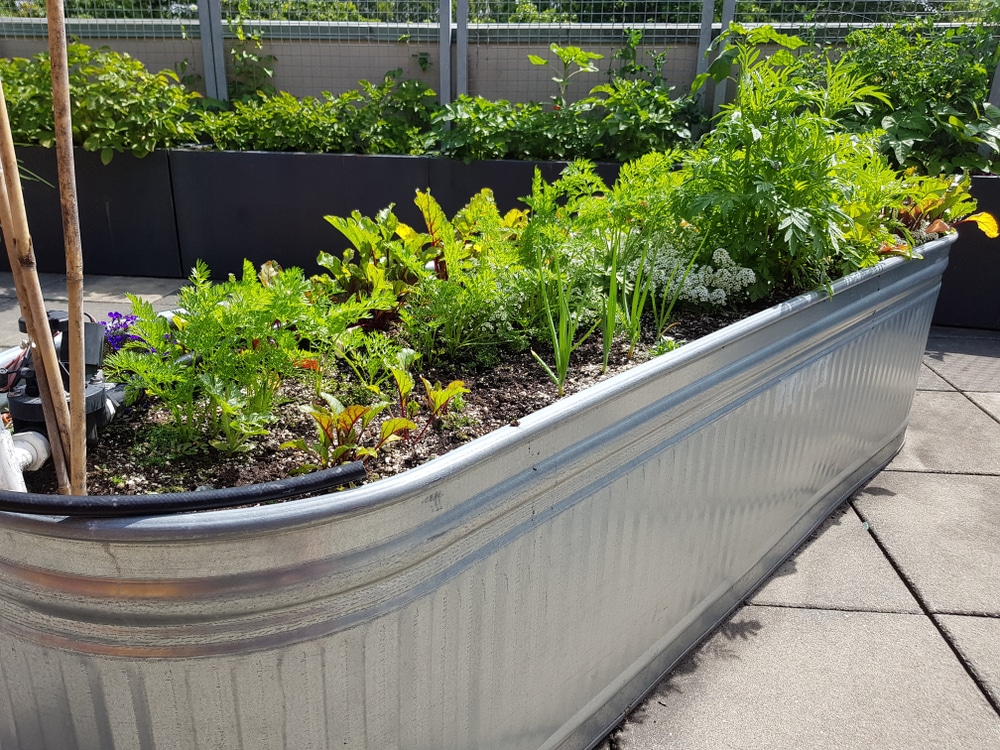 Metal beds can be expensive to purchase, and they may not offer the same aesthetic appeal as wooden beds. Some people find that these types of raised beds look business-like rather than like a rustic kitchen garden.
Also, metal is a poor insulator, so your plants will be more susceptible to temperature fluctuations during different seasons. This may be a problem if you live in an extreme climate. In hot climates, you'll find that the metal heats up; this will affect your plants and mean that you need to provide more water.
Metal raised beds can be pretty heavy, so you'll need to be stronger during installation. It's also a good idea to decide where you want your raised beds; changing your mind later will be hard work.
While metal can be recycled, it is considered a less environmentally friendly option than wood as a lot of energy is used during manufacture.
---
Alternatives to metal raised beds
If you're unsure whether metal raised beds are right for your garden, you may like to consider investing in a raised bed made from the following materials:
Wood

Plastic

Concrete

Natural stone
---
Conclusion
Overall, whether metal or wooden raised garden beds are the better option depends on your individual needs and preferences. Metal is likely your best option if you want a bed that will last for years to come and require minimal maintenance.
However, if you value aesthetics or need an insulating material, wooden beds may be a better choice.